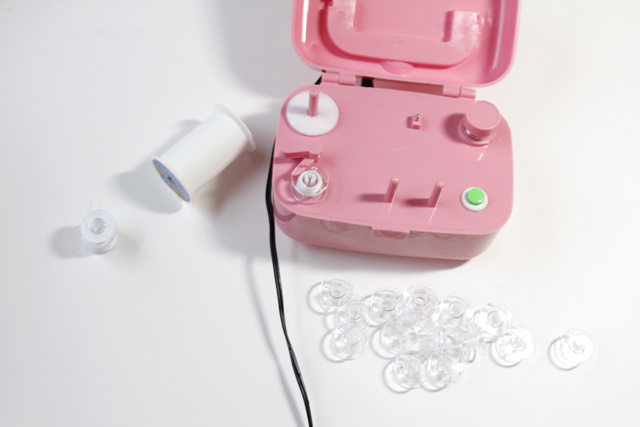 I have two sewing pet peeves. One is running out of white thread. And the other is winding bobbins. It always happens when I'm on a roll, when I'm in the sewing zone and then…empty! Totally interrupts my design process! I've been meaning to order a bunch of bobbins and just wind up a whole bunch all at once, and I finally got around to it.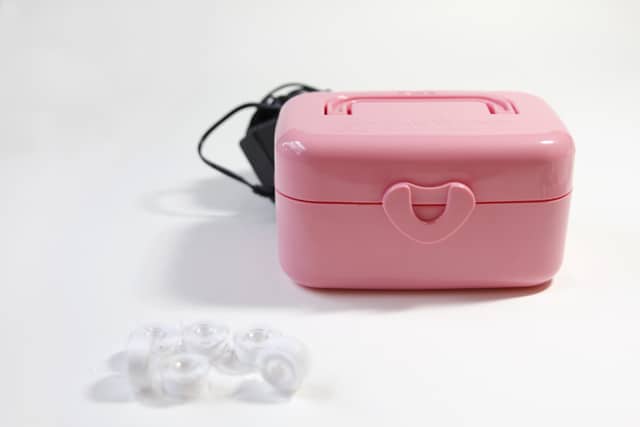 I got a Wright's side winder
 back in April, but just opened it. I ordered a 20 pack of bobbins
 from amazon to give me the motivation. Now I'm sorry I didn't open the side winder sooner, it's SO fast! I got a blurry shot to show you how fast it winds the thread around the little bobbin: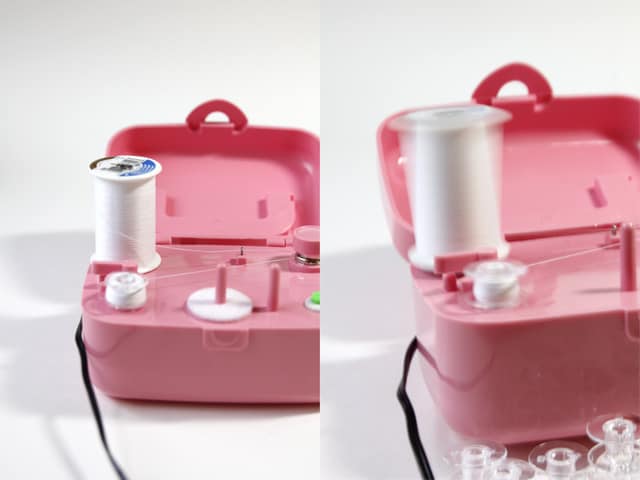 When the winder is all closed up it totally reminds me of something from the Hello Kitty store. It's so cute!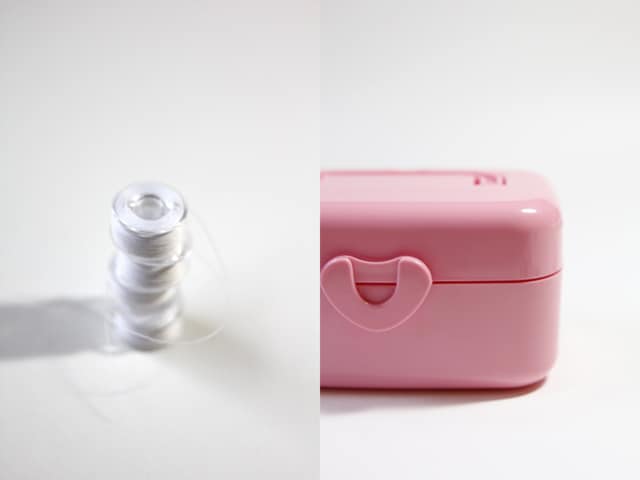 I loaded up a bunch and now my sewing groove will never be interrupted again! So, I conquered one sewing pet peeve with this magic little pink box.
Now to stock up on white thread! Any good recommendations?
Do you have any sewing pet peeves?