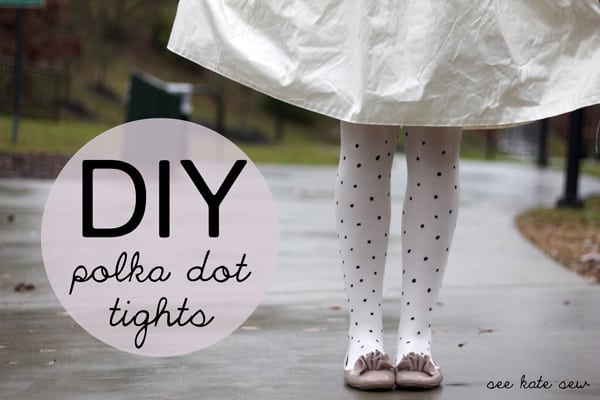 Polka dot tight obsession going on over here. If you saw my Christmas list, modcloth has these super cute tights
for sale. I couldn't stop thinking about them. They're $35, which I totally think is worth it. But I made these for 5 bucks, so umm…definitely worth it!! I'm pretty sure it's a new closet staple.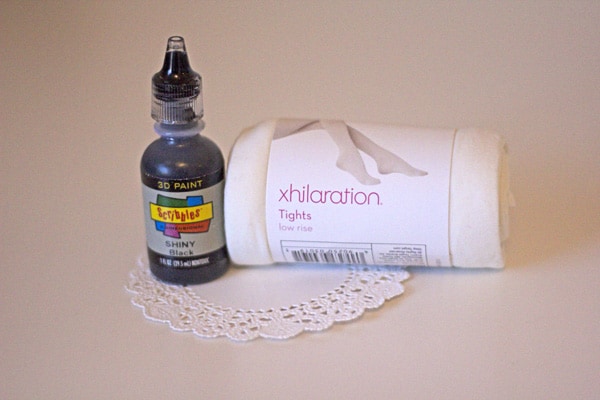 You want? Go to Target and pick up some $5 tights. You'll also need black puffy paint. I made two pairs. The first one failed. I used two strips of cardboard to stretch out the tight legs. Then painted on the polka dot pattern. The funny thing about cardboard is that is stretches the tights differently than they would on your legs. So they looked perfect on the cardboard, but when I took them off, they were all wonky. The dots were everywhere and the pattern was no good.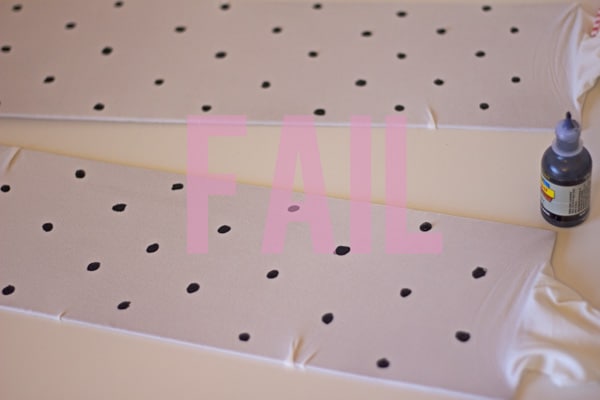 So, back to Target and take two. This way really works! I did this at night (after my fail) because I couldn't give up!


First things first, put your tights on! This is hardcore crafting so no wimps allowed! YES, the paint will go through and dot your legs. But it's non toxic and washable. It's just kinda cold. 


Once your tights are on, move around to get them stretched and situated just right. I like to sit on the floor, but I would recommend sitting on a chair after doing it. It's hard to get up without smearing the paint!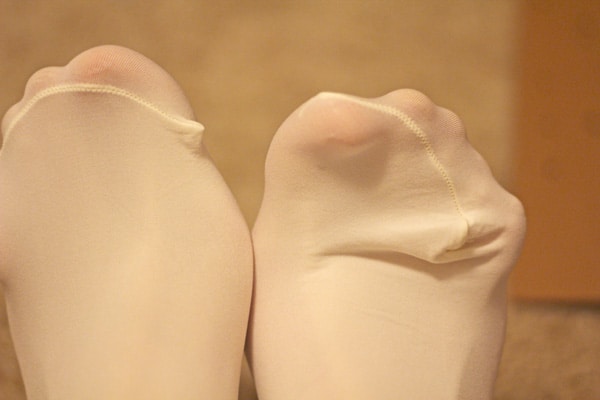 Start dotting! Apply the puffy paint straight from the bottle. Follow the polka dot pattern as much as you can.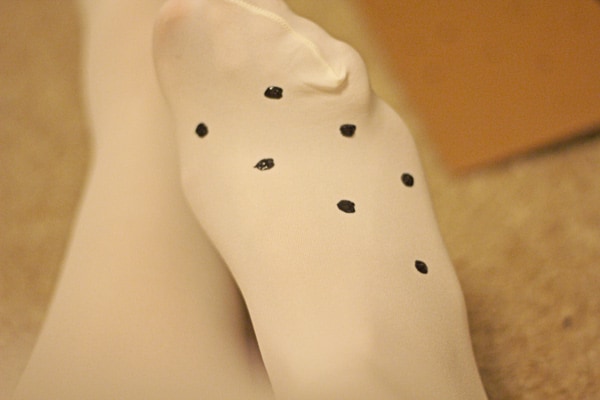 Paint all the way up to your knees (or as high as you please) and let it dry! I used a blow dryer to speed up the process.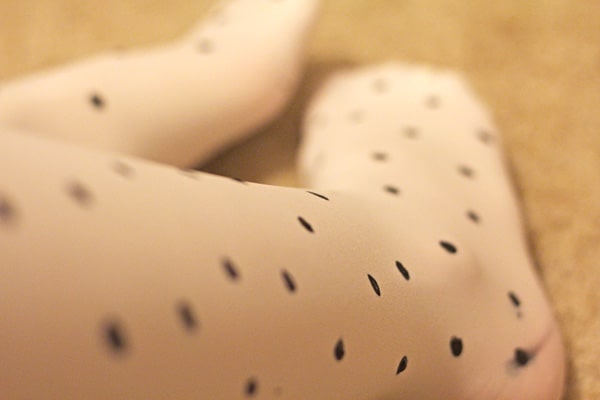 Done!


A few tips:
-If you're using a blow dryer, put it on low heat, it can melt the nylon!
-When you think they are dry, wait a bit longer. The surface might be dry, but it could be wet underneath! 
-After you peel the tights off your legs, you'll be a dalmatian! The easiest way to get off the paint is soak in the tub. Bubble bath! 
-Have fun!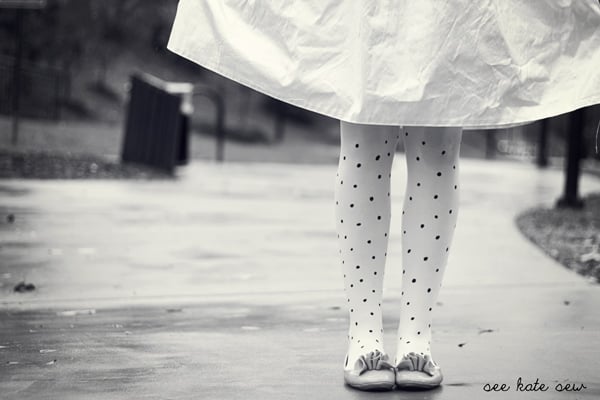 I love them!!