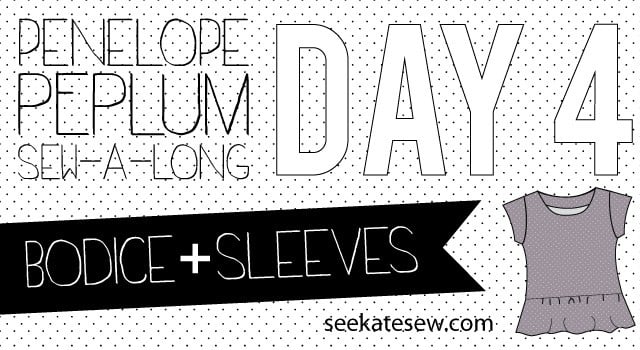 Time to start sewing! Today's task is to complete steps 1-7 in the Penelope Peplum Pattern! You'll be sewing the bodice and sleeves together. This will be one of the most time consuming days, though even this should only take 15-30 minutes!
Be sure to sew with a ball point needle
and use a 3/8″ seam allowance. You don't have to finish the seam allowances because knit fabric doesn't fray enough to worry about that!
If you've already finished, add your photos to the flickr group and use the hashtag #penelopepeplum on instagram (tag me @seekatesew!) I'll start featuring some soon, you guys are doing so great!
Sew-a-long Schedule
Day 1: Find Fabric
Day 2: Print Pattern
Day 3: Cut Fabric
The code PEPLUM is still active for 15% off the Penelope and Pippa Patterns.
The sewalong ends January 31st, so you have PLENTY of time to get started if you haven't yet! You can totally do it!