This post is sponsored by Craftsy. Sign up for the Sassy Librarian Blouse eCourse and make your own sassy blouses!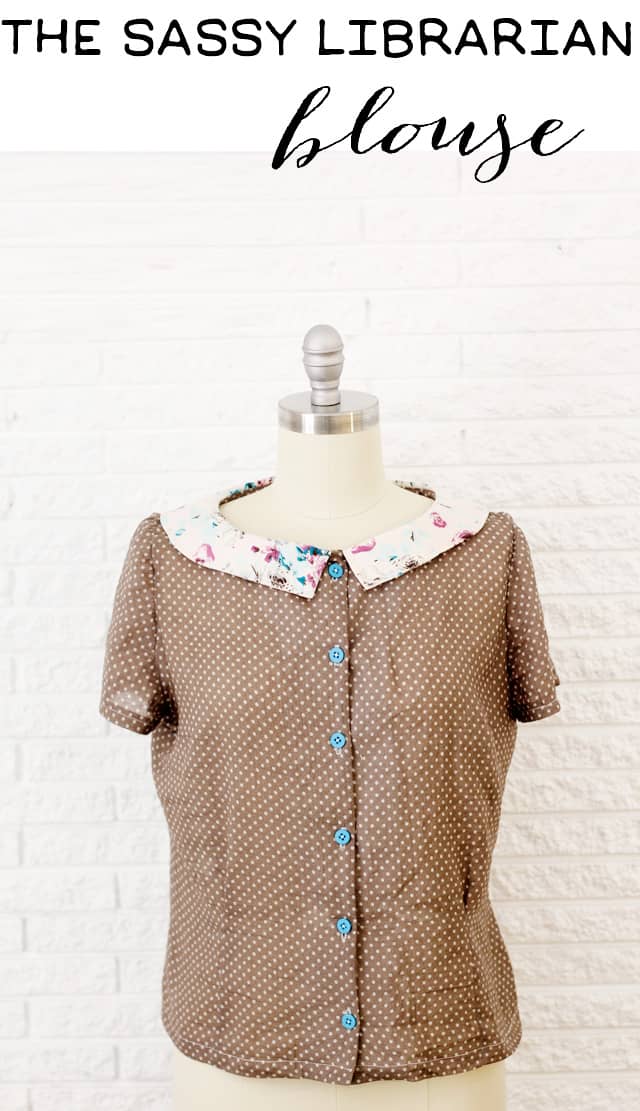 This was a really fun project to make! The Sassy Librarian Blouse is a pattern by Christine Haynes, that she teaches in a video ecourse on Craftsy. Video courses are really nice because it really feels like you're in a classroom. The instructor walks you through every single step of the pattern, giving tips and information along the way. I learned a few things about sewing garments and ended up with a really cute top! The course comes with a downloadable pattern and other course materials.
This class is self-paced, so once you sign up you can watch it all at once or little by little. And they never expire! It's even interactive, you can ask and answer questions and upload photos of your projects. I have really been enjoying learning in this way!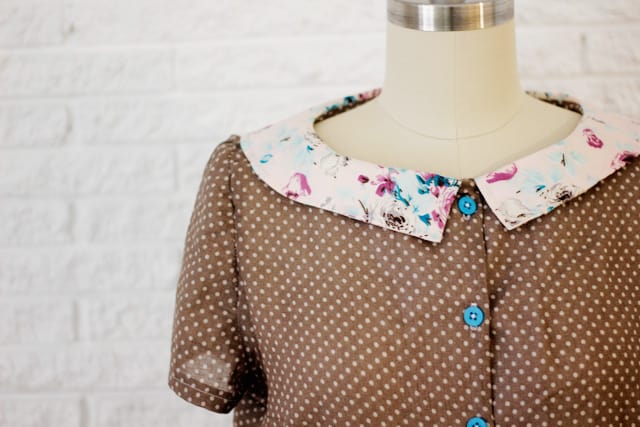 The course is half off for see kate sew readers for one week only! Just click this link to sign up for only 14.99!
I used a lightweight polka dot cotton for the body and a floral for the collar. I had limited options for the front buttons, since I needed 6, but luckily the bright blue coordinated with the collar. I thought those were a fun extra pop of color!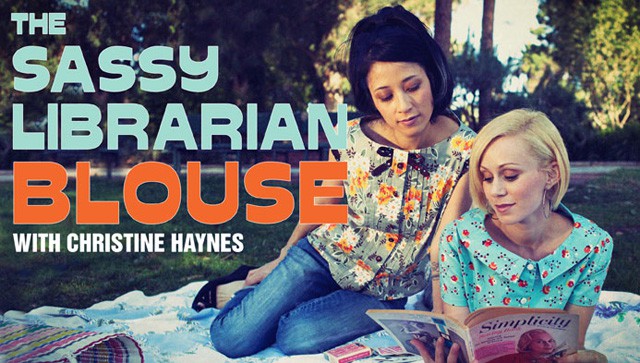 The top fits great! It is a little shorter than I normally wear tops, but I think it is good to step out of my norm sometimes. It definitely makes me feel sassy! This is View 1 of the Sassy Librarian Blouse, there is also another view that has front pleats, no sleeves and a little tab and bow at the center front. I had a hard time deciding which to choose, but ultimately went for the collar. You can mix and match the features of View 1 and View 2 for more unique variations.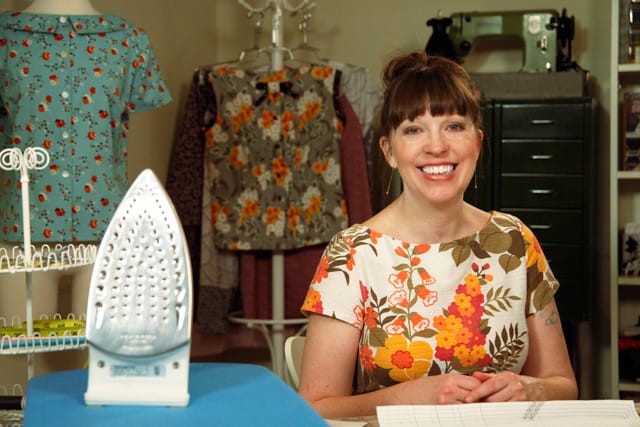 Since I'm sewing with patterns so much, I made some cement pattern weights to use in my sewing room. I wanted a modern industrial feel for them, so I used cement and yogurt cups to make them. It was pretty easy, but took a few days with drying time.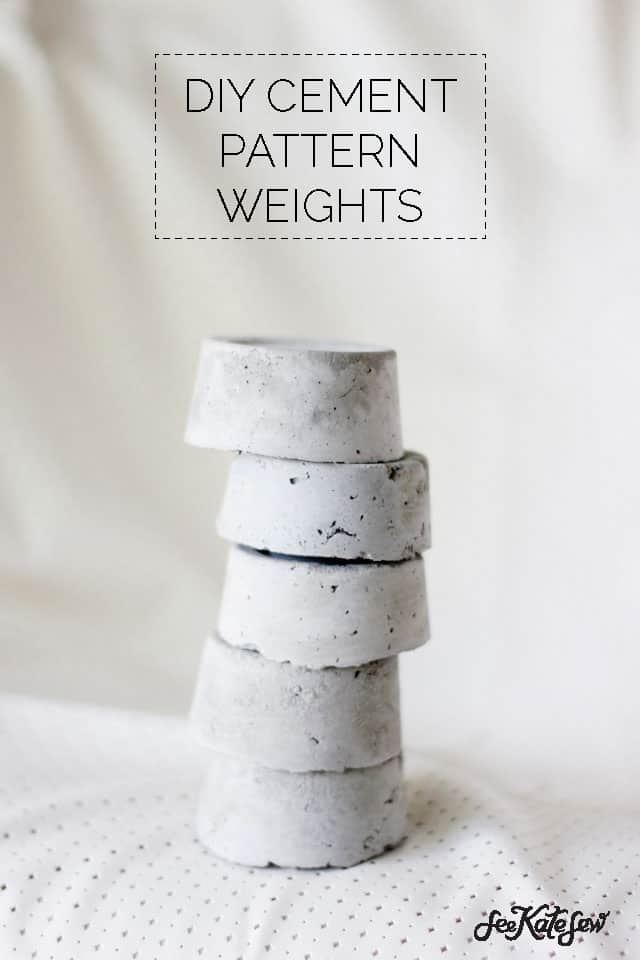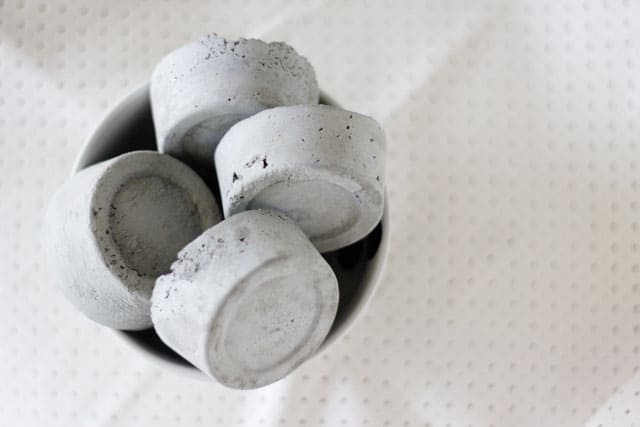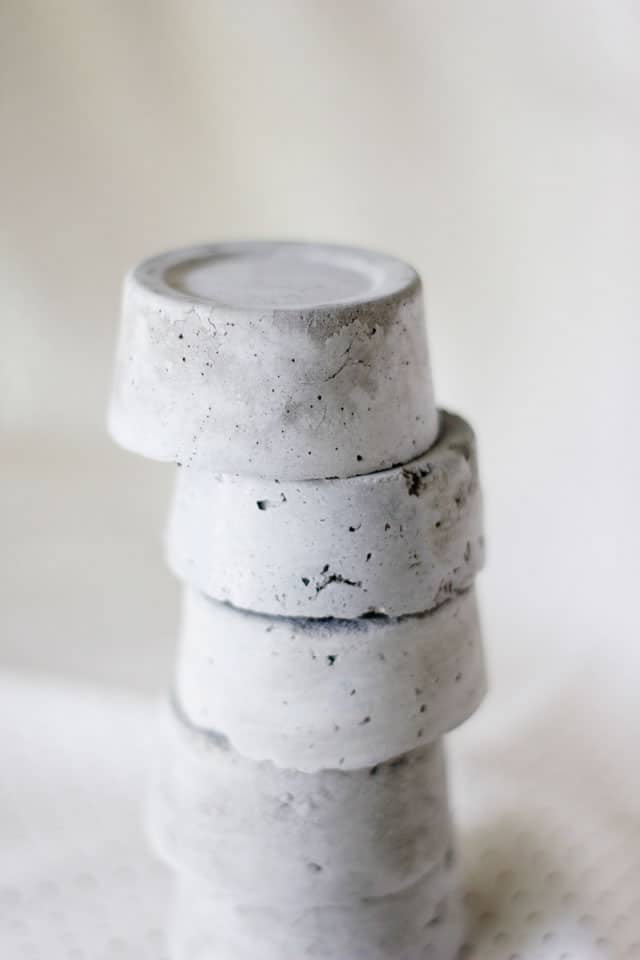 Materials:
-empty yogurt cups. I'm using Brown cow which has a nice shape. I originally bought yoplait cups for this but they have a little space at the bottom that wouldn't work for the cement, so I went looking for a cup with a flatter bottom.
–Quikrete

-gloves
-thick paintbrush (that you don't mind ruining)
Clean out your yogurt cups. I put my extra yogurt in a freezer bag and froze it for smoothies.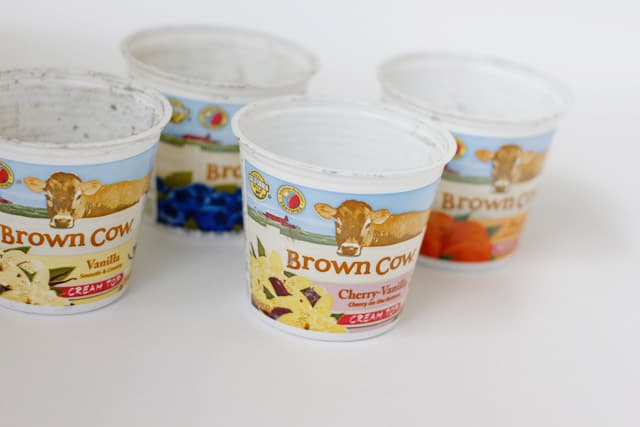 Mix the concrete and fill the cups about half way with cement. You have to work quick to get smooth results.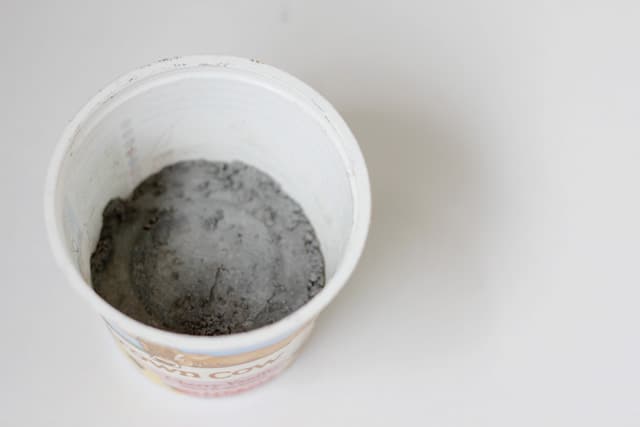 Use another yogurt cup to press down the cement and make it smooth.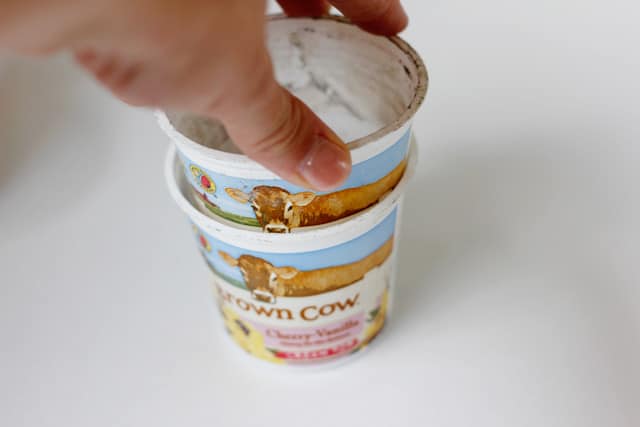 Let them dry overnight. When you take the cement out you'll have pattern weights! You'll see that some of them are rougher than others. The smooth ones are the first ones I did. I recommend mixing a few different batches so yours don't turn out rough like mine!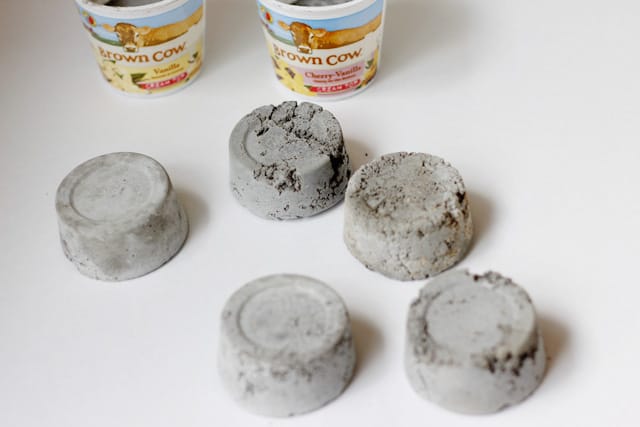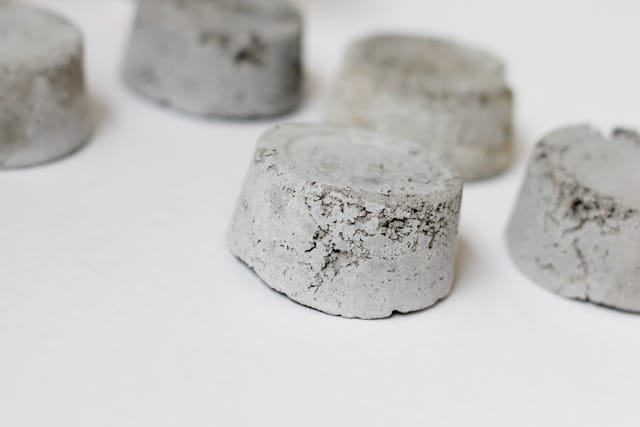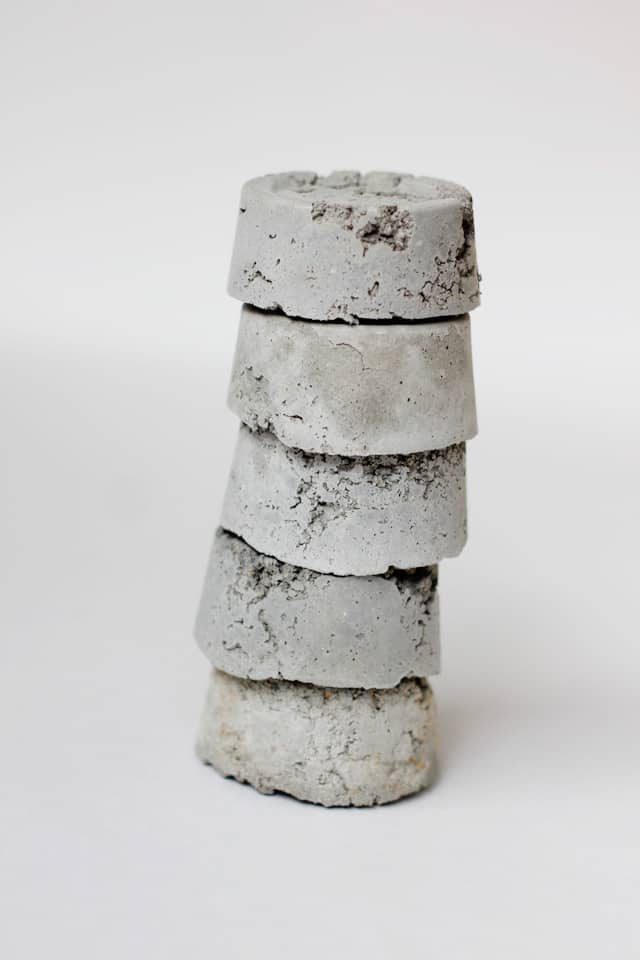 To fill in the cracks, I mixed up some more cement and brushed it on with a thick paintbrush. Then I used my gloves and fingers to smooth them out. You can also sand them down a bit when dry.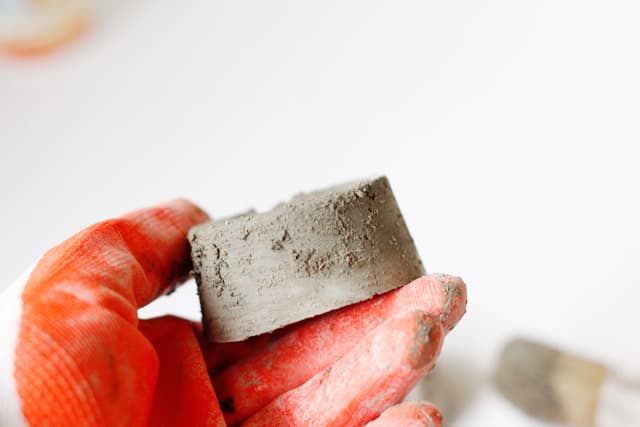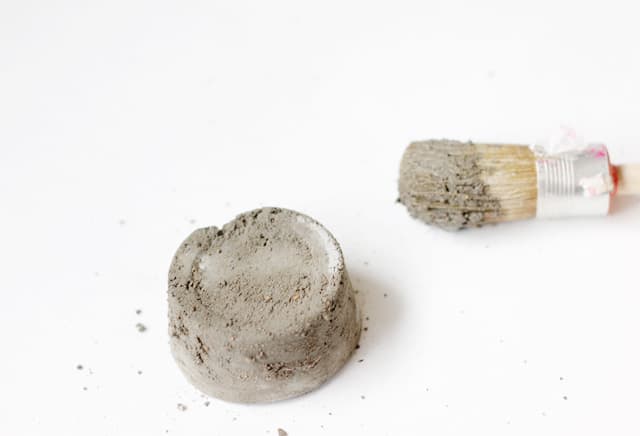 I'm excited to have my own pattern weights to help make pattern cutting easier!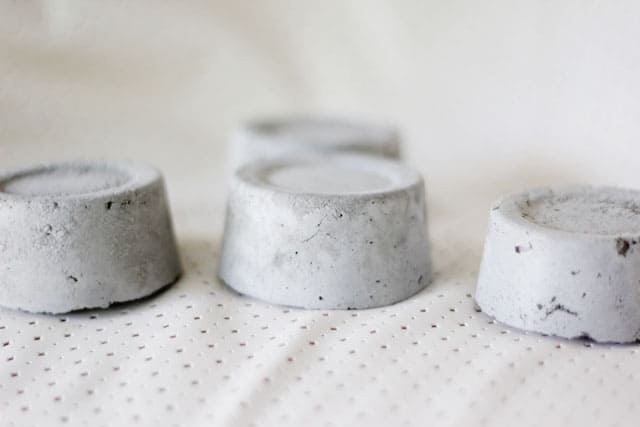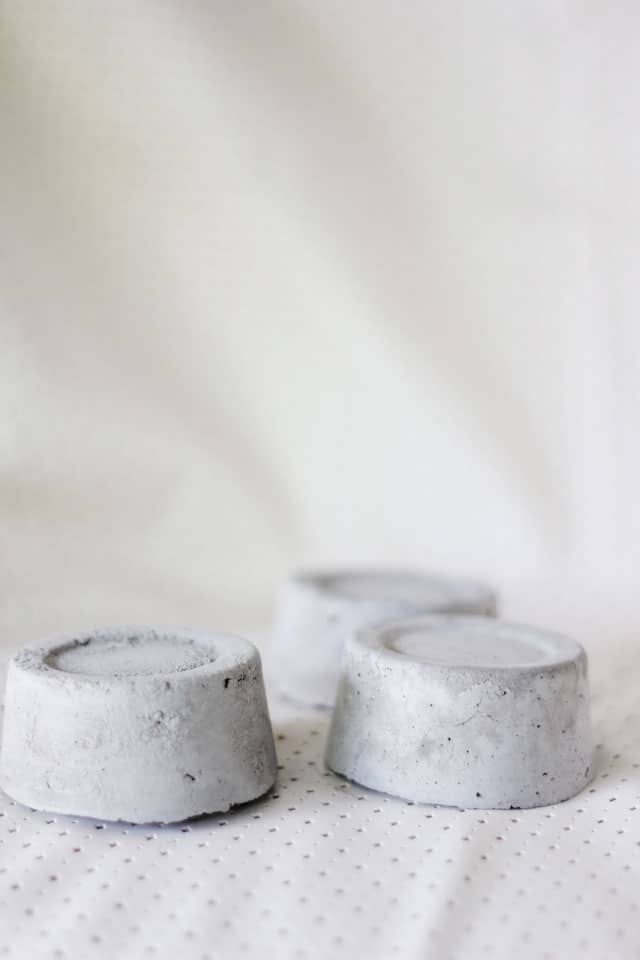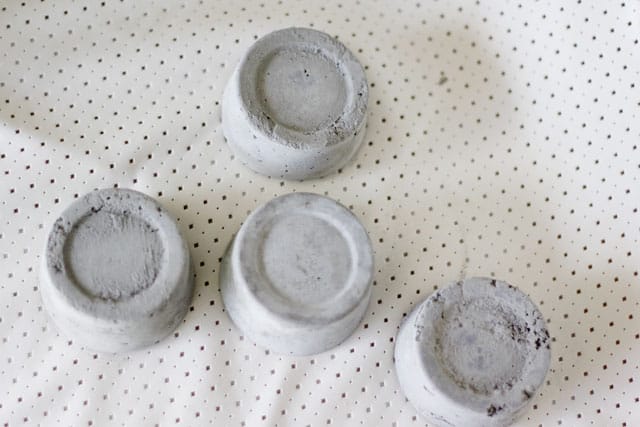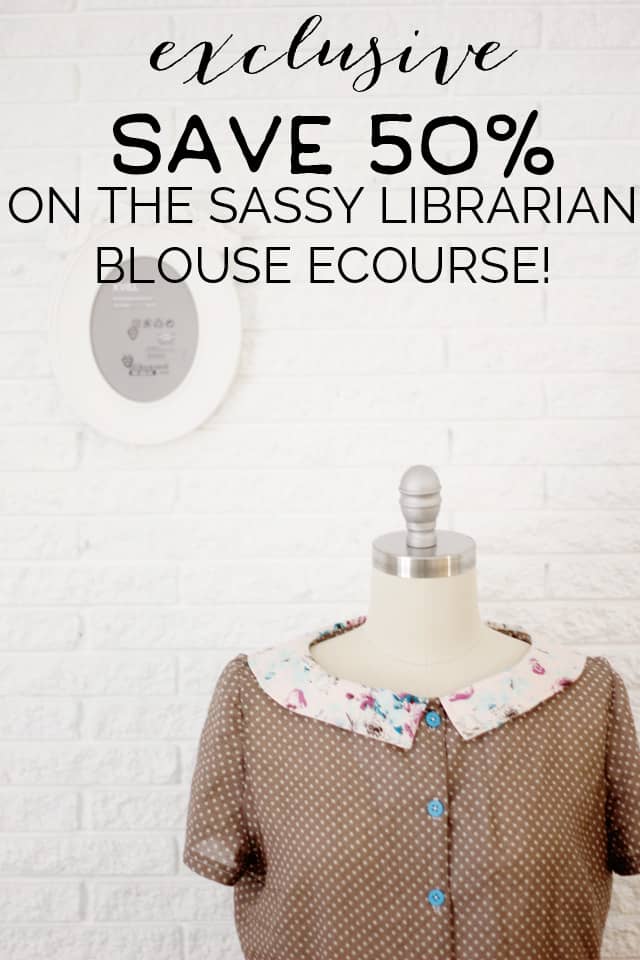 Don't forget to sign up for the Sassy Librarian Blouse eCourse for only $14.99 for one week only! That's 50% off, follow this link to get the discount and start sewing your own blouses!