Written by Vivian of Vivileen.
I have another shirt makeover for you this month. This time I thought it would be fun to add a floral yoke to a simple button down shirt! (Do you say button down or button up? It's a never ending argument between my husband and me if button up or button down is correct.)  This was an easy project and a fun way to customize a plain denim or chambray shirt.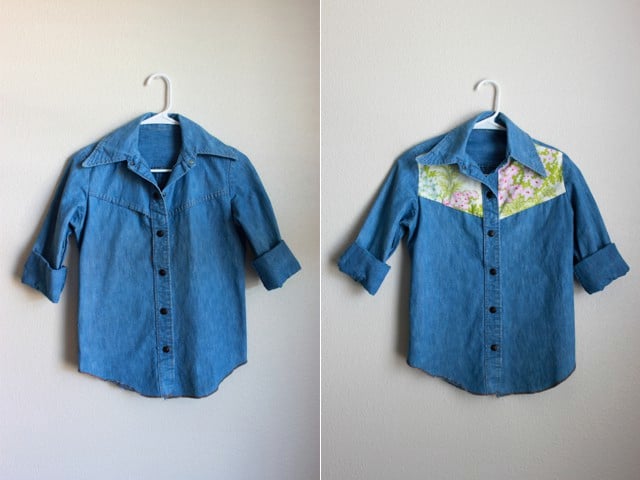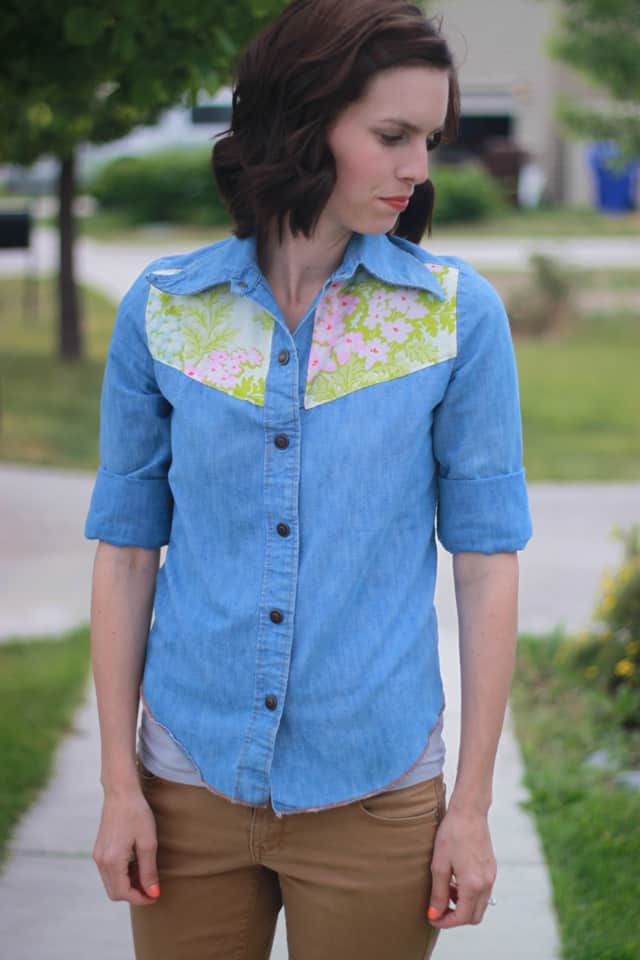 Materials:
any plain shirt with a yoke
floral fabric
pins
paper and pencil
needle and thread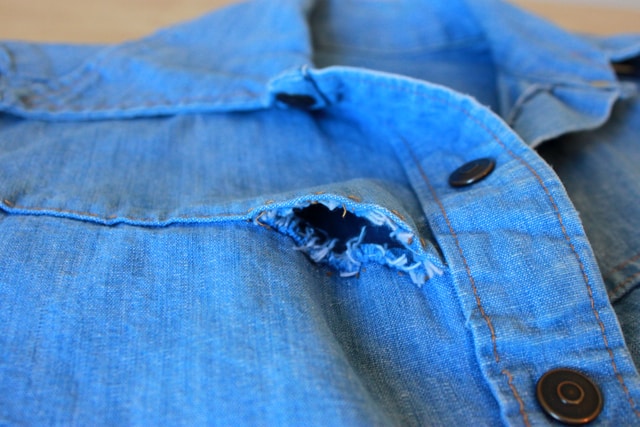 I used a thrifted denim shirt that had some holes at the seams so it worked out perfect for this project!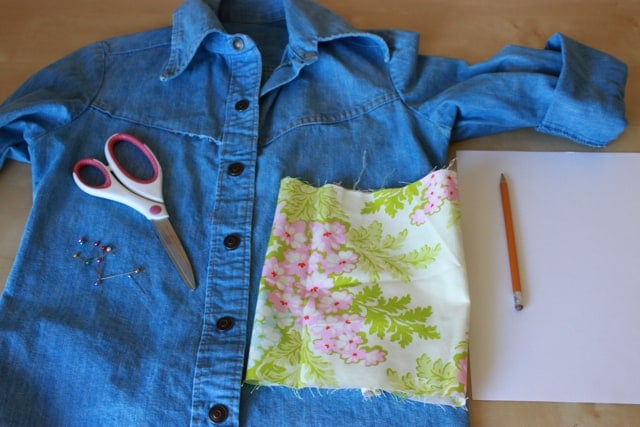 First trace the front yoke of the shirt and create a template for cutting the floral fabric.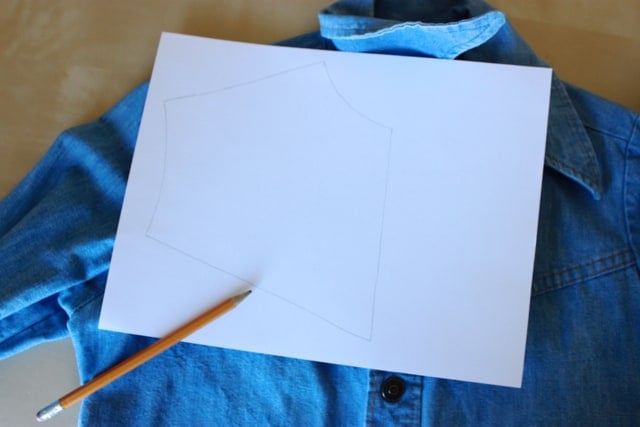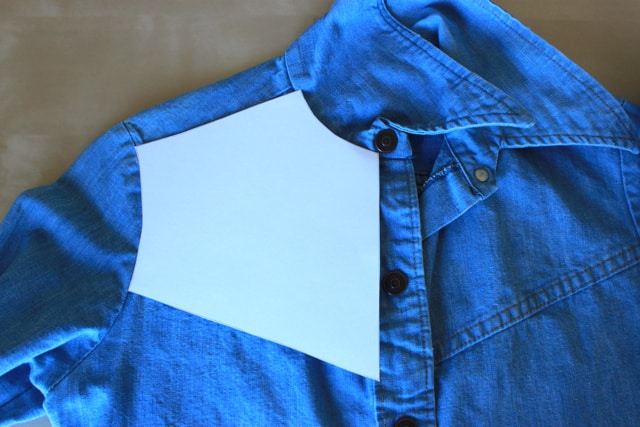 Trace and cut the yoke template onto your floral fabric.  Add about an extra quarter inch all the way around.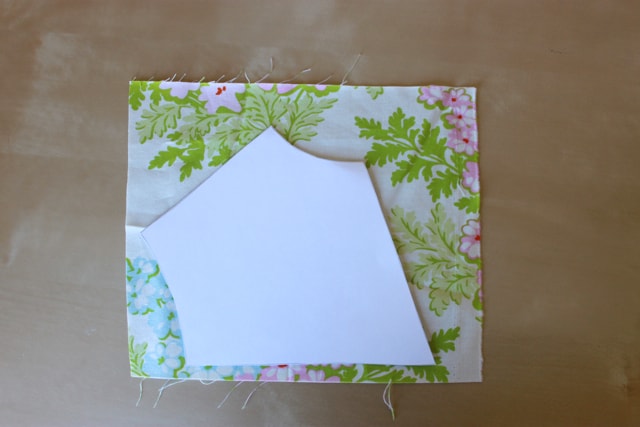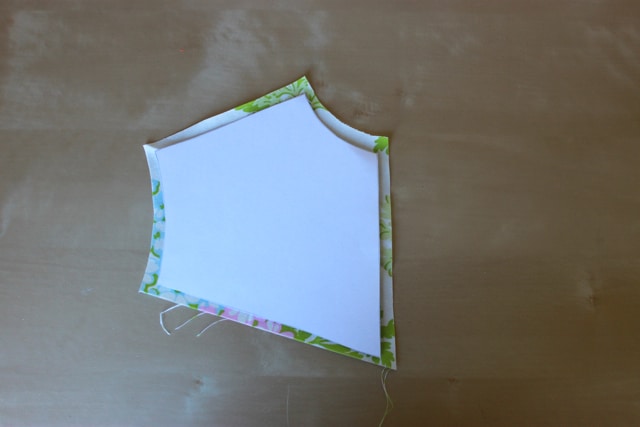 Press under 1/4″ all the way around.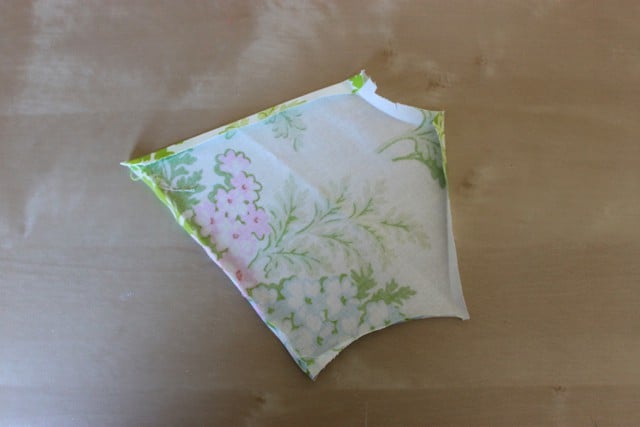 Pin the floral yoke in place.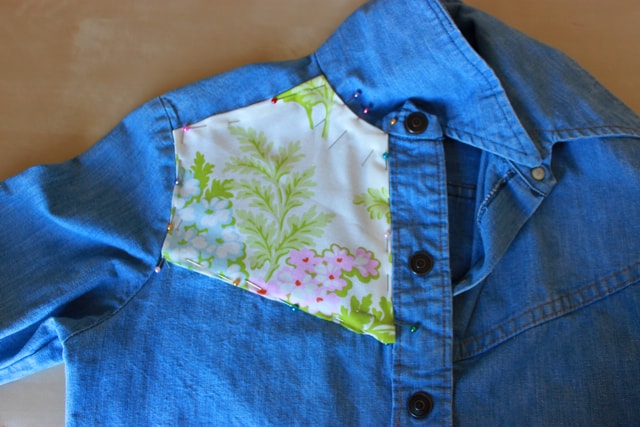 Top stitch all the way around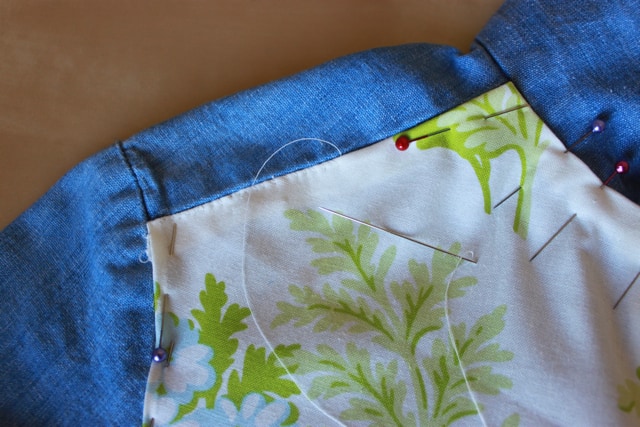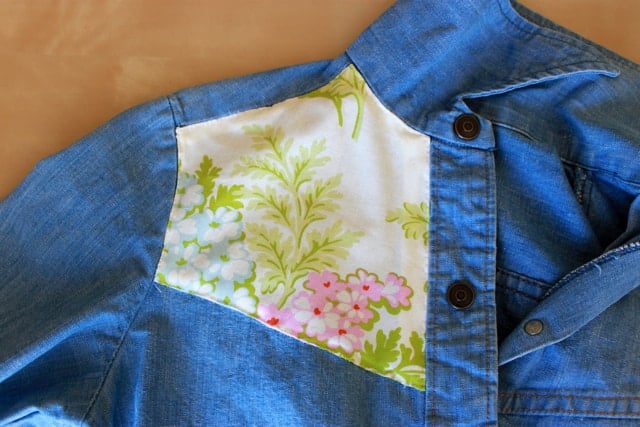 Repeat all steps for the other side of the shirt and show off your new floral yoke!