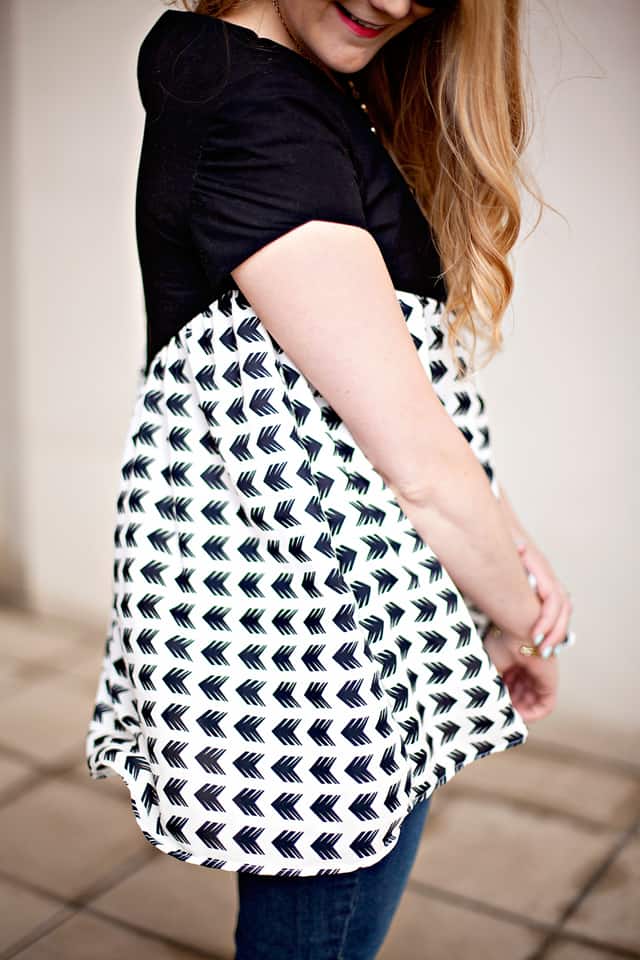 More Soho! I had to share this Soho blouse made with chiffon on the lower half. I found this arrowhead chiffon a while back and wasn't sure what to do with it. But the Soho skirt is pretty perfect for chiffon! Especially with summer coming up. I'm happy with how the blouse turned out, but I really wished I had had enough fabric to make the arrowheads go up or down instead of side to side.
I paired the chiffon with a black cotton fabric.
This is View A of the Soho Blouse, with a straight hem (versus the angled hem versions I have already showed you.) Just a slight variation to make the top a little more versatile!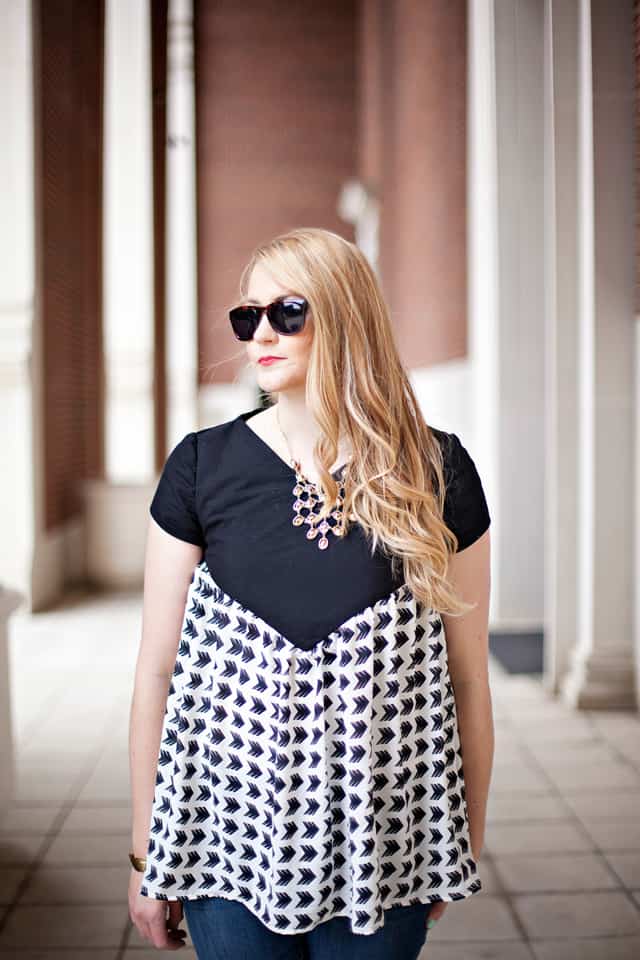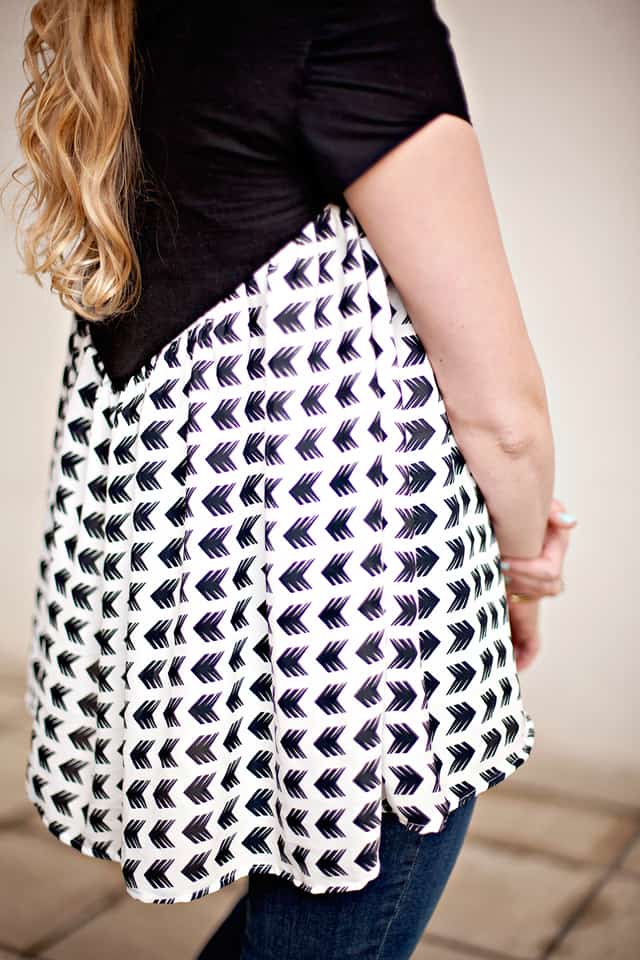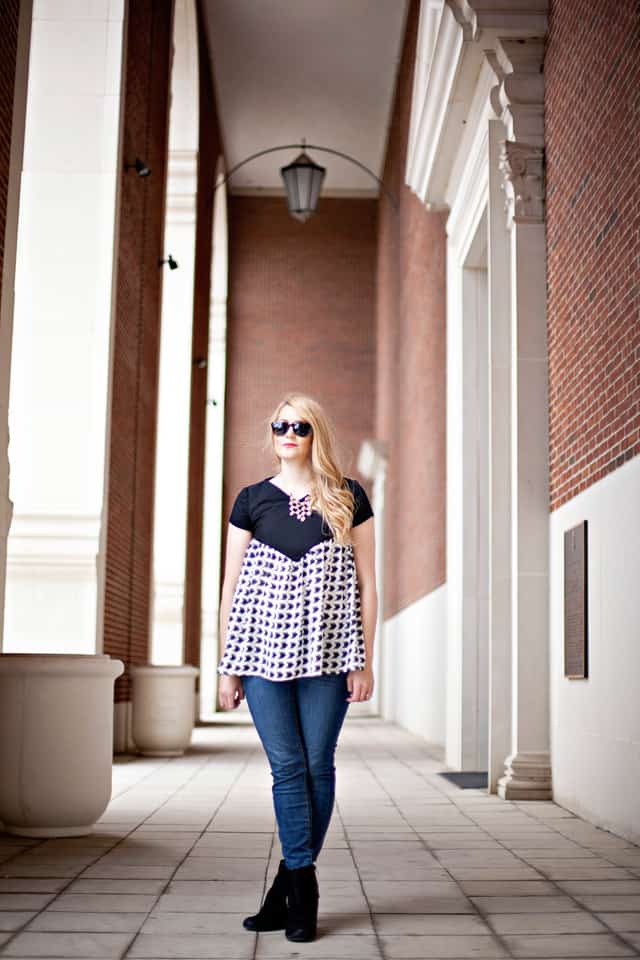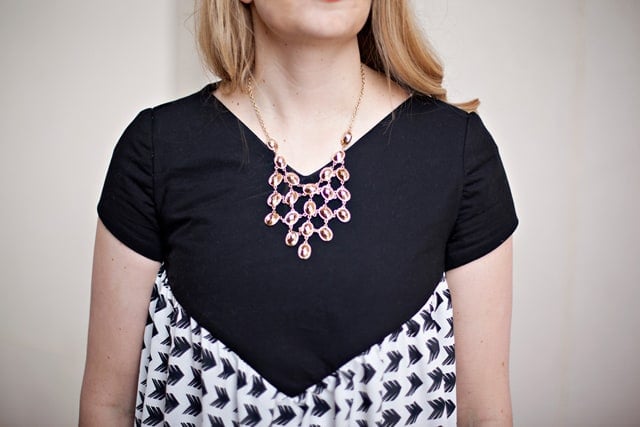 I hope you aren't sick of the Soho blouse yet! I have a few more to share PLUS I'm planning a sewalong (a SOHO-along, ha ha *slaps knee*) that I'm excited about! (In May, woo!)