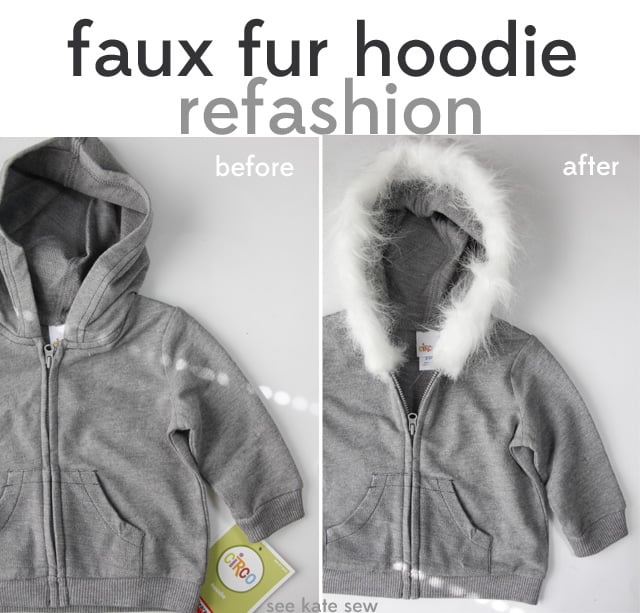 I found a plain hoodie on the Target clearance rack (of course!) for $3. For babygirl. I used some scraps of fur I had left over from last year to give it a little eskimo-esque flair. This is so easy, you could even do it to a hoodie for you! 


Materials:
*Plain hoodie
*Faux fur
*Thread to match the fur

First, measure the hood.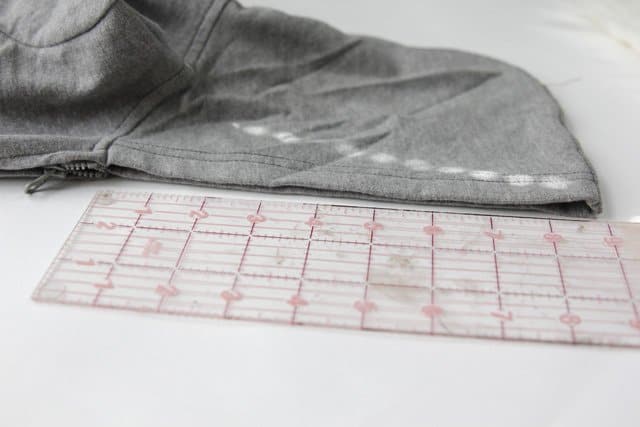 Use that measurement to cut a piece of fur as long as the entire hood, plus 1″ and 4″ wide.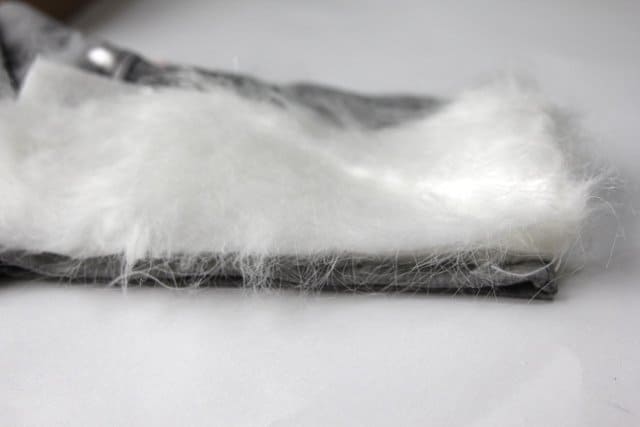 Then fold the fur over the edge of the hood. You're just going to sandwich the sweatshirt in between the folded over fur.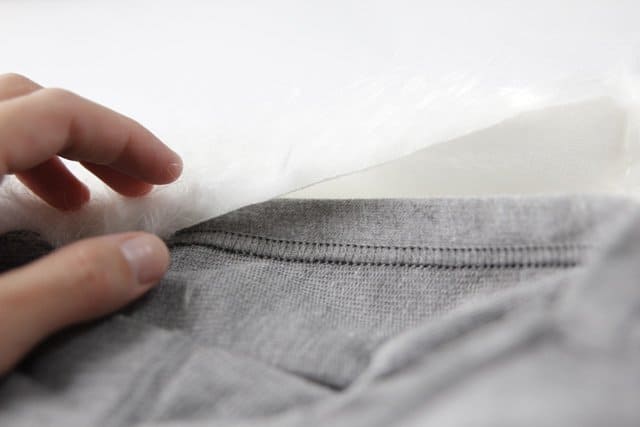 Pin it on and then sew it on with a similar colored thread.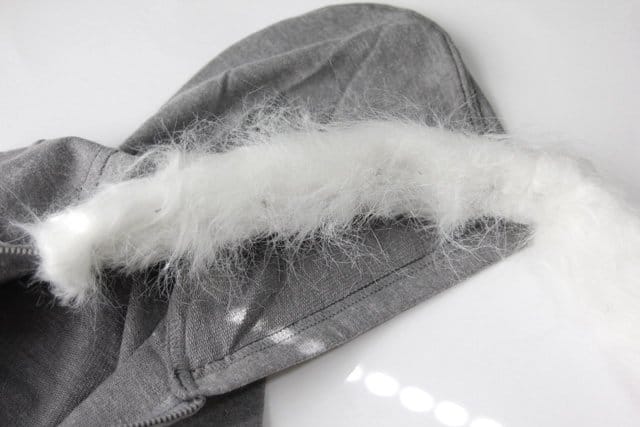 You won't be able to see the thread. You're done! Since faux fur doesn't fray, you don't need to worry about the edges.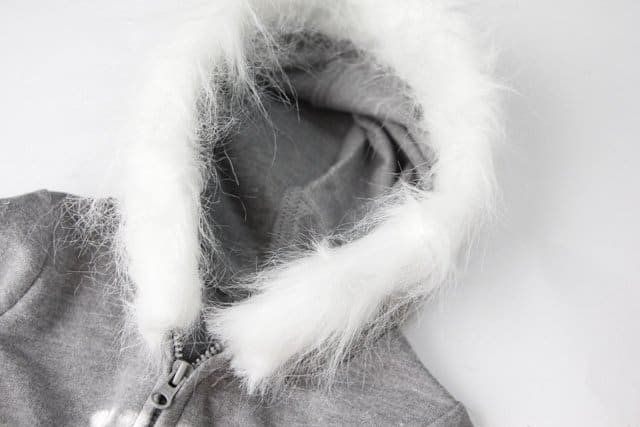 Have you ever had a faux fur hoodie? They are pretty fun to wear!