I made this jumpsuit a few weeks ago and I have been living in it. It's soooo comfortable! I guess I never thought about how comfortable a jumper would be! And since it is made out of knit, it's extra comfy. I'm thinking I will get a lot of use out of this jumpsuit in the summer. It almost feels like a maxi dress in how cool and lightweight it is, if that makes sense.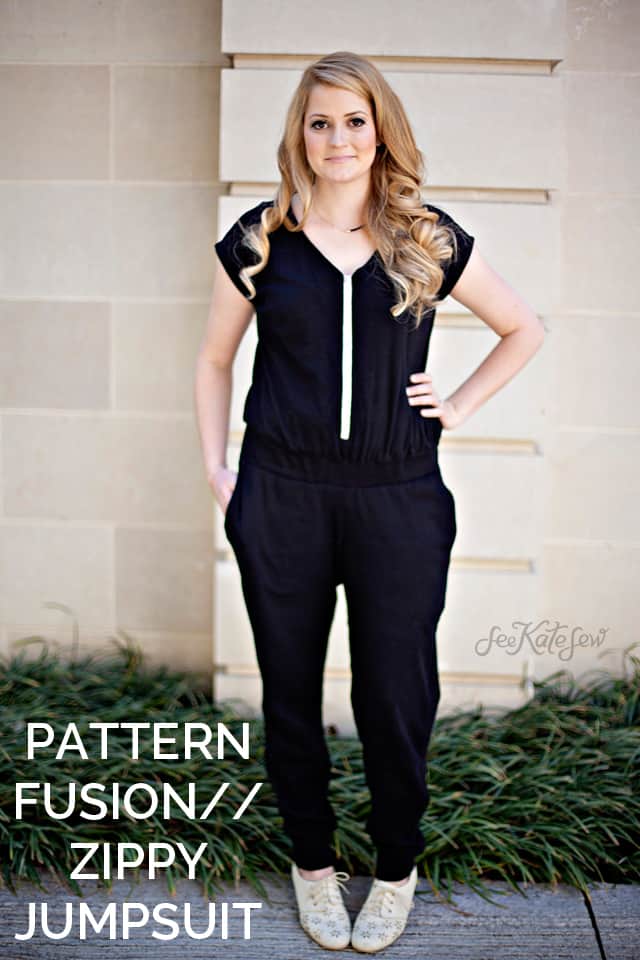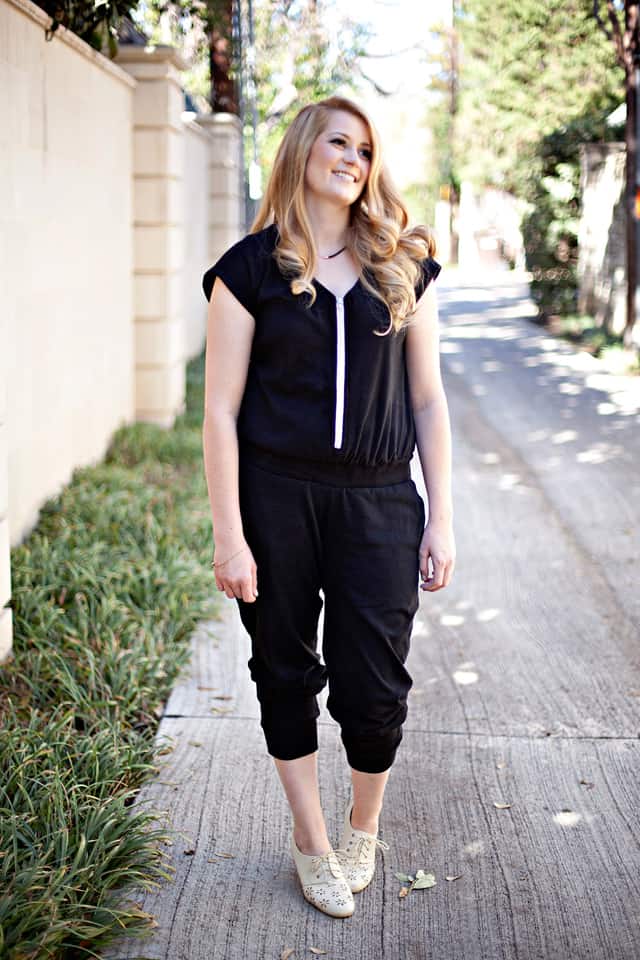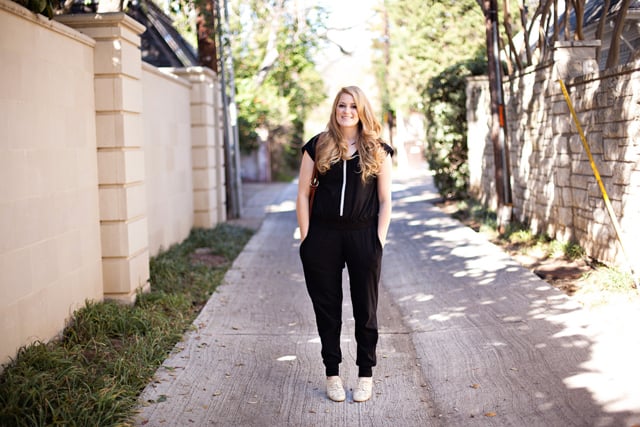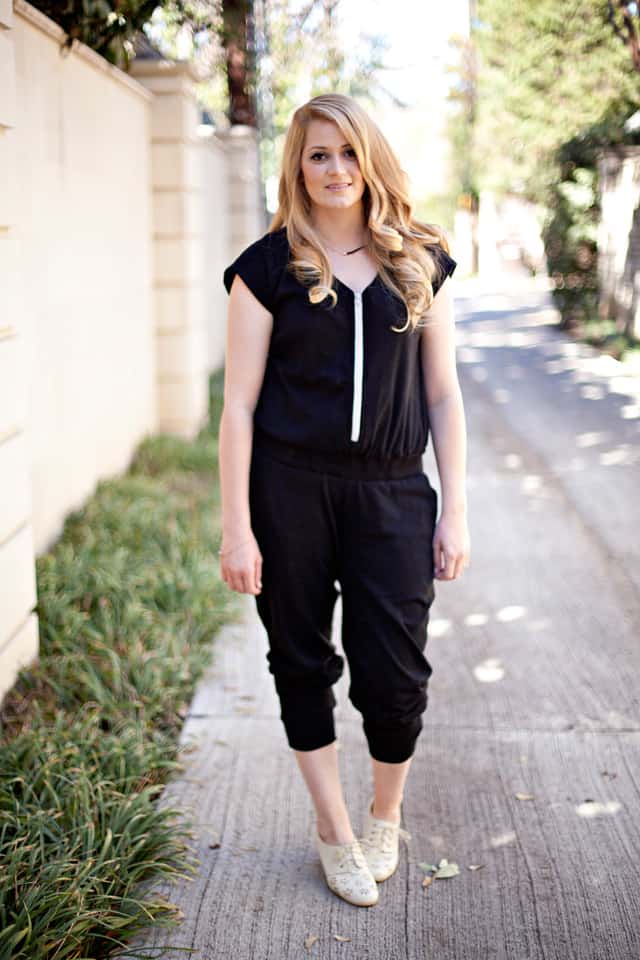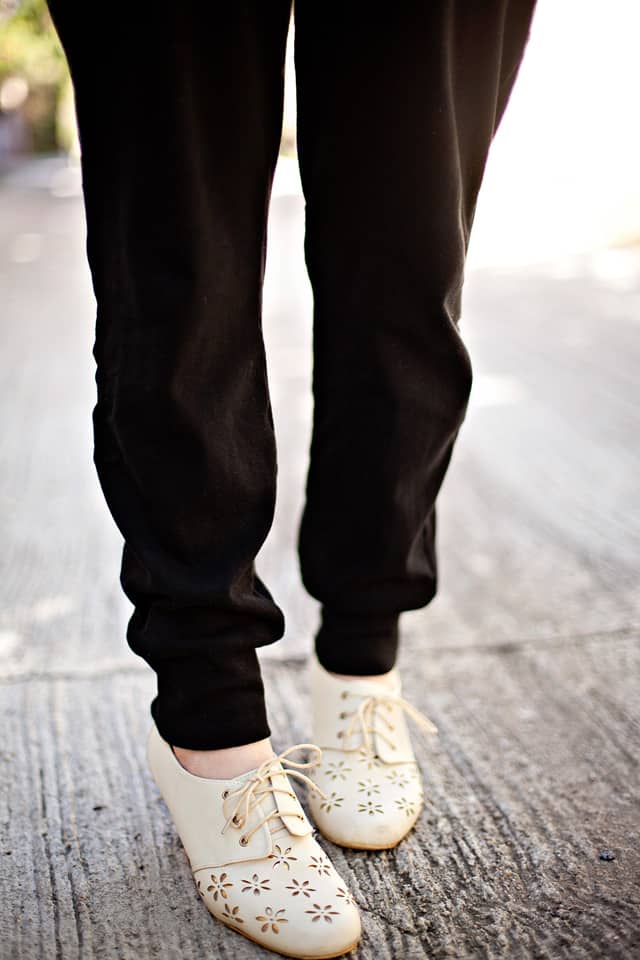 This is another Pattern Fusion, which means it's super easy to make! The two patterns are my Zippy Top pattern and the Go To Patterns Go To Knit Pants, which are, consequently, two of my favorite patterns to sew and wear! It only makes sense to sew them together!
So let's make a jumpsuit!
DIY jumpsuit tutorial
Materials:
-2-3 yards of knit fabric
-one 16″ zipper (or longer)
1. Sew up view B of the Go To Knit Pants. The only modification we are making is to the waistband. Instead of cutting the waistband on the fold, cut 4, adding seam allowance where the fold would be. Sew waistband pieces together at the short ends and press seam allowance open. Then stack waistband pieces with wrong sides together and sew to top of pants. The top of the waistband will still be open. This is where you will insert your elastic later.
2. Cut the Zippy Top pieces from fabric. Drop the front neckline into a V-neck and make new facings.
3. The back facing will be the one in the pattern with the zipper extension removed.
4. The new front facing should be made by drawing down 1.5″ on either side of the neckline. Round the bottom and cut on the fold.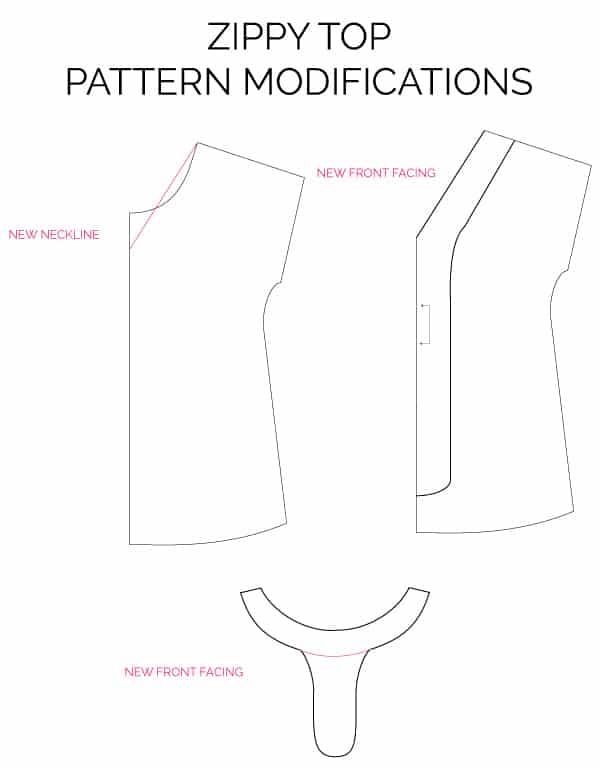 5. Sew up zippy top normally, but insert zipper into the front.
6. Do not hem zippy top.
7. Now is a good time to try on the zippy top and pants together to find the right length. You will have to trim the zippy top into a curve, as shown below.
8. Sew waistband and zippy hem together with right sides together. Leave a small opening so you can insert elastic.
9. Close the casing and you're done!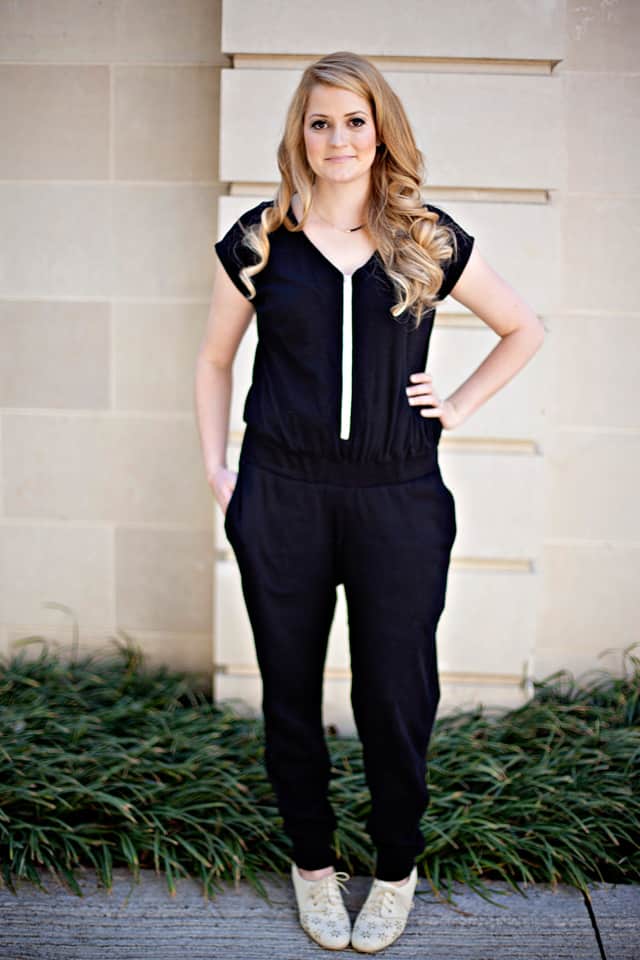 Photos Copyright Megan Weaver
SaveSaveSaveSave