We interrupt pleat week to give you this special post:
the linen and lace paper bag dress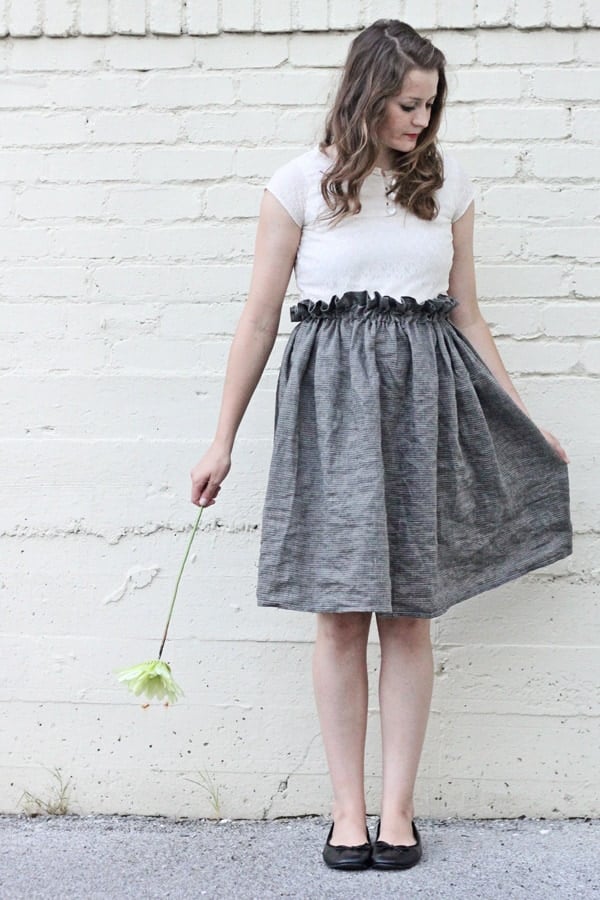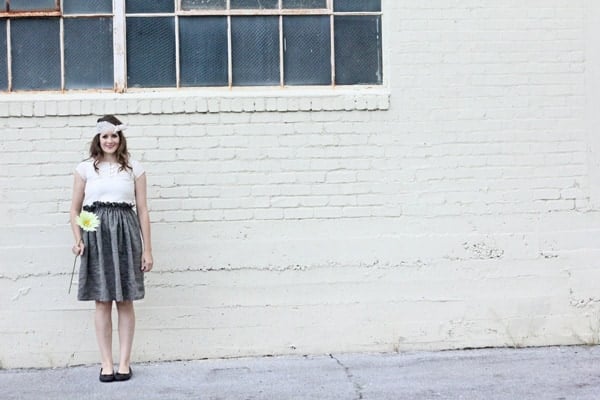 Every year I watch this contest go by, thinking I should design a dress for it. And somehow it slips me by. I decided that this year would be the perfect year, since I was already crazy busy this week, why not add one more thing? Done.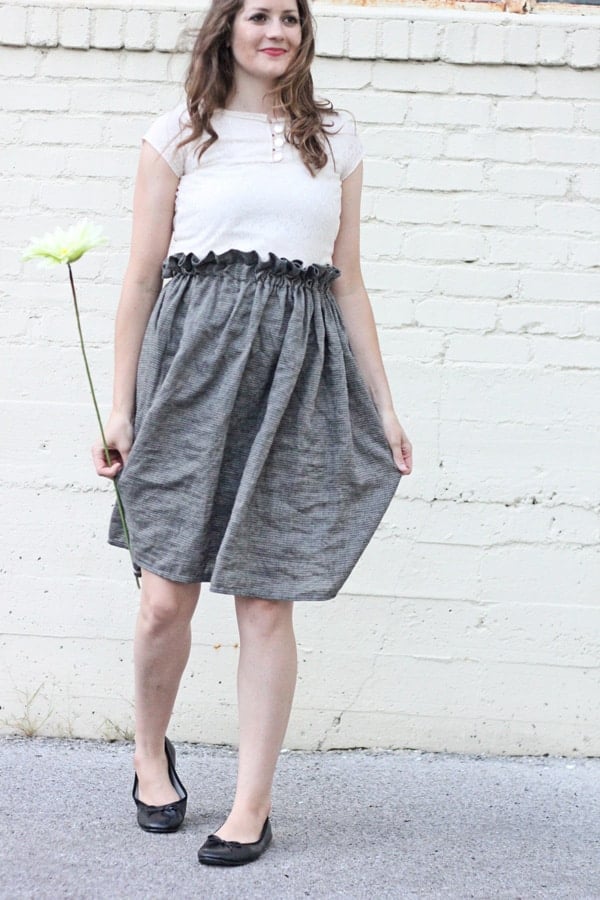 Have you noticed I got through phases. Bows. Headbands. Skirts. It's a cycle. And if you didn't already notice, I'm so in love with the paper bag skirt right now. I am so silly about things. They are just so comfy and carefree. But I wanted one of them to be a dress. So here it is, the paper bag dress. A blouse and skirt attached at the hip. Get it! Hah, more like waist, but still.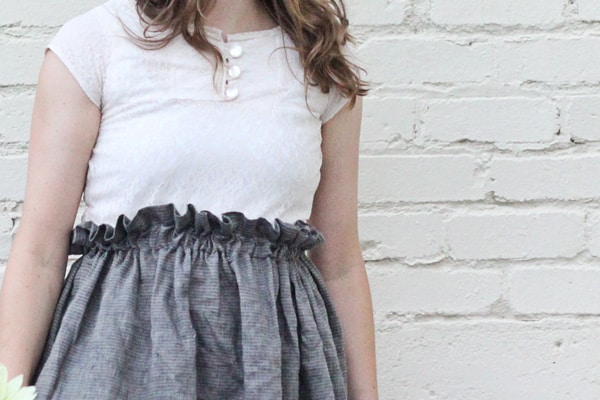 This was designed with spring in mind. Blush pink lace atop a pinstriped gray linen. (Pink + gray are best buddies in colorland.) Stuck together for the oh so fashionable blouse/dress look. High waisted is so flattering. The silhouette is a little bit 50s. Vintage inspired mm hmm. Linen is a good fabric for the skirt because you don't have to iron it! The wrinkles are glamorous, if you didn't know. I think linen and lace are the perfect match.
Blush pink, like the blossoms on the pretty trees that wash away the winter blues. And serious gray. Because spring is serious stuff. The lacey part is lined so it's not revealing!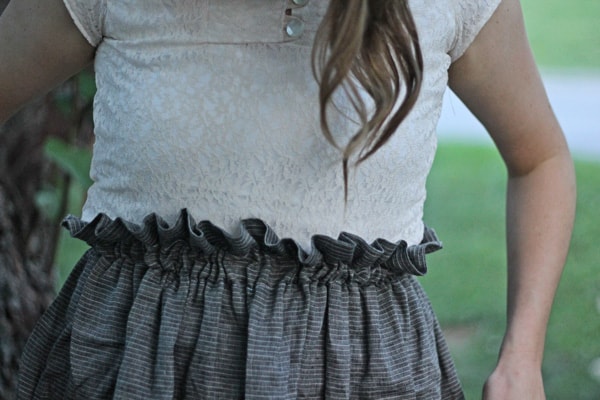 [pretty gathered waistline]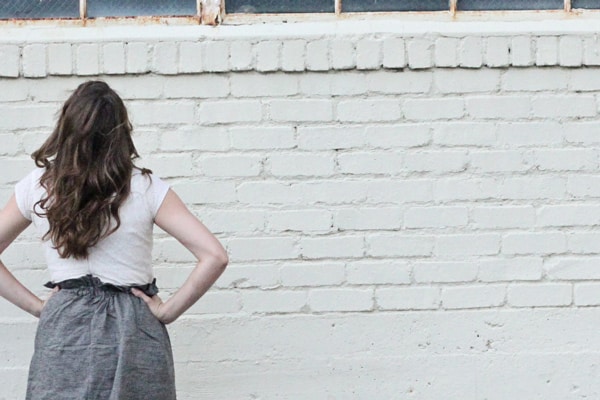 This dress has an invisible zipper in the back and a super cute square buttoned yoke on the front. The yoke has workable vintage buttons that add a little charm. Short sleeves for the renewed sunshine and a nice gathered waist. This paper bag skirt is not pleated, but rather gathered for a soft ruffled effect.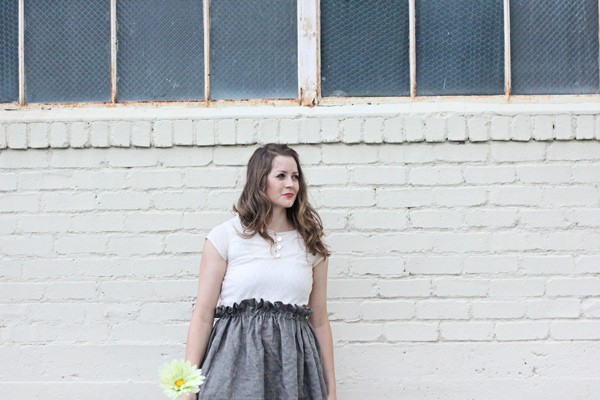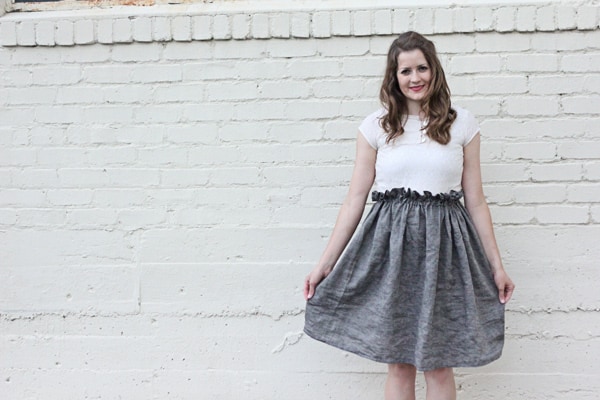 This dress was inspired by the outfit I wore in the last post I posted, the photoshoot for paper bag skirt no. 2. I've been making paper bag skirts all month (for the pleat weeks!) and wore one with a lace top during this photoshoot. It was love at first sight. I knew it had to be a dress. And it felt a little 'Shabby Apple' to me. So off I went. To buy lace. And the linen just fell in my cart. Linen + lace are like aesthetic magnets, they look so good together. My original plan was a lightweight tweed or something, but the colors and textures just didn't mesh well. Plus, who wants tweed in the spring? So grey pinstriped linen it was. I designed the pattern based on that blouse, except I added an invisible zipper so everything could be all fitted and stay in place. So I guess what I'm saying is, inspiration sometimes just builds. I didn't knock off any dress to get this one, it just was a build up of inspiration. I think the best ideas are ones that keep expanding. A little insight into my creative process.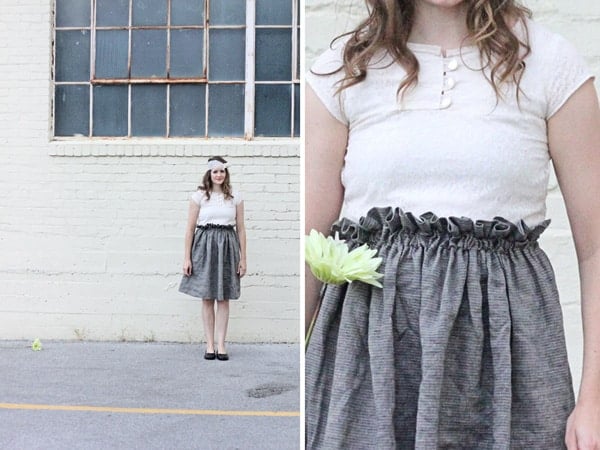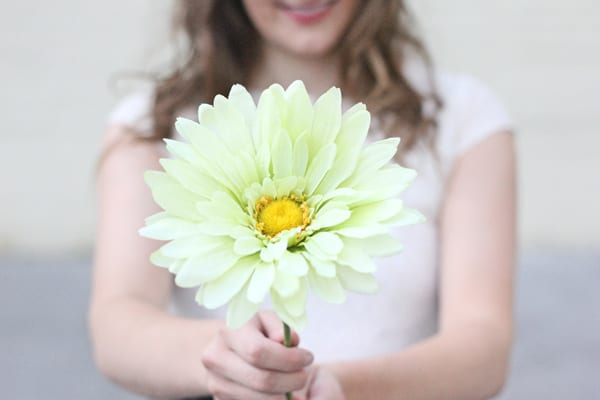 And that is enough pictures of me for today! I hope you like my new dress! :)