This post is sponsored by Babylock.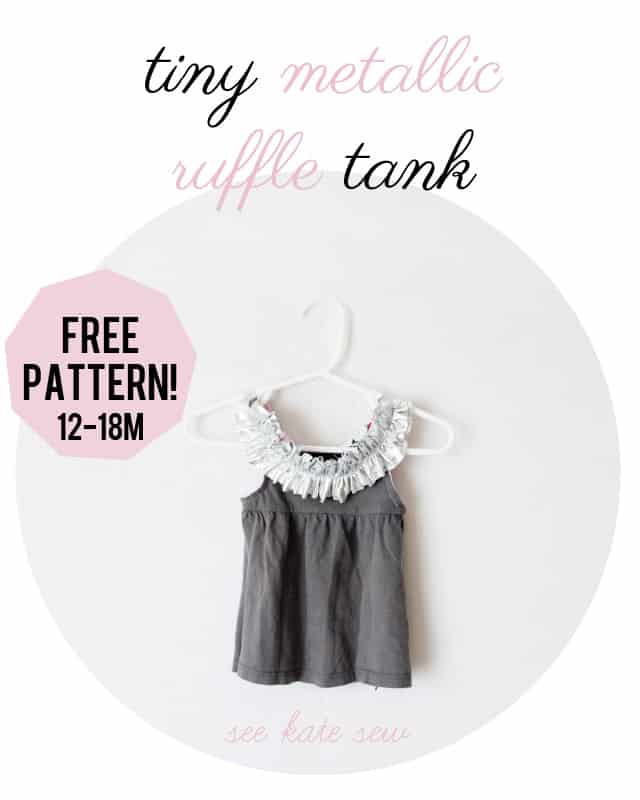 Earlier today I posted about how the Melody machine takes all my machine feet (the cheapo generic feet!) including the ruffler
! There is also a complete tutorial on how to install the foot. But now, I wanted to show you how to put that ruffler foot to good use! I have the most fun using my ruffler foot with unique fabrics that look really lucious in perfectly spaced gathers. I picked up this metallic spandex in Berkeley this summer.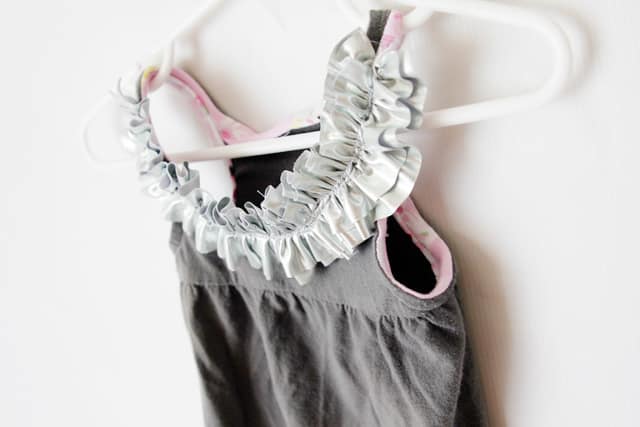 So here's how to make this cute little metallic ruffle baby tank.
Ruffle Tank Tutorial:
Materials:
–free pdf pattern (size 12-18M)
-jersey knit (I upcycled a tiered dress, so mine has tiers)
-contrast knit for binding 1.25″ by length of neckline/armscyes
-shiny spandex
So this little baby tank is just a simple tank top with a bound neckline facing. This technique for facing is pretty cool! I modified the pattern after making mine to widen the straps a little so there is enough room for the arm binding/facing also. So print the free pattern pieces then cut out a front and back. Sew them together on the side seams and the shoulder seams.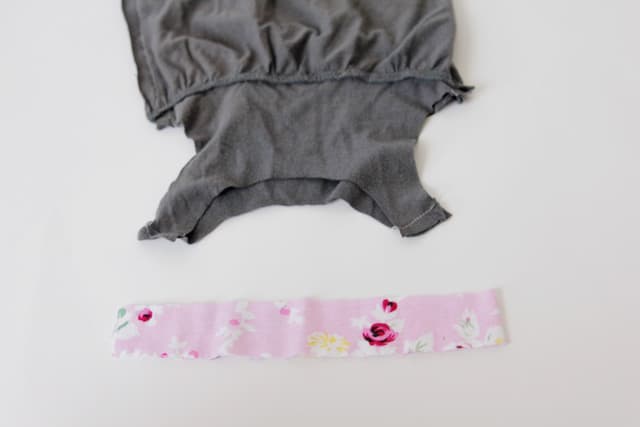 Now sew the binding piece together along the short edge with right sides together. Then pin it onto your neckline, with right sides together. I like to place the binding seam at center back.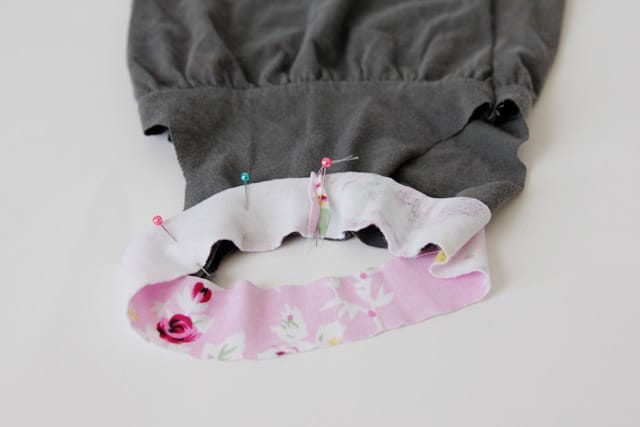 Pin all the way around and sew it on at 3/8″.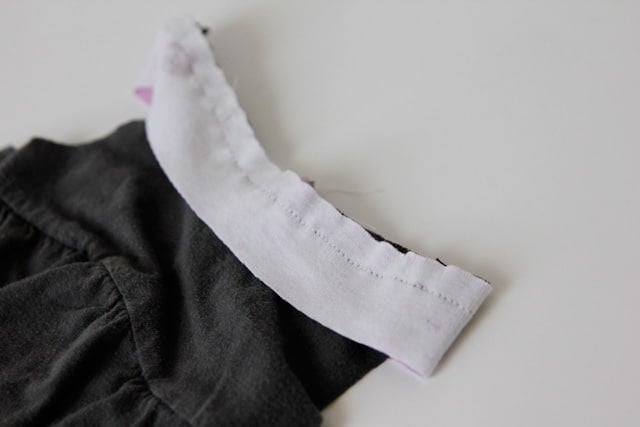 Press binding up.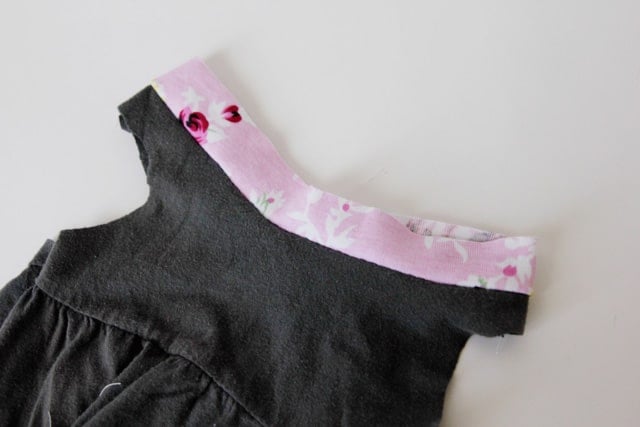 Also press seam allowance up.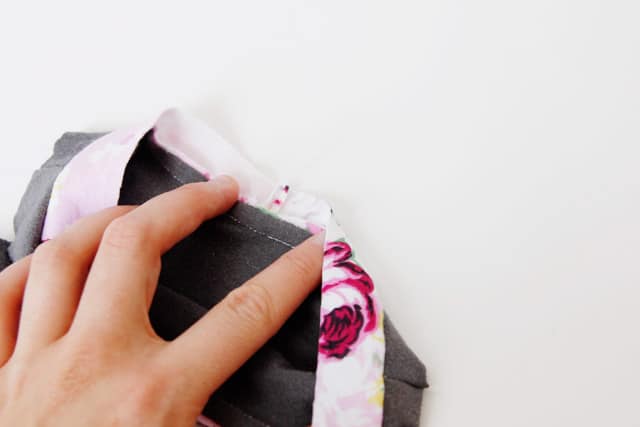 Now you'll fold the raw edge of the binding over once to cover the seam allowance. Then flip it over twice so you have a nice clean edge. Do this all the way around.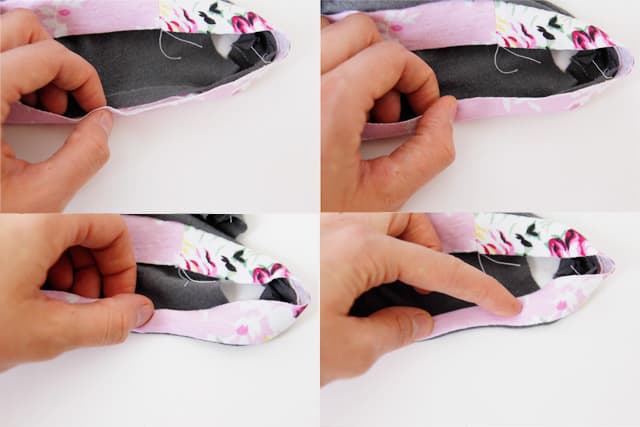 Pin it on and stitch around at 1/4-3/8″.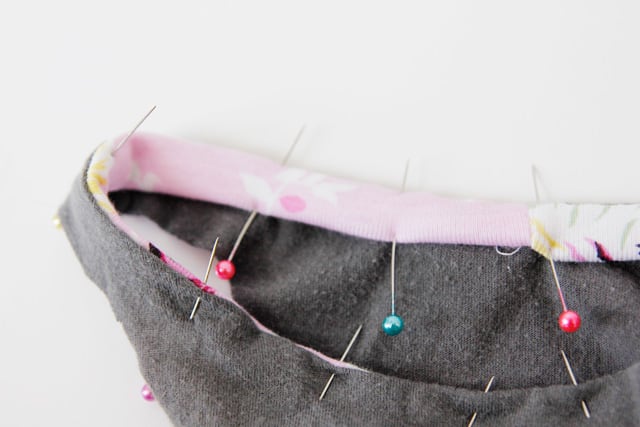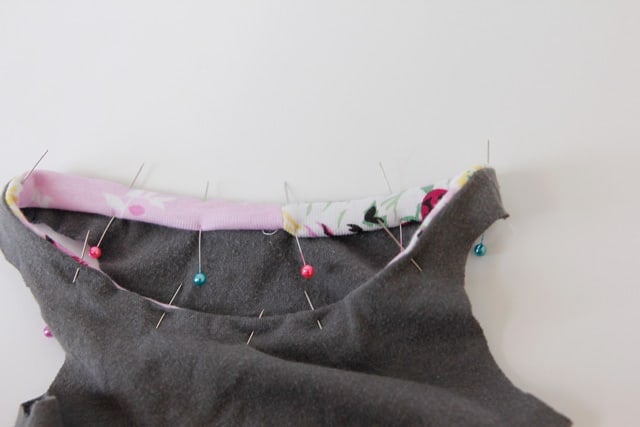 Normally I would sew with a thread that would blend in better, but for the purposes of this tutorial I used white thread so you can see how the stitching is on the outside of the tank and the binding/facing is completely on the inside. This gives you a nice clean edge!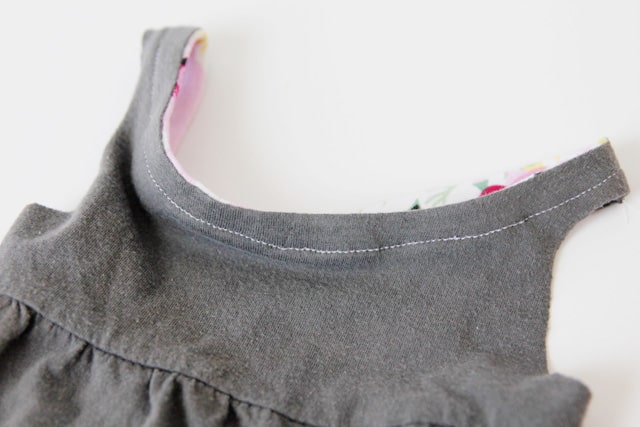 Repeat the same steps with the armholes and then sew on your ruffle! I made this ruffle by running two long strips (about 20″) of different widths (2″ and 1.5″) stacked on top of each other through the ruffler foot. The settings were a pleat depth of about 4 and frequency of 1. For information on how to use the ruffler foot click here.