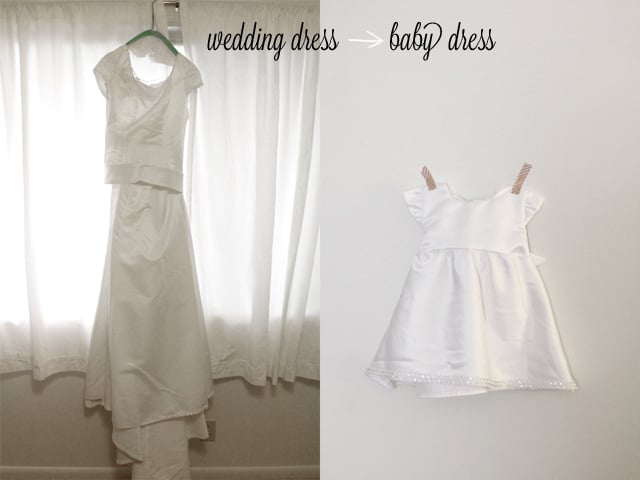 This was one of my kcwc creations, but I didn't get around to sewing the button on and photographing it that week. I have a non-sentimental friend who was going to throw away her wedding dress. THROW IT AWAY!! Unheard of! I am such a hoarder and memory-keeper that I actually envy her totally non-sentimentality. I could just never throw away my wedding dress.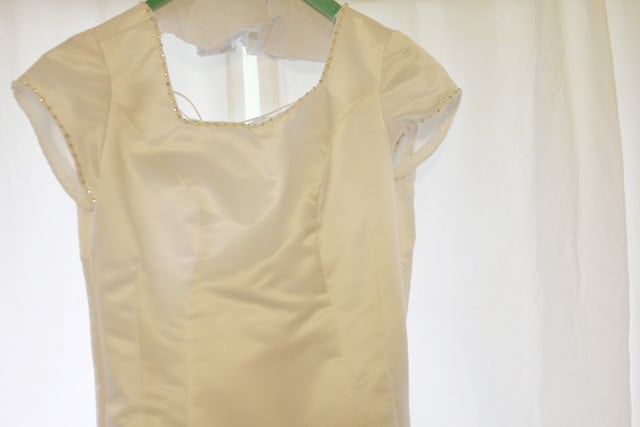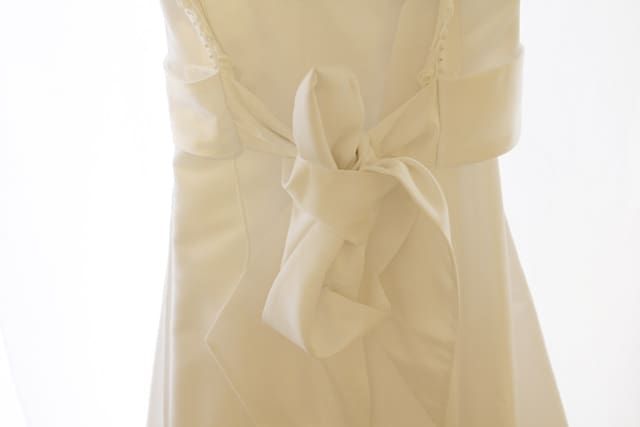 So she decided to be a little sentimental and asked me to turn it into a little tiny white dress for a future baby girl. I should note that she left the dress with me last August, so it's been well over a year. It's really hard to cut into a wedding dress, even if it's not yours! But thank goodness for kcwc for giving me the motivation to just do it.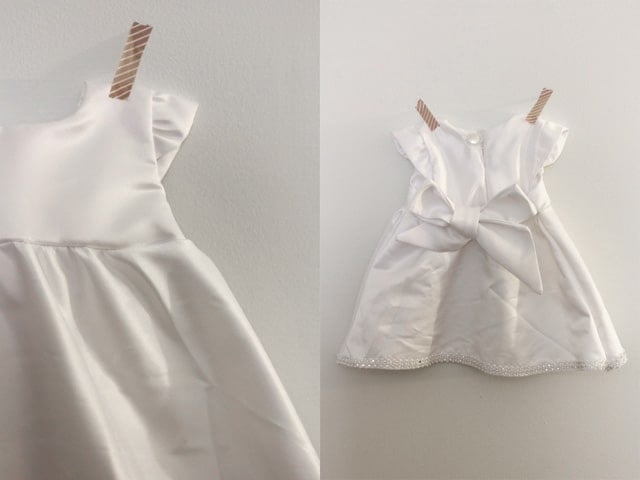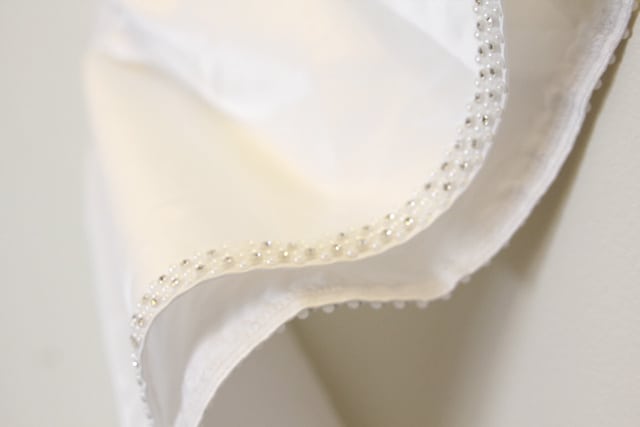 She had a few requests for the dress, a sash that ties in the back, long enough to cover the feet, etc. So that's what I did! The bodice is self-lined and the back closes with a little bit of ruffle elastic and a shiny button. The hem is the hem of the wedding dress, it has a little sparkle on it, so I preserved that. 

It really didn't take much fabric to make this tiny dress, so now I have a ton of wedding dress left over.


Did you know it is an old tradition to turn the train of a wedding dress into a christening gown for the first baby? Maybe I could cut into just my train, but probably not! Could you ever cut into your wedding dress?