Tote bags are always in style and so useful! Pick your favorite from this list of 10 free tote bag patterns and get sewing!
All of these bags are great for reusable grocery shopping bags, an alternative way to wrap a gift and a great canvas for iron-on vinyl designs.
Basic Tote Bag Tutorial
The basic tote bag tutorial is easy to sew. You can make a whole batch of these bags easily. I love a good fabric tote bag because you can use any cute fabric you find for it!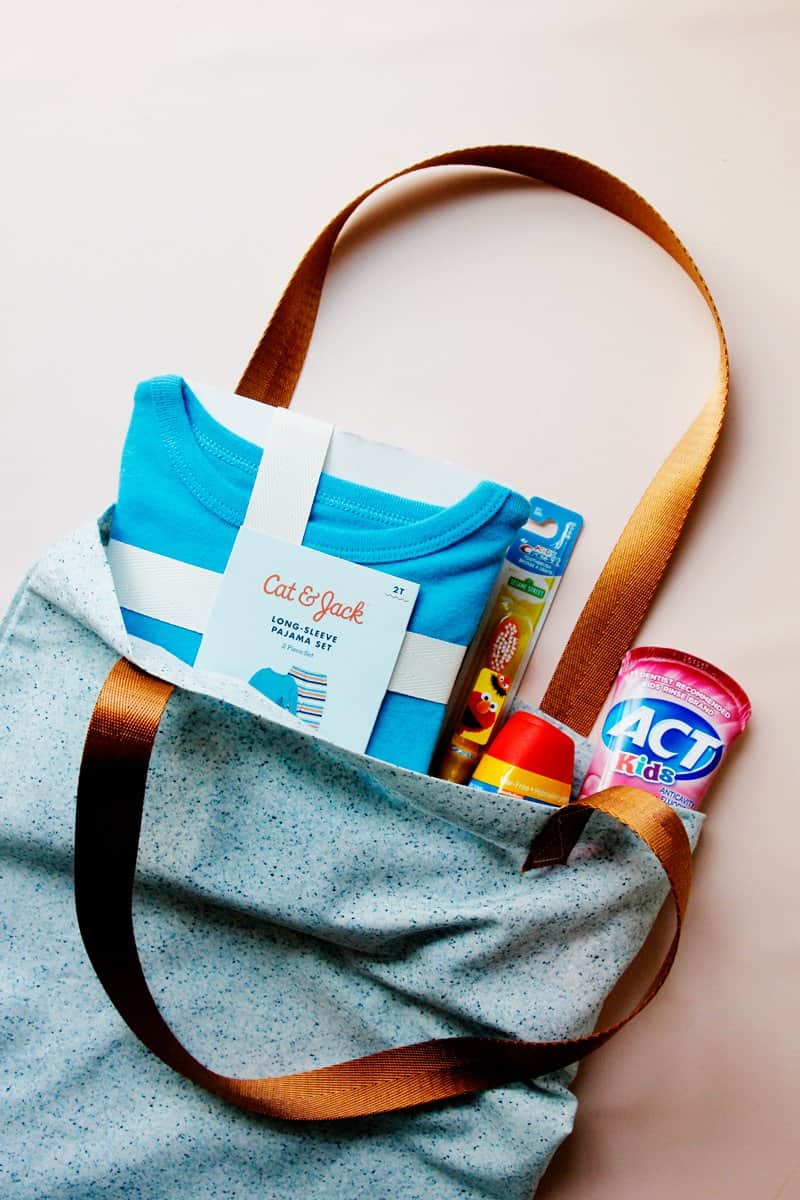 This basic tote pattern uses premade strapping but you can also replace them with fabric straps.
If you're looking for strapping, I love this bundle pack on Amazon (affiliate).
Leather Bottom Tote Pattern
This leather bottom tote pattern is a little more fancy with the pretty leather at the bottom! Leather totes are also nice because the bottom can wipe clean.

Convertible Iron-on Tote Tutorial
This oversized tote folds into a regular size tote – see how tricky it is here! 
This post also includes a tutorial to create iron-on doily designs.
The Sweet Scallops Tote
The Sweet Scallops Tote bag is one of my earliest blog projects! I loved using my favorite fabrics on this, even if the scallops weren't perfect!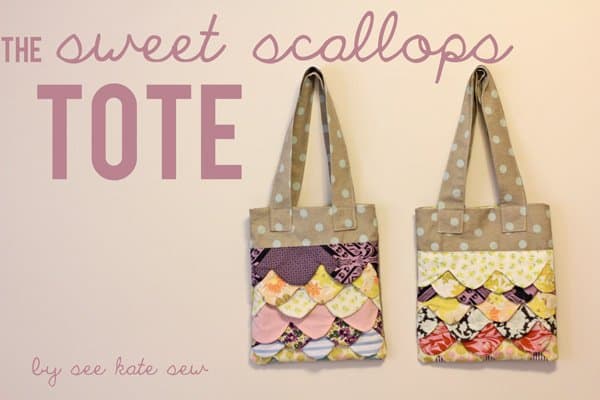 Halloween Trick or Treat Totes
See my trick or treating bags with three different spooky designs! It is so fun to create a tote bag to coordinate with a Halloween costume!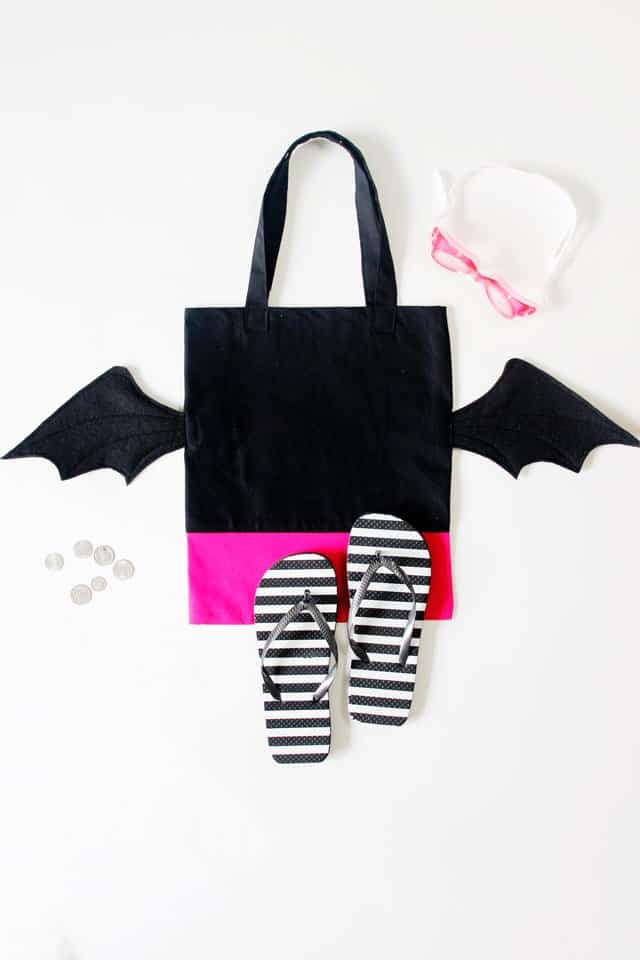 FREE tote bag patterns – Mini Tote
This shiny bag is the Gold "Dipped" Knot Bag. Make this mini tote to hold a cute gift!
Lace Trim Tote
Use up a bunch of lace trim with this frilly tote! The Lace Trim Tote is easy to sew and really cute!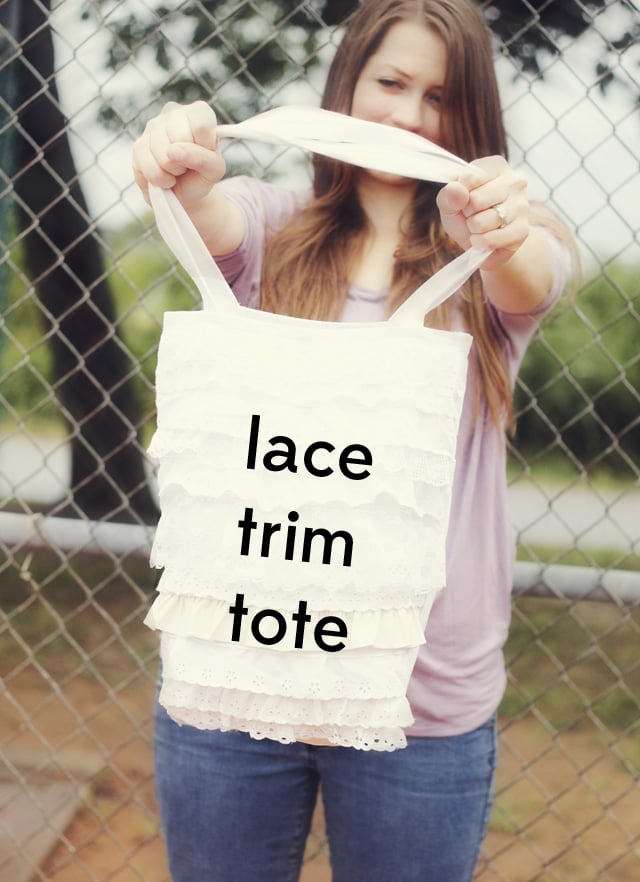 Pillowcase tote
The Doily Tote is made from a vintage pillowcase!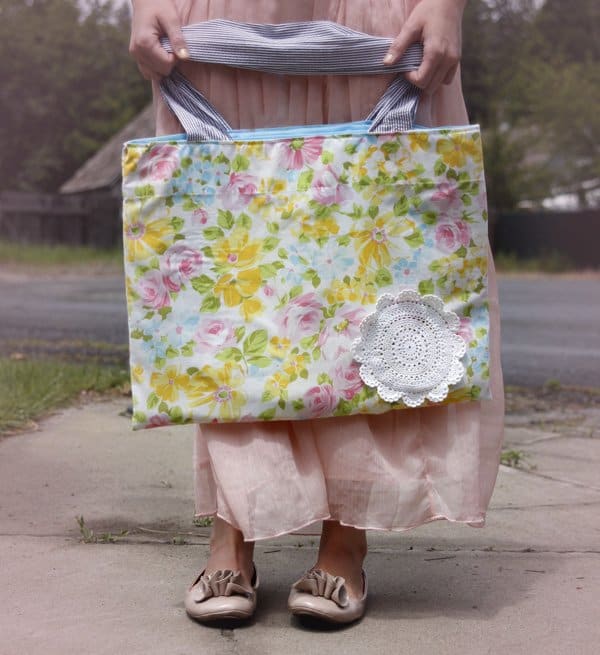 Canvas Book Bags – This might be my favorite free tote bag tutorial! I loved making these totes for my girls to take to the library. I added positive messages on the front with my Cricut!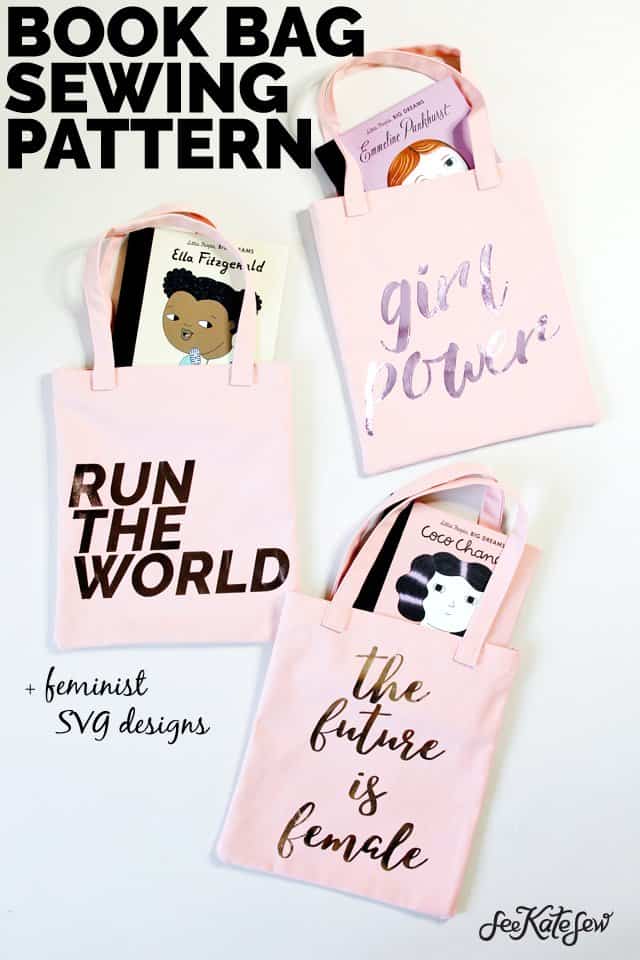 Drawstring Bag Tutorial
Use this tutorial to change any tote bag into a drawstring tote!