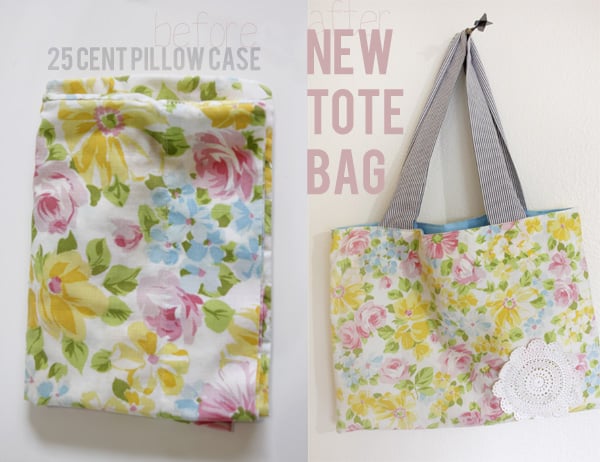 I found this pillowcase for 25 cents at a thrift store. Isn't it gorgeous!? I think the print is so summery. It's so easy to turn a pillowcase into a tote bag. I lined and interfaced it to give it more stability, and it still took less than an hour. 
The first step is to cut your pillowcase in half.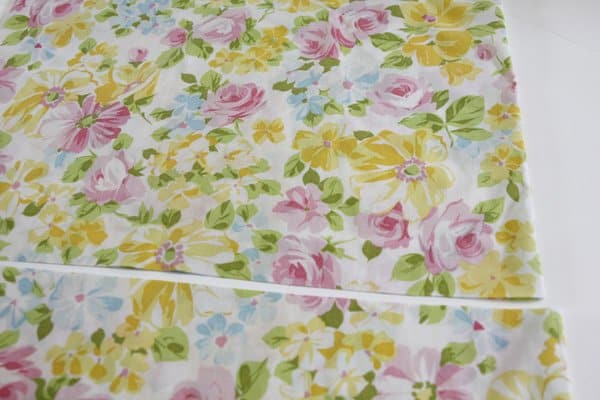 We'll use the nice top edge as the top of the bag. Sew the bottom edge together.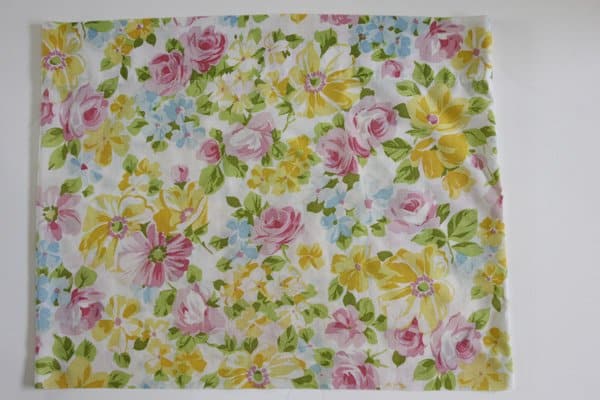 I used Pellon Fusible Fleece to make my bag sturdy.
 Just cut it a little smaller than the pillowcase piece and stuff them in. Make sure the adhesive side is facing the inside of the bag piece.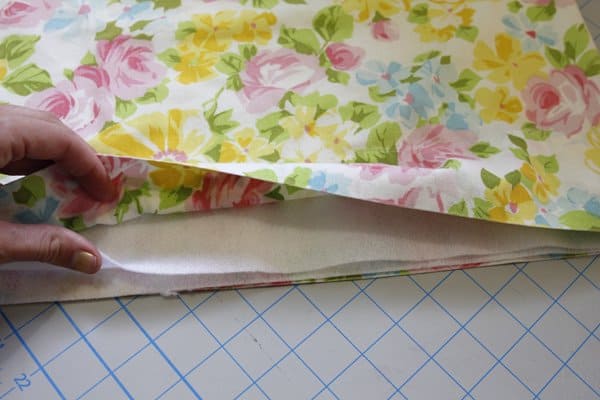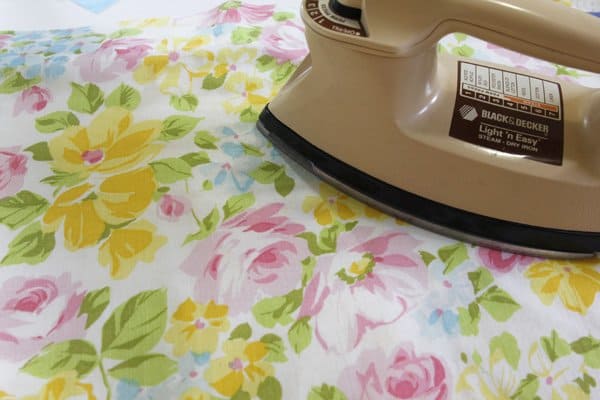 If you want to add a little more vintage flair, pin a doily to the front.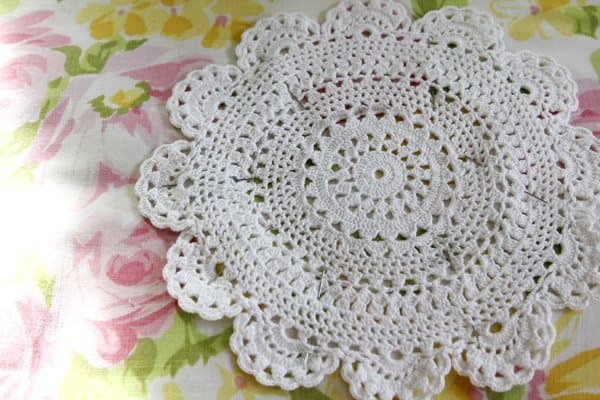 I sewed around 1 time along the outside, leaving the scallops free to move.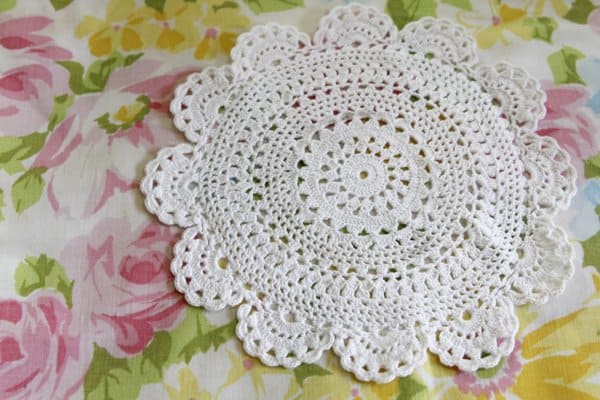 To make the lining, cut two pieces of fabric 1/2″ larger than your bag.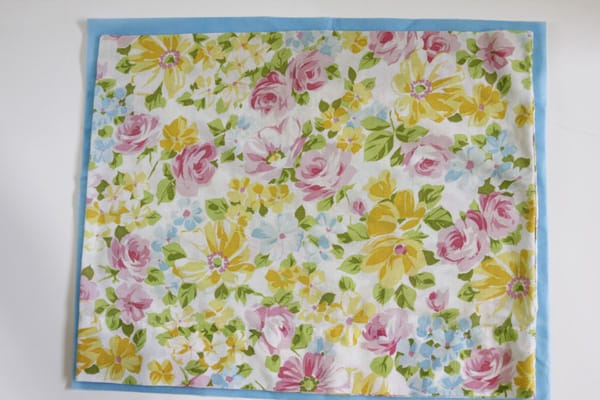 I repurposed the bag my camera bag came in. It's a nice material and it has a cute little logo on it.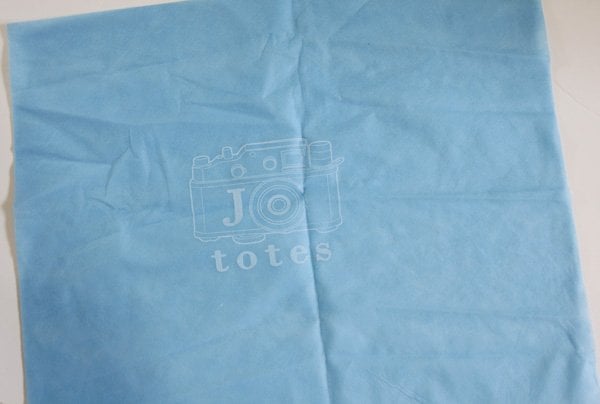 Sew the two pieces together, right sides together, and trim the edges. I used pinking shears.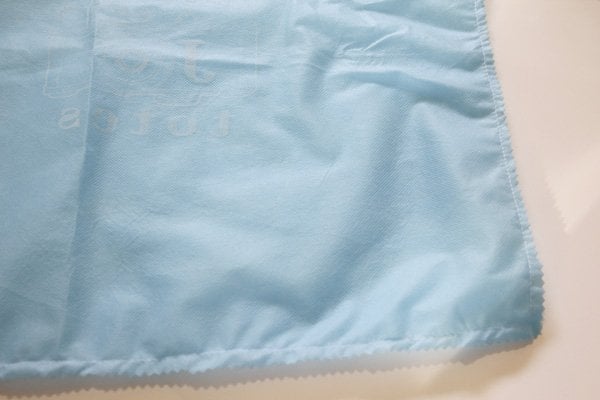 Now insert your lining into the bag.
 Fold over the top 1/2″ and pin all along the top edge of the bag.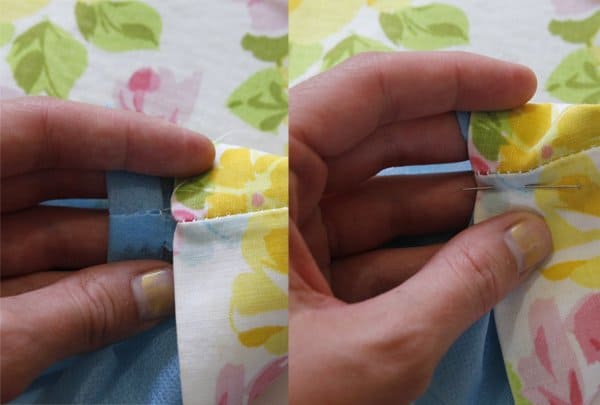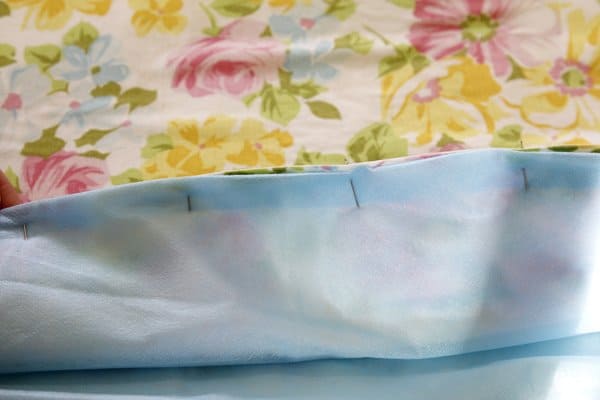 Use fabric or ribbon as handles. Insert the handles between the lining and the outer fabric before you stitch up the bag. Stitch right near the top and you're done!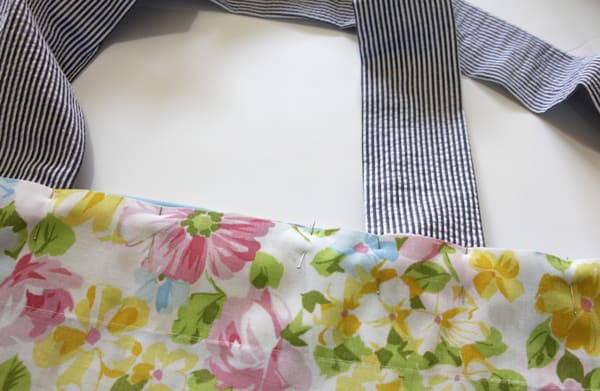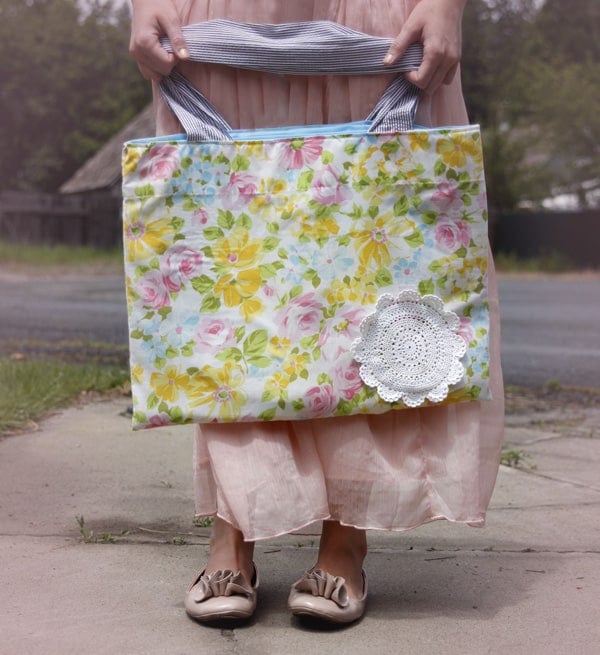 Click here to see what Liz at Cotton & Curls is sharing today!