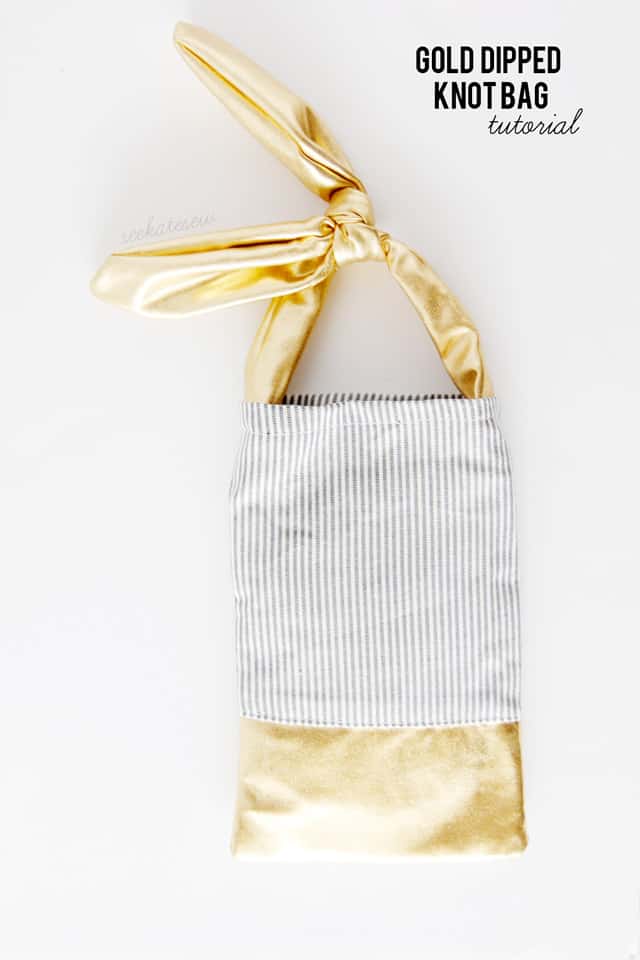 I am secretly obsessed with face masks! If you follow me on instagram, you might have seen this photo: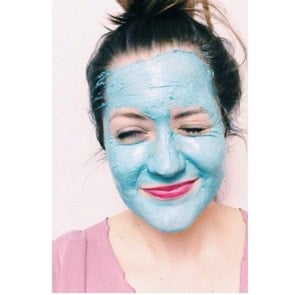 Hah! Embarrassing! I usually get the basic green one, but for this project I got all sorts of colors and this blue one really surprised me. Such a vibrant color!
So anyways, what a cute gift idea, right? A bunch of face masks in a cute little bag.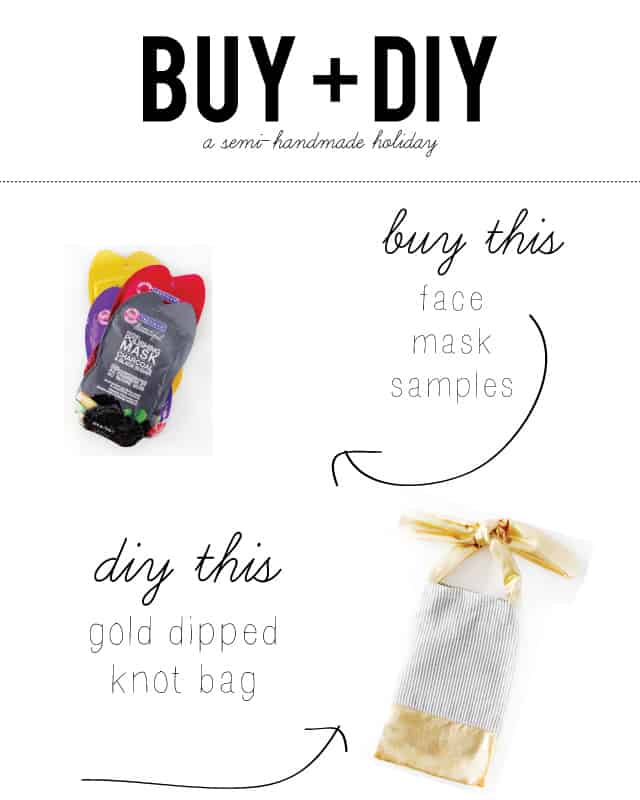 I feel like a good face mask can erase a stressful day pretty quickly!
I wanted the bag to look like I had "dipped" it in gold, so I colorblocked the bottom with a gold fabric.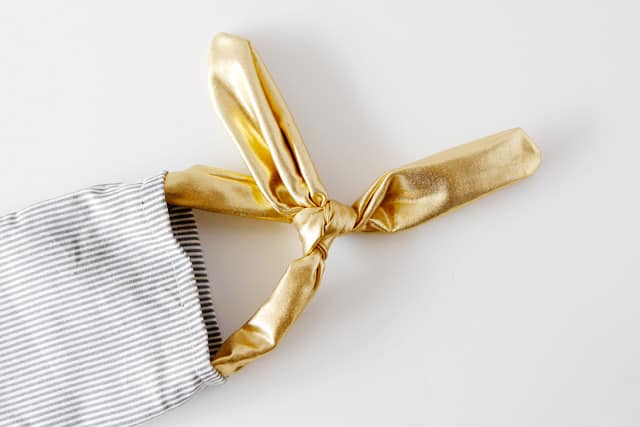 This is really simple to sew and really cute to give, so let's sew it up!
Materials:
-Scraps of fabric
-Scraps of contrast
-Ribbon or fabric ties
-fusible interfacing
-8 freeman face mask packets
(or another brand in a .5 oz packet)
Instructions: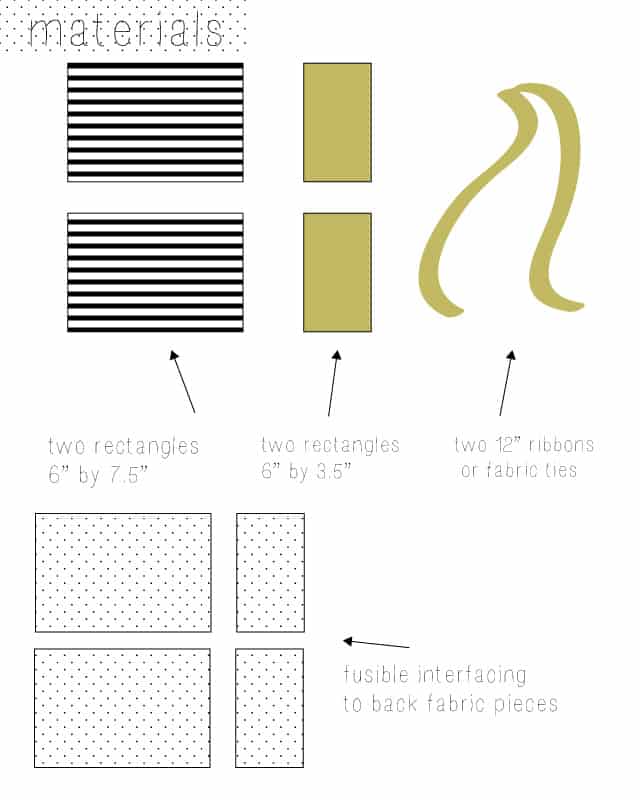 1. Fuse interfacing to backside of both fabrics.

2. Sew gold fabric to bottom of main fabric with right sides together. Use a 1/2″ seam allowance.

3. Press seam allowance up and topstitch 1/8″ from gold fabric.
4. Repeat with other pieces.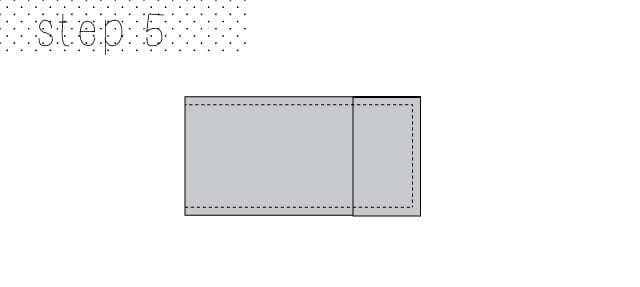 5. Sew front and back together with right sides together. Serge around edges.
6. Serge or zig zag top edge and press under 1″. Sew at 1/2″ .
7. Use ribbon or fabric to make ties. Sew into both sides of bag at the top.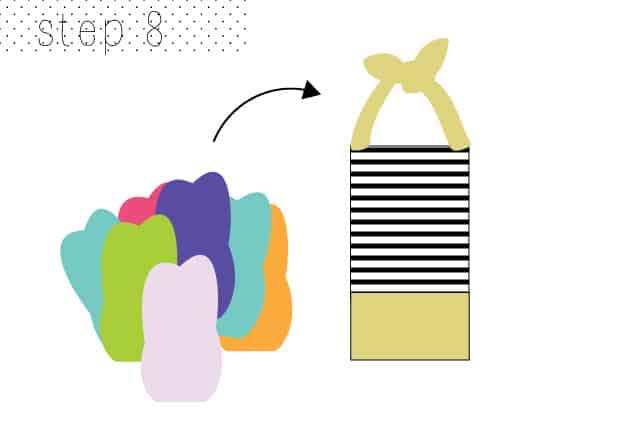 8. Trim threads and fill your bag with face masks! This bag is designed to fit about 8 face mask packets comfortably.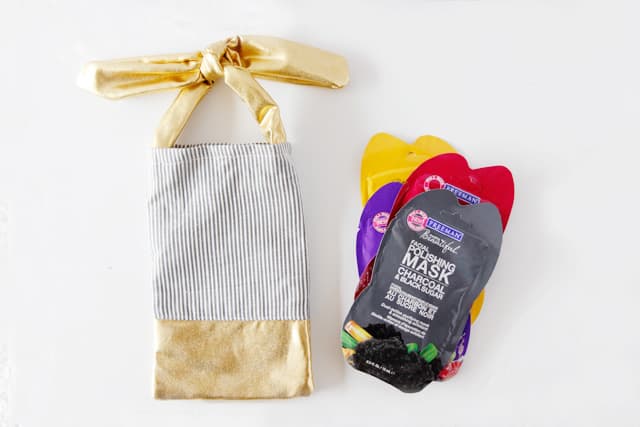 The little handle on this bag makes it a perfect gift to hang on someone's doorknob for a secret santa or doll bell ditch gift!
Fabrics used in this post:
–gold spandex, from Shades of Glory fabrics on etsy
-Pellon lightweight interfacing
–ivory/grey pincord, from Fashion Fabrics Club