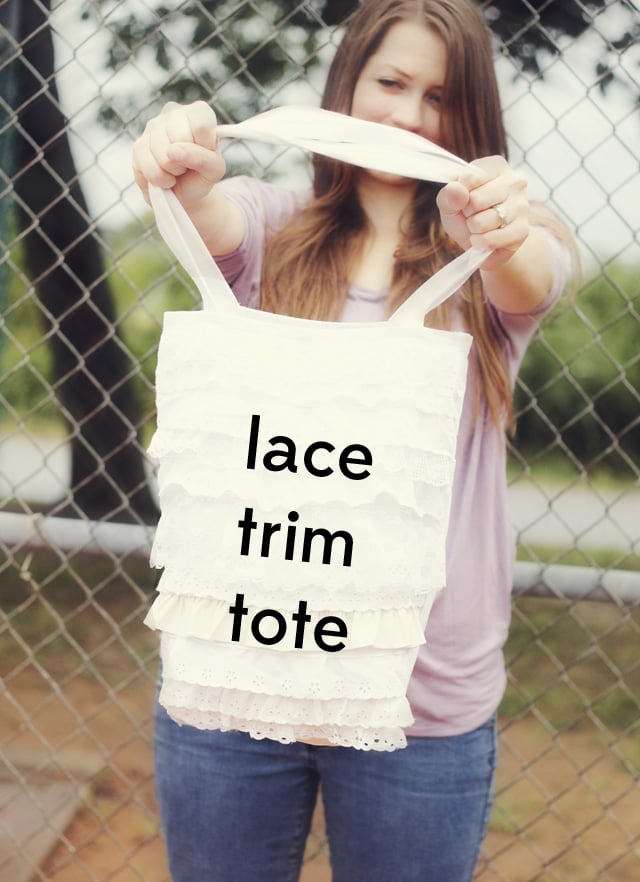 This idea spurred from a ziplock full of assorted vintage lace my mom thrifted for me. It pays to have a mom who loves thrift stores and loves sending me bags of old junk. Thanks mom!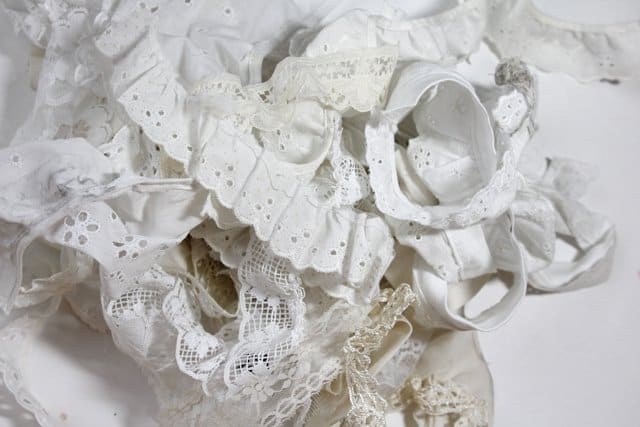 Isn't it pretty? I normally would just hoard it for years and years, waiting for the perfect project for it, but instead I decided to deliberately put it to use! I didn't even use as much trim as I thought I would and I still have more to burn on other projects. So you can use old lace trim for this or just go out and buy 5-6 (guesstimate) yards of new trims. I mixed a few newer trims into this bag.


Materials:
*Lace trims of all kinds
*1/2 yard duck cloth

For the tote bag body, you'll need two large rectangles of duck cloth, measuring 18″ tall by 14″ wide.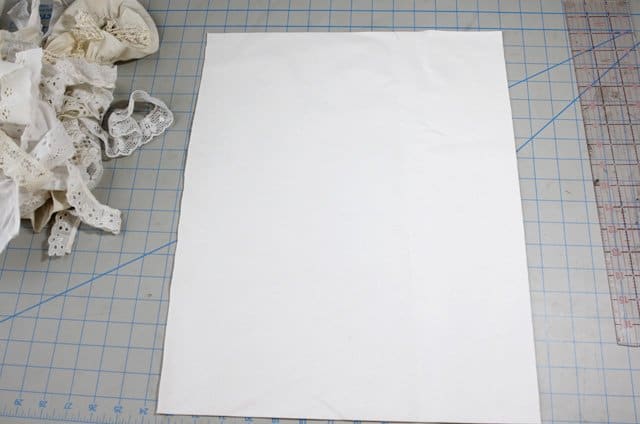 First, finish the top edges by serging. Then press over 1/2″ and sew in place. If you don't own a serger, you can either zig zag instead or just fold the edges over twice before sewing.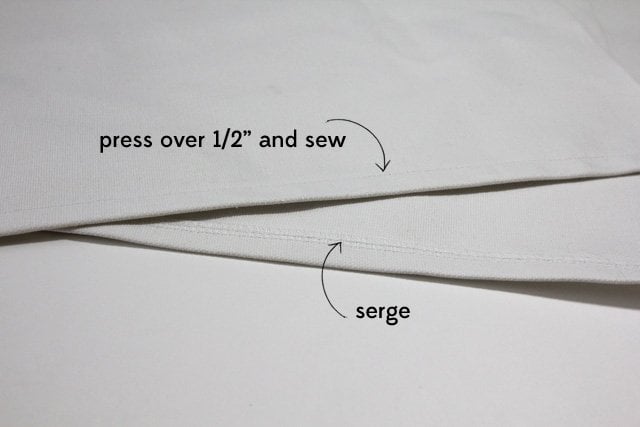 Starting 3″ from the bottom of the bag, pin the trim in place and sew it on. Try to make it as level as you can, using your ruler as a guide if you need to.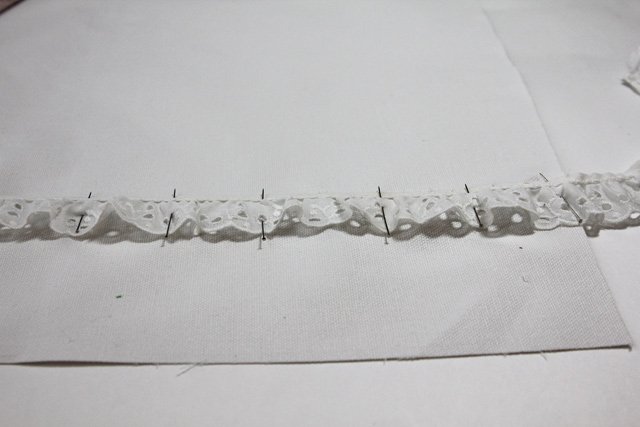 Sew the first row on, then pin another trim right above it.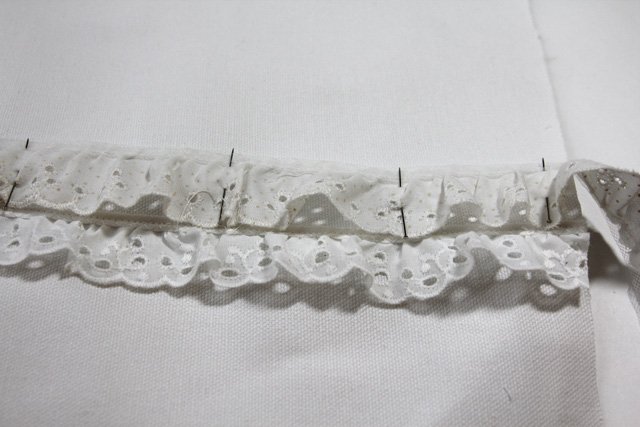 Continue working all the way up the bag until it is covered with ruffles! Then, pin the backside of the bag on top of the front side.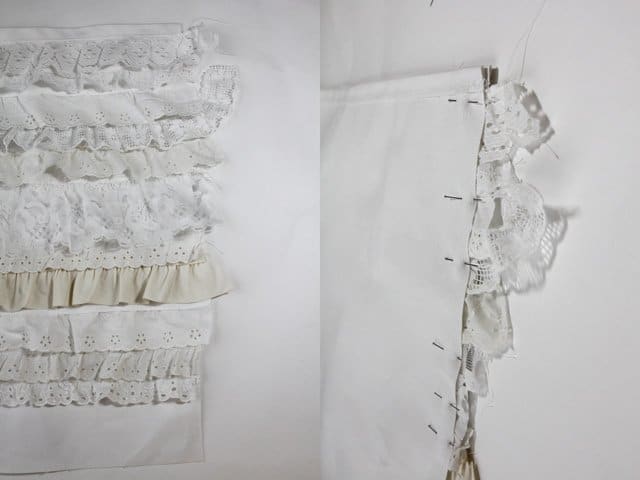 Sew it up, then serge.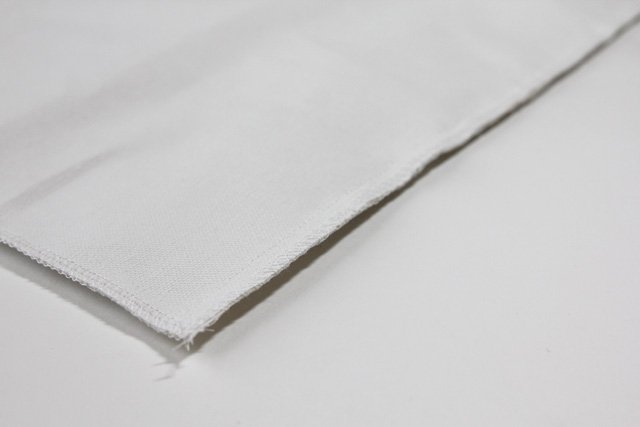 To give the bag some dimension, and so it can stand up on it's own, pinch the bottom edge like so. Pin in place and stitch about 2-3″ up from the point.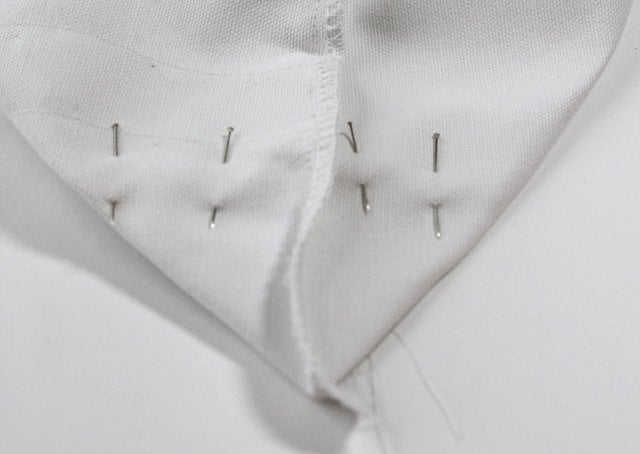 Trim the excess and the bottom will look like this: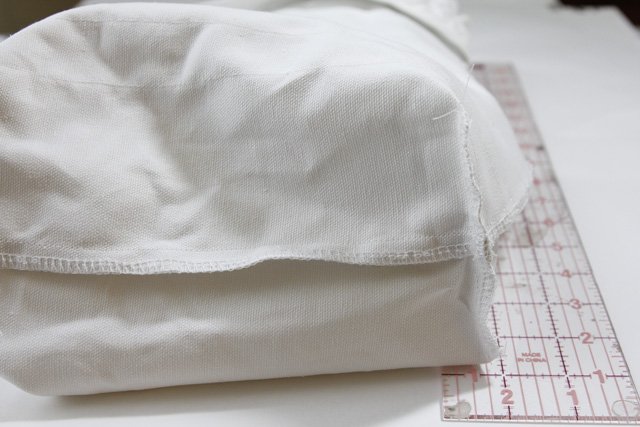 View from the top: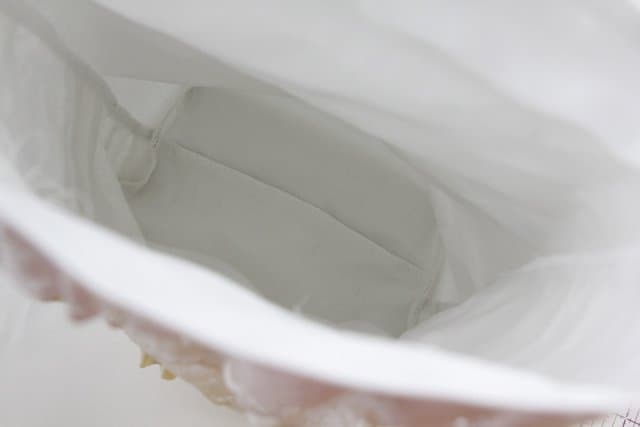 Add some handles made of either duck cloth or some kind of heavy ribbon.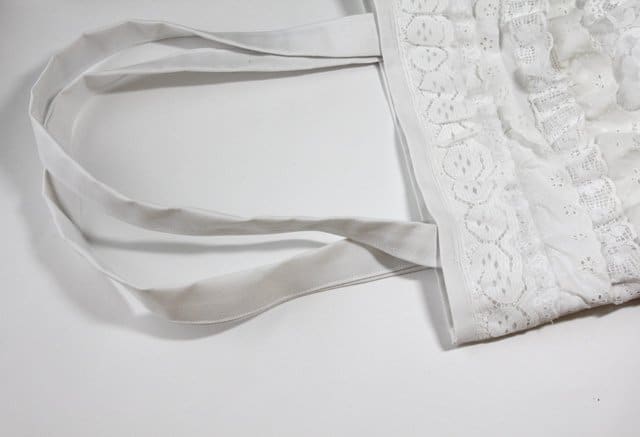 And you're done!