I knew that RUFFLES 2012 wouldn't be complete without a free pattern and sew-a-long! Last time we did a sew-a-long it was so much fun to see your projects, your variations and hop over to your blogs and get to know you better! It was an all-around success! So here's our second sew-a-long! Introducing: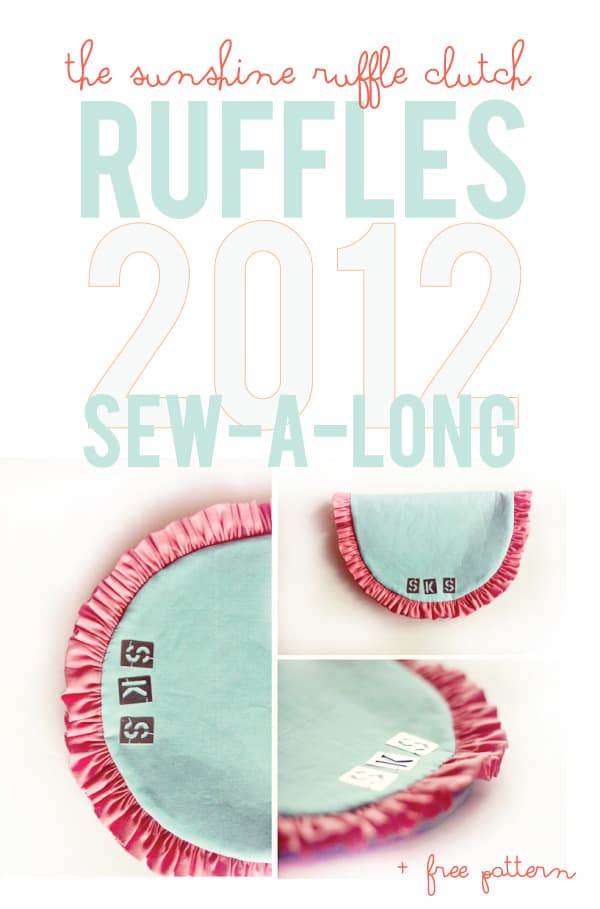 This is an EASY project, but will also be fun for more experienced seamstresses! I wanted the sew-a-long project to be doable and fun for everyone! You'll be able to practice your ruffling skills as well as learn about interfacing and bag construction. And you'll have a cute little clutch when you're finished!
-1/4 yard contrasting cotton
-1/4 yard lightweight fusible interfacing (I use Pellon)
-ruffler foot (not required)
-button and buttonhole foot (optional variation)
The free pattern will be posted on Friday! The link-up will open next Monday and continue until the end of April, so you have lots of time to link-up! I'll feature YOUR clutches throughout the event!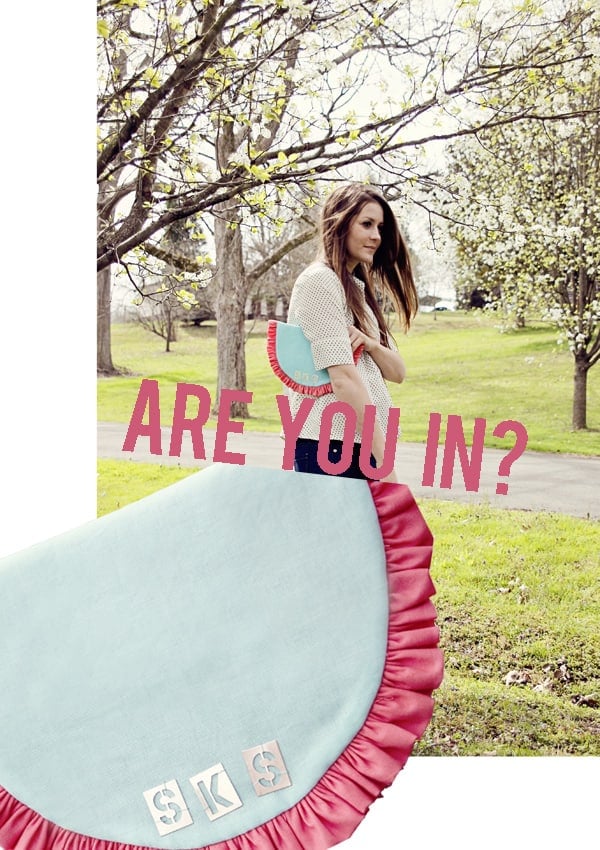 Sign up for the sew along by leaving a comment below!
Leave your name and your blog if you have one. Any maybe what colors you might use!