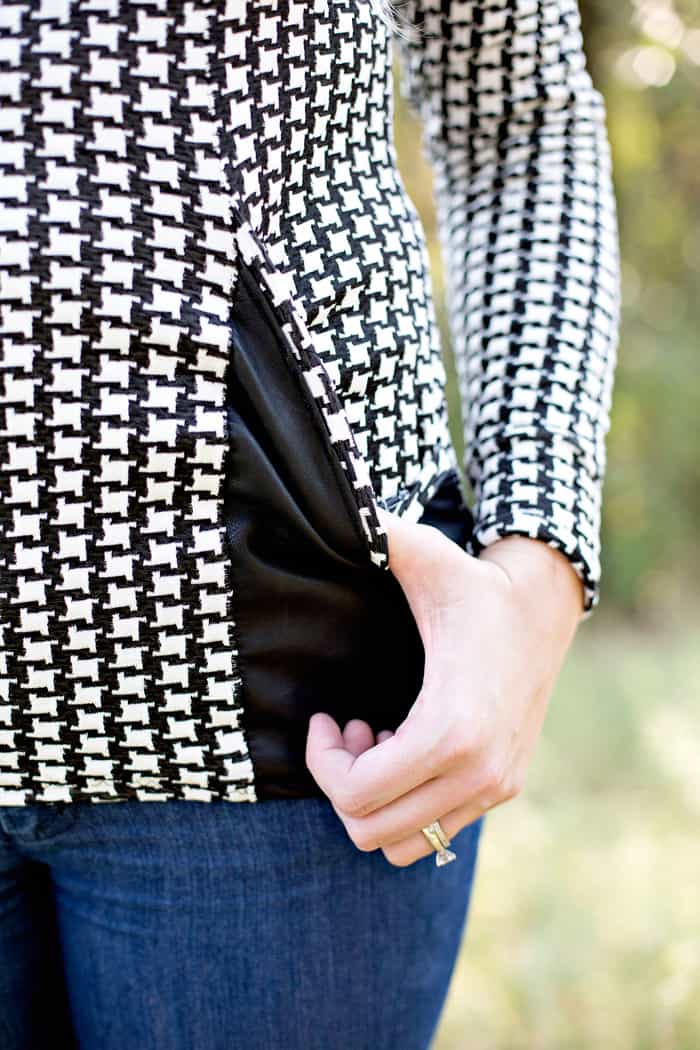 This week I'll be sharing all of my looks from the Unbiased Pattern Collection! The collection comes as a bundle of 4 patterns (plus 2 bonus offers) until this FRIDAY! The price will go up at that point, so act quick!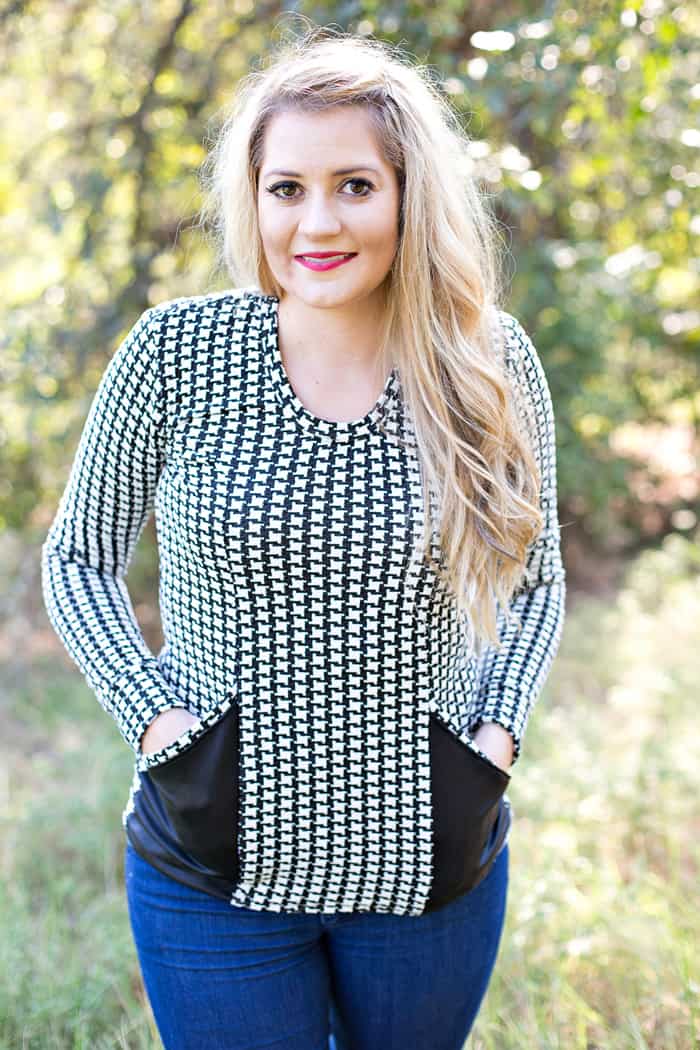 This is the Denver Top pattern, which is also a dress pattern. There are a few options on this one, I decided to do a top with a simple banded neckline. I made it in a stretchy houndstooth with pleather pockets! Since we're coming into cooler weather, I used the long sleeve pattern with a cuff. I love the fit of this pattern and I especially love the pockets.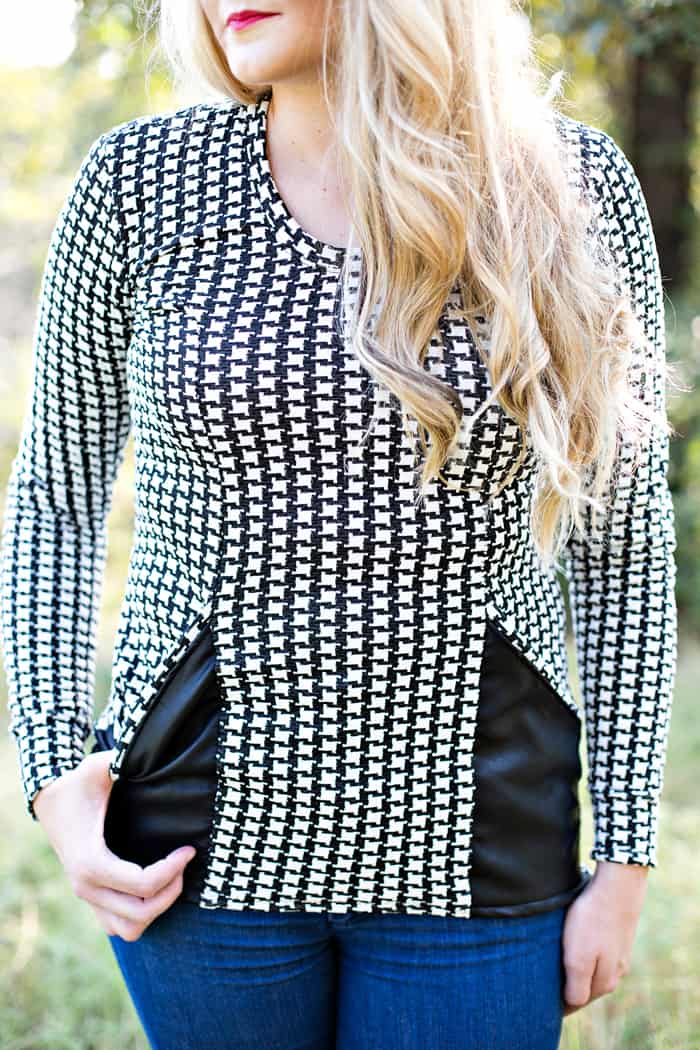 Once I had my fabric cut out, this top came together really quickly! I think it took just over 1 hour. I love a quick project with a great result!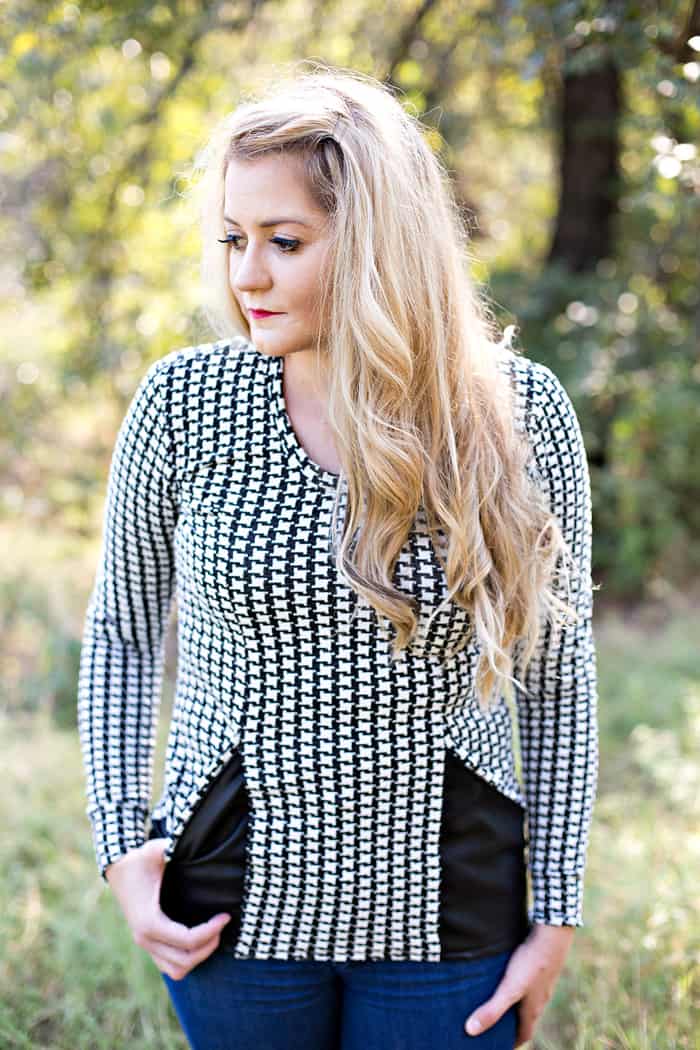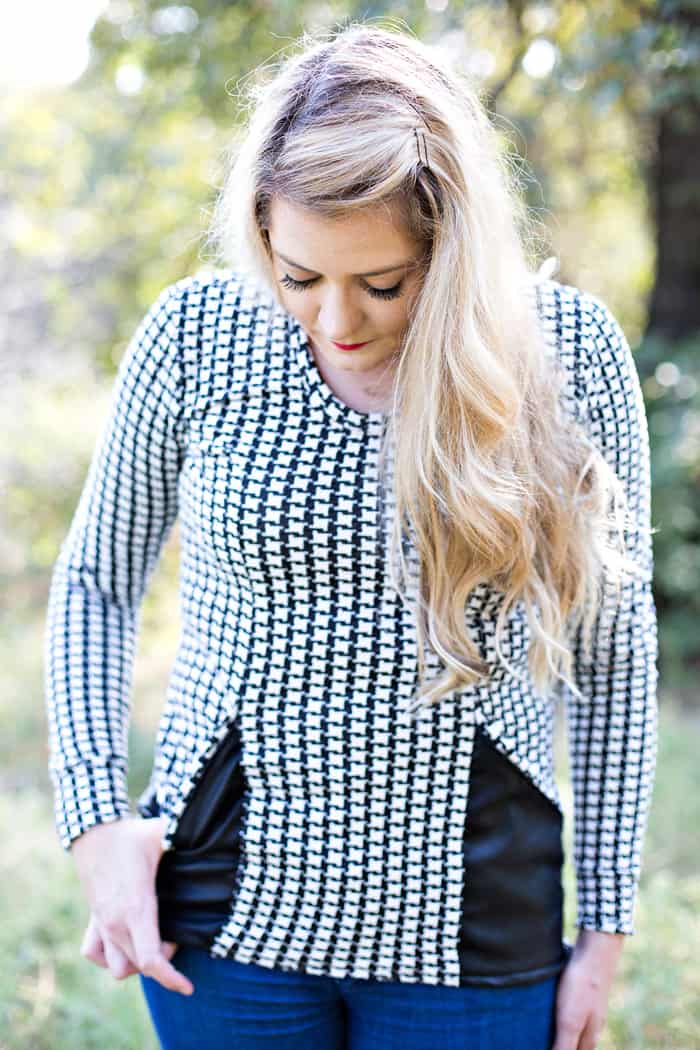 We'll be hosting sewalongs for this and all the other patterns starting in October, so be sure to grab your bundle at the low price of 29.95 and join our group!