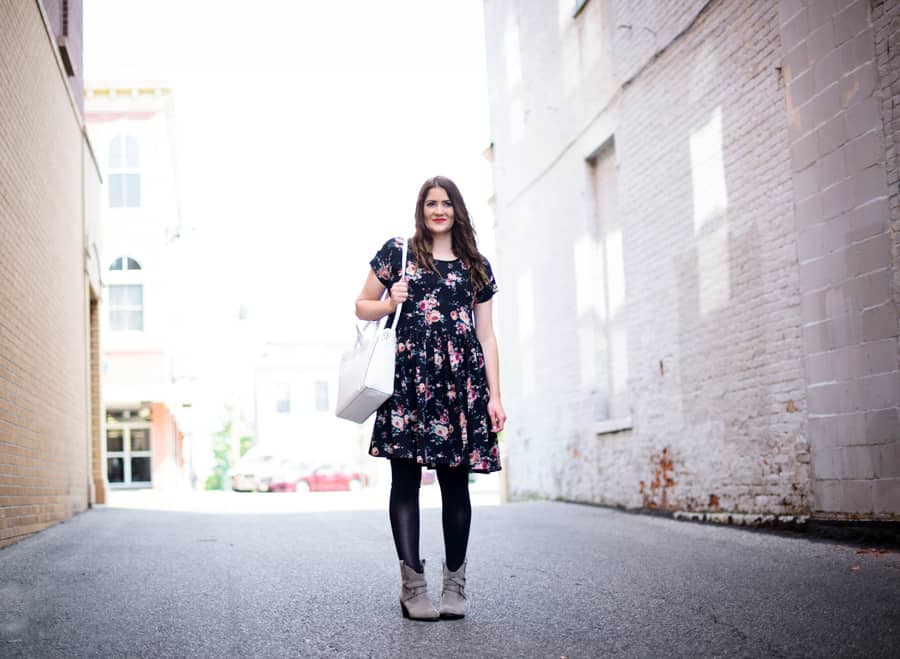 Fall sewing and fall fabric are giving me all the feels lately. I love layers and accessories and as much fabric as possible! Fall was made for new wardrobes! I made this crepey floral dress from the Zippy Top pattern. It's super fast and easy and you can make it with either wovens or knits!
I made this a little shorter than a knee-length dress and a little longer than a tunic, intending to wear it with tights and boots all season. So here's an easy gathered dress tutorial that starts with the Zippy crop top.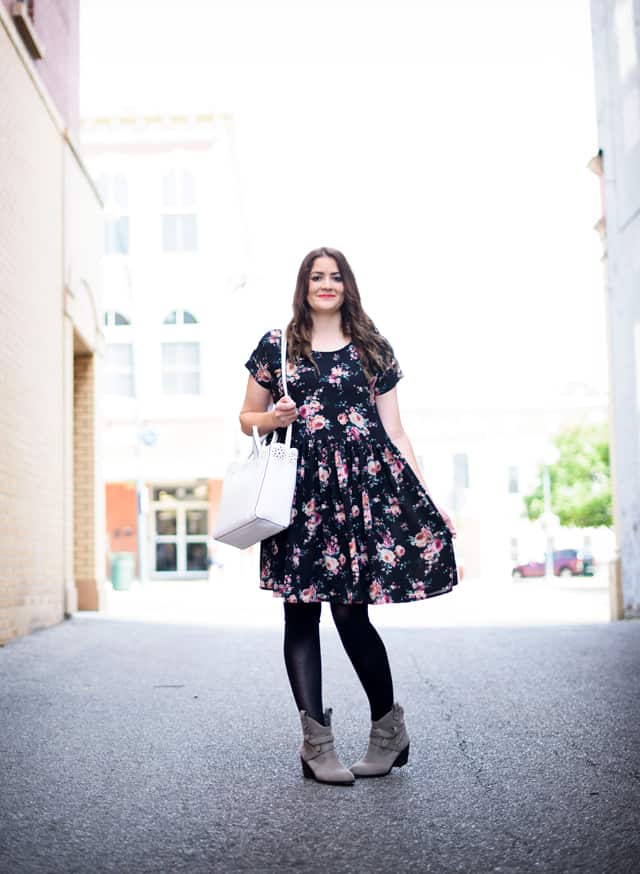 Outfit details:
-shoes: Rocket Dog Sayla
-shoulder bag: Nine West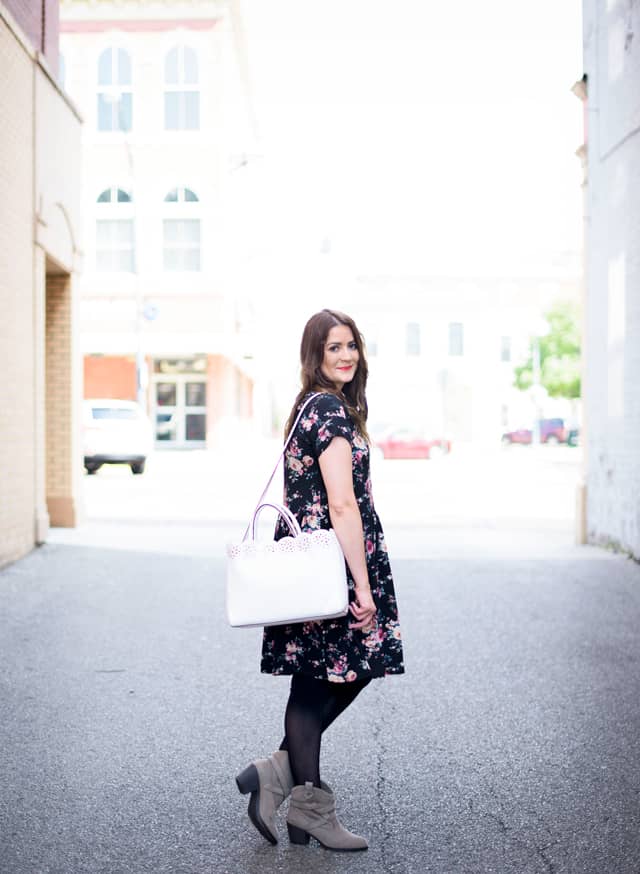 I added an armband to this top, just like I did in this Tie Front Zippy hack.
Materials:
-2 yards crepe
-lightweight fusible interfacing
–the Zippy Top Pattern
I skipped the zipper for this one. The Zippy top's neckline is wide enough that you won't need a closure to slip it over your head. The zipper is a fun decoration if you want one!
Instructions:
-Sew the Zippy Top crop top version and add arm bands (tutorial here) but do not sew the side seam or hem.
-Add skirt pieces! Measure the bottom of your crop top and multiply by 1.5. Measure from your waist to your knee (or wherever you want the dress to hit). Add seam allowance and hem to the number and that will be your length!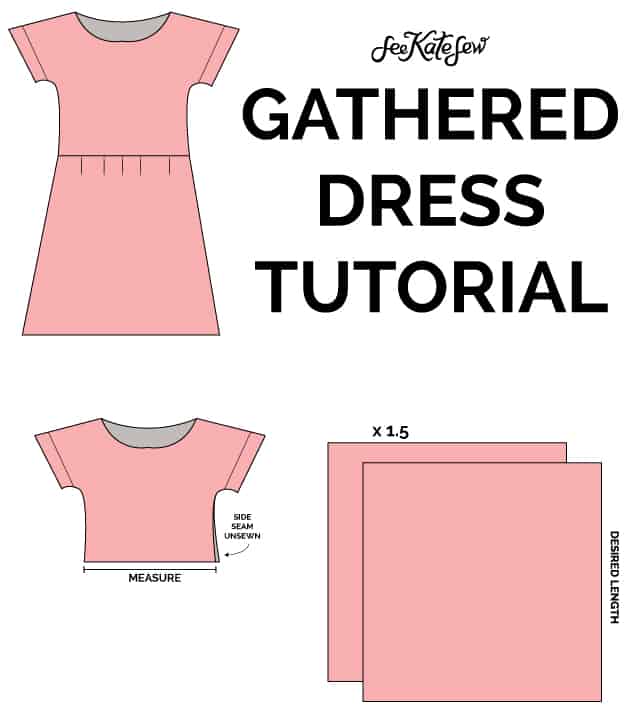 Cut two skirt pieces from those measurements. Baste along the top by sewing 2 lines of stitching at the longest stitch length. Sew 1/4″ from the top and 1/2″ from the top.
Pull the baste threads and gather the fabric until it matches the bottom of the top hem. Pin to the top hem with right sides together and sew.
Fold the dress over with right sides together and sew the side seams.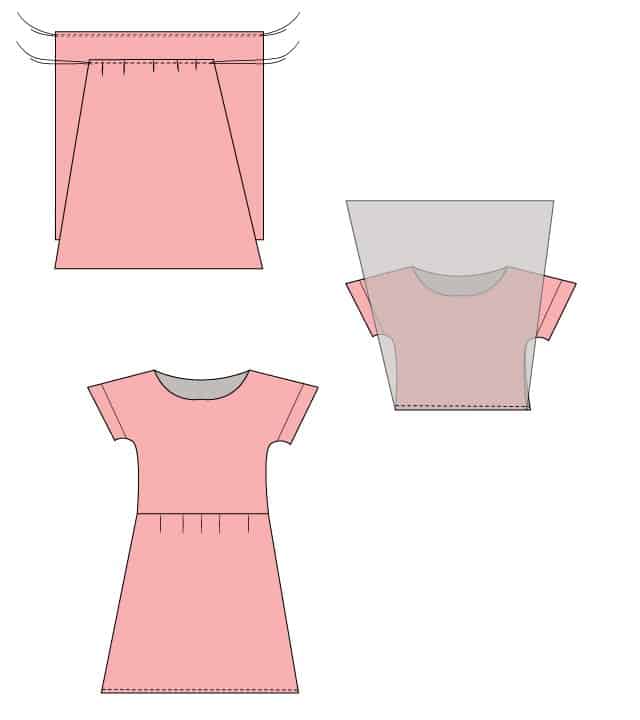 Hem your dress and you're done!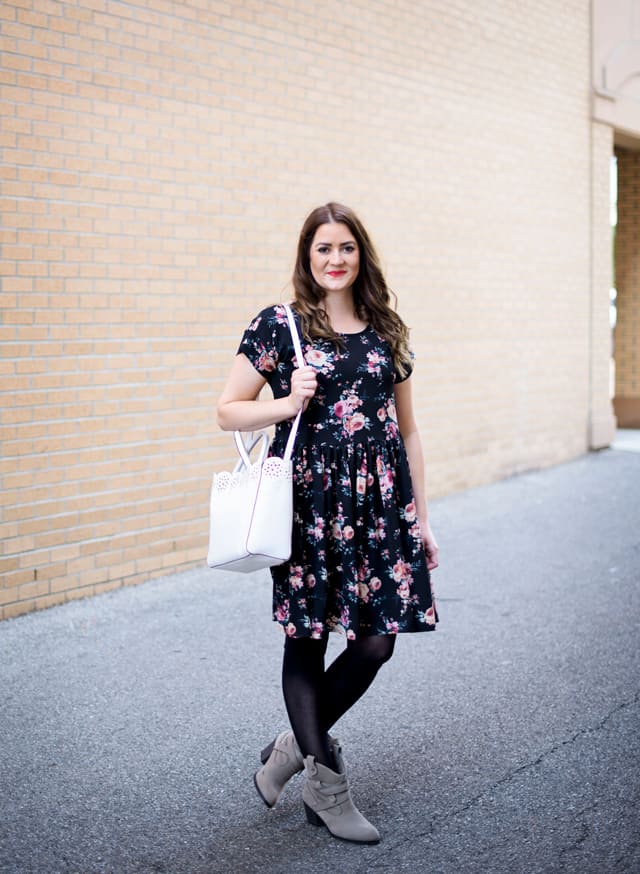 More Zippy Hacks: