I'm thrilled to be on the Gleeful Fabrics Tour today with Sew Caroline's new fabric line for Art Gallery! Gleeful is such a bright and fun collection, it was kinda hard to choose one print. I sorta wish I got the squigglys! But no, this fabric is really gorgeous and we all know my heart belongs to florals. I originally thought I'd make myself something with this fabric, but when I got it I just knew it would be a dress for my girl. You know when some fabric is just telling you what to make with it? MAKE ME A BABY DRESS, is what it said!
So, anyways, I did little hack with the Little Zippy pattern to make it. I used a 4X ratio for the skirt, which felt kinda crazy for me. Since I design for women first, I sometimes forget that girl clothing can be outrageous and frilly. I think the result is really fun. And I've said this before, but Art Gallery fabric has a great hand and just feels great for apparel. It's heavy enough to give this dress the look I wanted but lightweight enough for comfort and movement. I sorta want a skirt out of it now!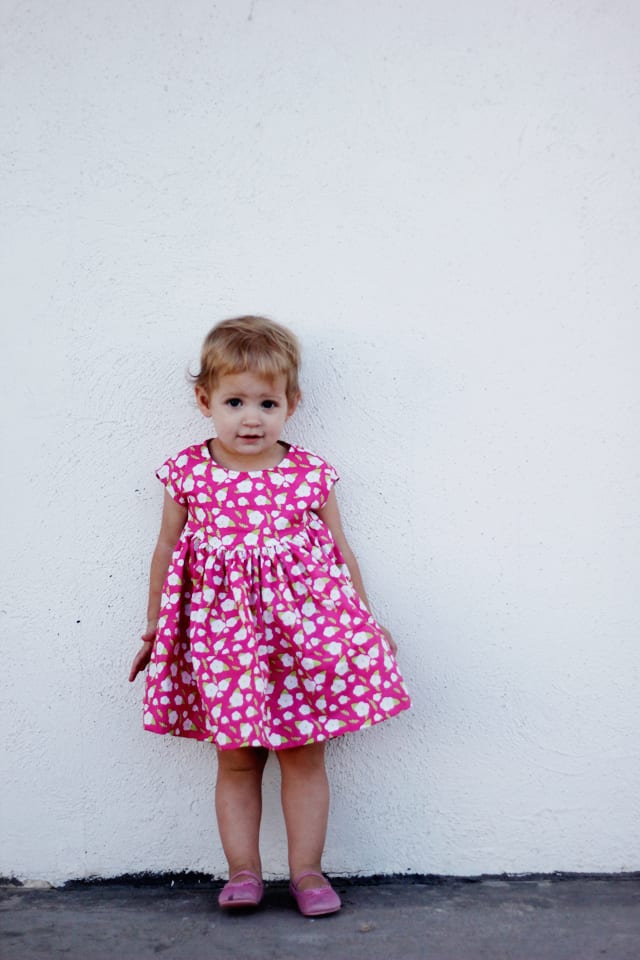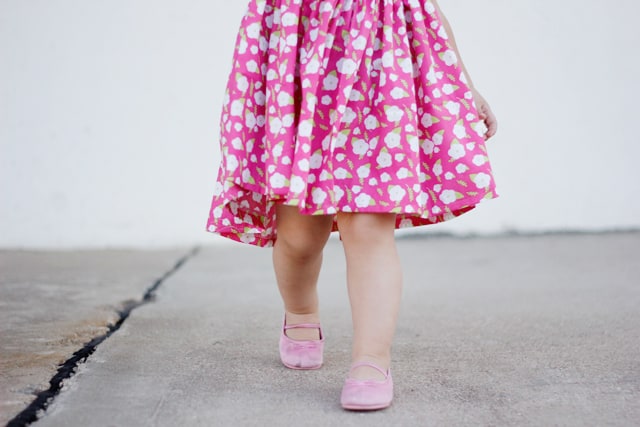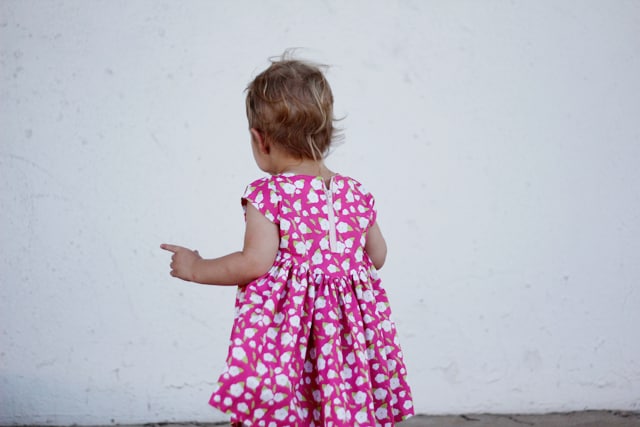 I curved the bodice a little and used a straight skirt, so the edges of the skirt curve up just a little at the side seams. Pretty simple to sew and I'm happy with the result!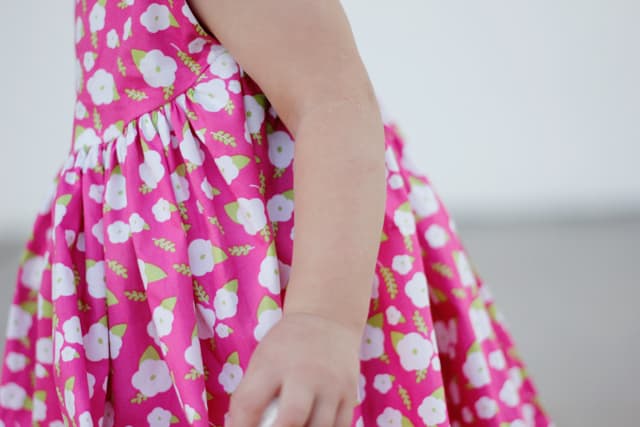 You can check out the whole Gleeful line at the Art Gallery site! There are some knits and voile, too! Woo!