Pattern Anthology strikes again! We're so excited to release our back-to-school collection for kids: MAKE [BELIEVE]! This collection includes four unreleased patterns: a knit tee, a jacket, a hoodie and a button-up shirt! We wanted this collection to represent the wonder and imagination of childhood so we also created an ebook with fun activities and additional accessory patterns! And even more…you can also purchase the collection with our 4 best-selling pants patterns to complete the outfits! These patterns include sizes 18M to 8 and are great for girls AND boys!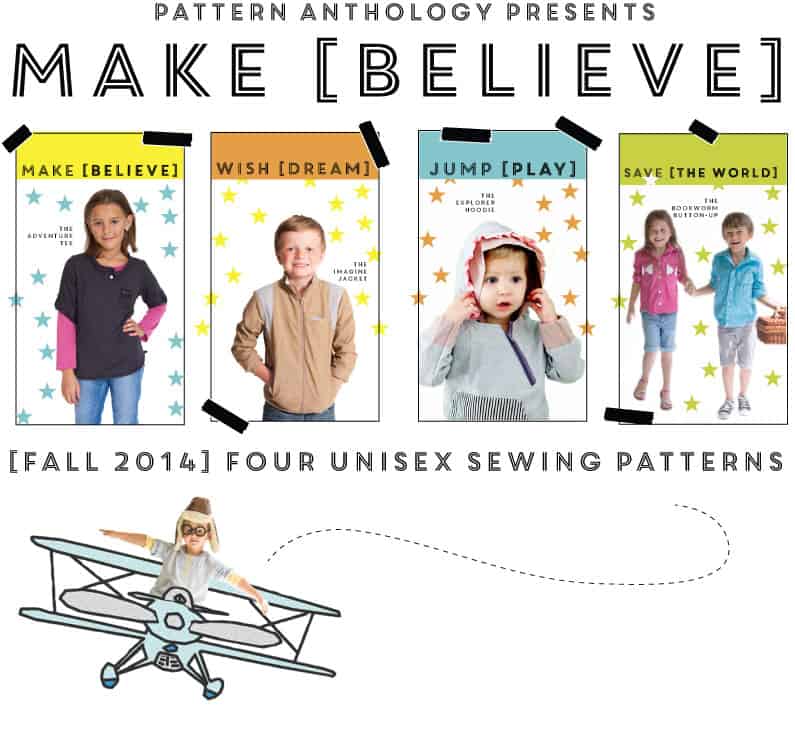 There are 3 ways to buy this package and 3 different prices! Buy all 4 brand-new patterns for just 19.95! Add the ebook for 24.95 and add 4 pants patterns for only 34.95 (best deal!)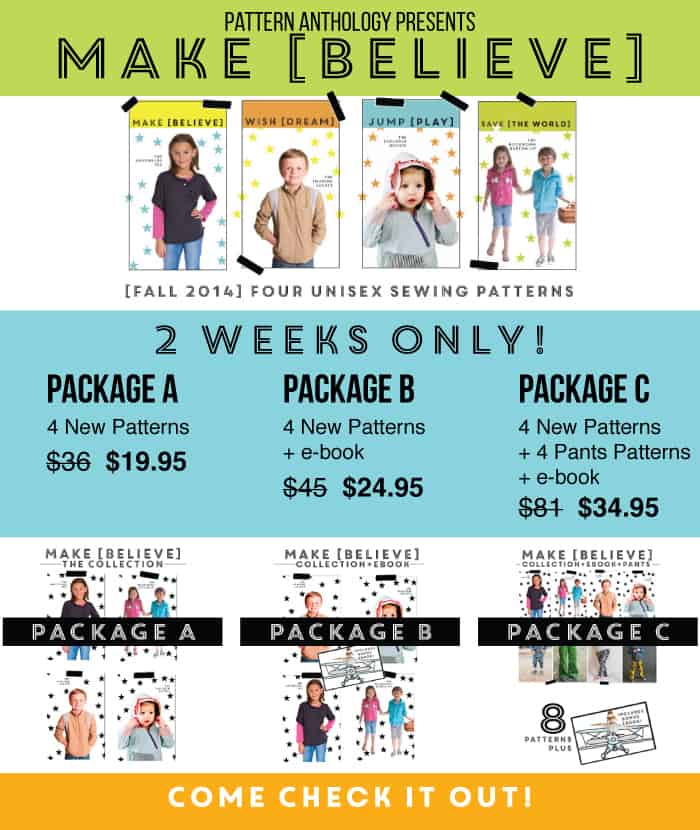 Here is a closer look at the four new top patterns!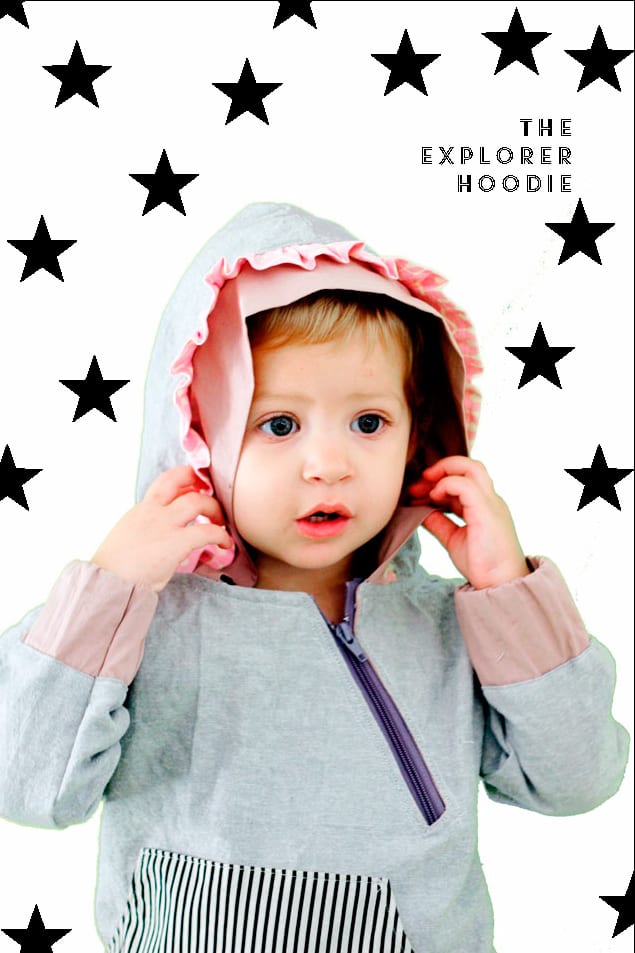 The Explorer Hoodie is my contribution, I'll tell you lots more about this one soon!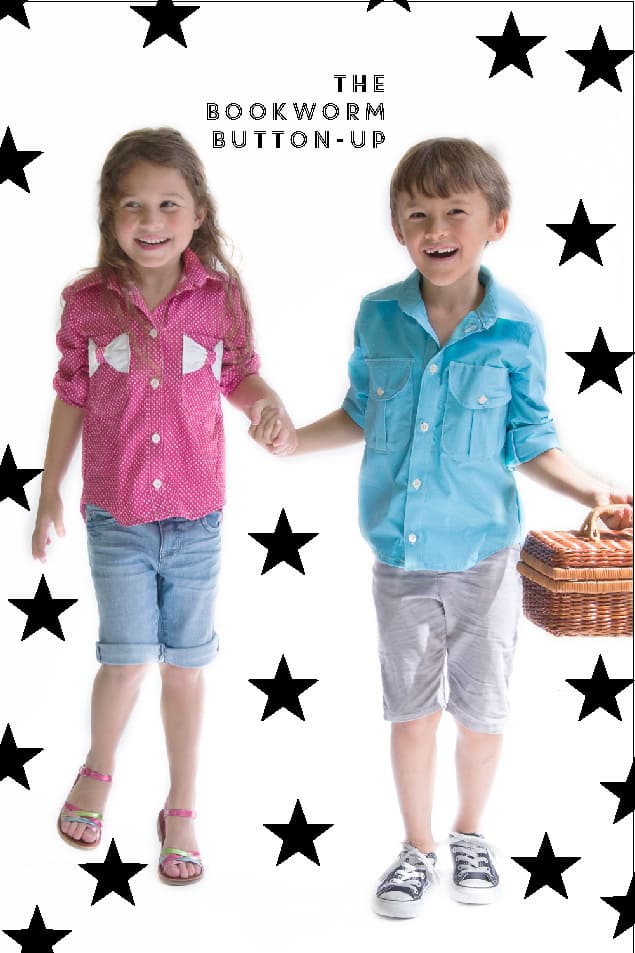 The Bookworm Button-Up has girl and boy versions!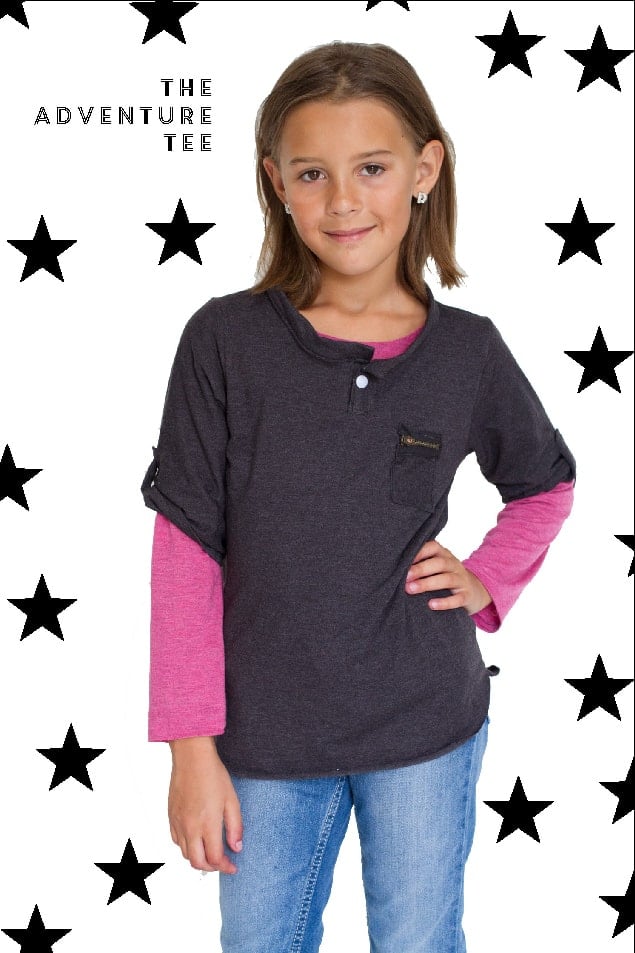 The Adventure Tee has so many adorable options!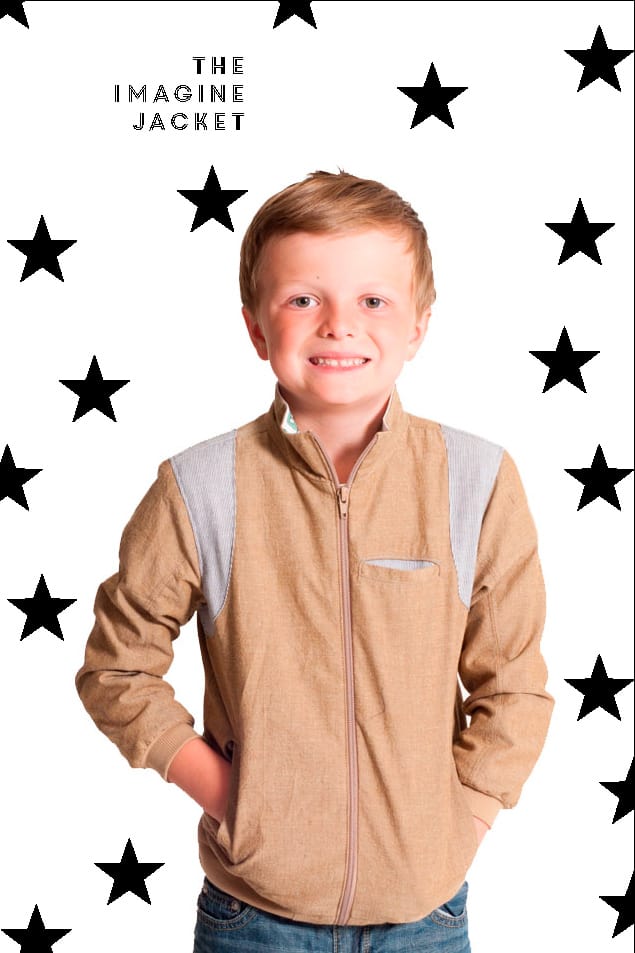 And the Imagine Jacket is super cool! I love the zipper!
Check out the lookbook:
Purchase HERE! This deal will only last for 2 weeks!