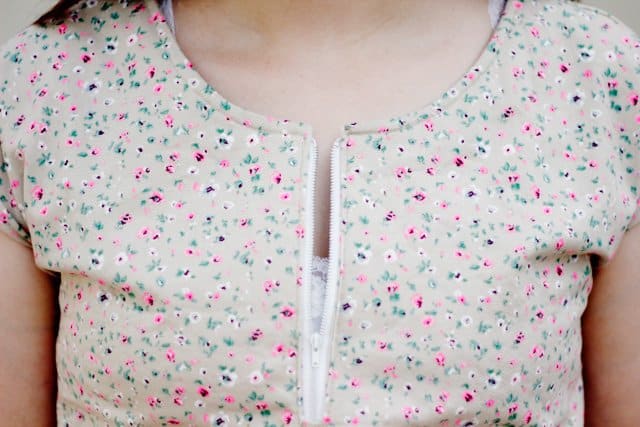 Happy Monday Friends! If you participated in ZIPPY TOP WEEKEND, you have a brand new top to wear today! If not, there is still time to sew up this seriously fast top for yourself! The sewalong goes until April 30. This week and next I'll be sharing inspiration and and easy hacks to customize your Zippy Top even more! I'll be featuring lots of fabrics from Miss Matatabi fabrics. You might not know this but I have a serious weakness for Japanese design. The colors, the patterns, the prints, everything is just so cute! So I'm excited to share some this week! Miss Matatabi has a lot of great lightweight fabrics that are perfect for the Zippy Top.
Today I'm sharing this front zippy top hack! I made it with this Japanese neon floral stretch twill. This fabric is a little thicker than the fabric I recommend for the Zippy Top. I just loved it too much to not make myself a top with. Isn't it pretty? Since it is a little bit sturdier, I switched the zipper feature to the front of the shirt, so I can wear the top over a tank and wear it unzipped a little. It's just a fun way to switch it up!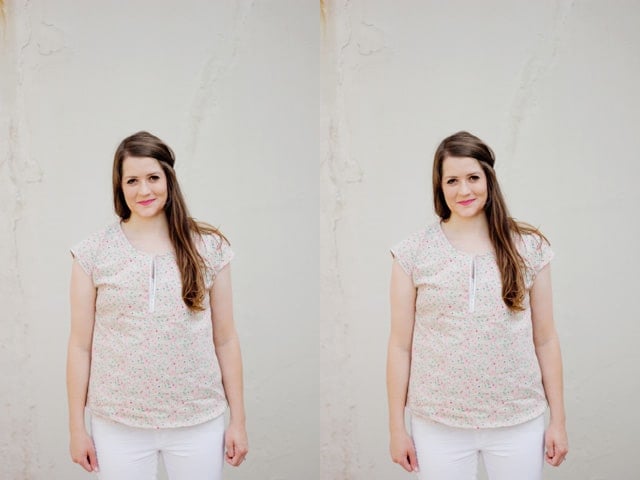 Thanks for helping me decide which color zipper to use, by the way! (I posted a few options on instagram.) I think the final tally winner was pink…but I went with white. I thought white would look really cute with white pants. I've never had white pants before, this is kinda monumental! How long do you think they will stay white?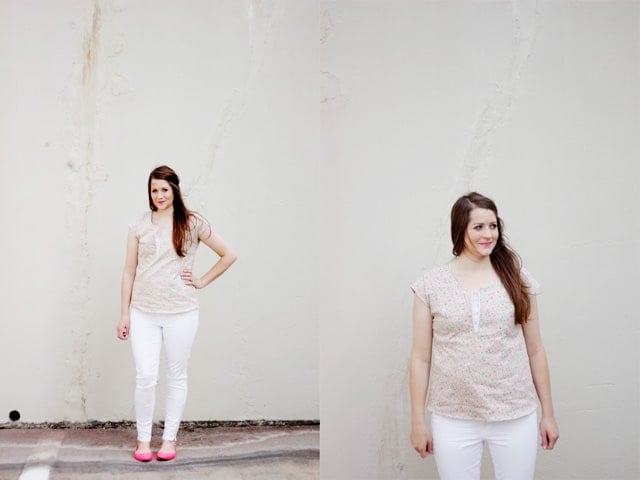 The tutorial for this hack is very simple, it's all in the patternwork. First, cut off the bottom portion of of the back facing, rounding off the facing. Then, take the portion you just cut off and tape it to the front facing. There will be a little extra at the top that you can clip off, but you just need the basic shape. Now the facing is all ready for your front zipper! Follow the rest of the instructions as written.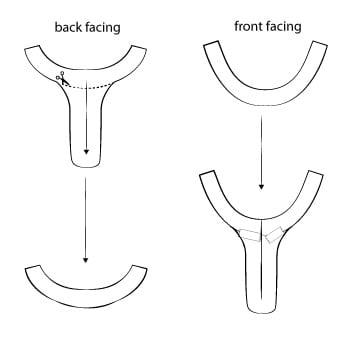 I'm loving my front zipper top! Having the zipper in the front really changes the whole thing.
The Zippy Top is still on sale for 15% off, use code ZIPPY.