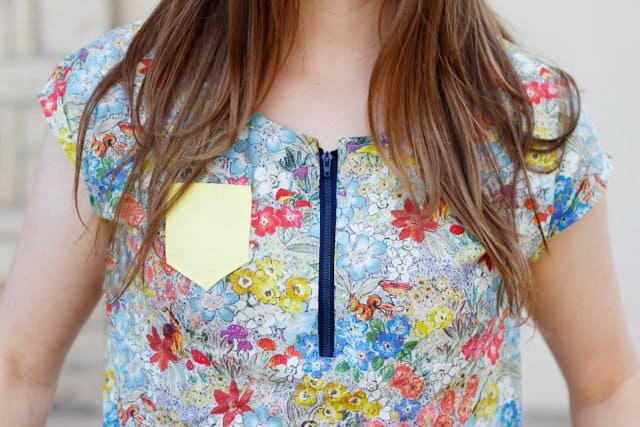 This is actually a double hack! I made a zippy top with a front zipper (see tutorial here) and then added a little tiny pocket to the side. I shared this fabric the other day on the Miss Matatabi fabric giveaway post (still time to enter, the giveaway ends 4/25!). I LOVE it. It's a cotton lawn called Japanese fabric forest. It has little tiny animals like squirrels and owls and bunnies hidden in a gorgeous floral print! The bright primary colors are a little out of my comfort zone, I'm trying to stretch myself with colors. I used a navy zipper and neon yellow pima cotton for the pocket.
Adding a tiny decorative pocket to anything is really easy! I included a printable pocket pattern if you want one just like mine.
decorative pocket tutorial
–free pocket pattern
-scrap of fabric
-iron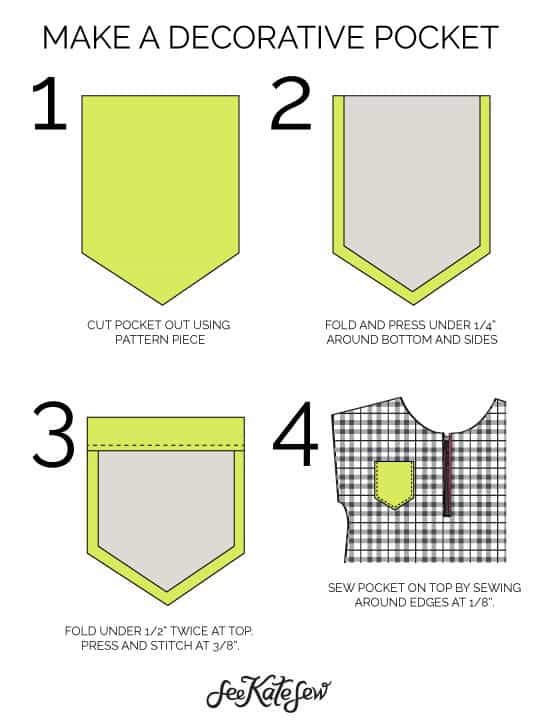 That's it! Super easy, right!