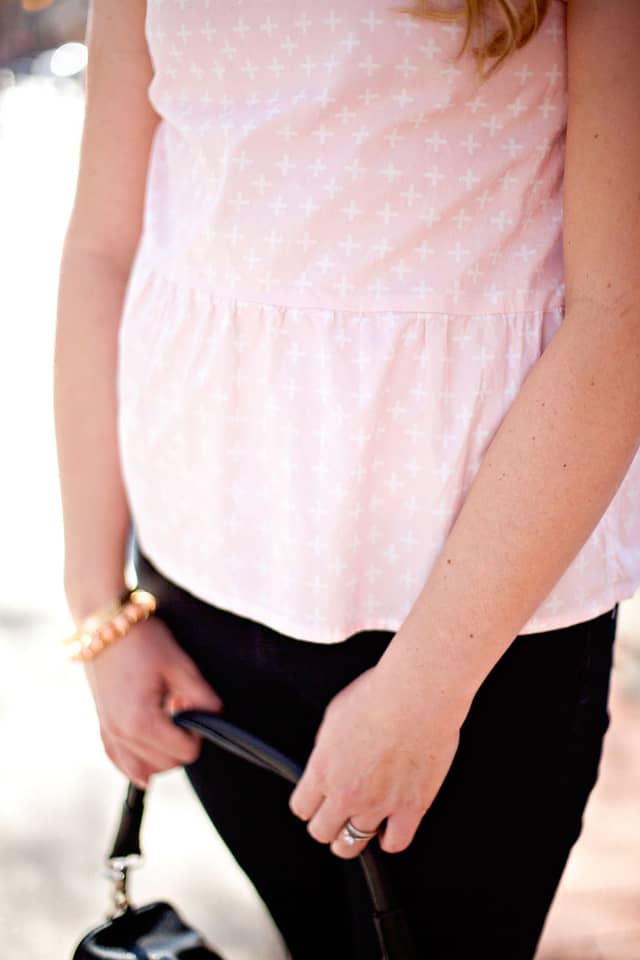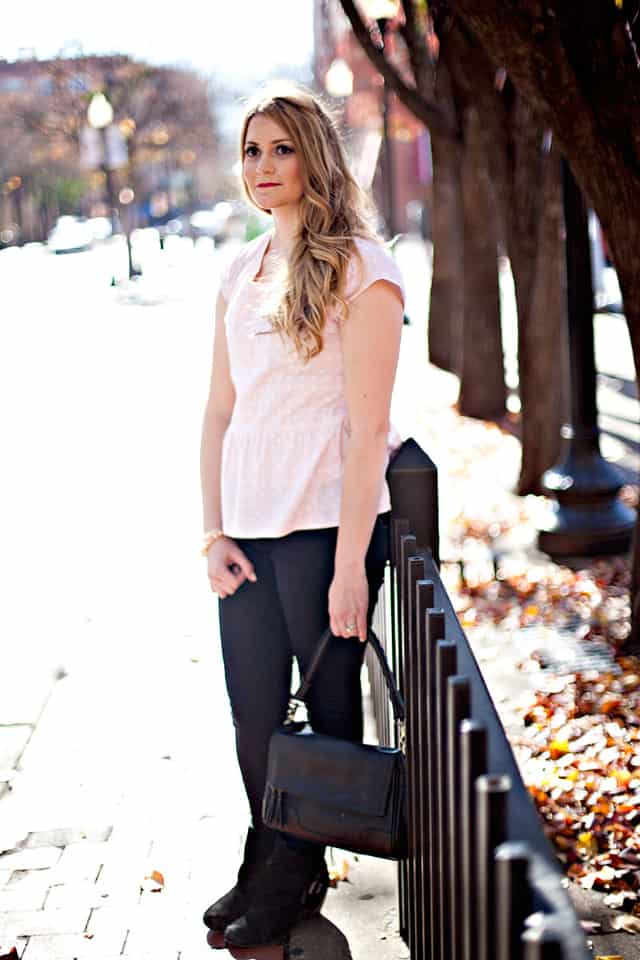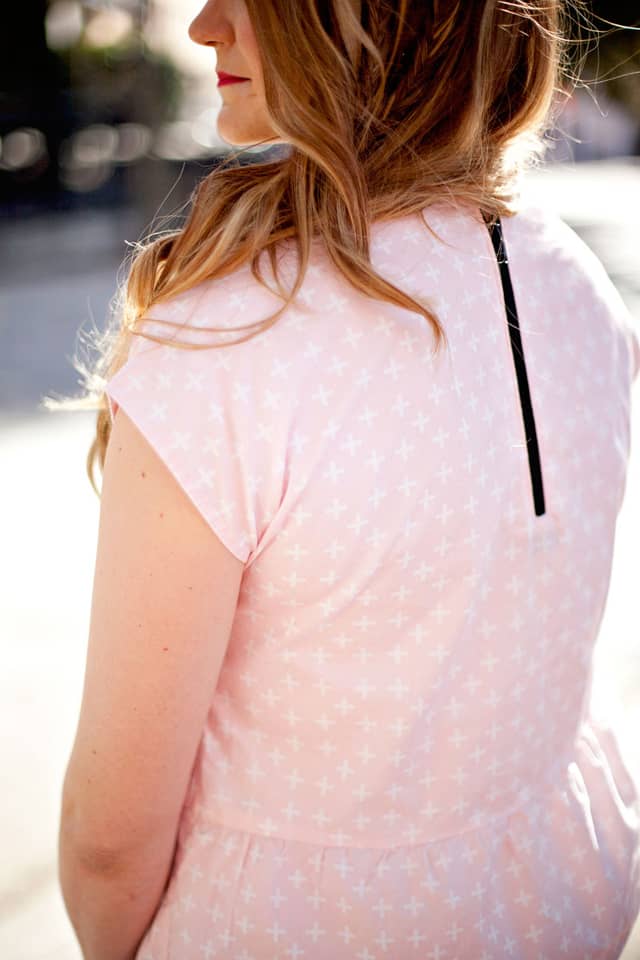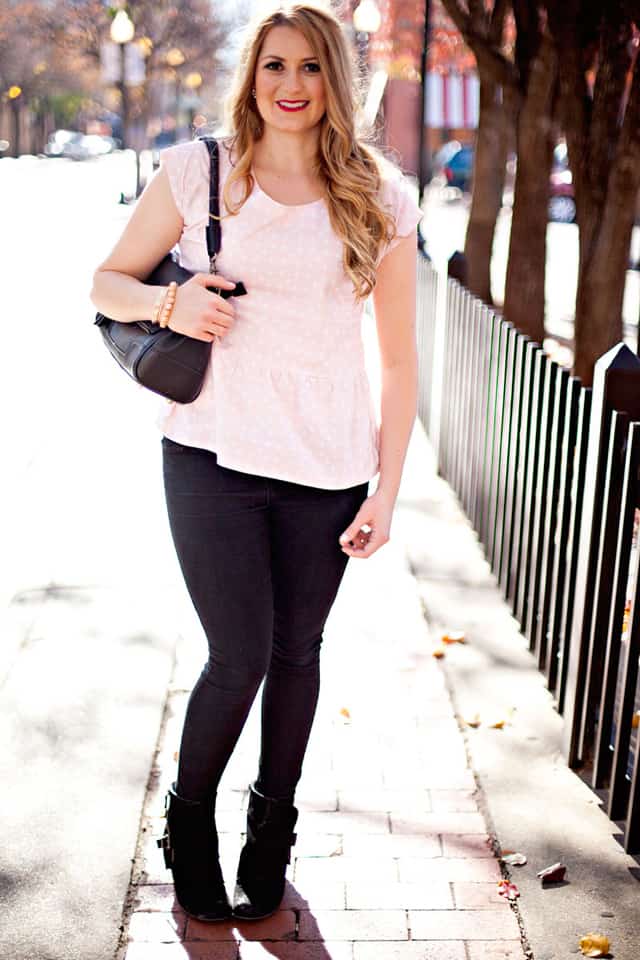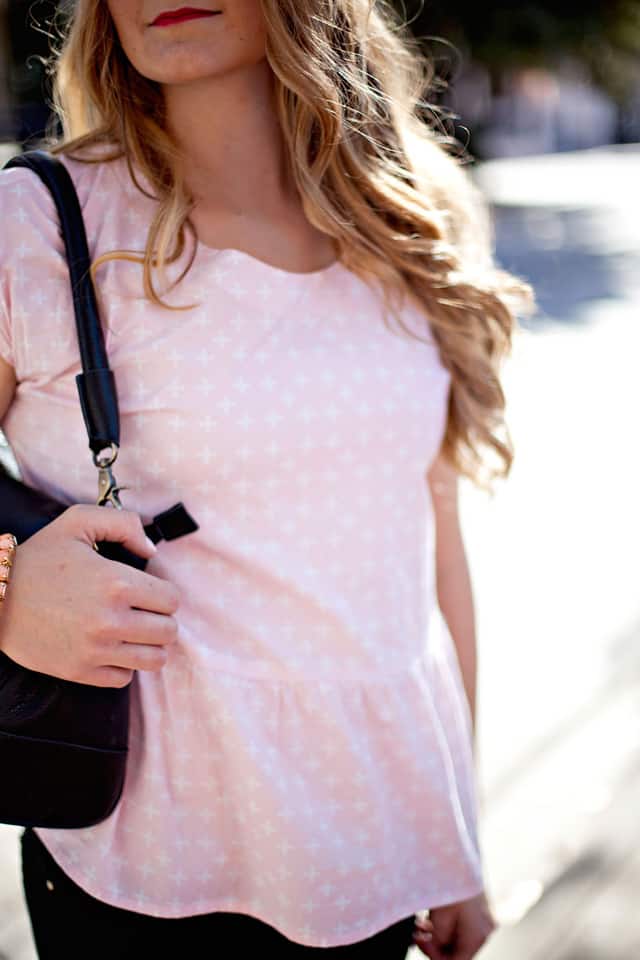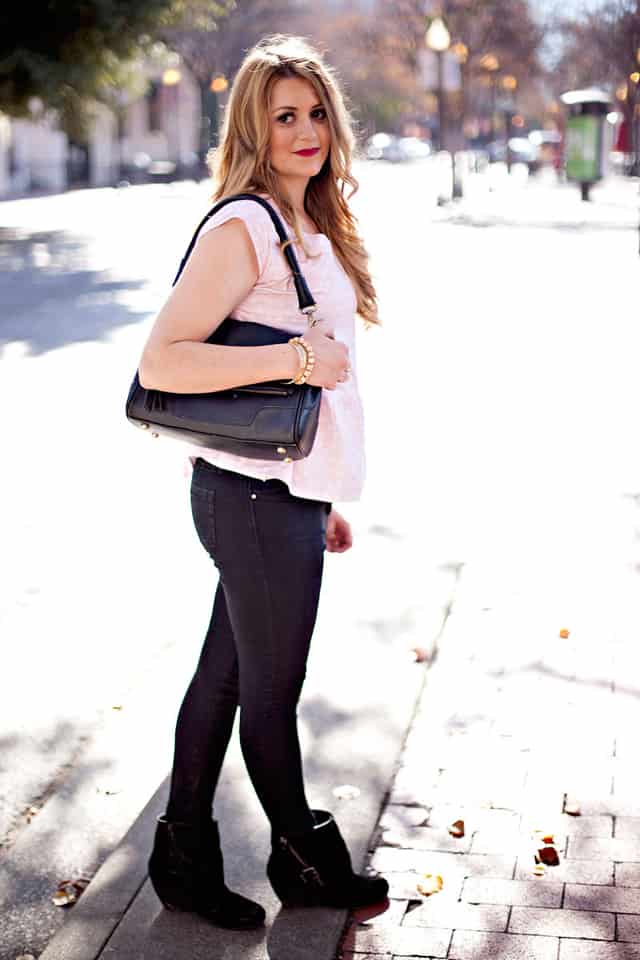 Zenelope or Pippy, I guess it could be either! This is top is a fusion of two of my favorite patterns: The Penelope Top and the Zippy Top! I used the Zippy Top crop top length then added the peplum piece from the Penelope Pattern to create a zippy peplum! I think it is a pretty fun twist on two simple patterns. I've sewn up so many Penelopes and Zippys that this came together really quickly. (Both patterns come in sizes XXS to XXXL now! Woo! They are in my big cartel shop)
I'm excited about the fabric, too! It's a little design I created and printed on Spoonflower cotton.  It's the same fabric from this leather smashed fabric pouch tutorial. I made it in about 8 colorways and have more projects coming up with a few of them.
The tutorial for this is really simple! So here we go:
Pattern Fusion – Zenelope
Materials//
–The Penelope Peplum Pattern
–The Zippy Top Pattern
-1.5 yards of fabric
-one 7″ zipper
Get your pattern pieces ready. You'll need the crop top version of the Zippy Top and just the skirt pieces of the Penelope Peplum. Scroll down for the 3-step tutorial!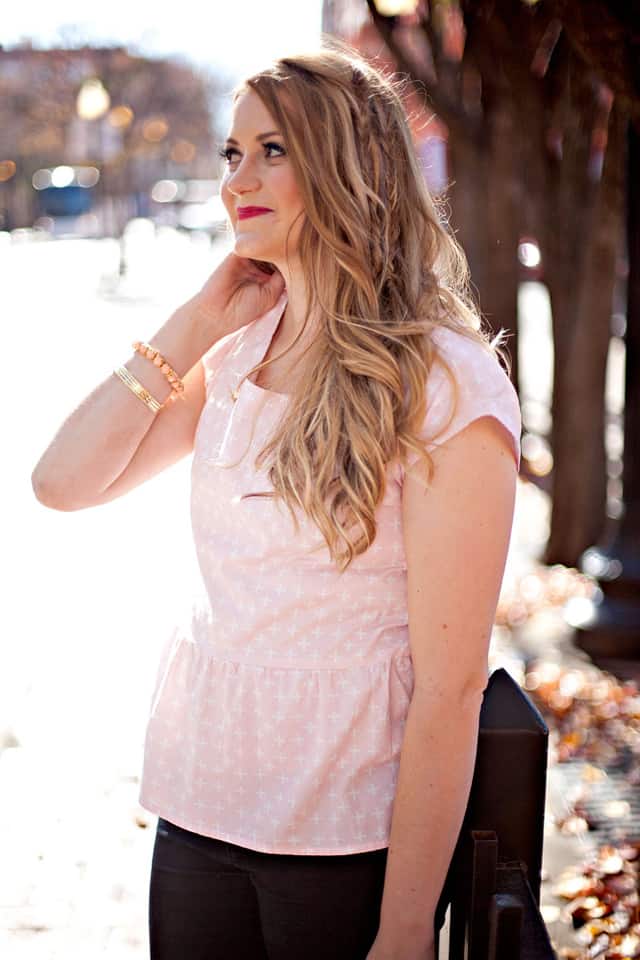 Photos copyright Megan Weaver