I wanted to properly introduce my new pattern, the GWEN, with all of the versions that I sewed for myself. This pattern is available in the Unbiased Collection bundle which is on sale until tomorrow.
First, I made a white textured dress with pleather accents! Pleather at the shoulders, placket and sleeves! I used the cap sleeve, which works with the pleather, though you can see that it is a little tight. I wouldn't try pleather sleeves with the longer sleeve options, though!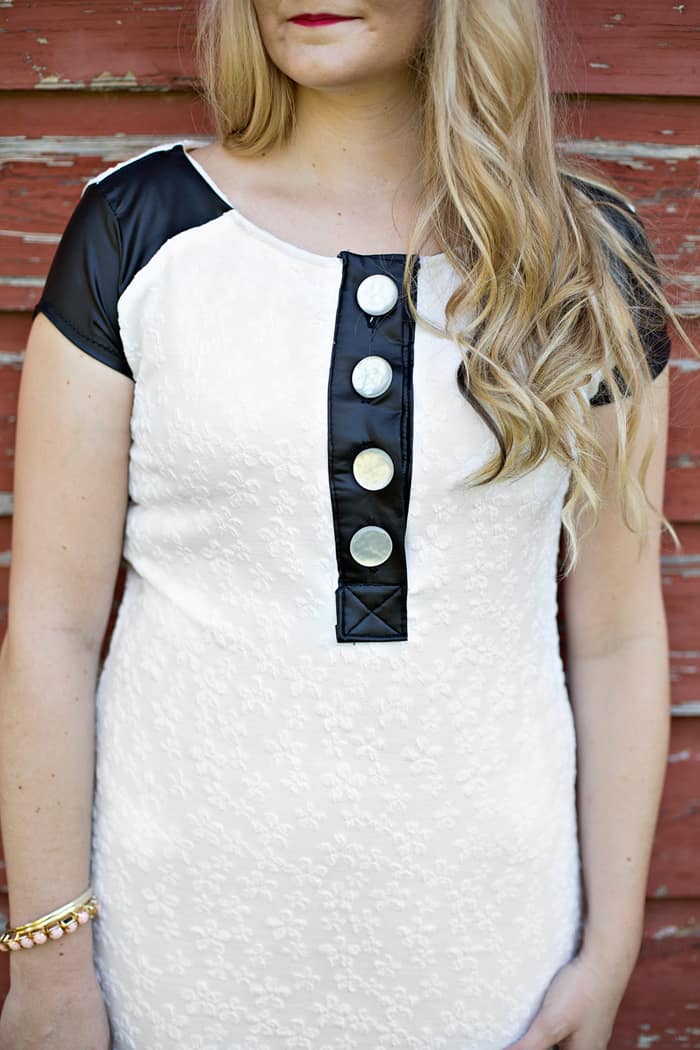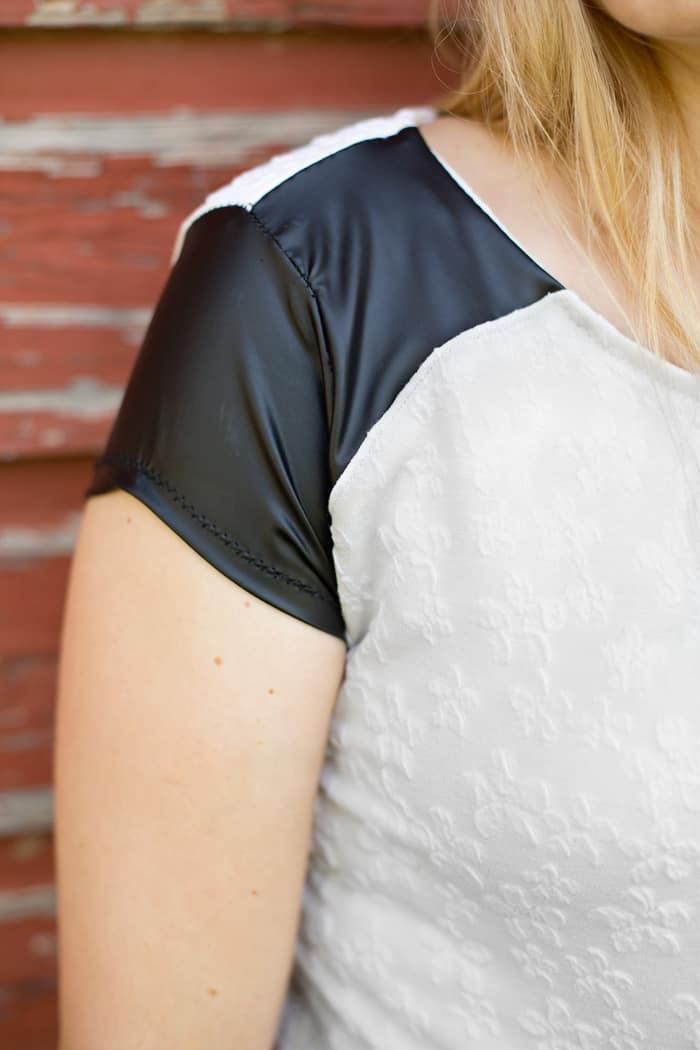 I love the big white pearly buttons that I used!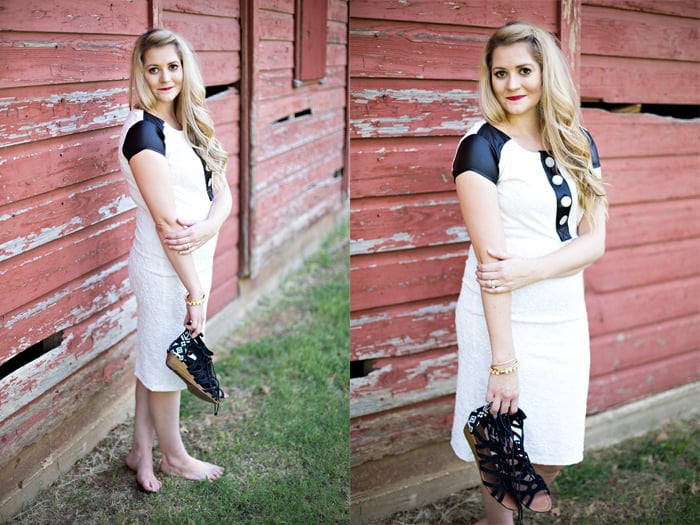 I added a bonus pencil skirt pattern at the end of the pattern! It's a REALLY fast sew, it might take you 20 or 30 minutes or less! High waisted, knee length and totally flattering!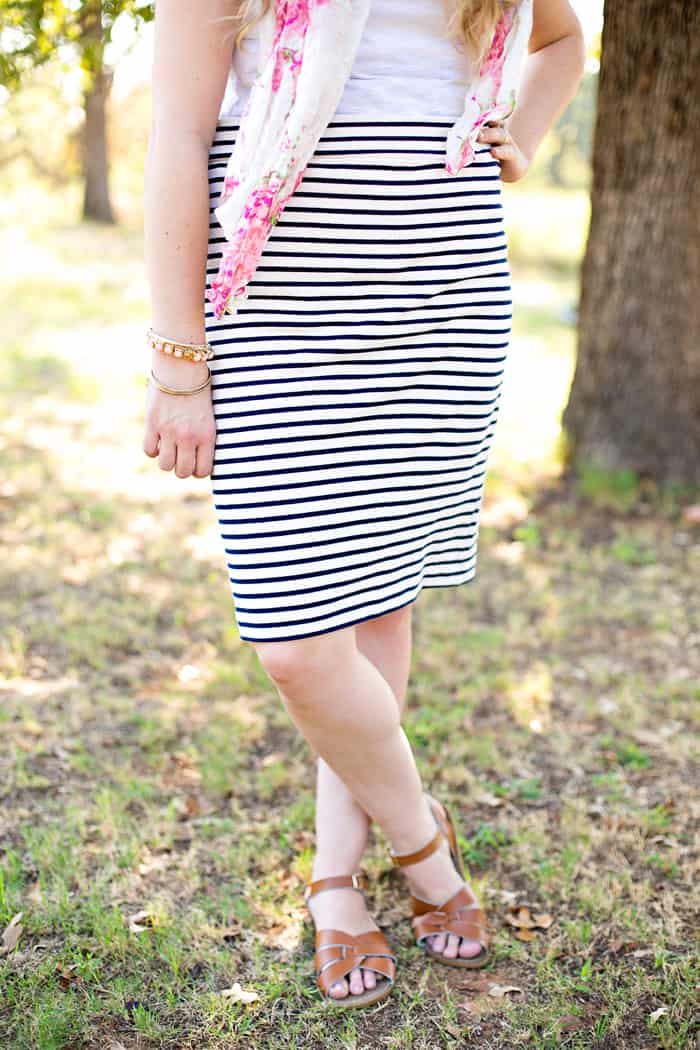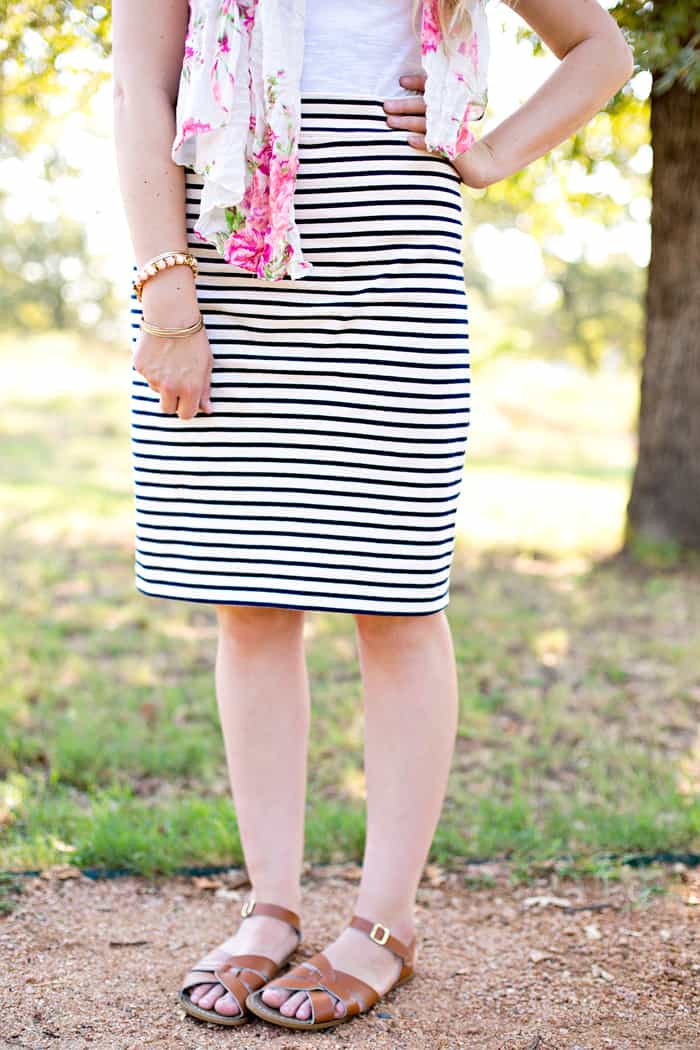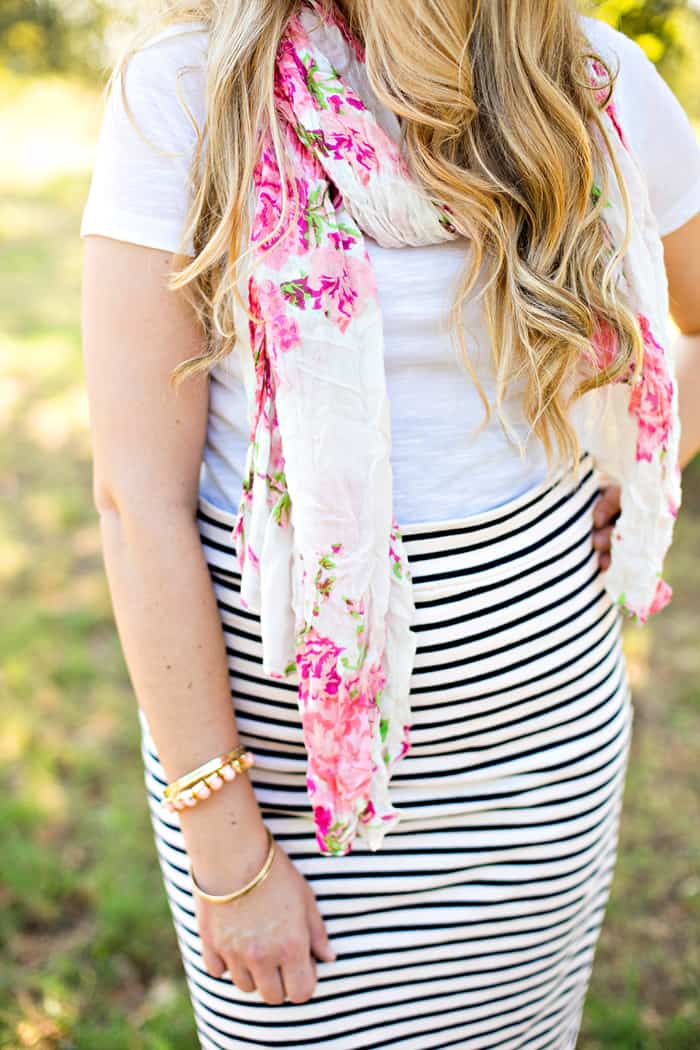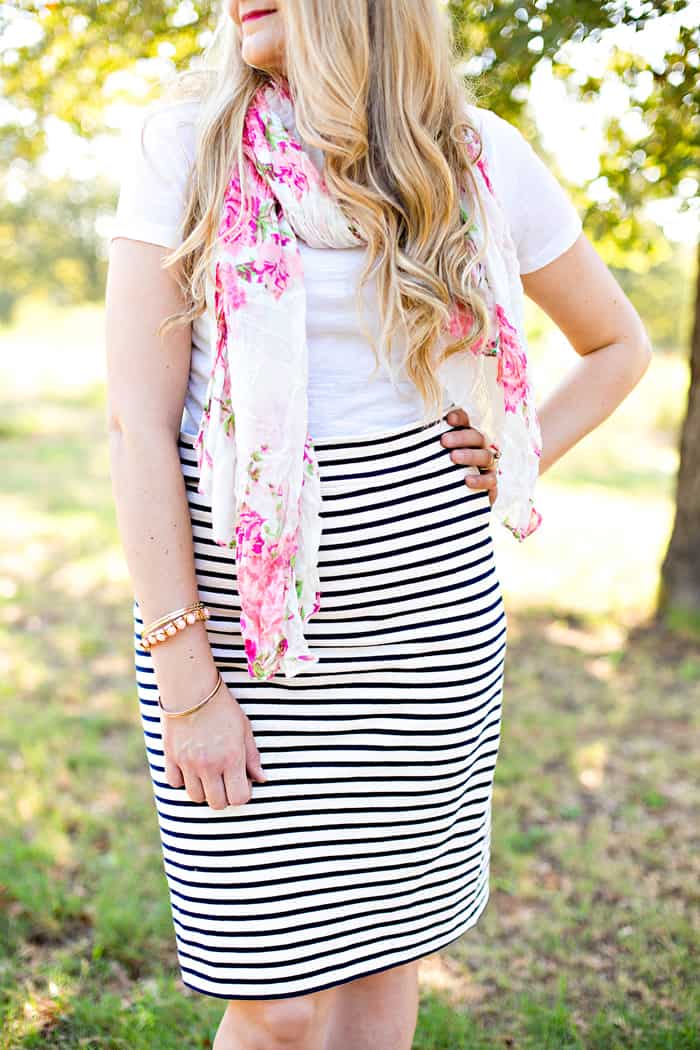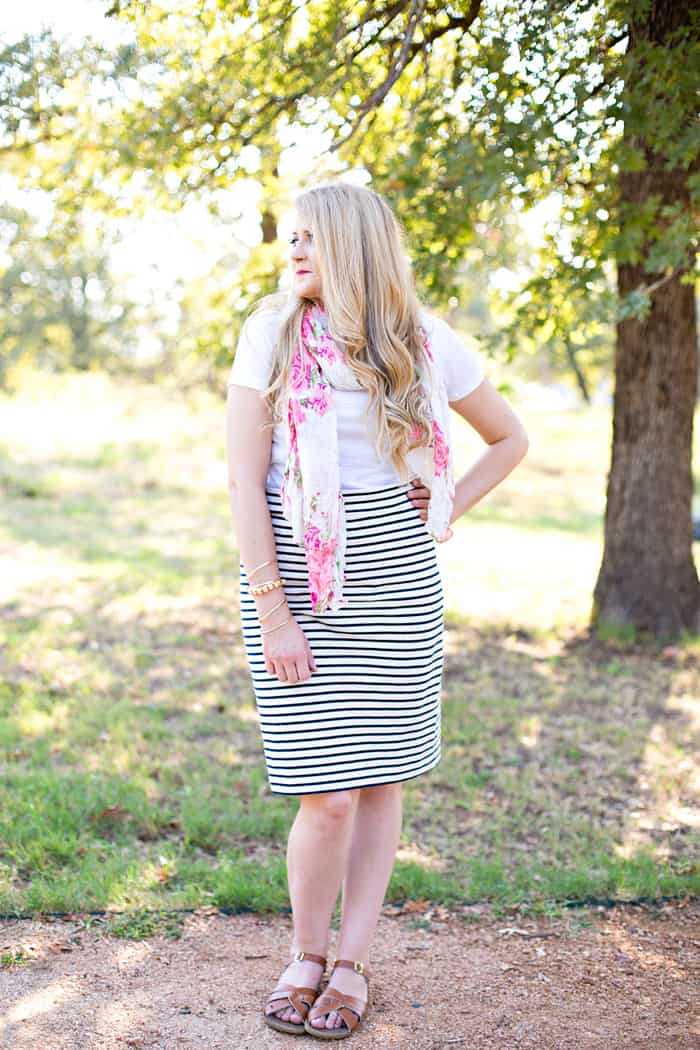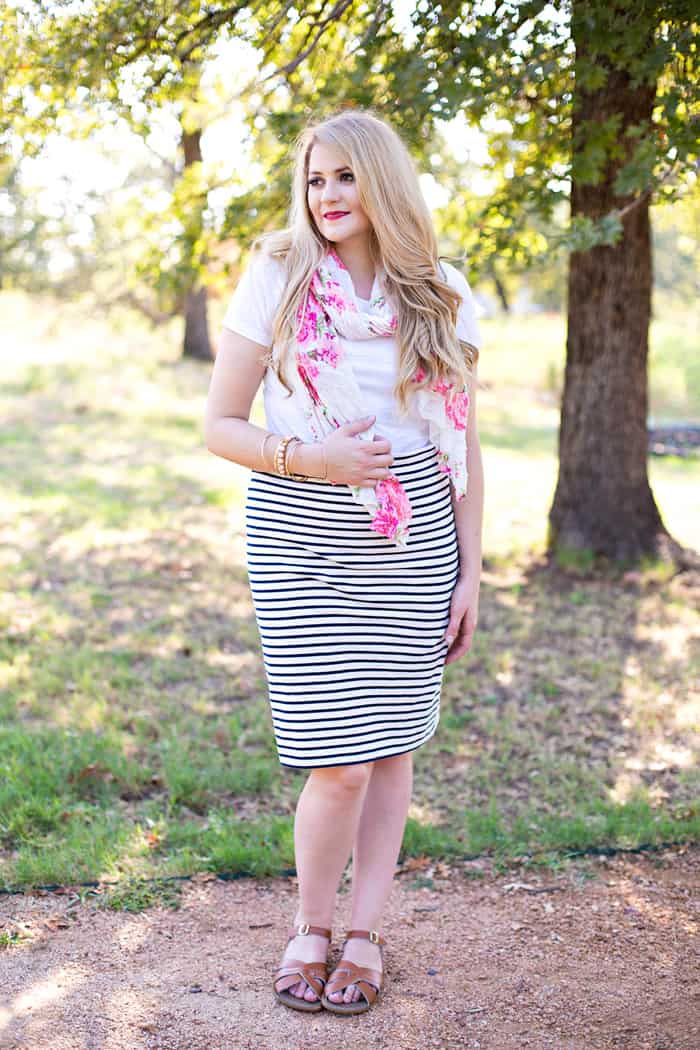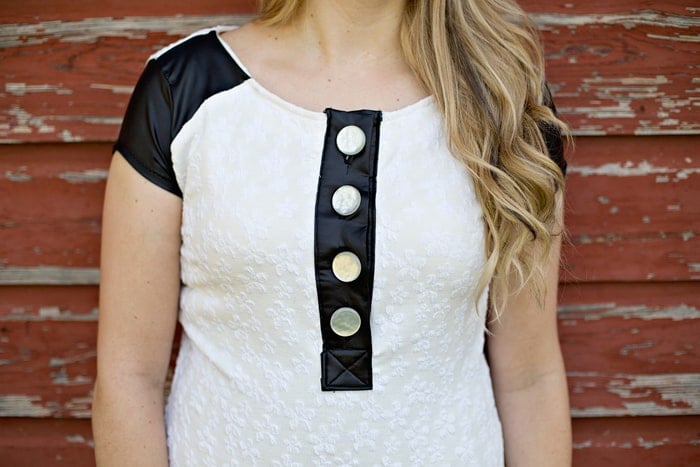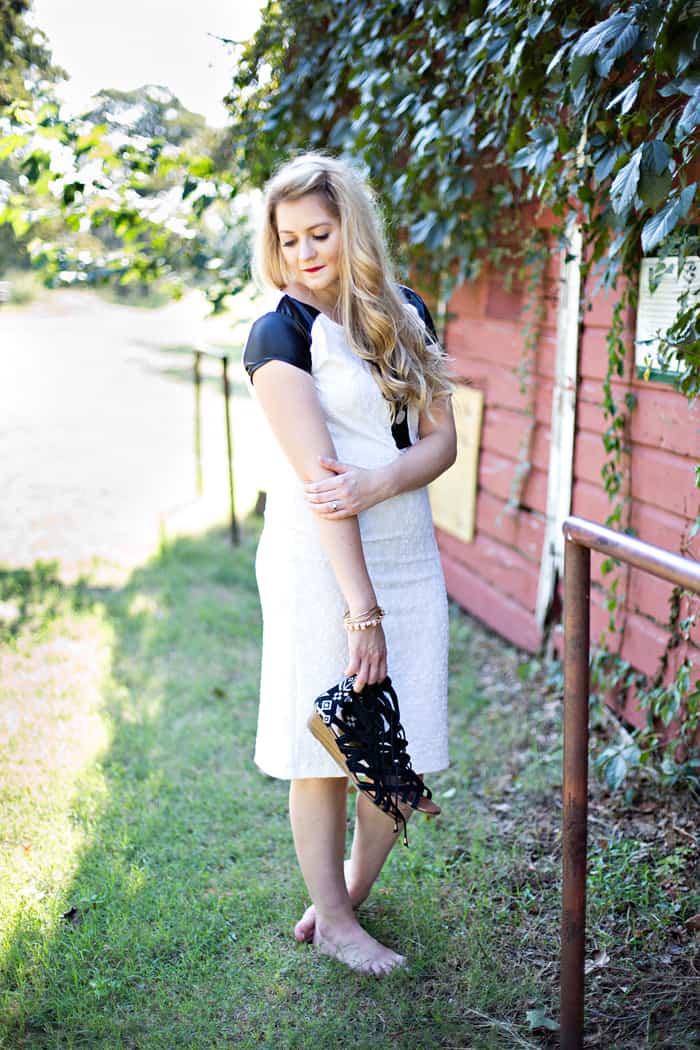 Yesterday I shared photos of my Gwen top made of bound fabric. This is a simple fitted tee that you can wear anywhere!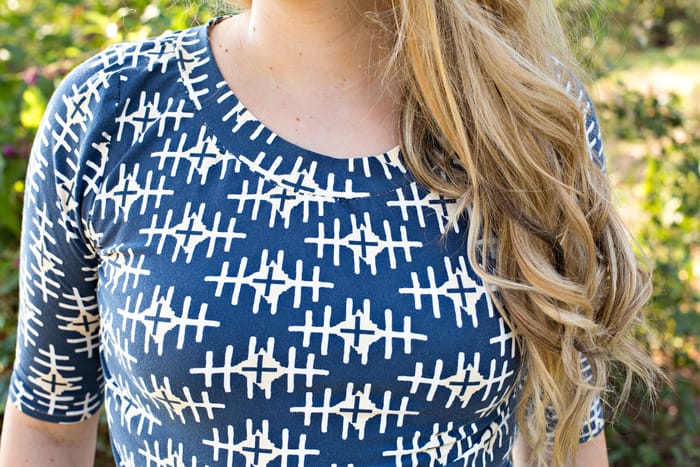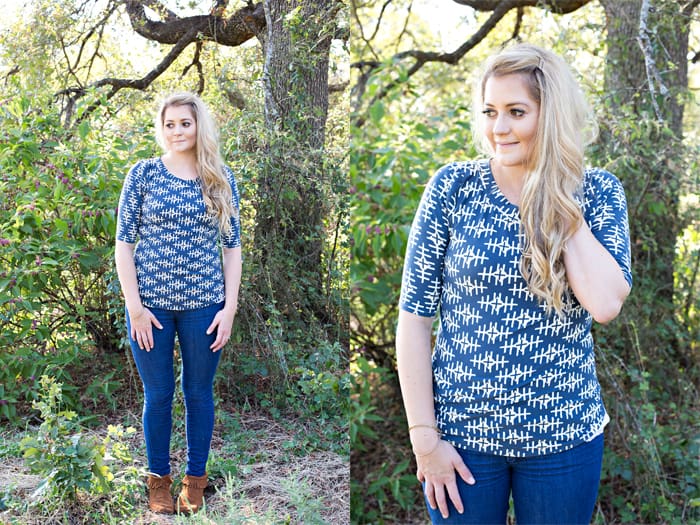 Here are some more ways you can mix and match the pattern options! Tomorrow is the LAST DAY to get the UNBIASED BUNDLE at sale price! The price goes up at that point.