I showed off this tunic at Project Run and Play last week, and I promised a tutorial, so here it is! I used my CAMEO to cut out the fabric flowers, which proved to be a huge time-saver. So first I'll show you how to make the tunic. Then I'll show you how to cut and attach the flowers.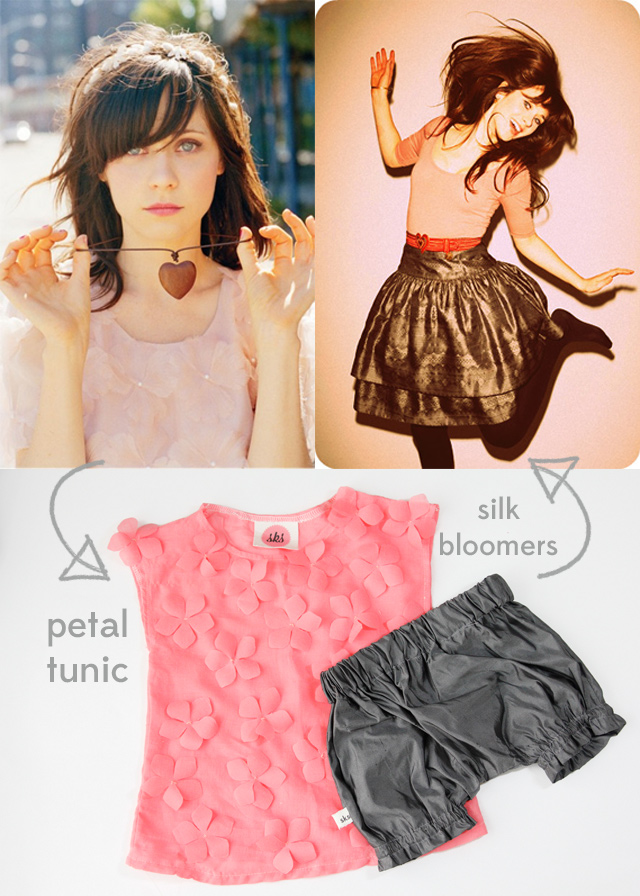 assemble the tunic:
Use a piece of clothing for the size you want to make the pattern piece. Trace the neckline, shoulder, armhole and side seam.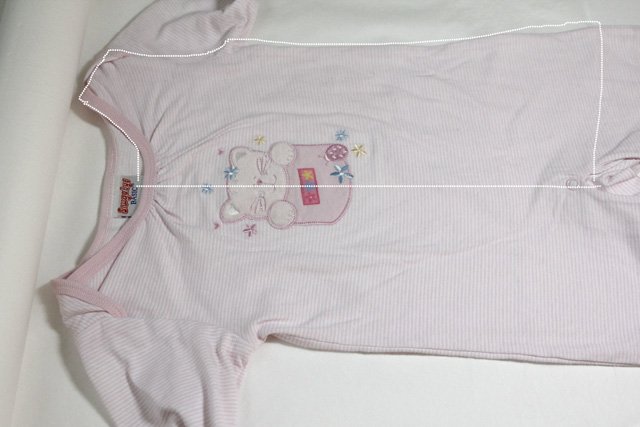 It will look a little like this: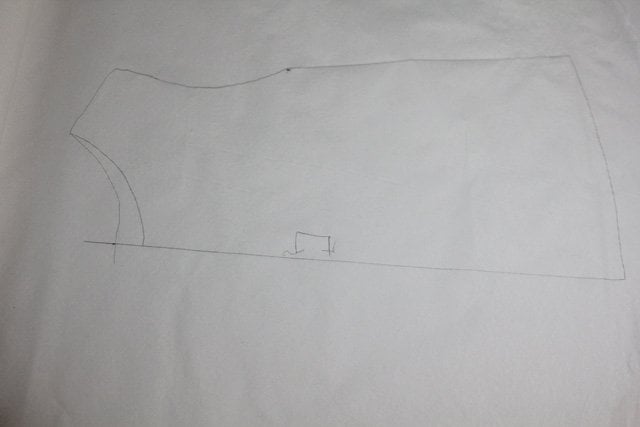 Draw a pseudo sleeve like this: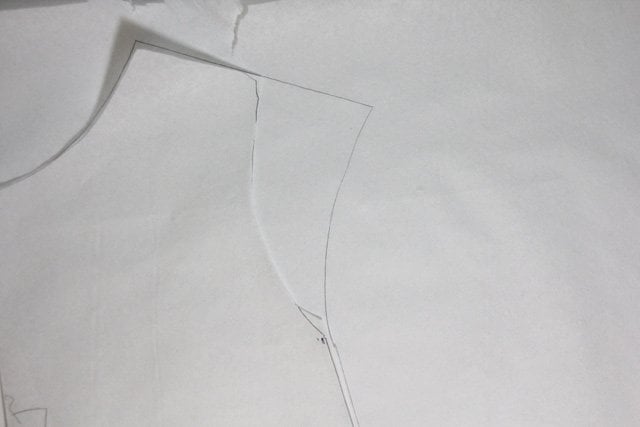 Then cut two on the fold. Make sure you raise the neckline for the back piece.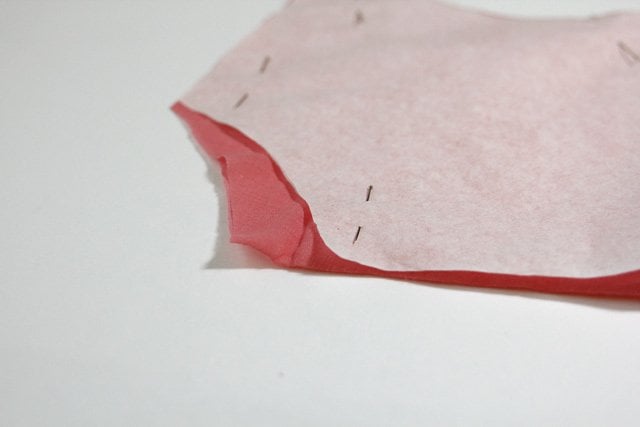 Finish the necklines by serging and turning over 1/4″. Pin and sew. Stick in a label if you want.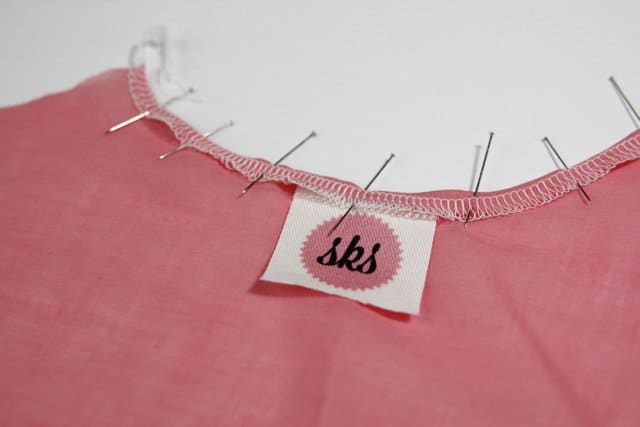 Then, serge the sides and sew them together up to the armhole point. Backstitch. Finish the armhole seams by pressing over and sewing in place. Then stitch the shoulder seams together.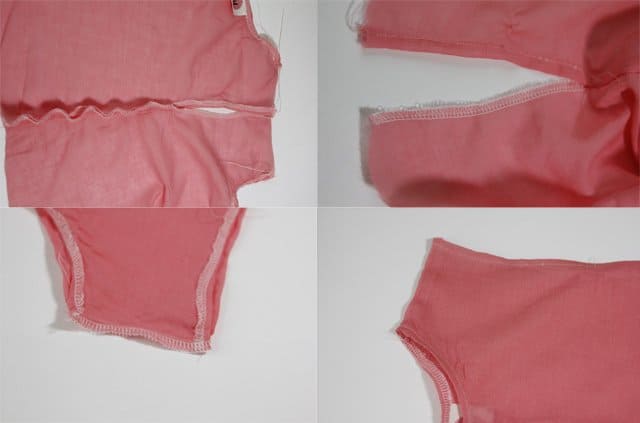 Hem the bottom and you're ready for flowers!
Attach the flower petals
*silhouette interfacing
*12″ by 12″ square of fabric
*Flower petal file

My silhouette software looked like this to make the flowers. I ended up making them a little smaller, squeezing 5 across and 5 down for a total of 25 flowers. I used about 24 on the tunic, I think. You'll need more or less depending on the size you're making, of course.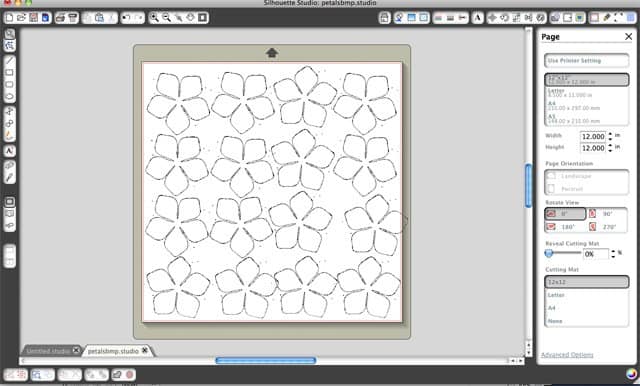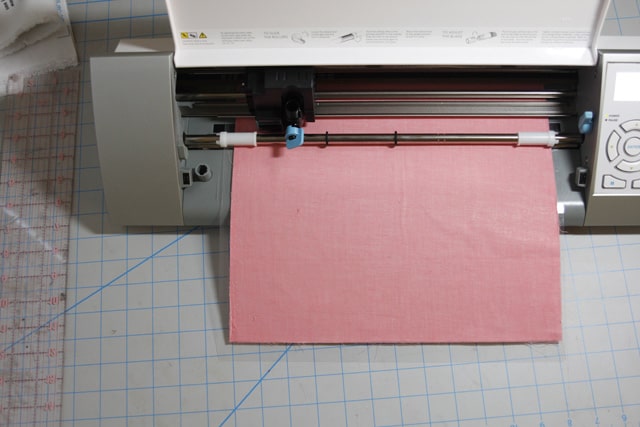 After they cut you'll have a whole bunch of crisp flowers: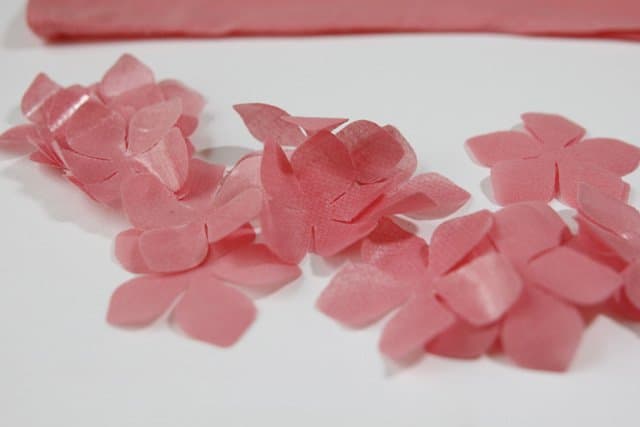 Arrange them on your tunic and stitch them each on a with a single X.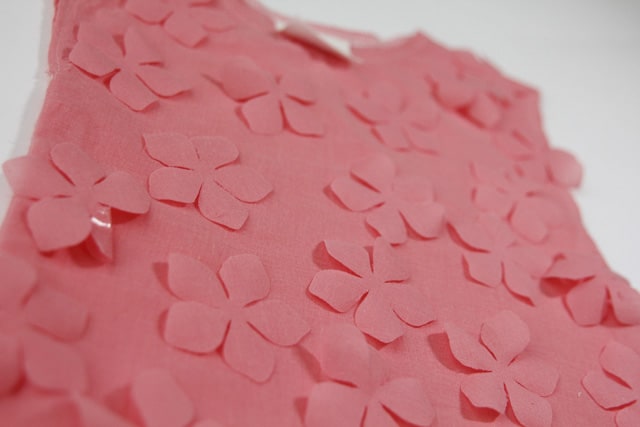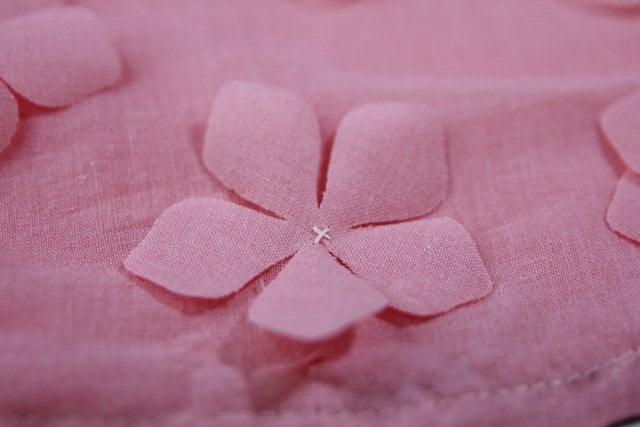 And you're done!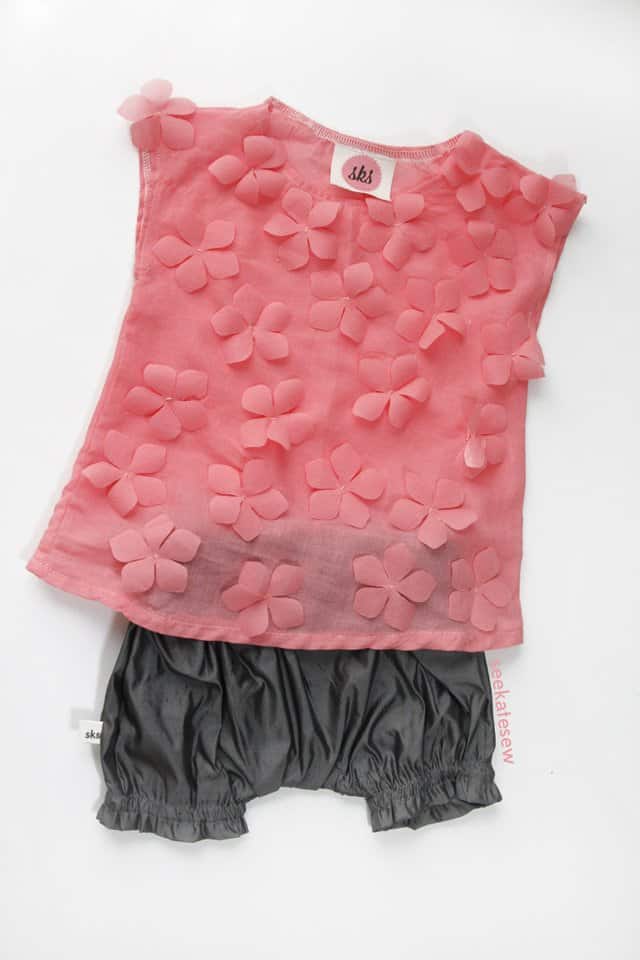 Silk Bloomer tutorial coming soon!