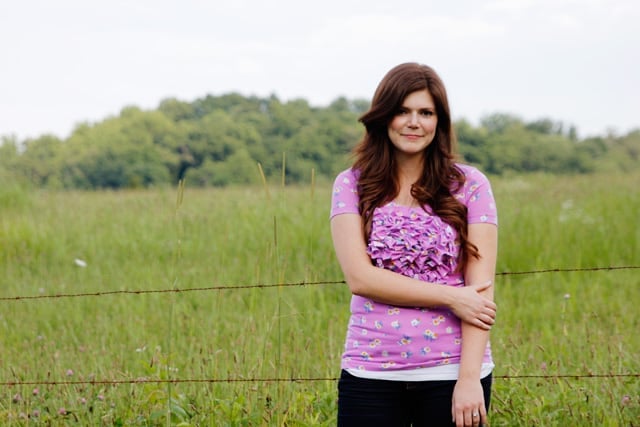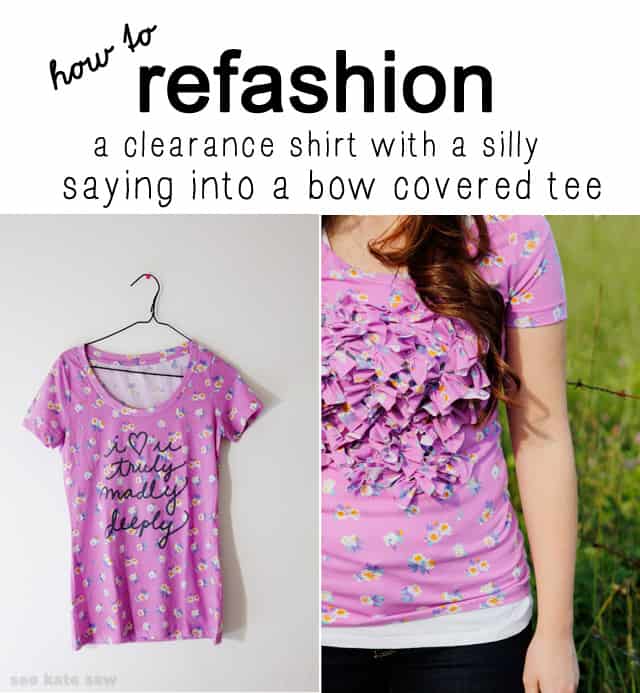 These floral shirts caught my eye on the Target clearance rack! I thought the floral print and colors were so pretty! Then I shifted the hangers over so I could get a better view and of course, the front was covered with some silly saying inspired by Savage Garden I am guessing! I love Savage Garden as much as the next 90s teeny bopper…but I don't really want to wear a shirt that says "I <3 u truly madly deeply". Not now anyways, I think the 5th grade me would have been ALL OVER this shirt.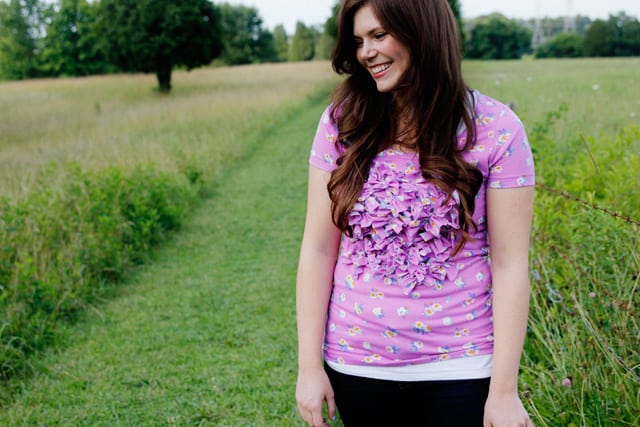 But I just couldn't leave these floral beauties on that rack. So I bought 2, 1 to wear and 1 for fabric. I actually made this one for a friend. I bought one in her size and then the biggest one I could find to make the little bows with. The XXL is the same price but you get more fabric. (We all need more fabric!)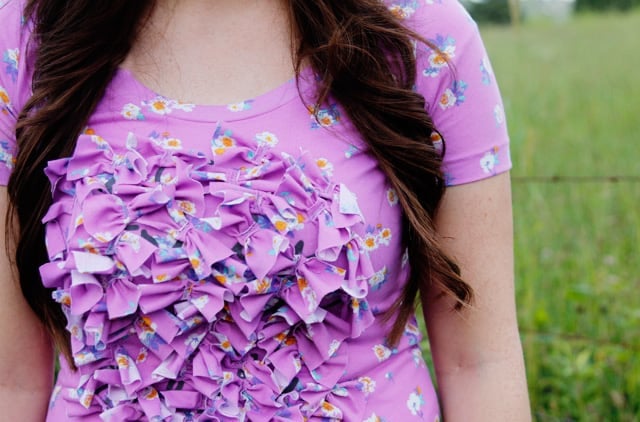 I covered all the words with cute little bows that resemble ruffles. This project could really work for any shirt with a silly saying on it! Here's how to do this simple t shirt refashion!
First, buy two shirts and prewash them: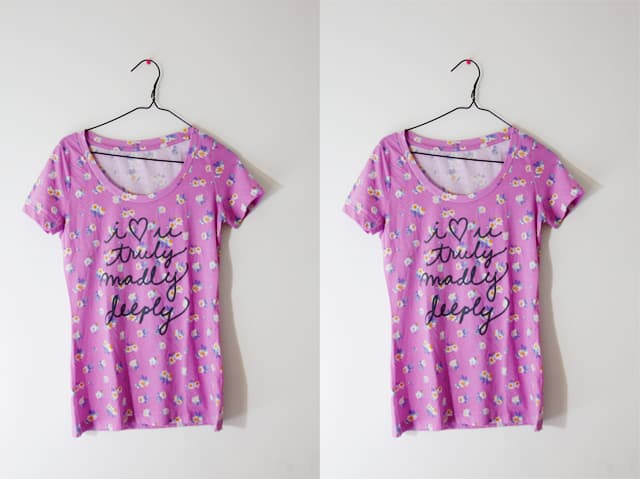 (optional step: Pump up the SG on YouTube while you work!)
Now cut up your extra shirt into little 2″ by 3″ rectangles. You will also need strips of fabric 1/2″ wide. I used about 40 little bows, so cut lots of rectangles. In the middle of each rectangle, run a baste stitch and pull it to gather the middle. Then wrap your strip around the bow. Pinch it in the back.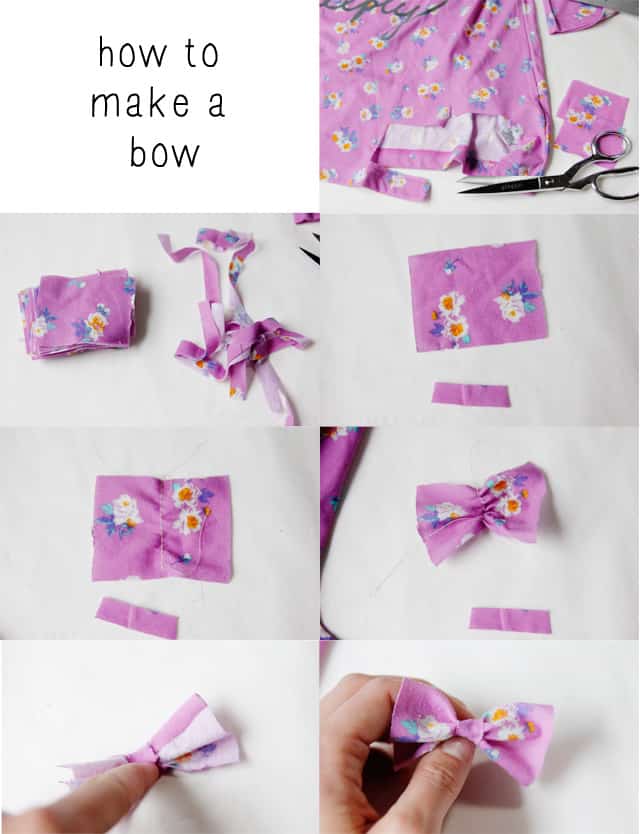 Now pin each bow onto the front of your other shirt. Make sure you only pin through the top of the shirt.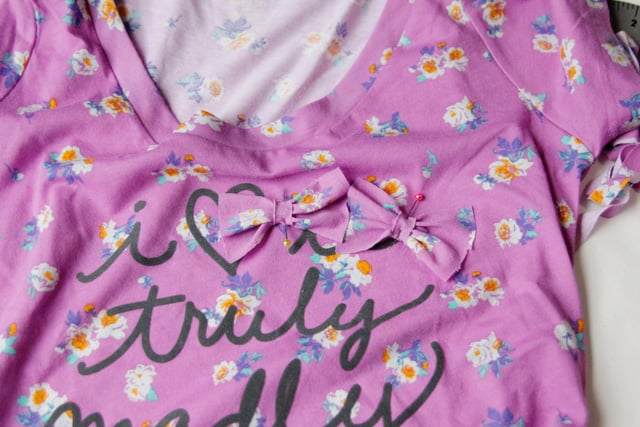 Keep pinning bows all over until you can't read the words anymore.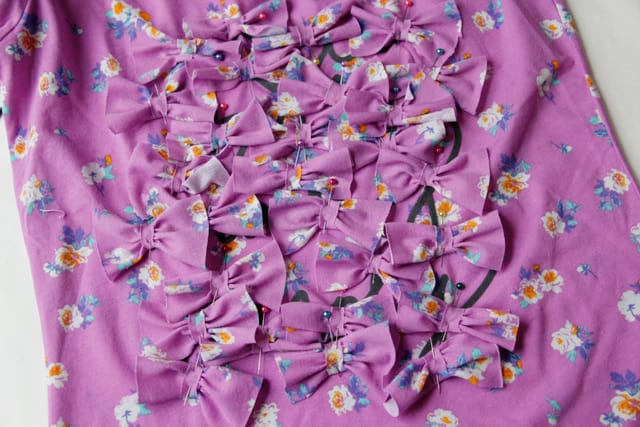 Then use a zig zag stitch to sew each bow onto your shirt. Make sure to backstitch at the beginning and ends of your stitching so they stay on better. Once you sew on a bunch, you might notice more spots that need filling so keep adding bows until you are satisfied.
And you're done !