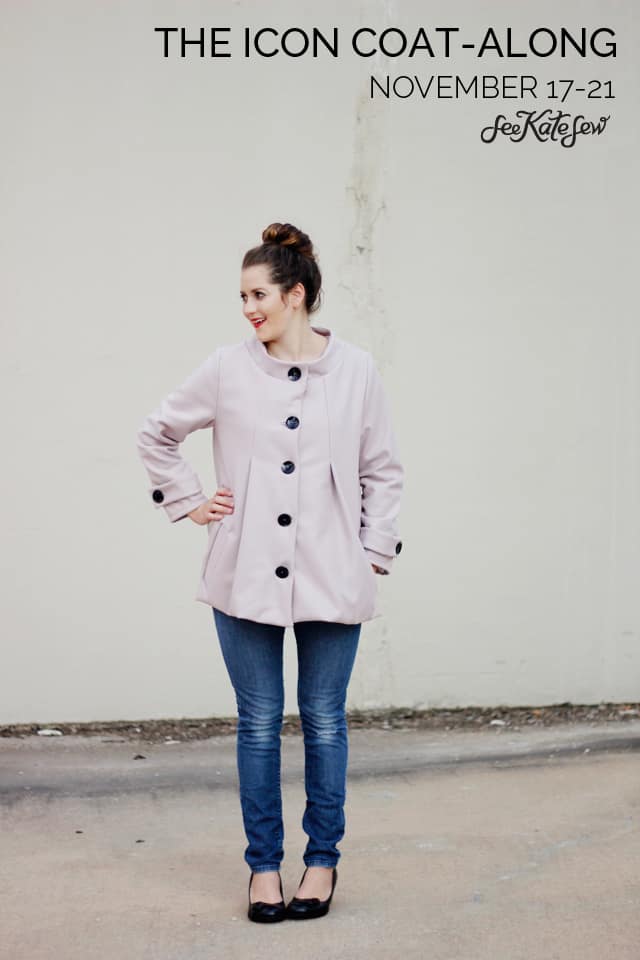 Welcome to the ICON COAT-ALONG! This week is all about the ICON. Today we are talking about fabric and the other supplies you'll need to make this coat.
I designed the ICON coat for wool coating. I love wool coating, it's fun to sew with and really nice and warm to wear! It's thick without being too bulky and difficult to sew with. I just love it.
So I rounded up some sources for wool coating for you today. It can be tricky to track down, but it's worth the effort! Other fabrics that you can use include boucle, tweed, suitings, melton, velvet and whipcord.
I felt like I hit the jackpot when I found this line from fabric.com. It's called the Season Wool Collection and has 19 colors! 19!! I ordered the mustard wool and it is the perfect coat fabric. I'll show you the Kennedy I made with it soon! I love it and now I want all the rest of these great colors! The olive and charcoal are blends, but the rest are 100% wool.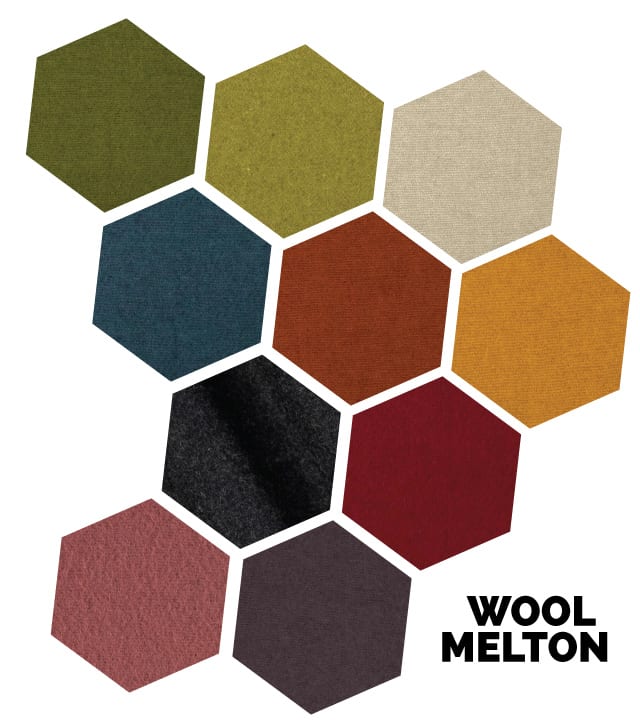 1.Birdee Green

2. Wool Blend Melton Olive Fabric

3. Putty Fabric

4. Wool Melton Teal Fabric

5. Wool Melton Pumpkin Fabric

6. Wool Melton Mustard Fabric

7. Dark Charcoal Fabric

8. Wool Melton Cranberry Fabric

9. Melton Pink Blossom Fabric

10. Melton Antique Purple Fabric
While I was ordering, I peeked at the clearance stuff and found this patterned wool blend for only like $3 a yard! Such a steal and it's really pretty in person. I made an ICON with it and I'll show you that one tomorrow! I couldn't find that one anymore, but there are some other deals here.
Mood.com is another great source for wool coating. It seems like most of their stuff is sold out right now though! I got my lavender wool that is on the cover of the ICON coat pattern from Mood.com. Here are a few more pretty fabrics!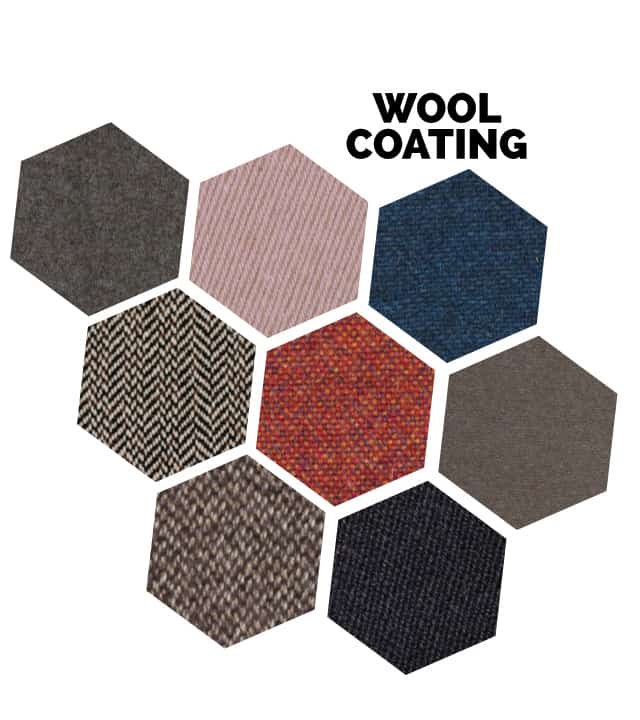 1. Heathered Gray Solid Coating
2. Rose Beige Solid Coating
3. Dark Turquoise Solid Coating
4. Off-White Black Brown Herringbone Coating
5. Brick Solid Coating
6. Marc Jacobs Olive Solid Coating
3. Mixed Brown Solid Coating
4. Black Solid Coating
Boucle and Tweed are generally wool or blend fabrics that have a thicker, bumpy texture. Tweed is fairly popular and I see it in stores often, so you may be able to source some good fabric locally!
I browsed Joanns the other day looking for coat options and found plenty of choices in the apparel section. Also check out the Red Tag Clearance section, you never know what you'll find there are they often have good apparel stuff.
For the lining:
I love a shiny rayon lining for the sleeves. It's easy to slip on over a sweater or another layer of clothing. You can really use any fabric for the body lining, including fun quilting cottons, rayon, polyester. Try a flannel if you want the coat to be even warmer.
Other materials:
-You'll also need 1/2 yard of midweight fusible interfacing. This will be used on the facing pieces to create a good base for buttonholes, the welt pocket facings to create a sturdier pocket, and the collar. The collar must stand up nice and crisp and interfacing will help it keep it's shape. I always use Pellon midweight fusible for this, available at Joanns and other places.
-5 or 7 buttons. If you are making the shorter sleeve version of this coat you will only need 5 buttons. If you're making long sleeves with the sleeve cuff band you will need 7 buttons. I love big buttons, about 1 1/4″ to 1 1/2″ are perfect for this coat. A few good online sources are etsy and Lots of Buttons.
See you tomorrow for more Icon fun!