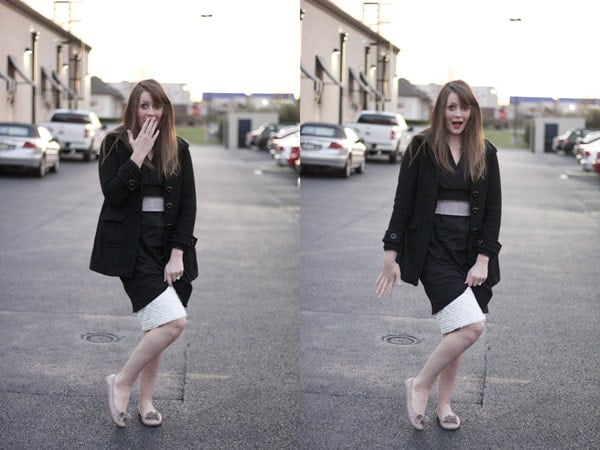 Oh whew. Good thing I have that slip on.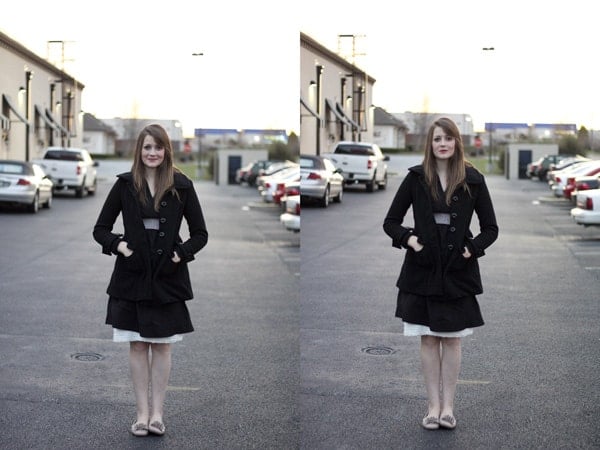 I have a few personal rules about what I will wear and what I won't wear. I only wear clothes I feel totally confident in, because who wants to wear their insecurities around all day? Not me! I typically wear skirts and dresses that go to my knees. I don't want to be doing this all day: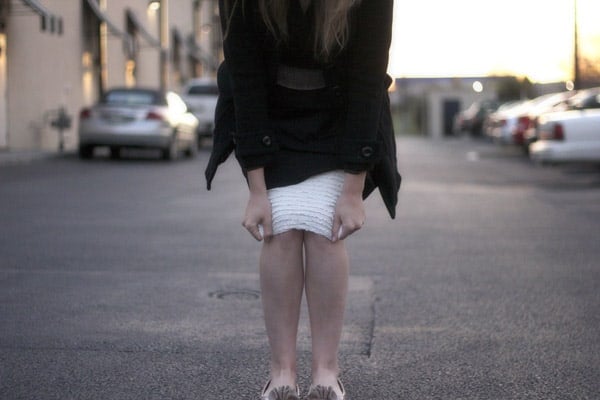 I mentioned on Monday that I washed this black dress and it shrunk in length! I also have lots of "dresses" that I wear with skinny jeans as "shirts." But sometimes I want to be able to wear those cute blouses 
in a more dressy setting…so enter: the short dress fixer slip!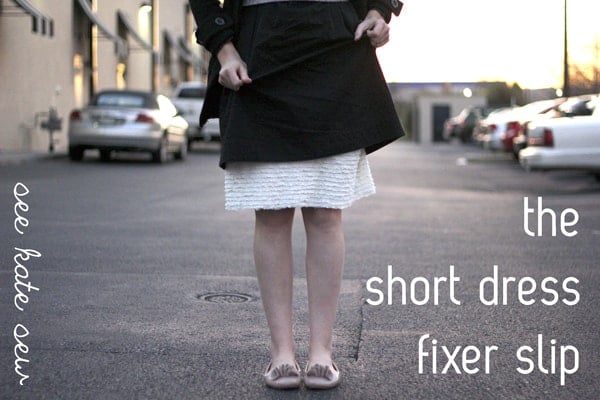 I have a few vintage lace slips that I use to make skirts and dresses longer. I also own a tulle one from shabby apple, which apparently doesn't exist anymore. But I wanted a ruffly one that could be used to extend really short dresses. This is a great way to "toddler-proof" dresses, too. Skirts are not play tents, baby!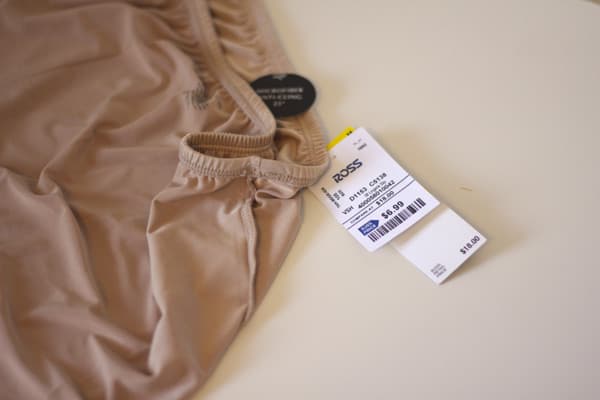 And ruffle fabric. (I bought this from Ruffle Fabric..it's so soft and stretchy! Sometimes you can find it at Joann, but true to form, their kind is cheap quality!)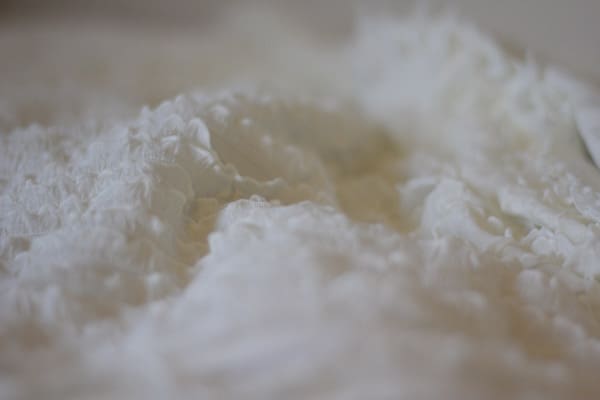 Measure up 8″ on your slip and measure the width. Cut a piece of ruffle fabric as long as your slip and 8-10″ tall. Sew the strip of ruffle fabric together.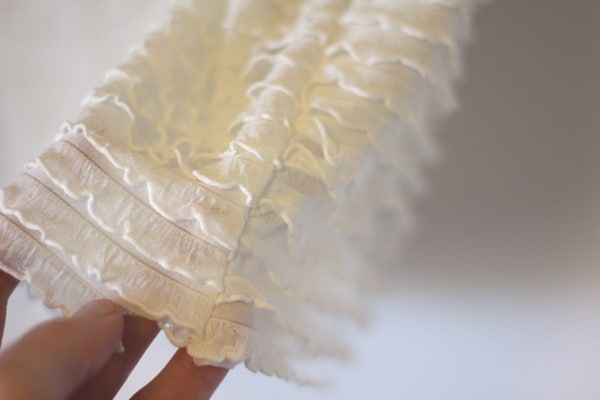 Then pin it to your slip and sew it on underneath the first ruffle. This will leave you with a nice edge on top.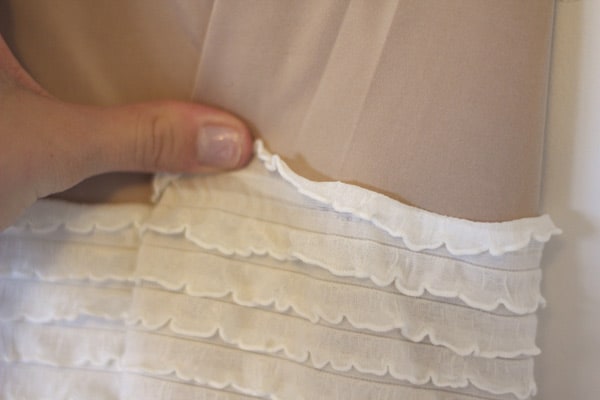 Done! As soon as I finished I went and raided my closet to see what else I could wear this under! Lots of new outfits!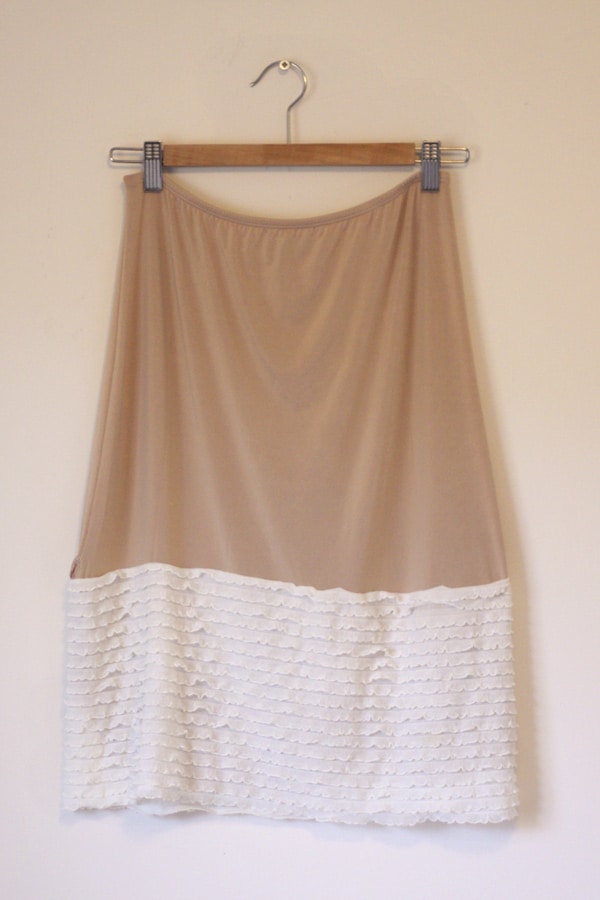 It totally looks like a petticoat, huh?