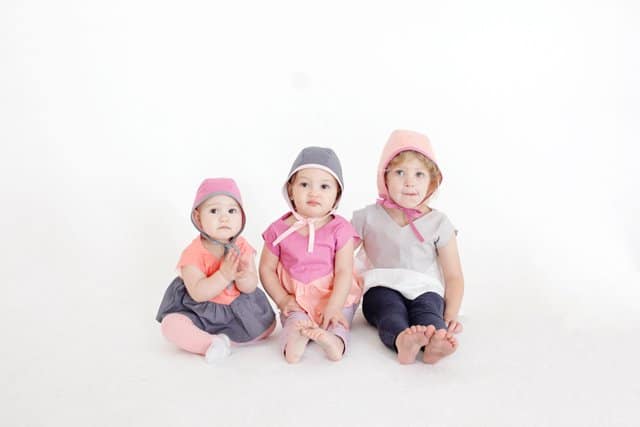 Did I mention how hard it was to get that photo right there? SO HARD! Haha. Turns out three little girls with minds of their own don't really like to sit still for photos. But isn't that shot above cute?!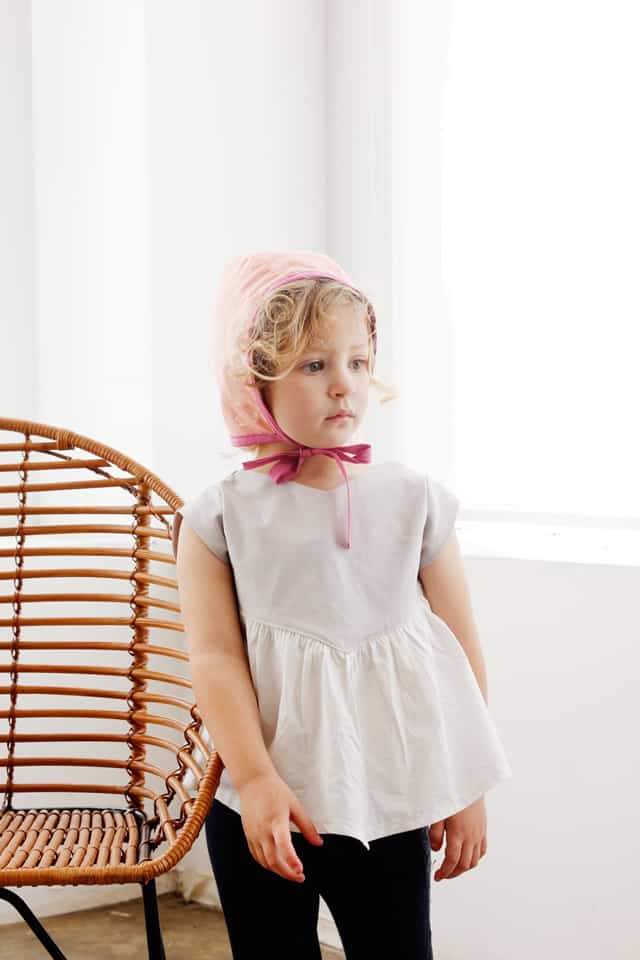 I sewed up a whole bunch of Manhattan Tops and coordinating bonnets with solid fabrics. The Manhattan top is so great for color blocking and fabric pairing since you can use one fabric for the top and sleeves and another for the skirt!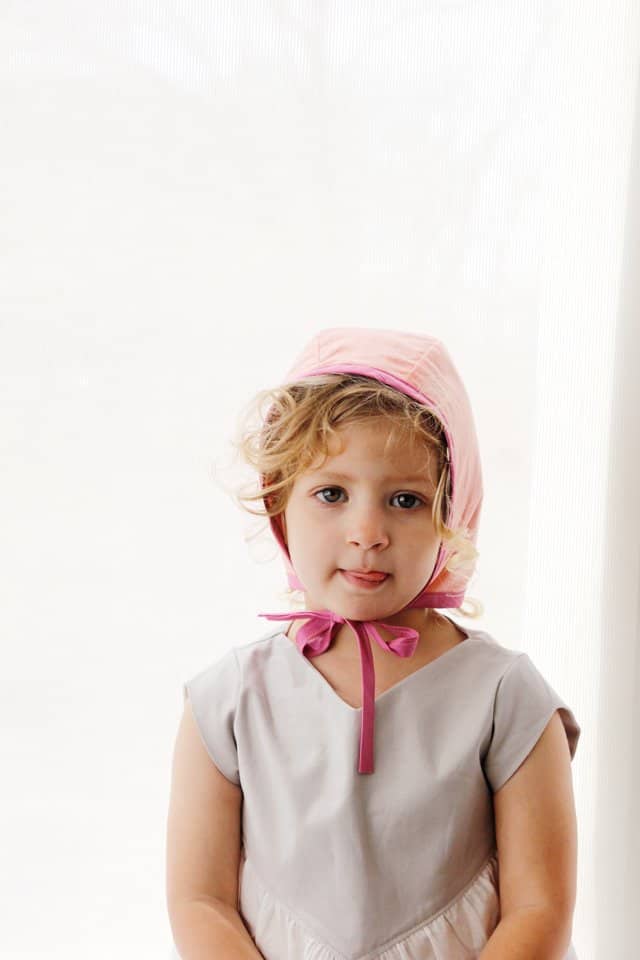 It also makes a good "larger" scrap-busting project if you have little cuts of fabric laying around. Same withhoYou don't need too much fabric for those either.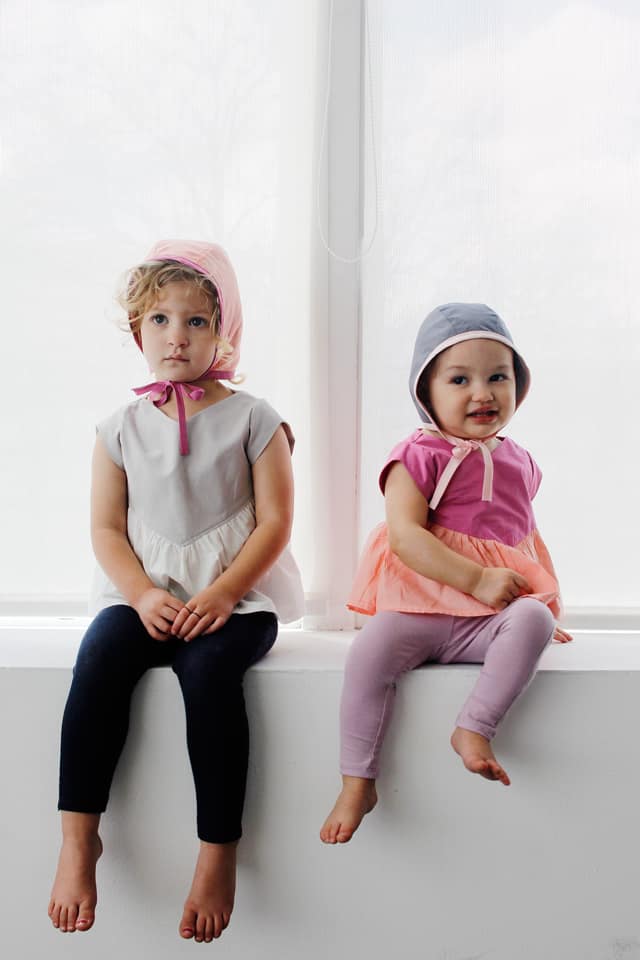 These are mostly lawns from Cotton + Steel c/o Fat Quarter Shop. They are lightweight fabrics that are fun to sew with and perfect for summertime!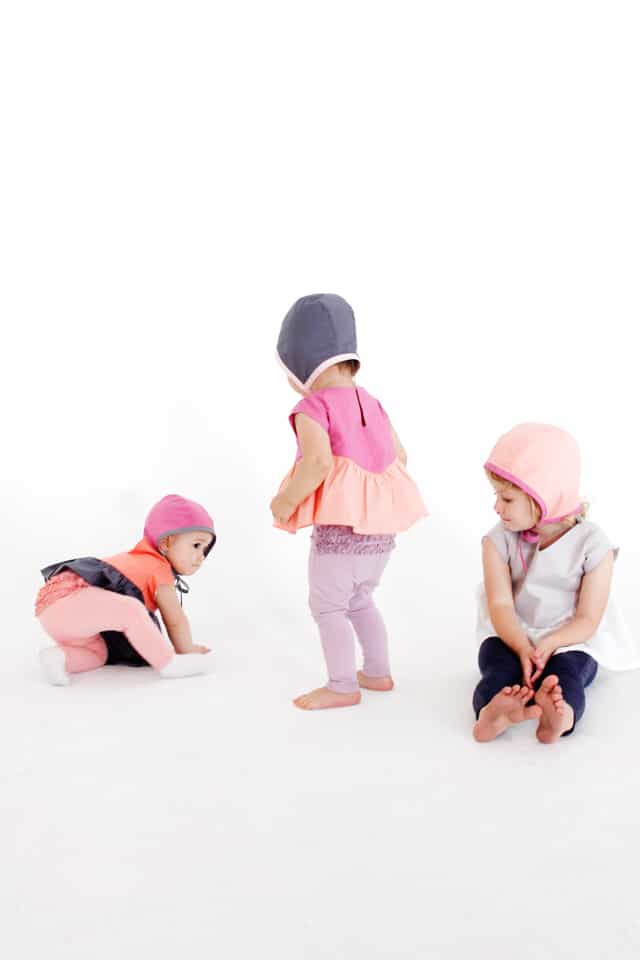 I paired them with basic leggings and ruffle leggings.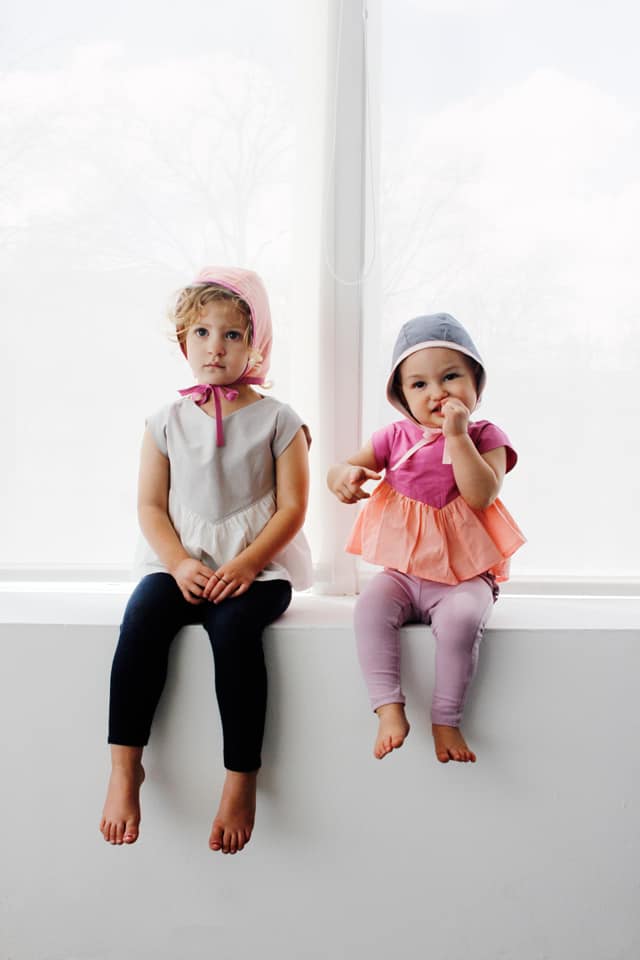 So if you're needing a little inspiration for the SOHO-along, try solids!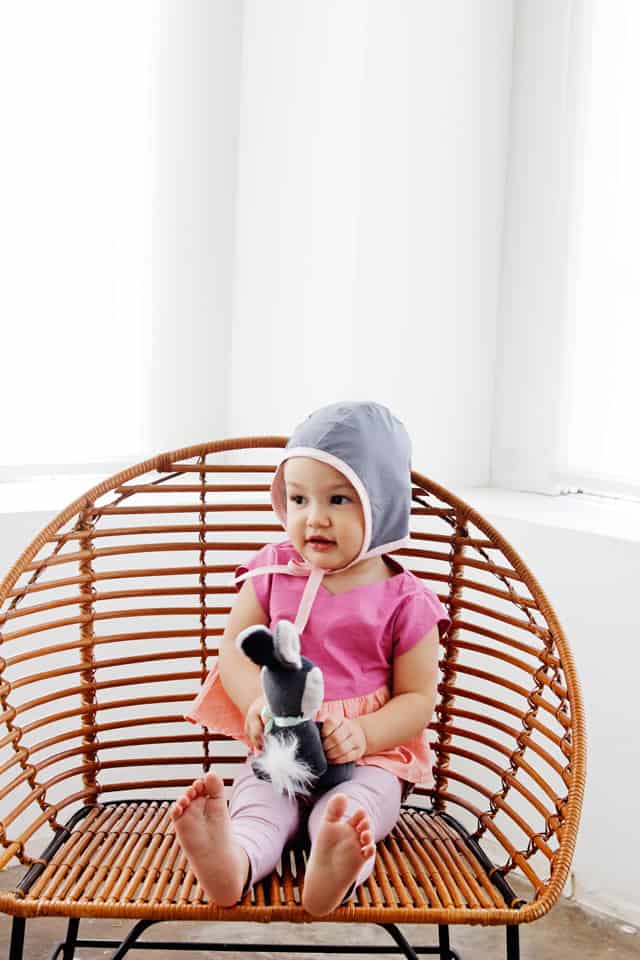 More inspiration coming soon! And a hack post tomorrow, I think you'll love it!
Be sure to join the Facebook Group to join the sew-along fun and enter the $2500 giveaway here!
Winners are also posted for the fabric giveaways (here and here!)
–Photographed Manhattan Blouse Tutorial
–Manhattan Doll Pattern Photos
–Fabric Selection
–SOHO-along Calendar
–Manhattan Blouse to DRESS hack!
Fabrics c/o Fat Quarter Shop
Ruffle Leggings: Old Navy