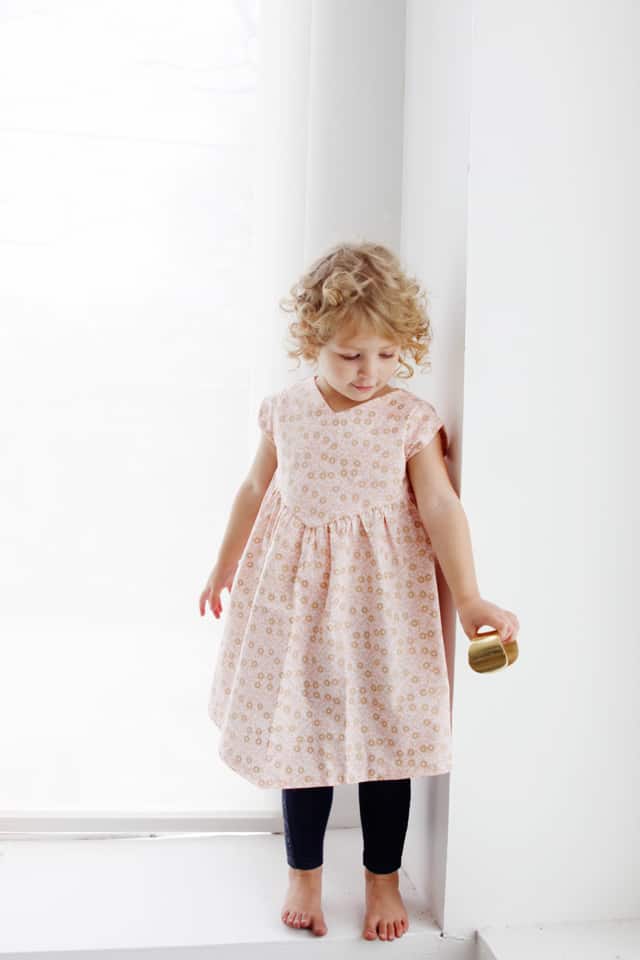 The Manhattan Blouse pattern turns into a dress so easily! I'll show you how today in this quick hack!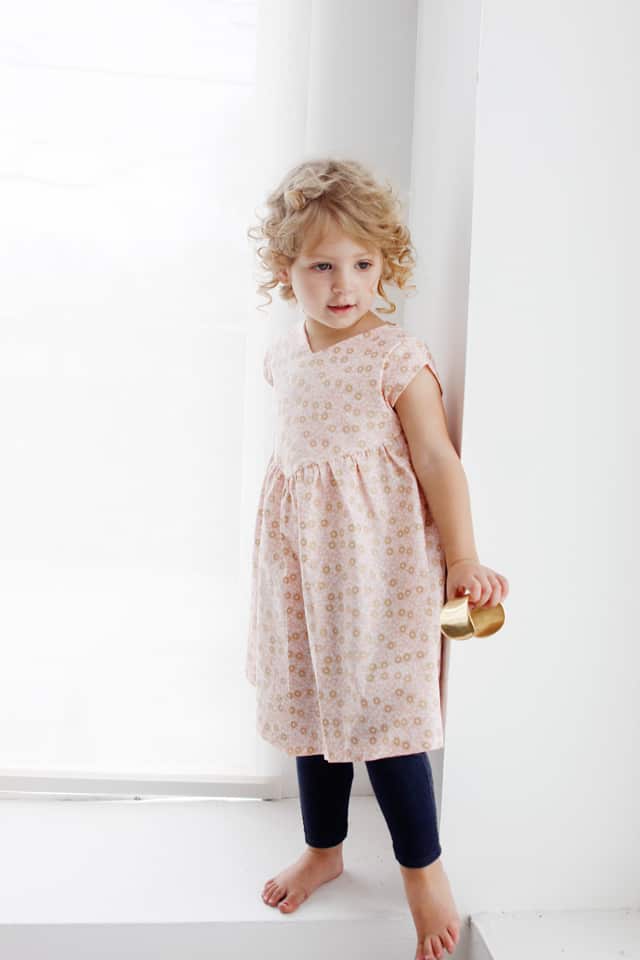 Everything is the same except the skirt length! It's perfect for summer dresses in a boho style! I love this dress for those fabrics that you  just love and want to use as much as possible of! This is such an easy summer dress pattern you'll be making stacks!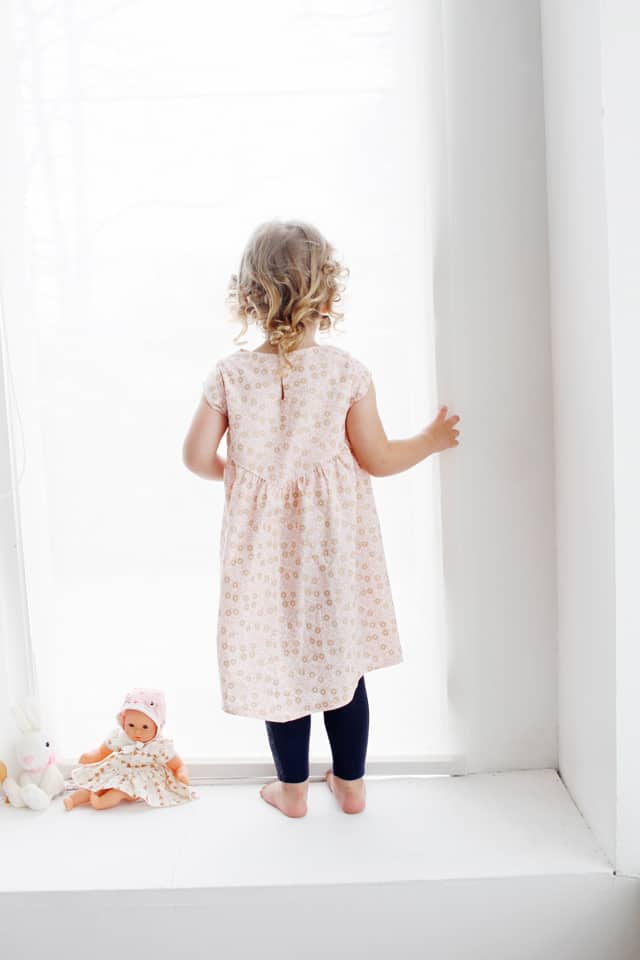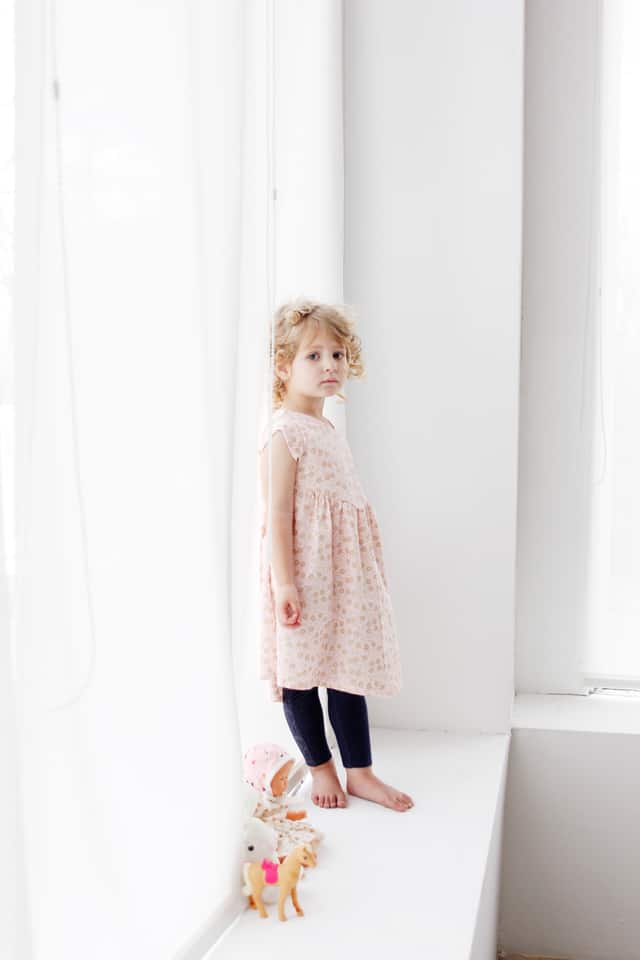 It's perfect for playtime or even more dressy occasions!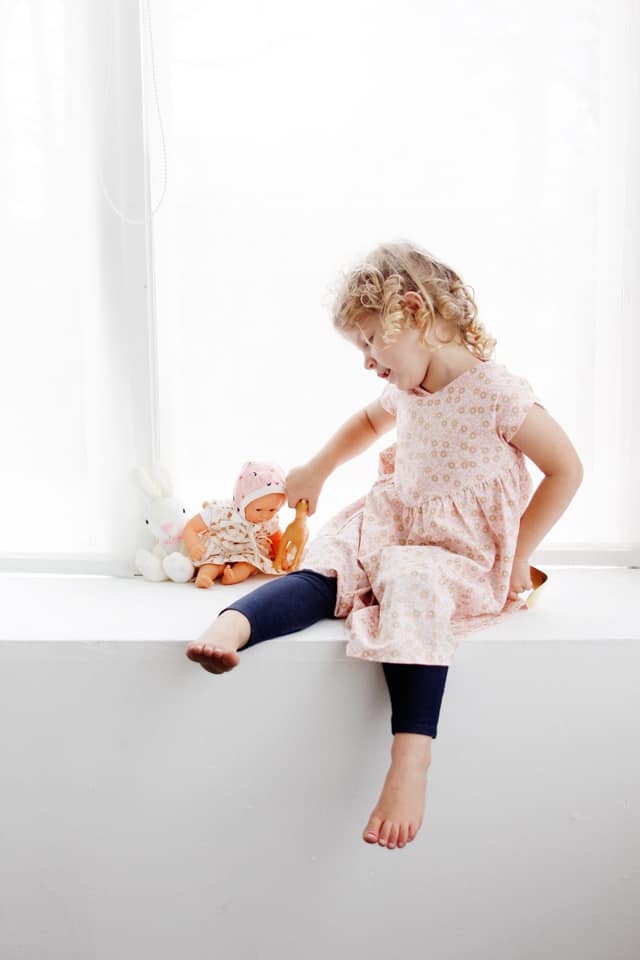 So let's sew!
Manhattan Blouse Hack Dress Variation //
Materials:
-Manhattan Dress Pattern
–Pattern paper
-Pencil
-Transparent tape
–Acrylic Ruler
Cut out all pieces according to pattern instructions. When you get to the skirt pieces, pull out your extra pattern paper, pencil and tape.
Tape the bottom of the skirt pattern piece to a blank sheet of pattern paper.
Extend the lines of the side seam and the Center Front/Back seam. For size 4T, I extended it 8″. You may want to adjust that measurement for different sizes.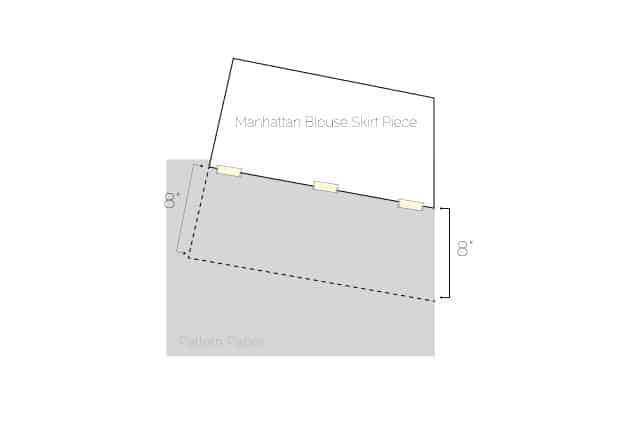 That's it! Now sew up the pattern according to the instructions! It's really that easy so make a whole bunch!
Catch up with the rest of the SOHO-along with these posts:
–Photographed Manhattan Blouse Tutorial
–$100 Raspberry Creek Giveaway (Ends Tomorrow!)
–$100 Fat Quarter Shop Giveaway (Ends TODAY!)
–Manhattan Doll Pattern Photos
–Fabric Selection
–BabyLock Lyric Giveaway $2500 Value!
–SOHO-along Calendar