Target clearance racks are my friend. I found this dress. That one there on the left.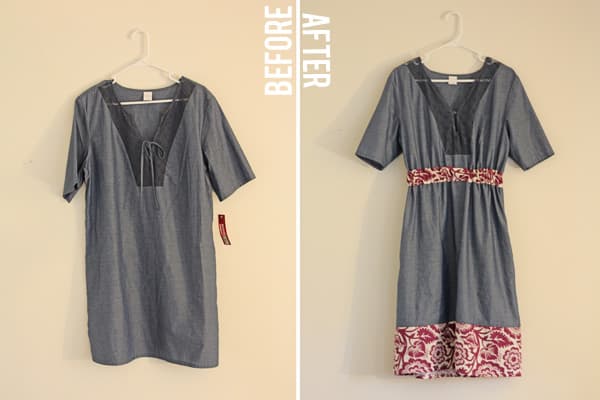 Check out that clearance tag. What! $3.24. Sold.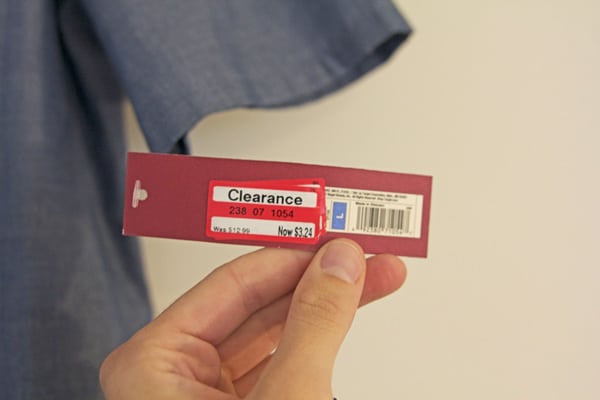 It was a little short, so I bought the biggest one. I peeled back the clearance tag when I got home to find that it was once a swim coverup. I guess that is why it was so cheap. Summer is over. 
Chambray is a weird fabric for a swim coverup..don't you think? It get's all splotchy when it's wet. I turned it into a dress. So we hopefully won't have that problem.
I made a little tutorial for this because you can pretty much do the same thing with any frumpy and/or too short dress you find.
-cinch waist with exposed casing
My "swim cover-up" had two little slits on the side. So, in order to lengthen the dress, the first thing I did was unpick the seams of the slits.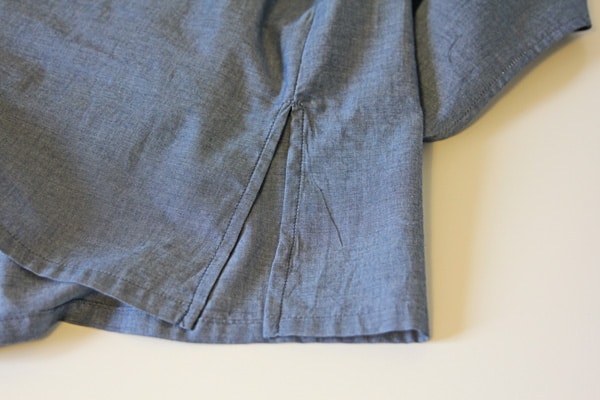 Then flatten them out and pin together. Sew to match the current side seam.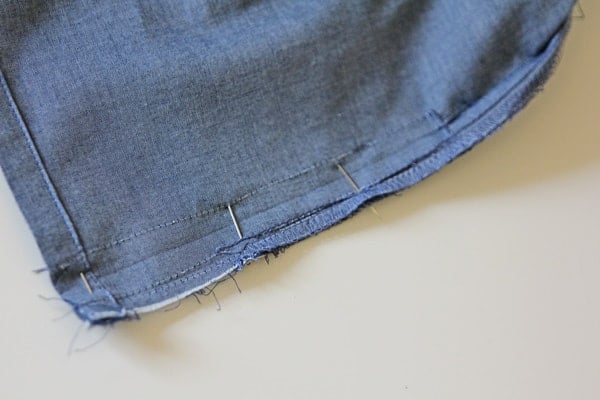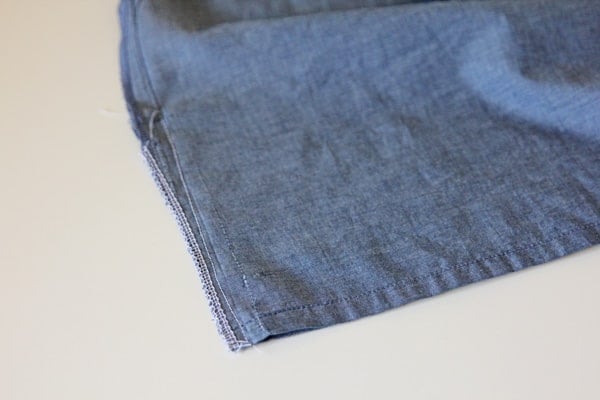 lengthen dress
Measure the bottom edge of your dress and cut a 4-8″ strip (depending on how much length you want to add) from your colorful fabric. You may have to sew two strips together to get it to match your bottom edge length.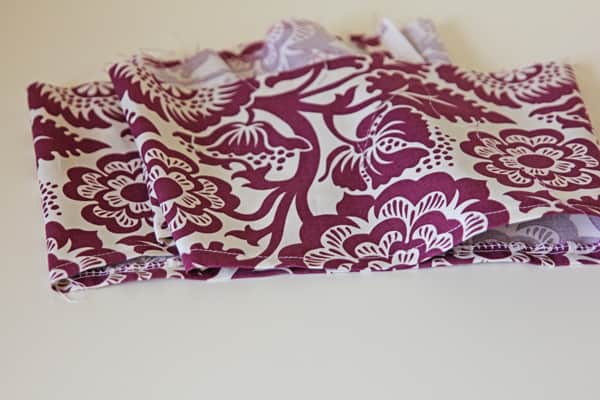 Finish edge. I serged, folded over and sewed at 3/8″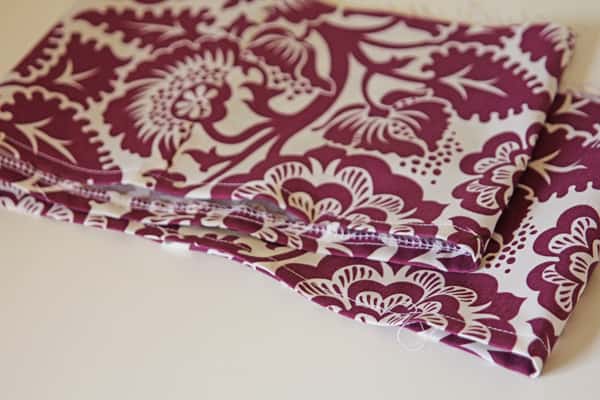 Sew the short edges together, then pin it to the bottom edge of your dress, right sides together.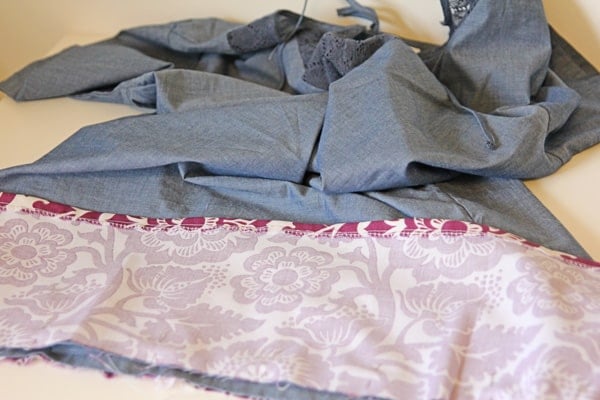 Sew it on at 3/8″. Finish seam allowance.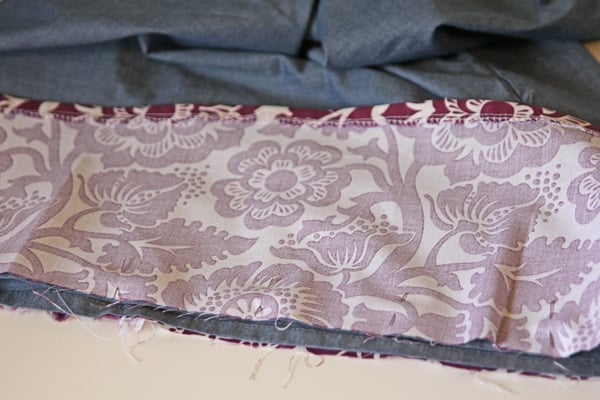 Cinch waist
For the exposed casing, cut a strip 3″ wide. I made mine much longer than needed and trimmed it later. Press over 1/2″ on each long side.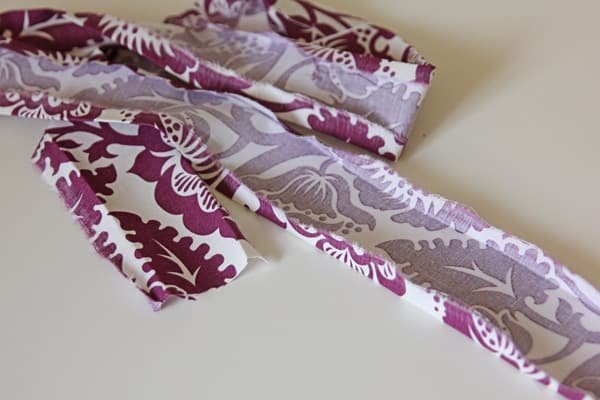 Lay it on the dress and pin it down. You may want to try on the dress and mark your waist before pinning the casing on. Make sure it is nice and straight as you pin it all the way around. Start at the side seam.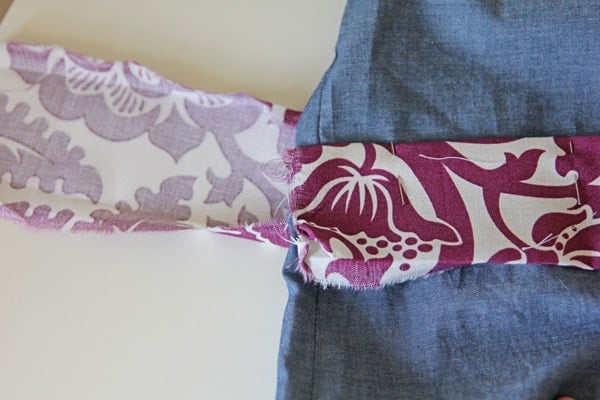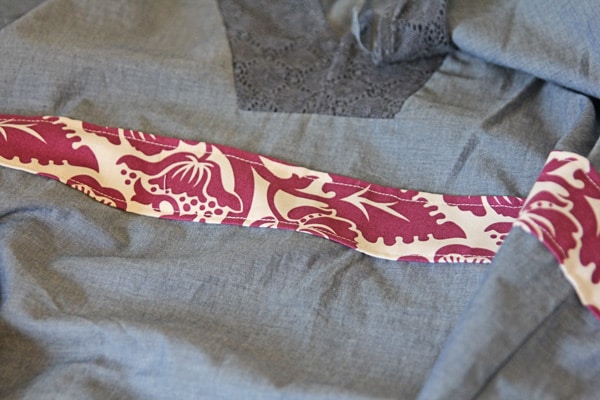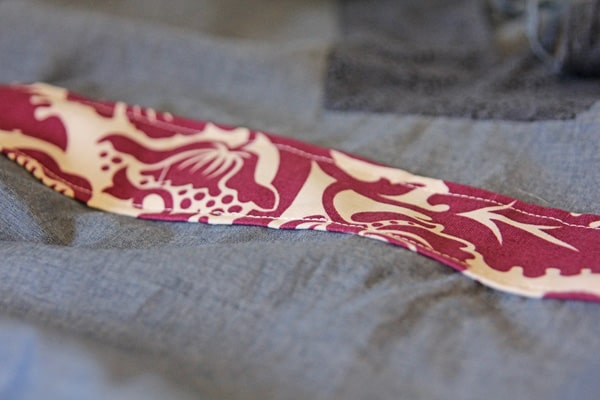 Thread elastic through using a safety pin. You'll want the elastic to be slightly smaller than your natural waist. Sew it together.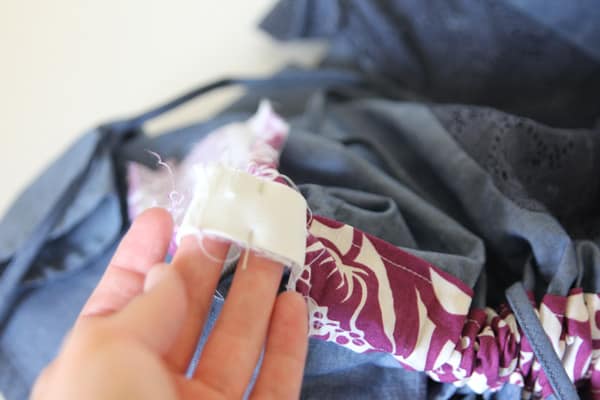 Trim the casing edge and fold over. Sew it up.


sleeves
I took in the sleeves by simply sewing from the armpit to the end of the sleeve, taking in about 1/2″ the whole way.


Done!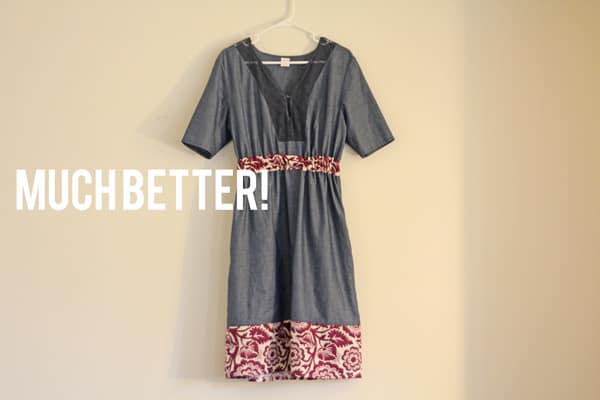 So next time you see a frumy dumpy three dollar dress…it might be worth considering! Maybe you have one in your closet that could use this treatment!