This project is a simple way to finish a neckline and add a little femininity while you're at it!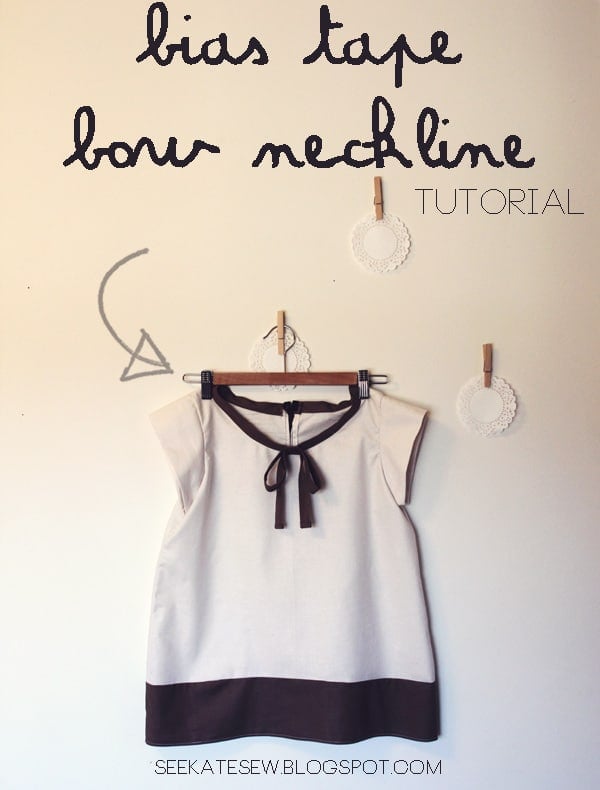 All you need for this project is a nearly completed blouse and some bias tape! You can make your own to match your blouse perfectly, or just use store bought. I made myself some brown bias tape to match the block of brown at the bottom of my blouse.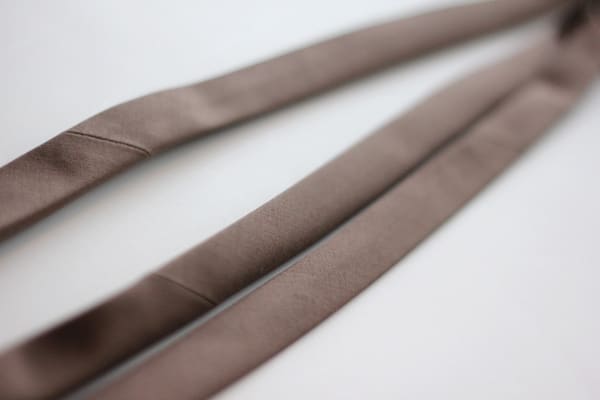 For this blouse, I sewed up the center back seam but unpicked the top inch or so. Since I'm going to put a zipper in later, I just want the edges of the bias tape to hang over each side of the back bodice center.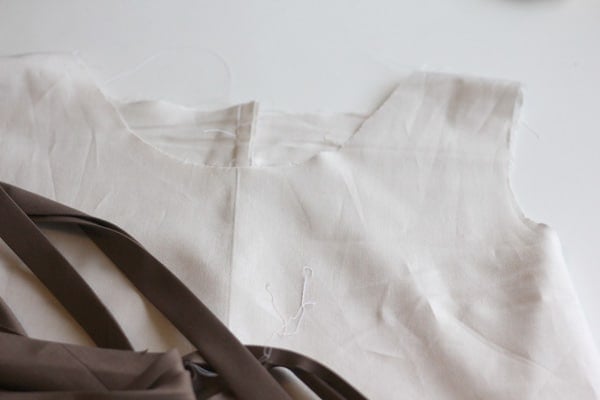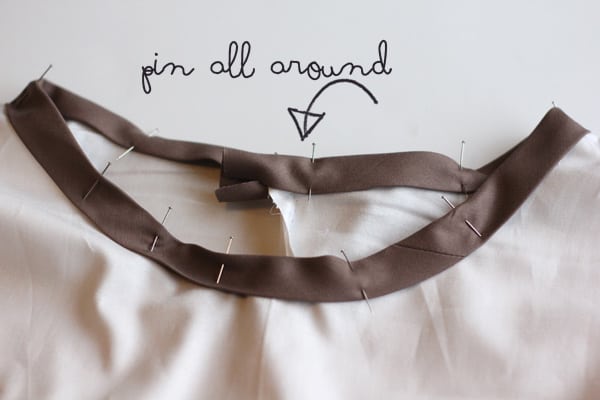 Here's a better picture of what you should be doing. You'll just sandwich the bias tape over the raw neckline and pin.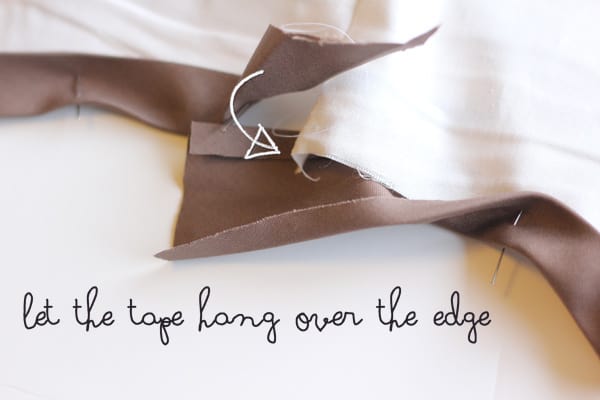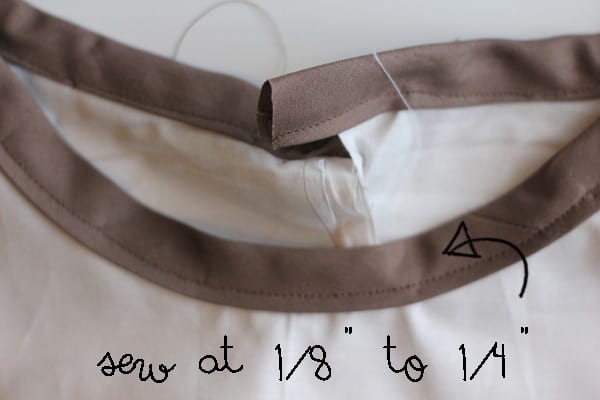 For the bow part, you'll need two more pieces of bias tape, one 20″ long and one 2″ long.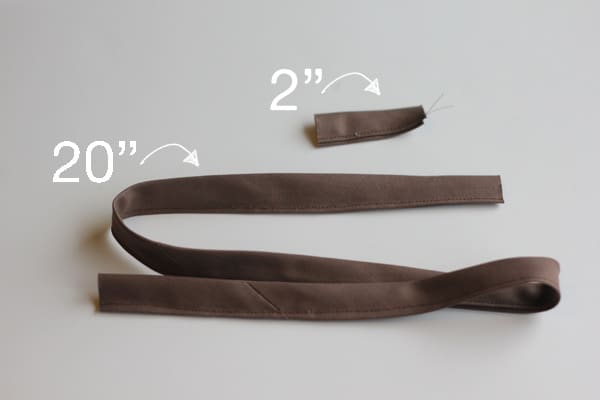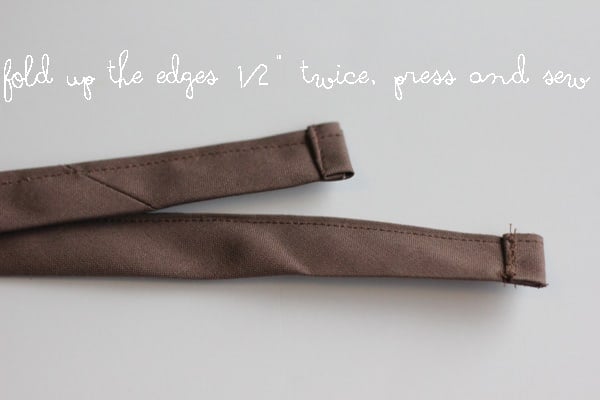 Cross your bow piece (with it's finished edges) like this: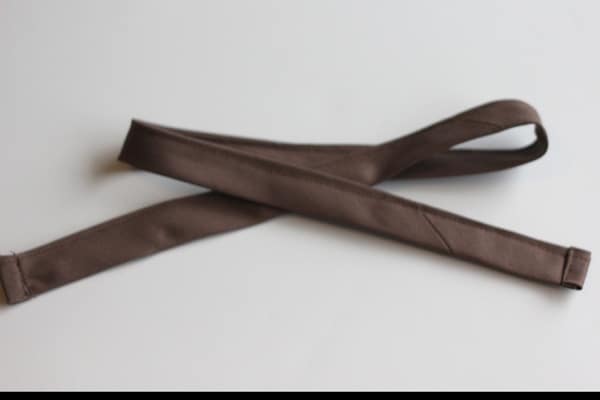 Then wrap the little 2″ piece around it.
You'll want to fold over the edges like so: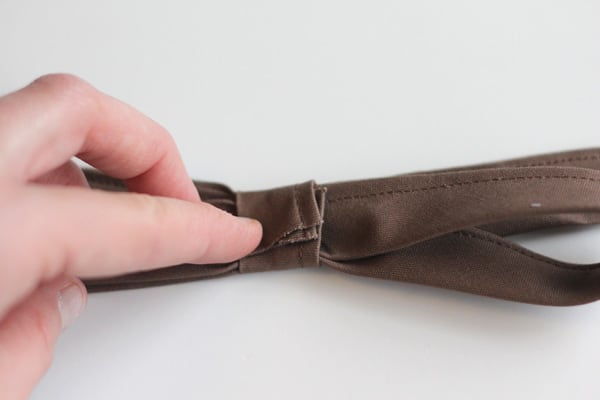 Then pin it on the middle of your neckline.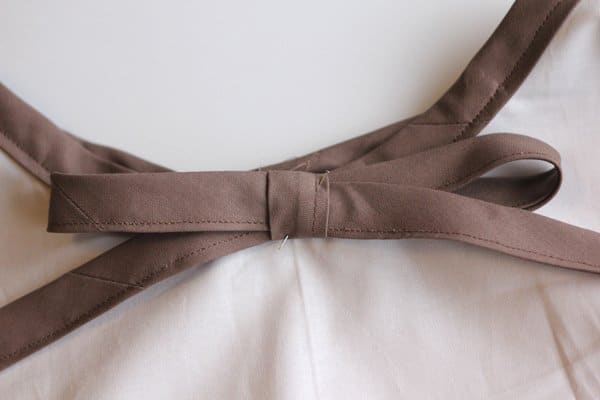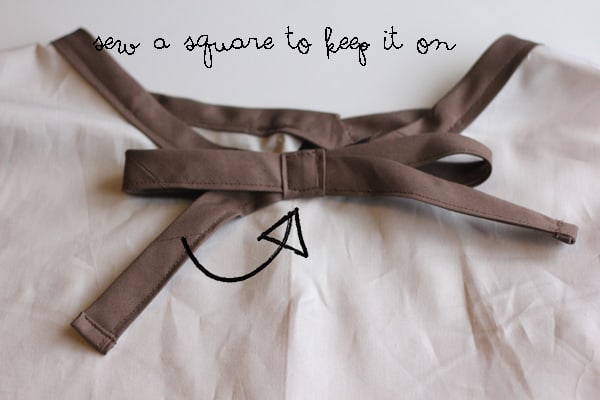 (Oops, a little wrinkly!)
You can add this neckline to anything that needs a neckline finish! No facings, no linings required!