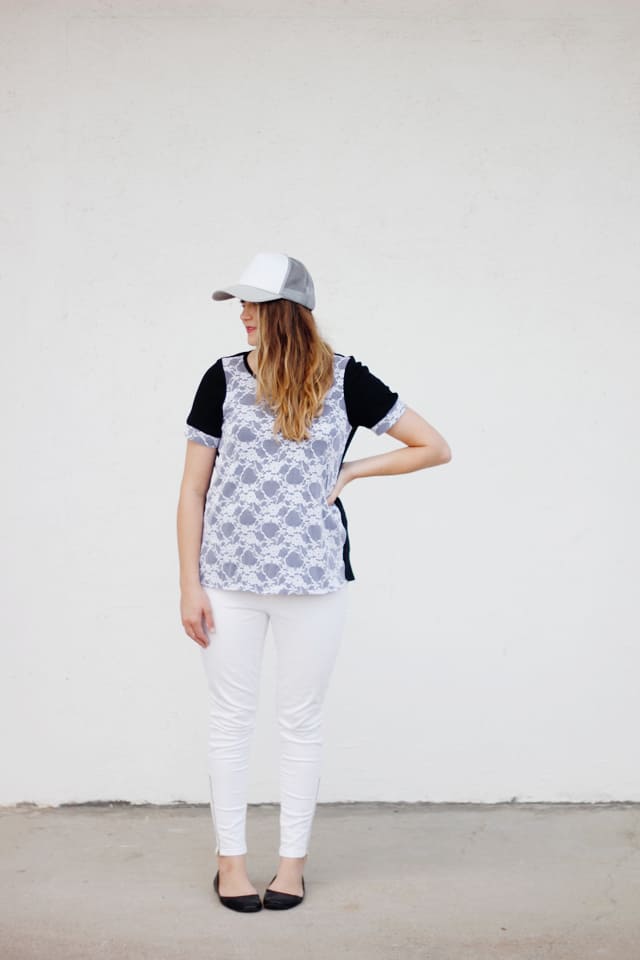 We at Pattern Anthology thought it might be fun to do a little pattern hack blog hop between our blogs featuring the 8 days a week collection. There are so many simple ways to customize the patterns!
My hack is a simple lace overlay on the front of my tee. I love the colorblocked tee look where 2 different fabrics are used for the front and the back. I made this shirt in all black knit fabric with stretch lace on the front and sleeve bands. It gives it a little something extra and is really simple to do!
For the lace overlay, I simply cut another front piece with stretch lace and layed it right on top of the black fabric. Then I used a loose zig zag stitch to baste the lace to the black fabric before assembling the shirt. I did the same for the sleeve bands. Easy and totally unique!
Check out the other hacks here: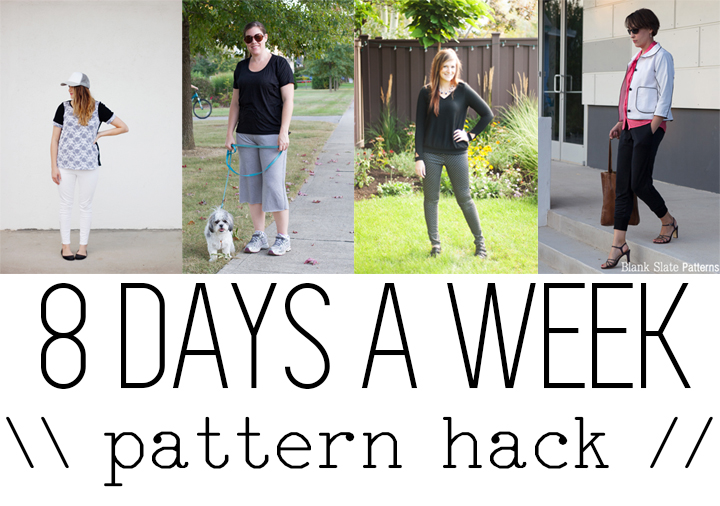 Lace Overlay Shirt || See Kate Sew
Yoga Waistband || Andrea's Notebook
Neptune Sweatshirt || Shwin&Shwin