I'm excited to introduce a new feature post today! Vivian has been a contributor for a year now and she's got the cutest personal style. So for the next few months she will be sewing up some patterns and showing us all how to style them for everyday wear. I hope you enjoy! -Kate
////////
Written by Vivian of Vivileen.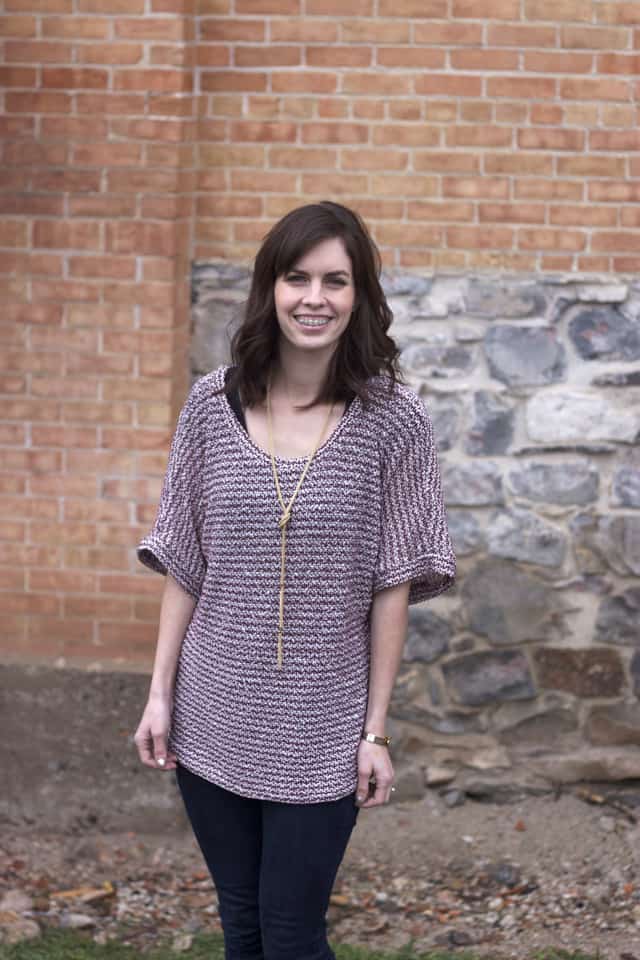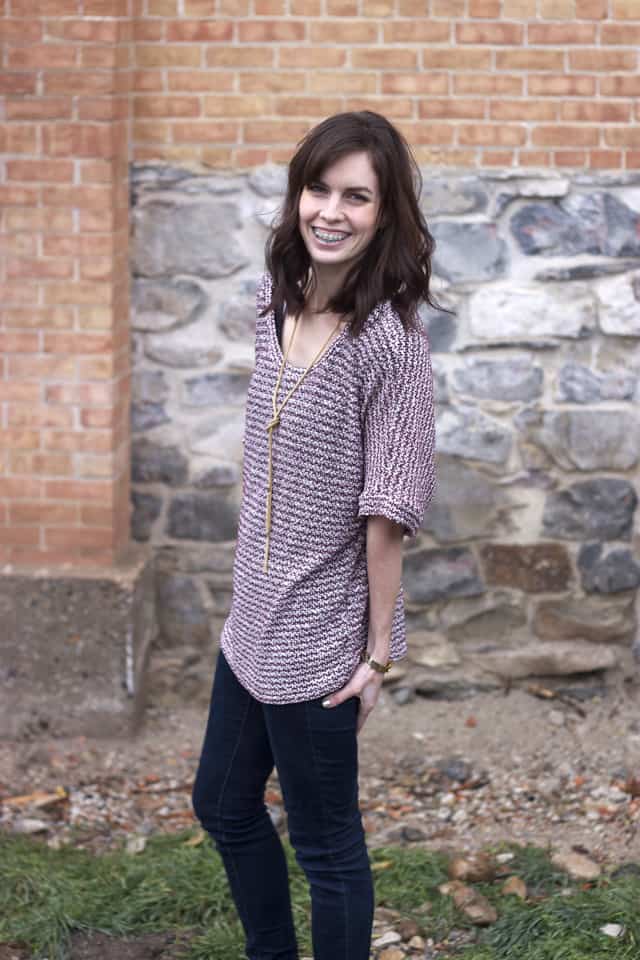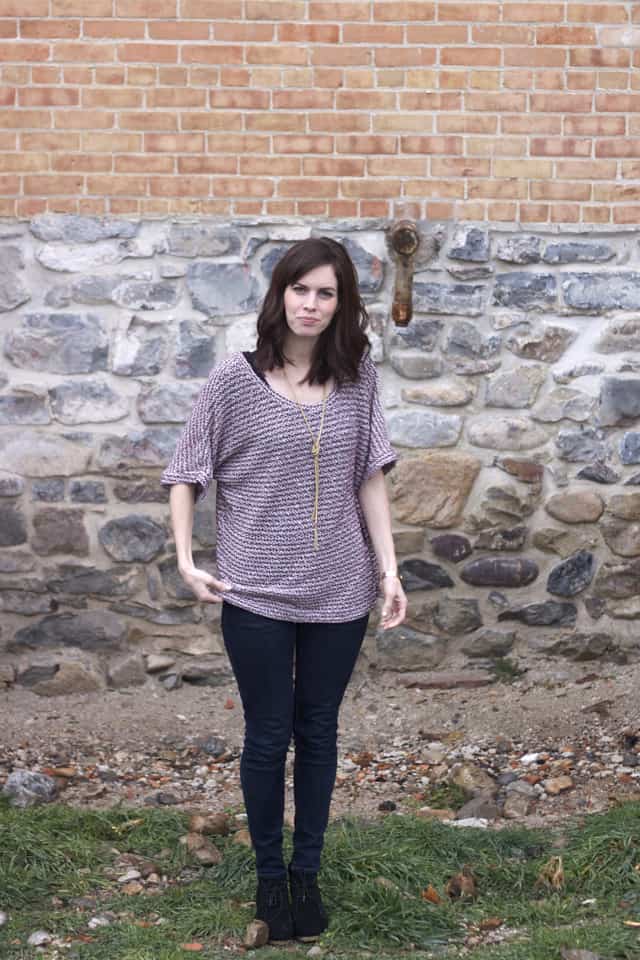 Pattern: The Dreamer Top
Fabric: Hacci Sweater knit c/o Girl Charlee
For my first "styled by" post I sewed up the Dreamer top.  This is one of my favorite patterns of Kate's.  I picked this top because I love the simple loose style.  I don't make clothes for myself very often, and when I do I usually stick to skirts.  They just seem less intimidating to me.  This was a great top to start with!
The pattern instructions are simple and easy to follow.  This top is also perfect if you're new to knits.  I've never sewn with knits before and I didn't find this pattern too difficult.  (It's only 4 pieces!)  The most difficult part for me was making sure I didn't stretch the fabric as I sewed.  I think I did stretch some in the neckline and sleeves, and they both ended up a little looser than I wanted, but I still love it.  I already want to sew this again in a different thicker fabric or use the lace yoke pattern hack!
I'll probably wear this most often with leggings and flats for a cute comfortable look, and with heels and a statement necklace if I want to look a little more dressed up.