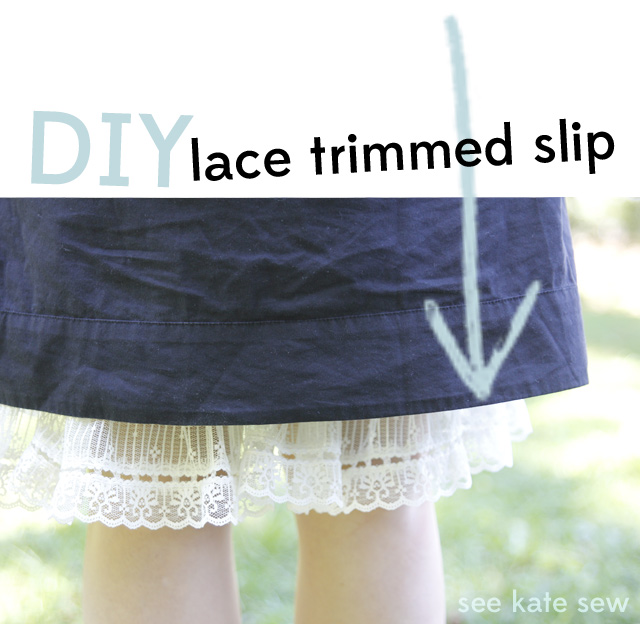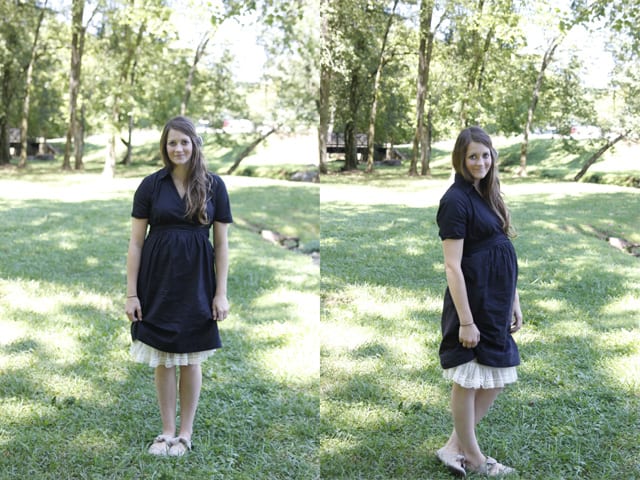 I have made two slips similar to this one already, one with layers of lace and one with ruffle fabric. I wear them all the time! When I found this pretty lace trim, I knew it wouldn't hurt to have another version! This is really easy to make because you start with pre-made trim and a pre-made slip. Pretty much just sew them together! And bam, you have another cute way to add a few inches to a too-short skirt or dress. Or just add a little peek of lace to an outfit that needs a little something extra!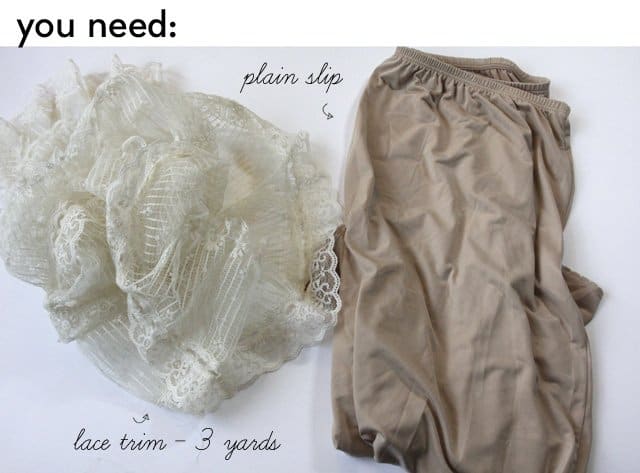 Sew a basting stitch through the top of the lace trim. Then pull the threads to gather the lace.
 Gather it up until the length matches the skirt's bottom edge.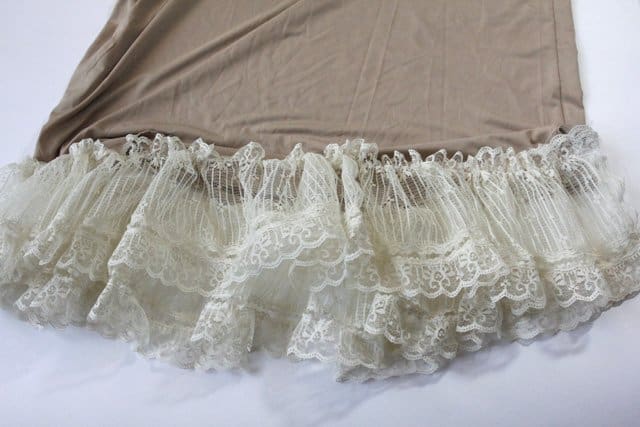 Sew the lace together on the side with a 1/2″ seam allowance.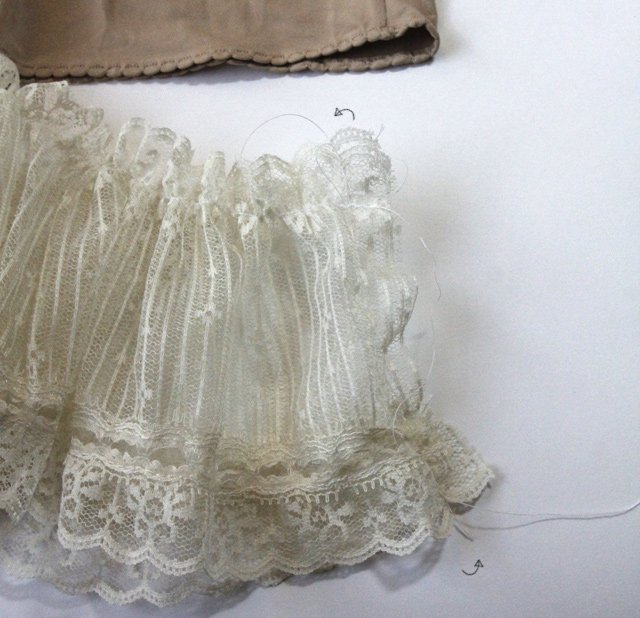 Then pin the right sides of your lace trim to the right side of the slip. Sew it on and you're done!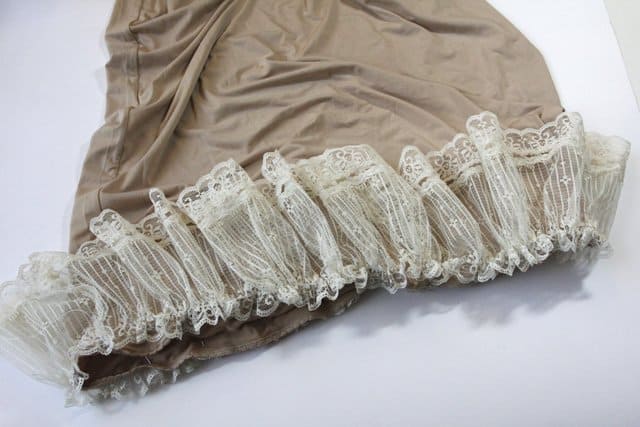 Slip it under your favorite skirt or dress for a little extra feminine touch! (And a few more inches if you need it!)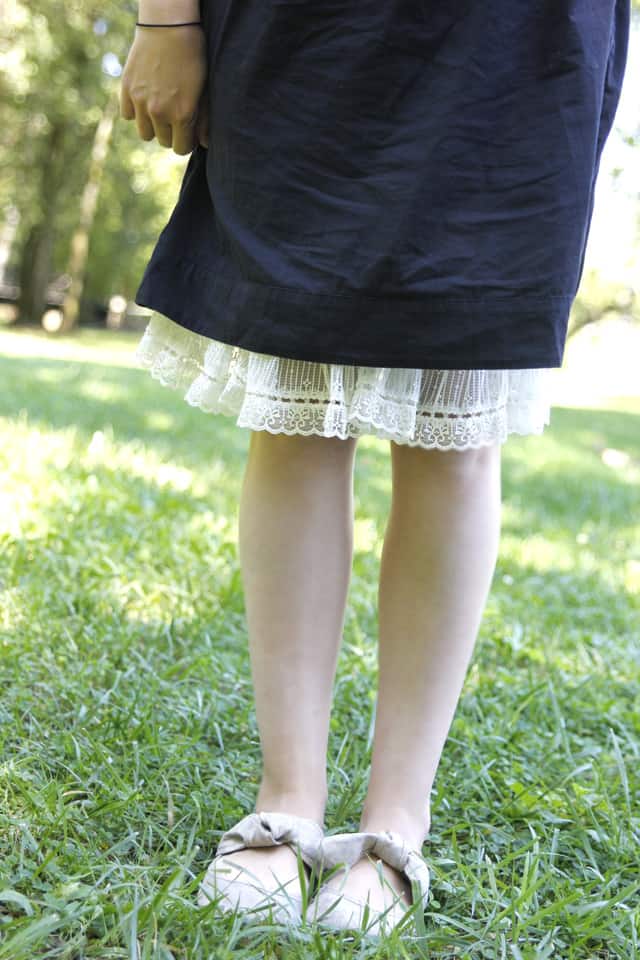 dress: motherhood // shoes: big buddha
// bracelet: forgotten hair band (oops!) // slip: handmade!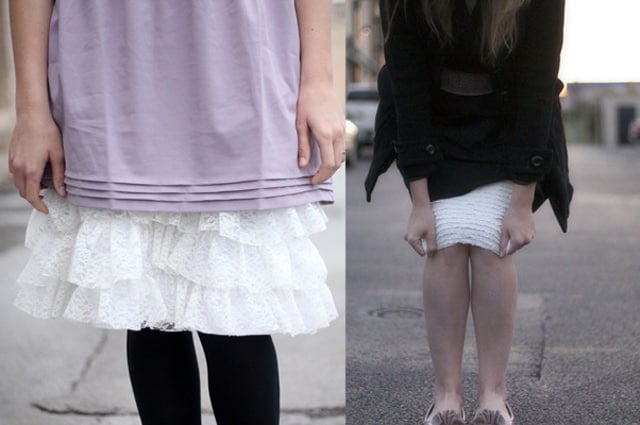 The other two I've made are here:
1. layers of lace slip
2. ruffle fabric slip