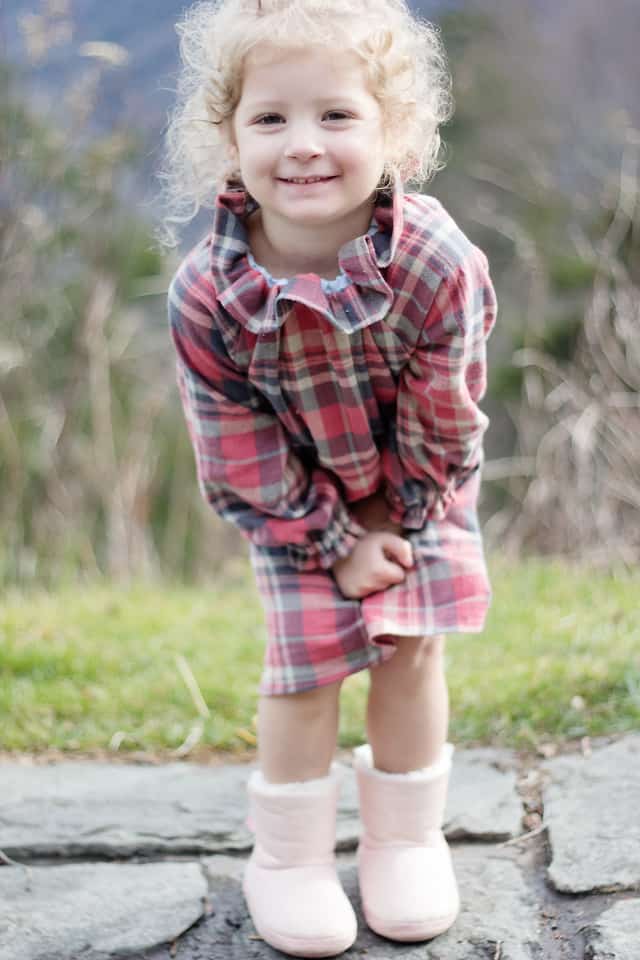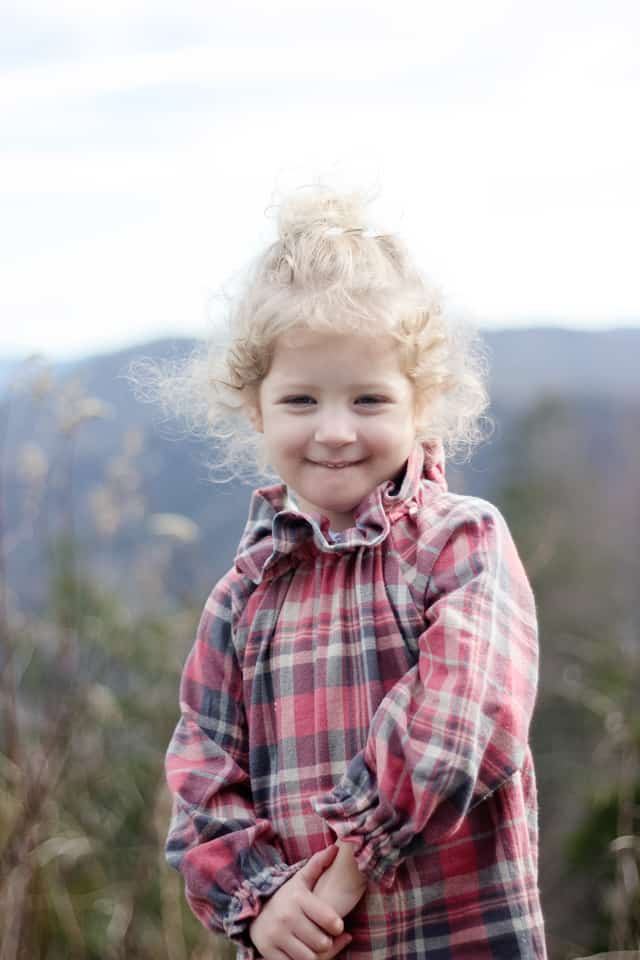 I've been hoarding this plaid flannel for over a year. It made the perfect cozy Christmas dress. We drove up to the mountains to take some scenic photos.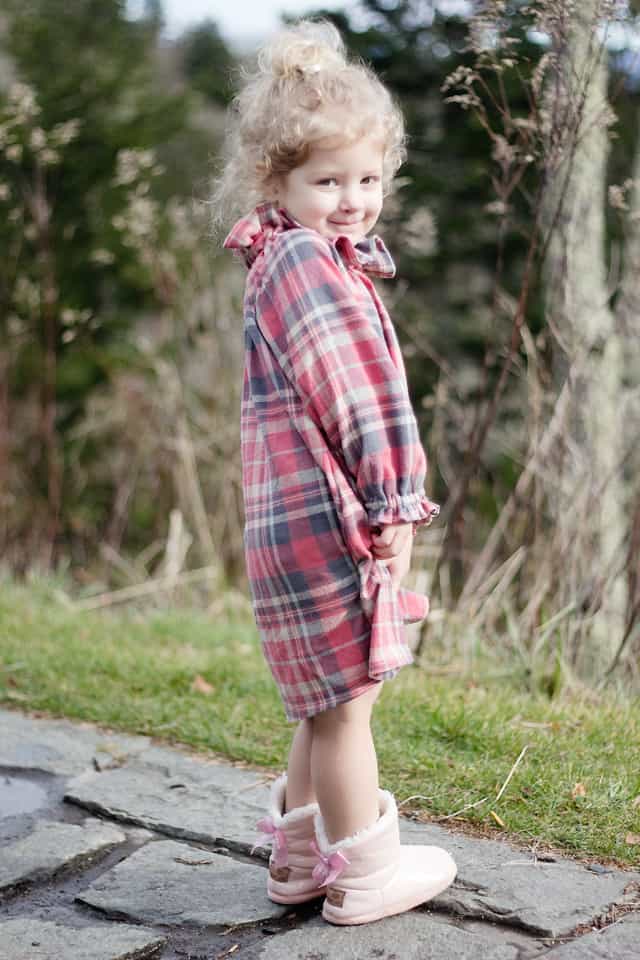 I used my pattern, the Aspen Ruffle Dress in a straight size 4. The ruffled collar and sleeves are a fun touch and the construction is pretty simple!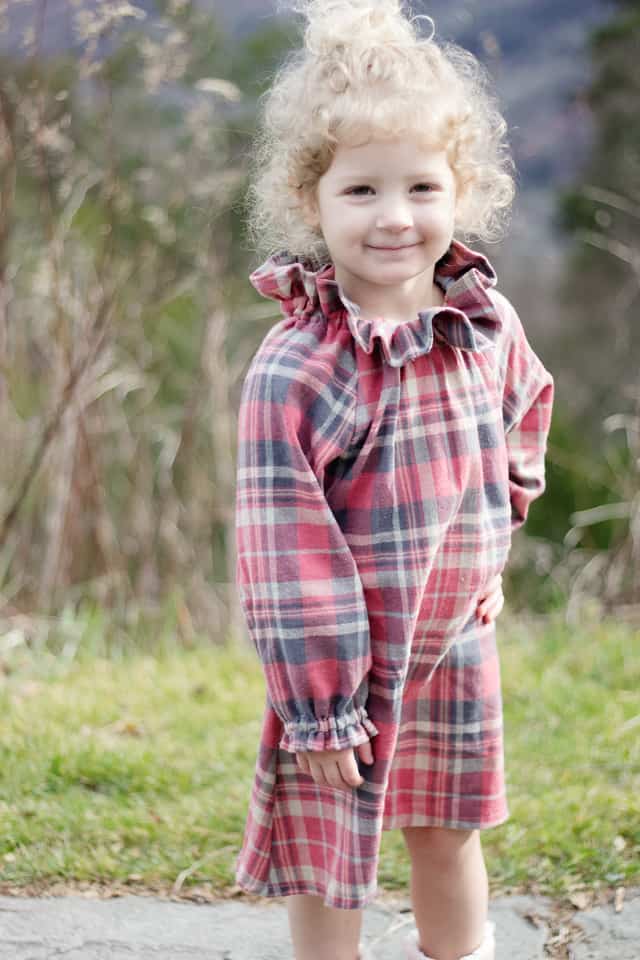 Find the pattern here: Aspen Ruffle Dress
Fabric is from Joann (a year ago!).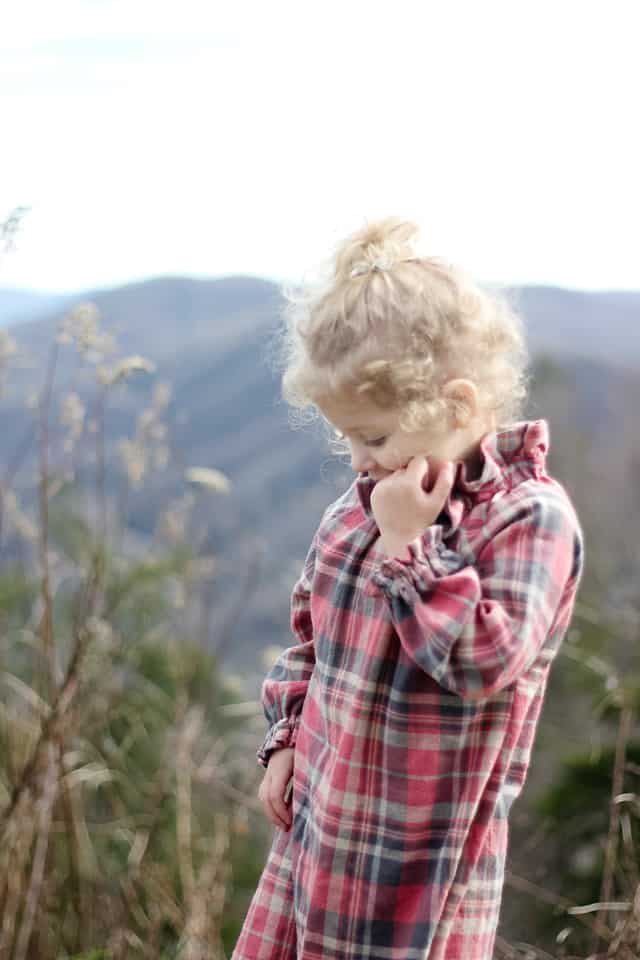 I'm hoping she'll wear it paired with tights all winter long! (And pink UGG knockoffs, whatever!)