This post is sponsored by JOANN.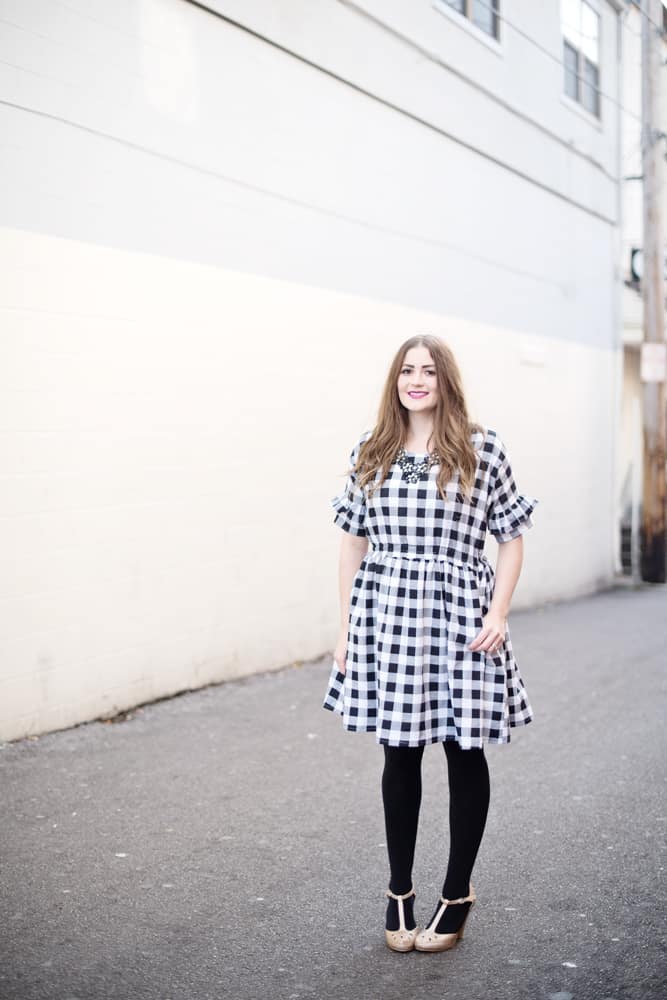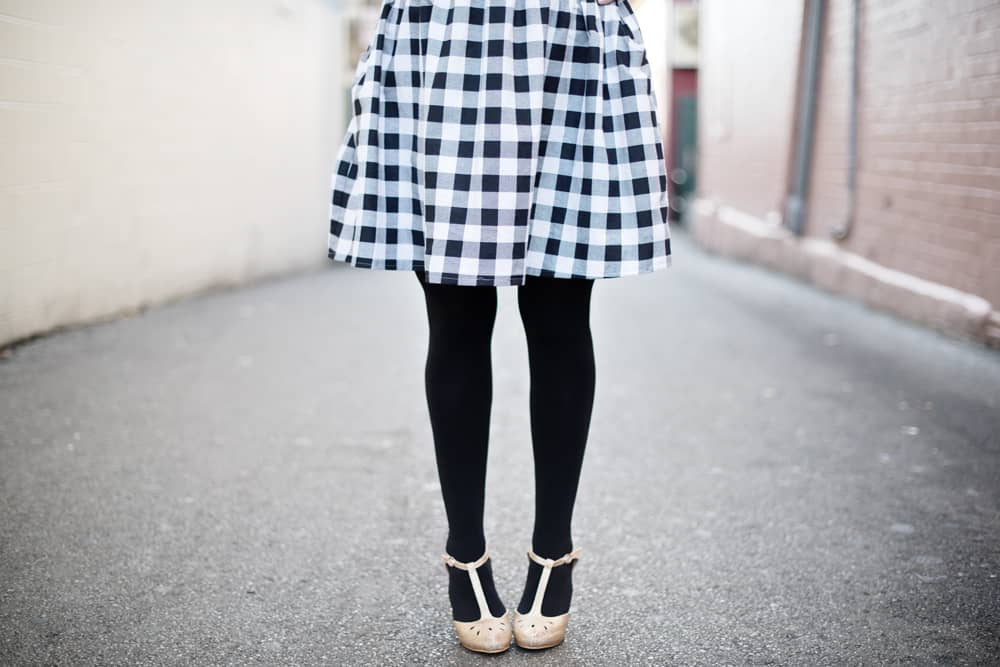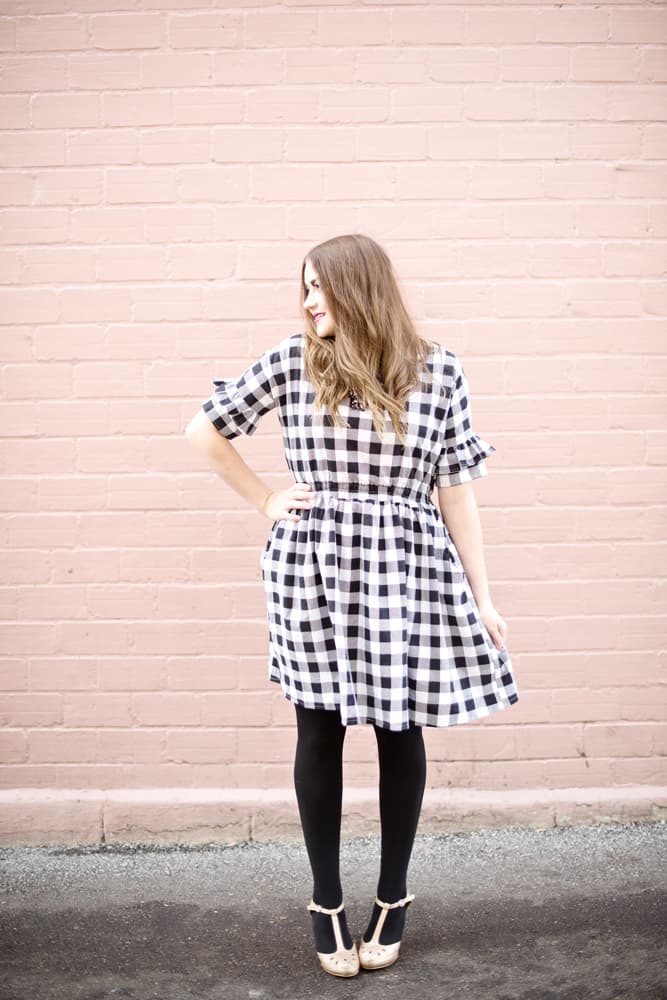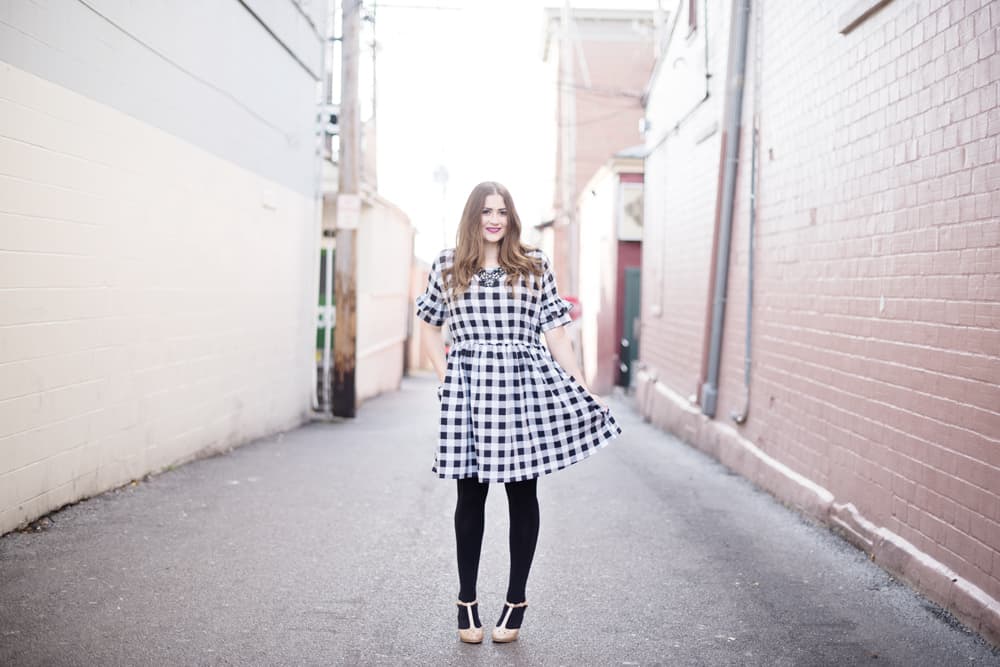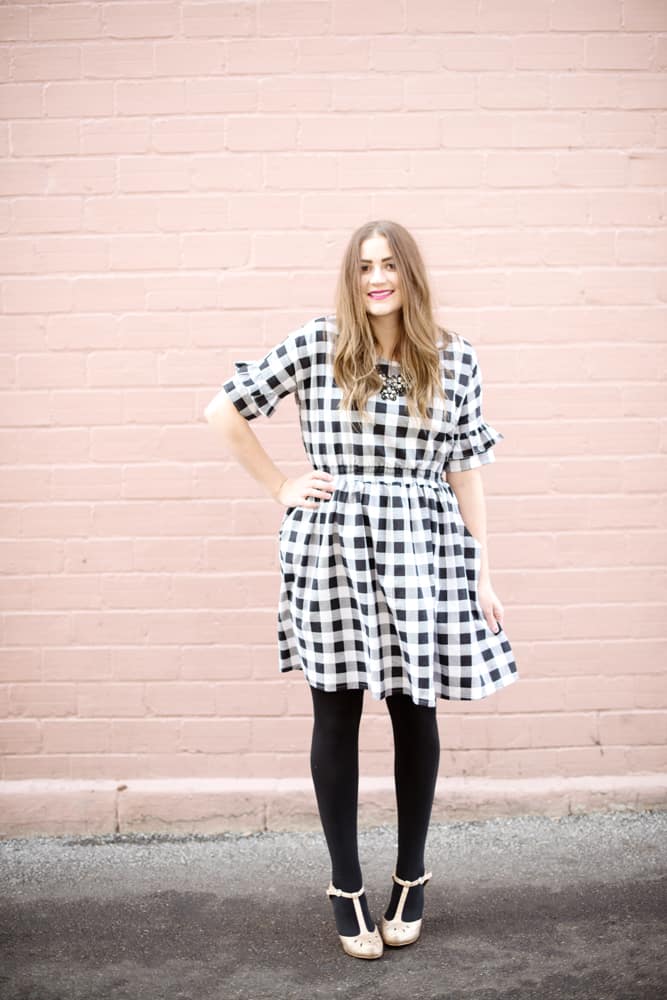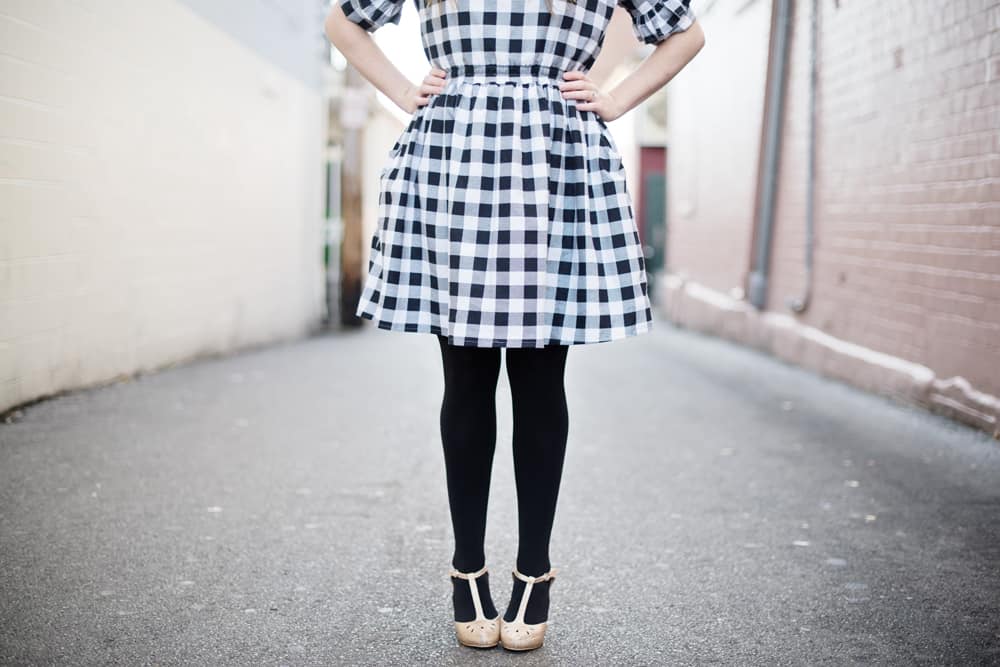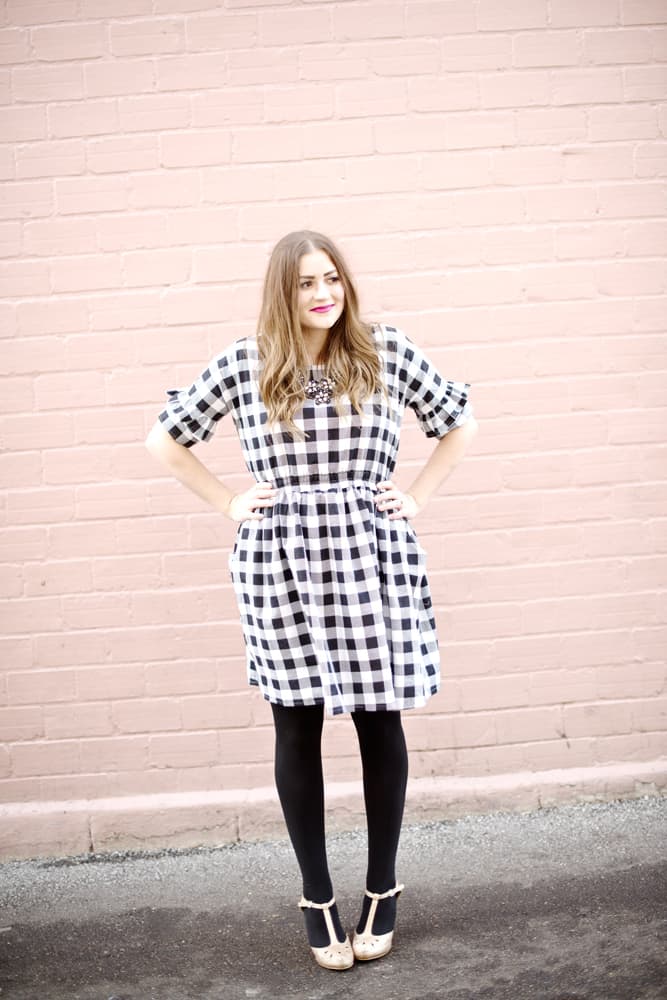 It's going to be a (black and) WHITE CHRISTMAS. I love holiday sewing, the gifts, the clothes, cozy apparel fabric and all the glitz that comes with it! For my Christmas dress this year I wanted something cozy, cute and also secretly practical (<–the whole 3 kids thing, ha!).  Oh, and I also wanted it to be very holiday, but also be able to wear it through the season not just one day. Check, check, check (get it, checks! laughing face!)
I drafted this elastic waisted, ruffle sleeved, skirt with POCKETS dress. The pockets are deep front pockets but they sorta blend in with the checks so you can see them very well. The neckline is wide enough to fit through so there is no closure needed and the sleeves hit right above the elbow. I sewed a casing on the inside and then inserted the elastic. I wanted it to hit just above the knees to give it a party feel. Paired with thick black tights and its fine for chasing around babies.
This Buffalo Plaid from JOANN was the perfect choice – it's soft, like flannel, easy to sew and so fun! I love how glitzy it looks with glittery heels and a jeweled necklace. But I think it could be equally cute with leggings and chucks for daytime wear. I bought 4 yards to be safe but had a little bit left over, it's a 42″ fabric. It's just $3.49 a yard right now, score!
I also threw some basic white thread in my cart because I am always running out. Since this fabric is a white based fabric, white thread worked great! I topstitched over the elastic waistband to flatten the fabric so white thread was a good choice. I used 1″ elastic to make the band a little thick. I think it would be cute with a thinner elastic also, so maybe I will try that on my next version of this! Ooh, or maybe 2″ to make it even thicker! I haven't quite thought the next version through, but I can't wait to make another.
One dress down, now I need to make some dresses to coordinate for my girls and maybe ties for the boys! I'm thinking maybe another color way of the same fabric. My gut would say black and grey but then red and grey could be fun for Christmas! What would you pick for coordinating dresses? Or go with the same black and white check?
Oh, or just go with the same colors and flannel but a new pattern? I love this black and white polka dot and black on white smudge dot:
SaveSave
SaveSave
SaveSaveSaveSave
This is a sponsored conversation written by me on behalf of JOANN. The opinions and text are all mine.
SaveSave
SaveSave
SaveSave
SaveSaveSaveSave