The Ruffled Heart Top Tutorial was contributed by Terra of mama says sew. Terra has an adorable style also has some skills! She recently competed on Project Sewn and blew me away with her garments. She also loves ruffles!
Hello to ruffle lovers everywhere! I'm Terra and I can usually be found over at
mama says sew
. I am so excited to be here today. I first found Kate's blog a couple of years ago when we both competed together on Crafting with the Stars, and I've had fun seeing the amazing things she's come up with ever since!
Today I'm going to show you how to make this ruffled heart top.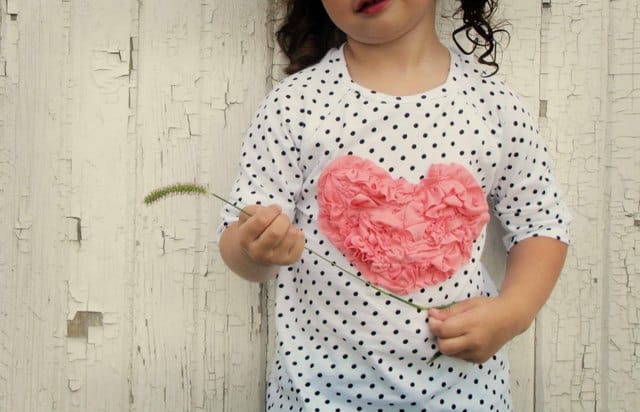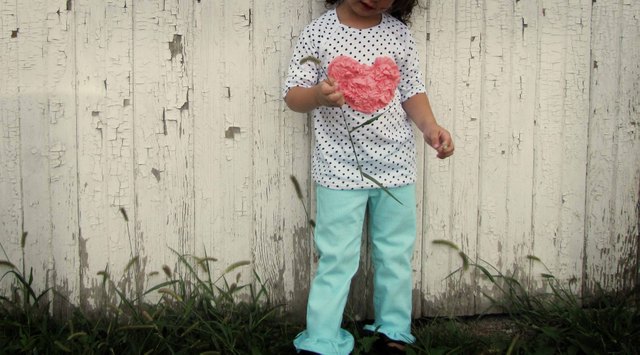 Because I love ruffles, I also added a ruffle to the bottom of the skinny jeans I made to go with the top. You can hop on over
here
for that tutorial.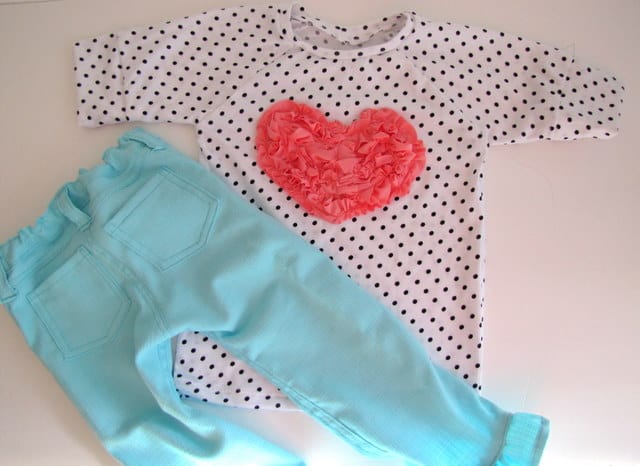 First, take a long strip of fabric and gather it. I actually used two strips sewn together. Make sure to use something that won't fray, or this will be a crazy mess after it goes through the wash. Unless you don't plan on washing this shirt, but let's face it, that would be gross.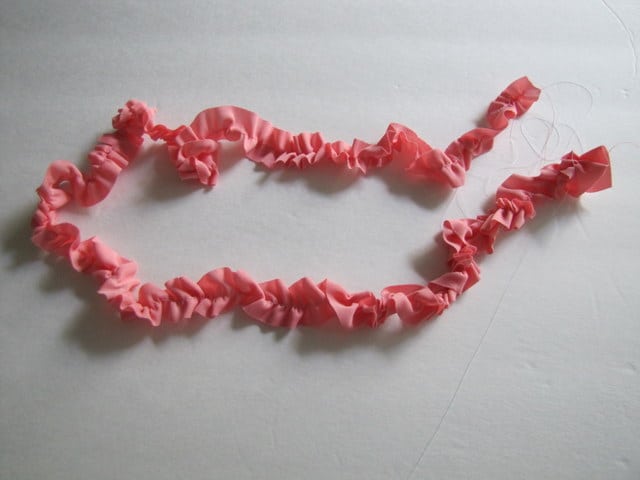 Cut out a heart from your knit fabric.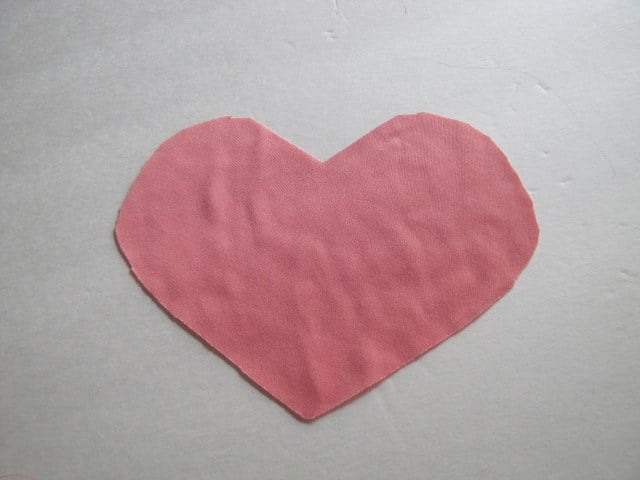 Stitch the ruffle along the outside of the heart.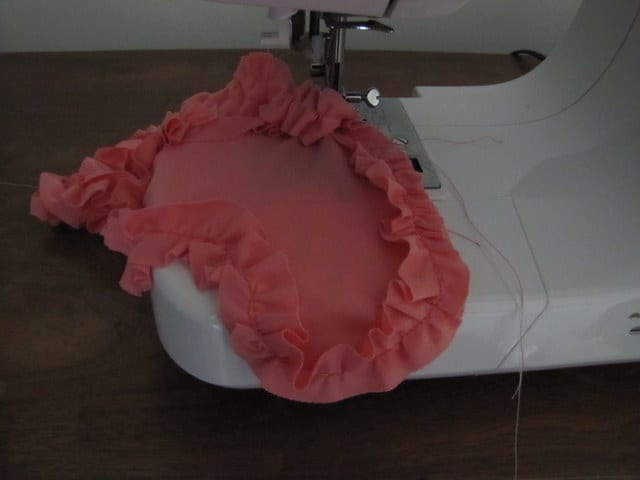 Then use the rest to fill it in. I just kind of bunched it all in there and stitched all over until nothing was loose, but you could be all nice and neat if you want.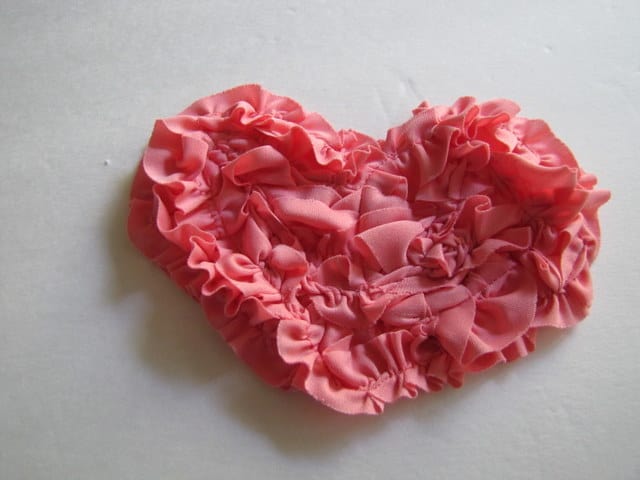 Pin it to the front shirt piece and stitch around the outside.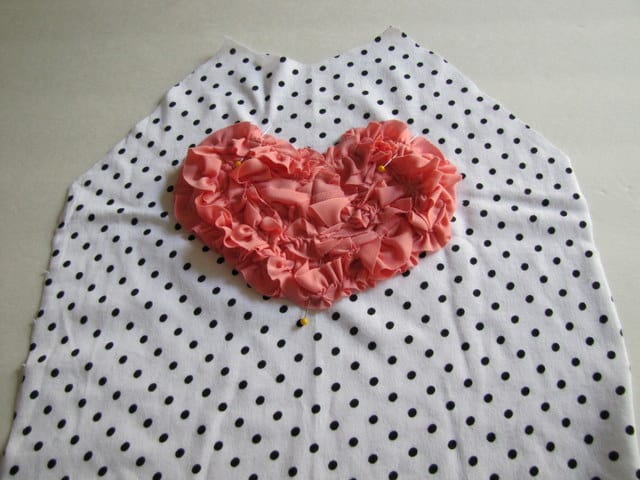 Then sew the rest of the shirt together.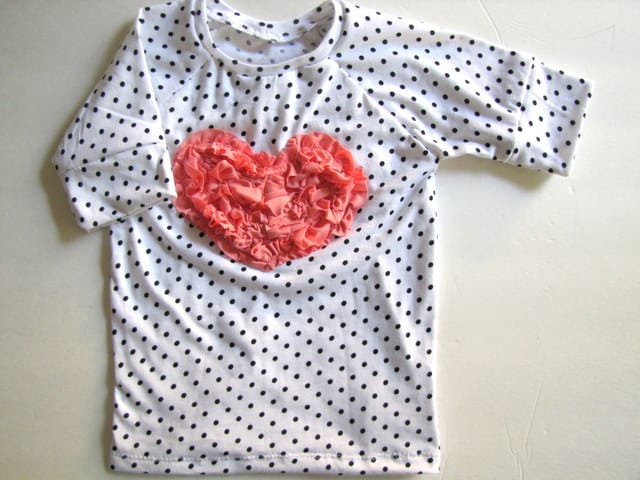 Isn't that pretty?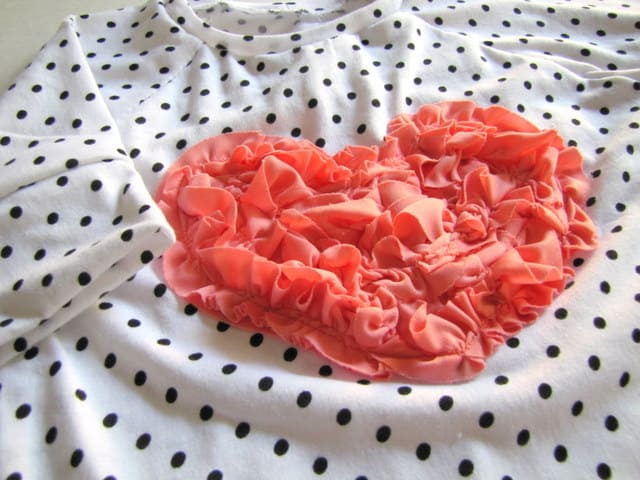 Thanks for having me today, Kate!
…..