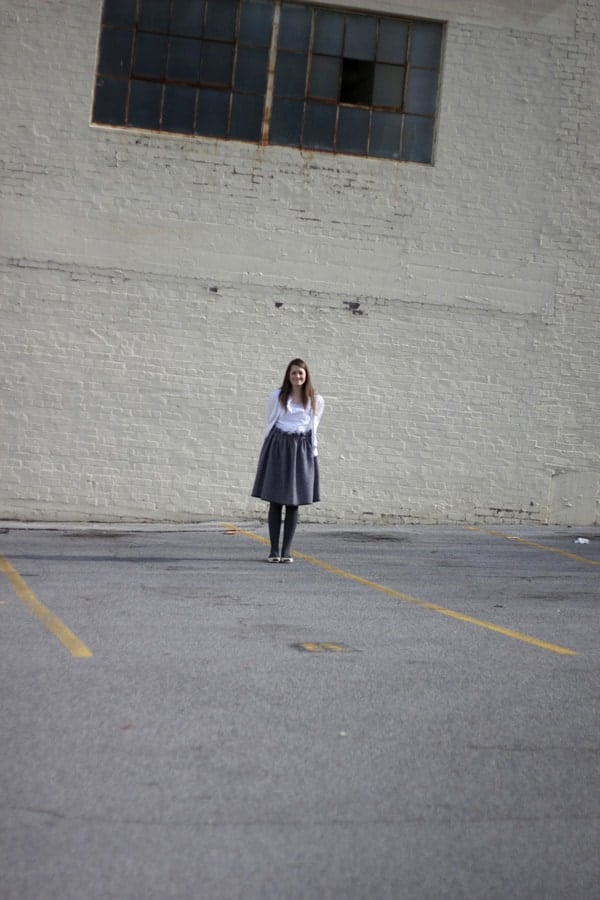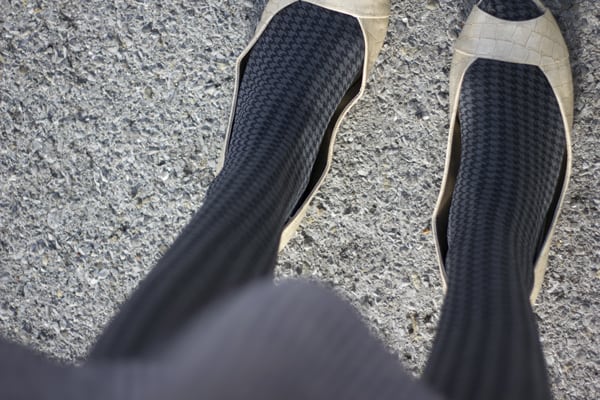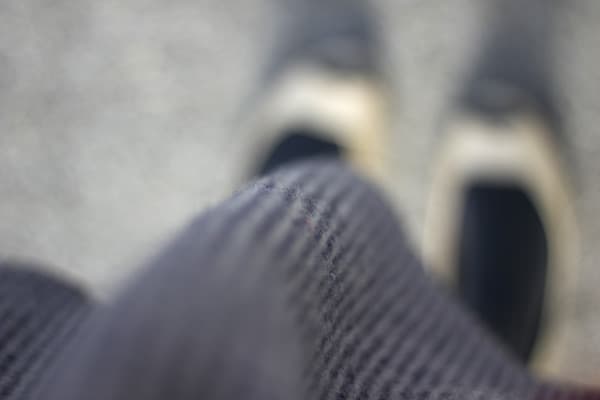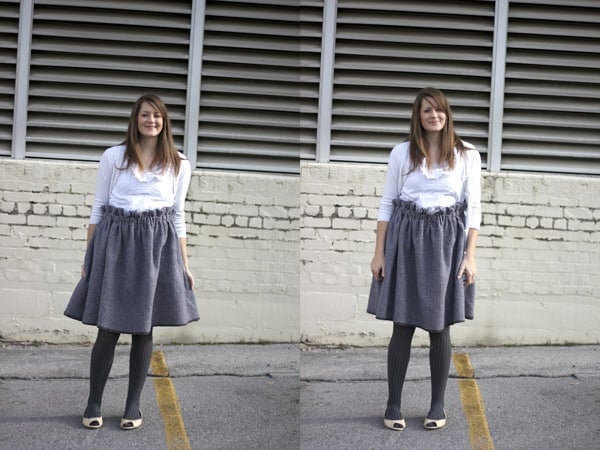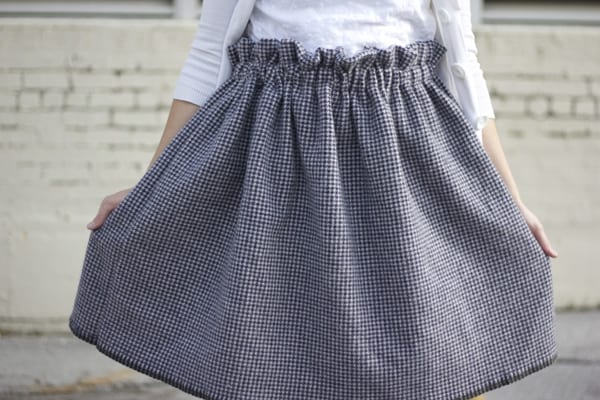 During my houndstooth obsession of 2009, I purchased this houndstooth wool on etsy. It's so super thick and has been taking up so much space on my fabric shelf. I thought about getting rid of it the other day. But instead I had a sudden burst of inspiration and 20 minutes later it was this, a wool skirt. It's so warm! I found these houndstooth tights at Target. Wool skirts and tights are a favorite winter combo. So warm and cozy!
I used my tutorial for making a gathered paper bag skirt, just with yardage instead of a sheet. And I didn't a-line it, just straight. 
I used the whole piece of fabric, which I think was a little more than a yard…so it's super billowy!