Where did this split shoulder trend come from? I'm not a fan. I think it's tacky. But all I can think is, how cool would that look with a big pop of color instead of a hole?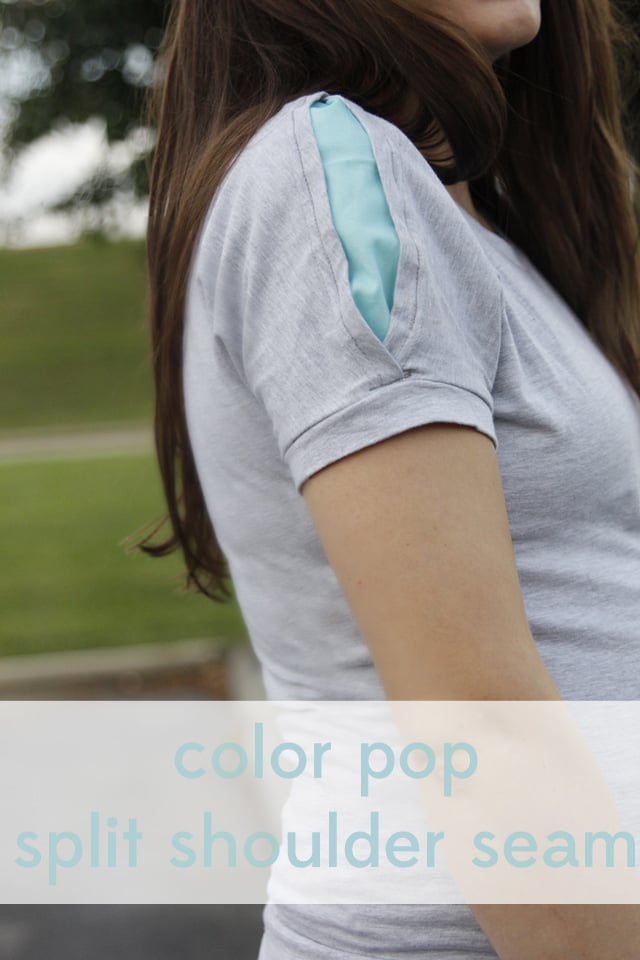 So I got one. And then I filled it in with turquoise cotton. And I like it. It's so easy. Here's how:
Materials:
*shirt with split shoulder seam
*scrap of colored cotton
*thread to match the shirt

Start by cutting a strip of fabric 2″ wide by the length of your seam. Finish the edges of the strip.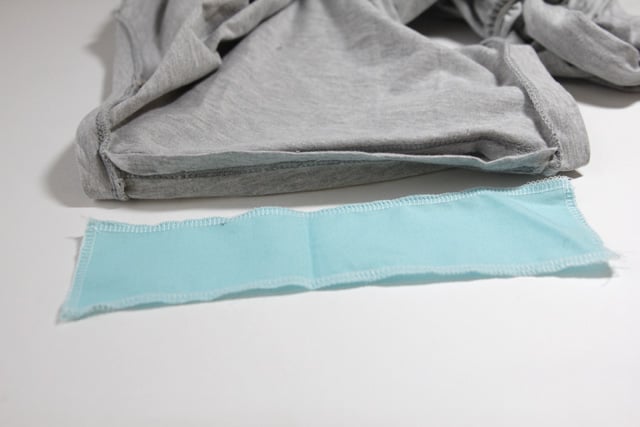 Then, pin it to the inside of one side of the seam.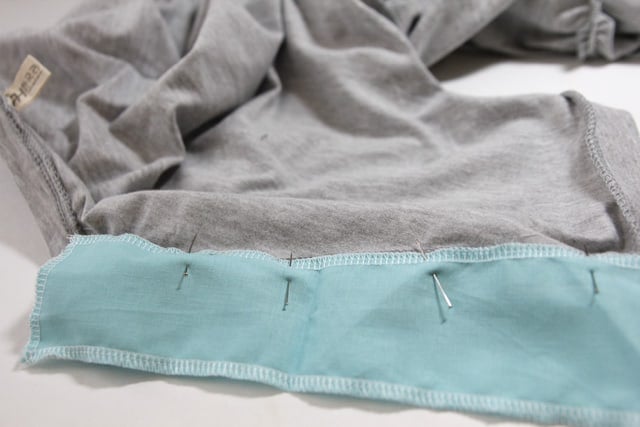 Sew it up, but stop sewing 1″ from each end.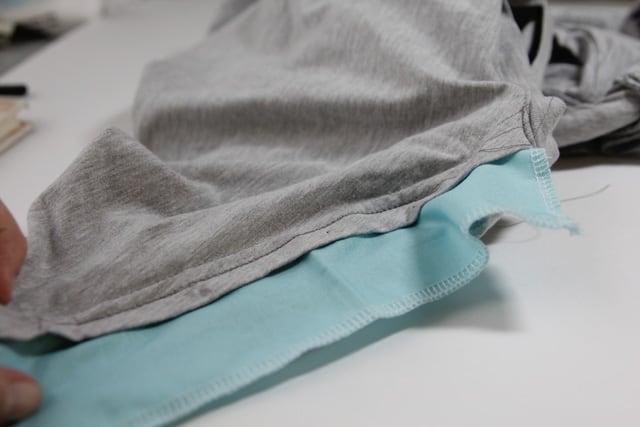 Then pin to the other side of the seam and stitch it on.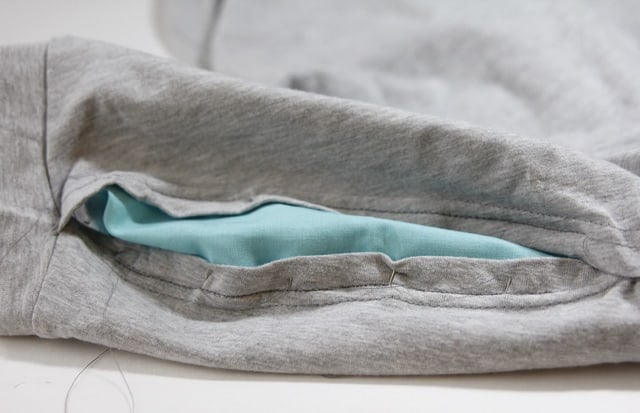 On both ends, pleat the extra fabric where the seam meets and sew in place.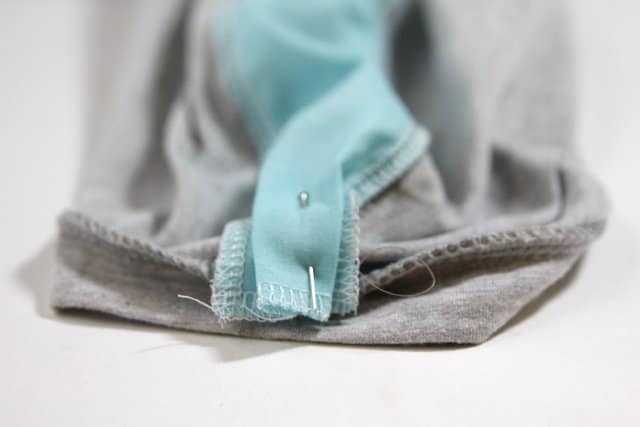 That's it! Your seam is filled!
So, when all the split shoulder shirts and dresses make their way to the clearance section when cooler weather arrives (they will don't worry), pick one up and fill it in!