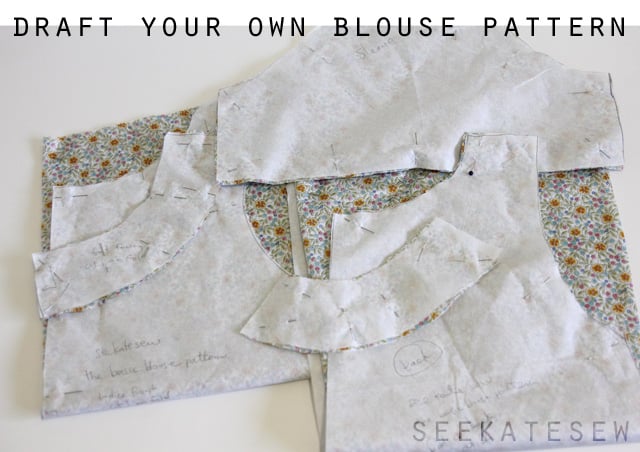 I love making blouses for myself and I often share them here with only a partial tutorial. I tend to say "start with a basic blouse pattern" vaguely which doesn't really help you! So I thought I'd share how I draft my basic blouse patterns. This basic blouse is the basis for all of my loose fitting blouses. I love the silhouette and love that these look really cute belted, too!
Here are some of the blouses I've made with this basic pattern drafting method:
The Posey Blouse
Bias Tape Bow Neckline Blouse
Scallop Front Men's shirt refashion
Ruffle Yoke Blouse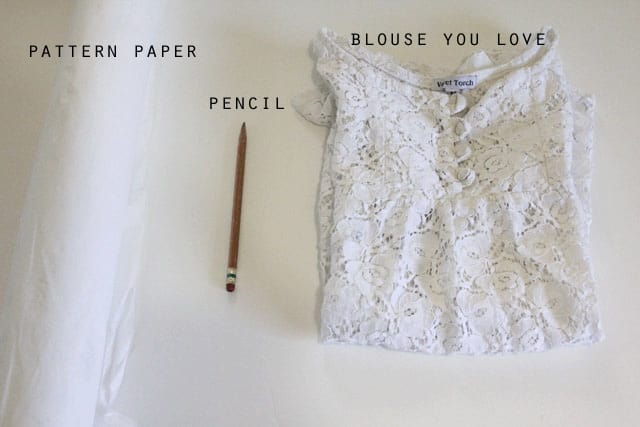 I wrote a post about my
patternmaking paper here
. You'll also need a pencil and a blouse that fits you well. We're mainly concerned with the neck, shoulders and armholes for fit.
Lay your blouse on the pattern paper and "trace" as shown below. You will have to push your blouse aside to actually get the pencil on the paper (and not on the blouse) so just do your best. You'll want to add a little ease everywhere. I make sure to add 1/2″ at the top for the shoulder seam and 1/4″-1/2″ at the armhole. You can draw your neckline however you want! That is the best thing about necklines, they don't need to fit a certain way. And we'll just add facings later, so no worries!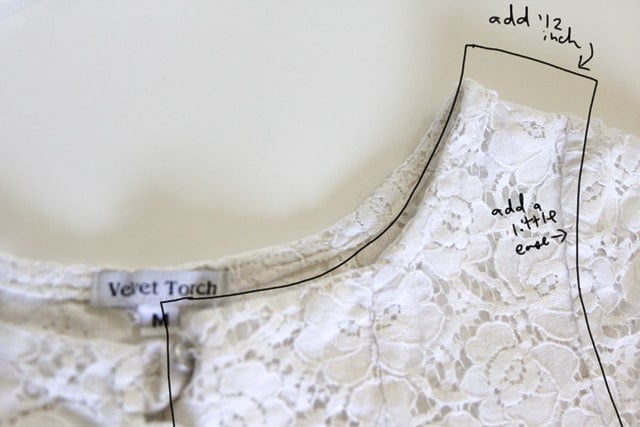 You should have something like this: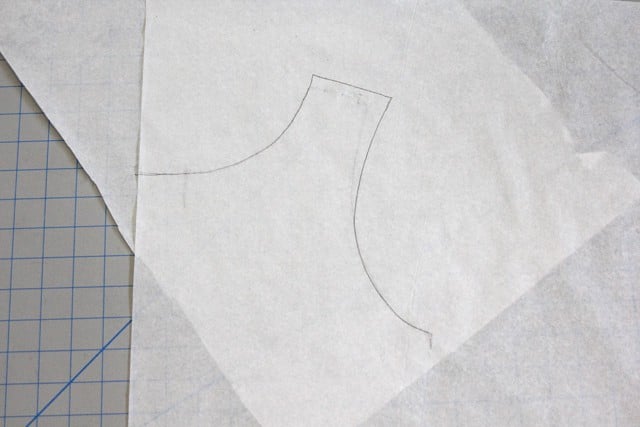 Then use a ruler to draw out the side seam.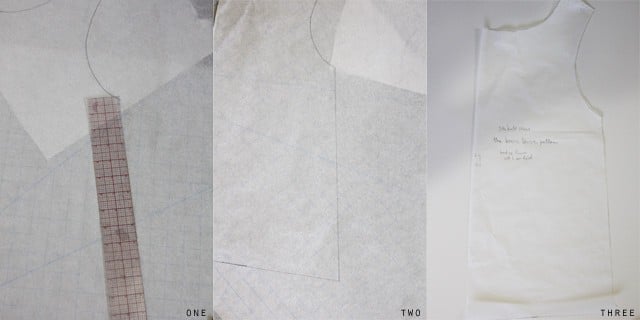 ONE: line up the ruler with the end of the armhole seam. TWO: flare the side out to your liking. Draw a line from the finished side seam to the middle of the blouse pattern piece. THREE: cut it out.
You can label your pattern like a professional pattern with your name if you want. Make sure you write what piece this is and how you should cut it out, just so you remember.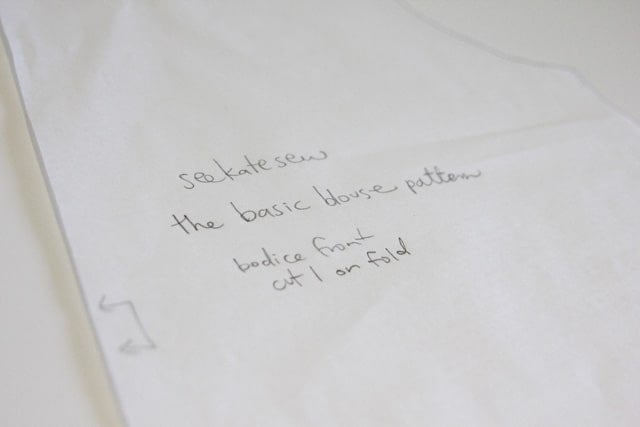 Now do the same thing for the back of your blouse. When you're ready to draw the side seam, line up the front with the armhole edge so you get the same angle.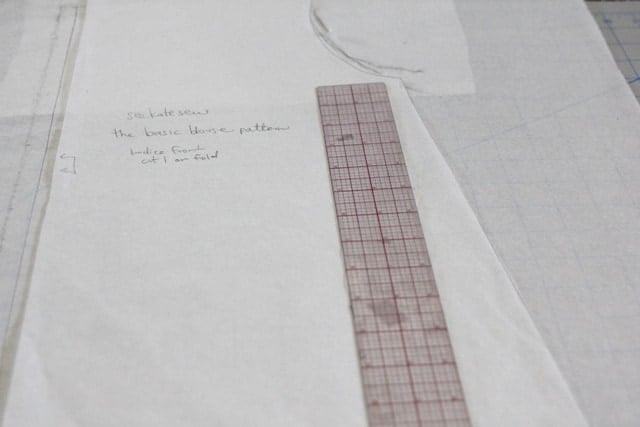 I always cheat for the sleeve part. It's just not worth drafting (shh!). So, find a pattern that you like and trace the sleeve curve. I'm using Simplicity 4111, which has been on my to-make list for like years. (Maybe now that I've shared that publicly it will get bumped up to the top of my to-do list.)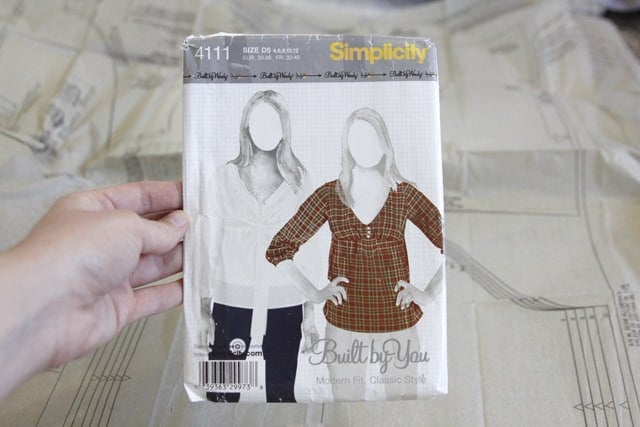 You really only need to trace the top curve, which is the tricky part. You can make the sleeve as long or as short as you want. I labeled this piece "sleeve". Isn't that cute! You can probably tell that it's a sleeve, haha. :)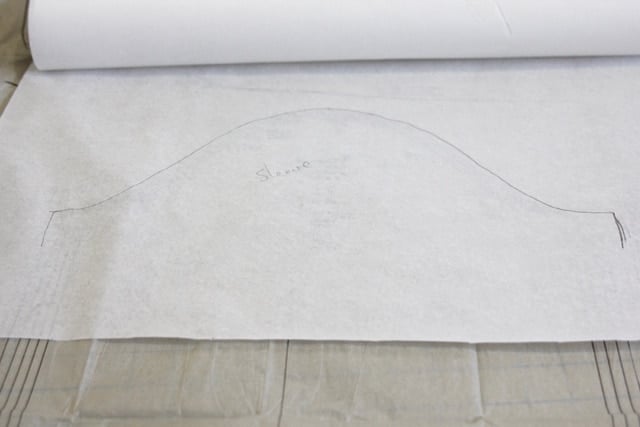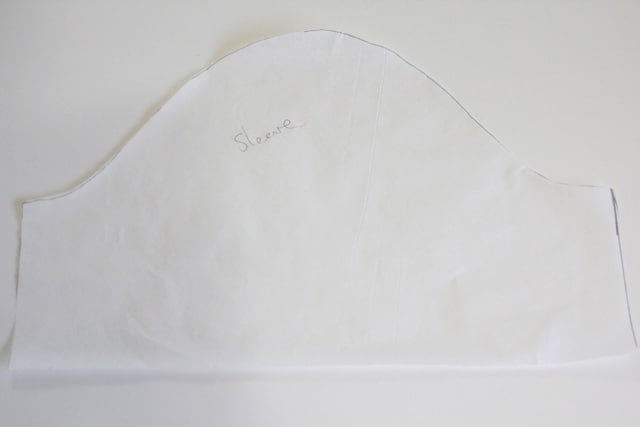 The only thing left is facings. Here's my tutorial on drafting and sewing facings.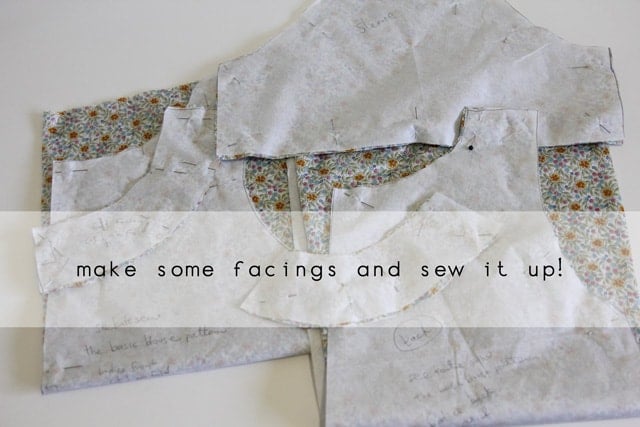 And then you're done! BAM! Your very own blouse pattern made for you! Now you can make any sort of blouse you want! I'll be building on this pattern in the next few months. I'll show you how to make different blouses all from the same exact pattern. It will be so fun! You can also transfer this basic pattern to a thicker manilla paper or kraft paper to keep it nice and neat for you. Then you can trace another one each time you need to use it.
Now go make yourself a ruffled posey blouse, or maybe a ruffle yoke blouse…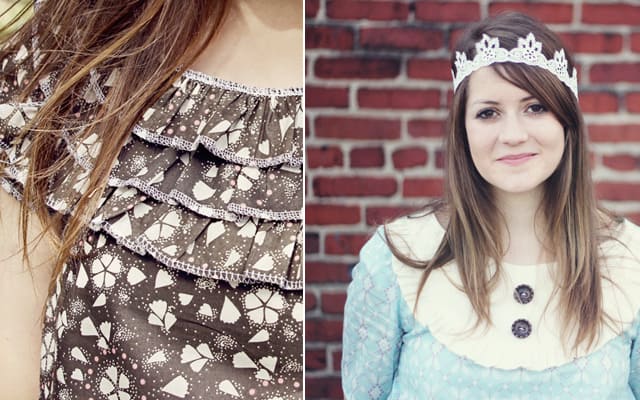 Or switch it up with a bias tape bow neckline or scallops down the front!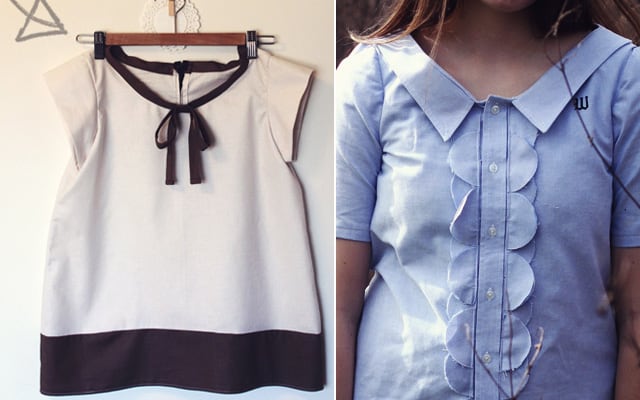 go make a blouse!