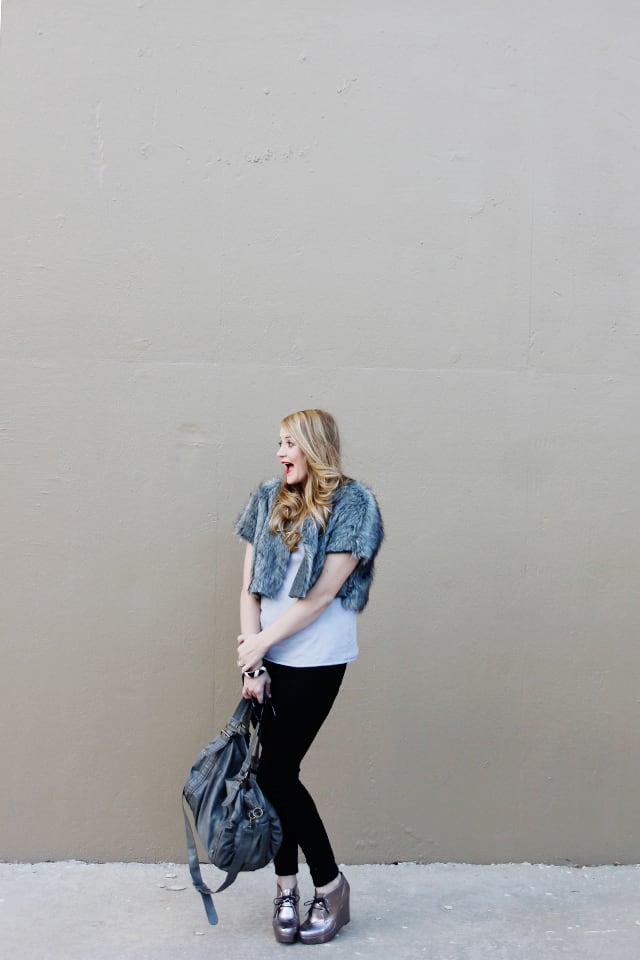 Every fall I buy some faux fur and let it sit in my sewing space until inspiration hits. For this yard of grey faux fur I thought a cropped jacket would be fun. Cropped jackets and sweatshirts are in style this winter and so is fur! This post includes a free pattern download for this easy jacket! It's one-size and should fit a good range of sizes. I usually wear a Medium for reference. This is the perfect FANCY party accessory! It's retro without being old and so classy. It's also super warm and totally vegan. So yes!
I think this cropped jacket gives a fancy/vintage feel with hardly any effort. You can pretty much through it on over any outfit! I did a little monotone grey/black outfit for this. I'm wearing a Neptune Tee that I made and some awesome greyish/purple metallic platform wedges that I found thrifting. They are really fun but I haven't quite learned how to walk in platform heels yet, hah!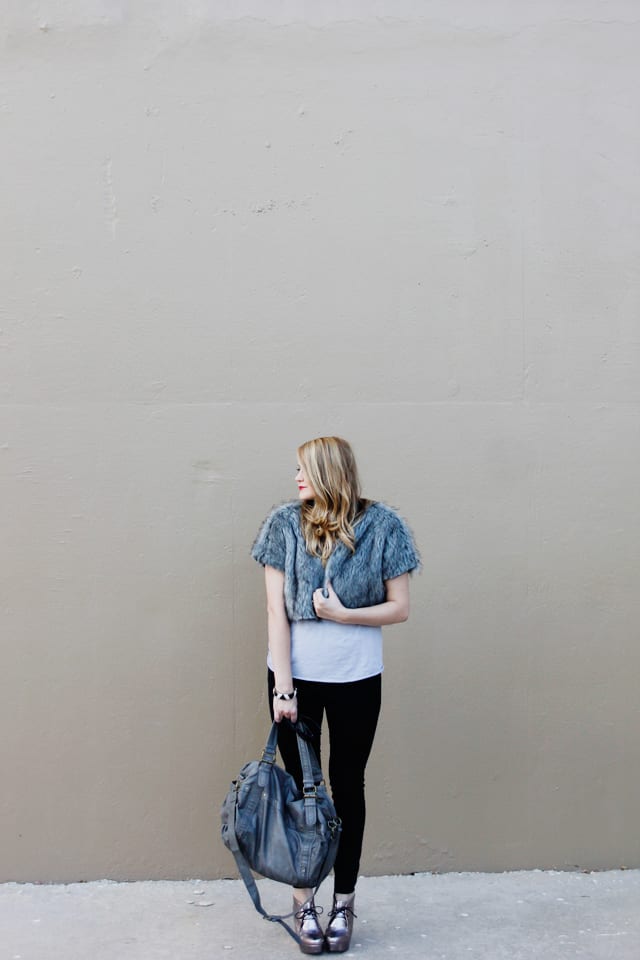 I didn't line my jacket since the fur won't fray and the fluff of it covers any unfinished seams. You certainly can line it if you want! Leaving it unlined makes this project super fast and easy. It will take you about 20 minutes!

Before you start, read my post about sewing with faux fur and download the free pattern here
Outfit + fabric details//
pants: Forever 21
Tee: Neptune tee in grey knit from Girl Charlee
Crop Jacket: free pattern with Faux Fur from Joann
Shoes: Dolce Vita, thrifted
Bag + Bracelet: thrifted

Click through for instructions!
Materials:
-1/2 yard of faux fur

1. Print your pattern. It has 5 pages and will print with about a 1/2″ trim. Trim that off and tape pieces together, matching dashed lines. The pages go together like this: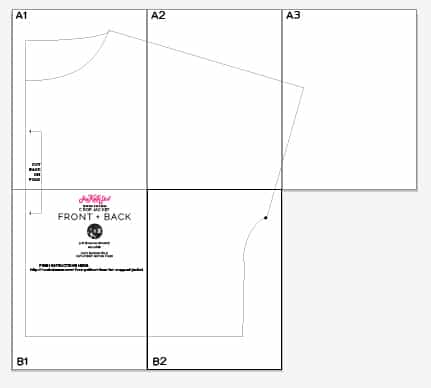 2. Cut out 1 piece on the fold using the top neckline. This will be the back piece.
Cut out 2 front pieces (not on the fold) using the lower neckline.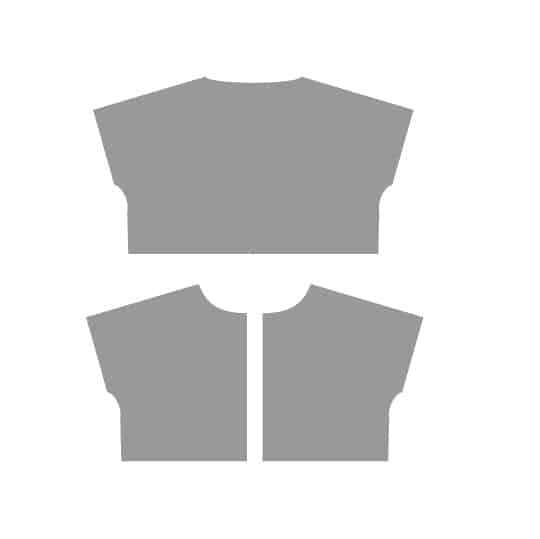 3. Lay front pieces on top of back piece with right sides (furry sides) together. Pin and stitch along the shoulders and from dot on pattern piece to bottom of side seam.
Backstitch at each end.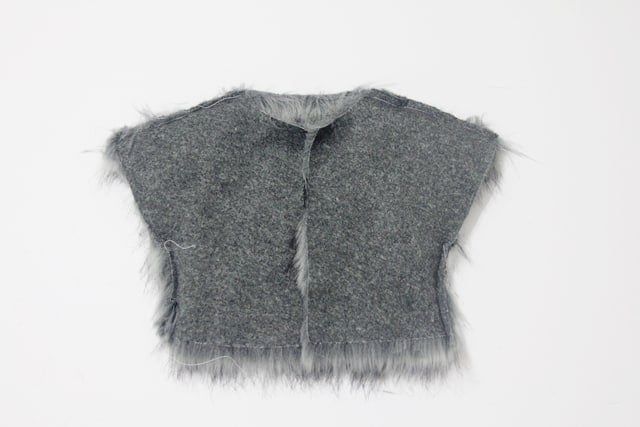 4. Flip your jacket right sides out and you're done! You may need to trim some of the fur to get it looking right.
Come back tomorrow to see what I did with the other half of the yard!