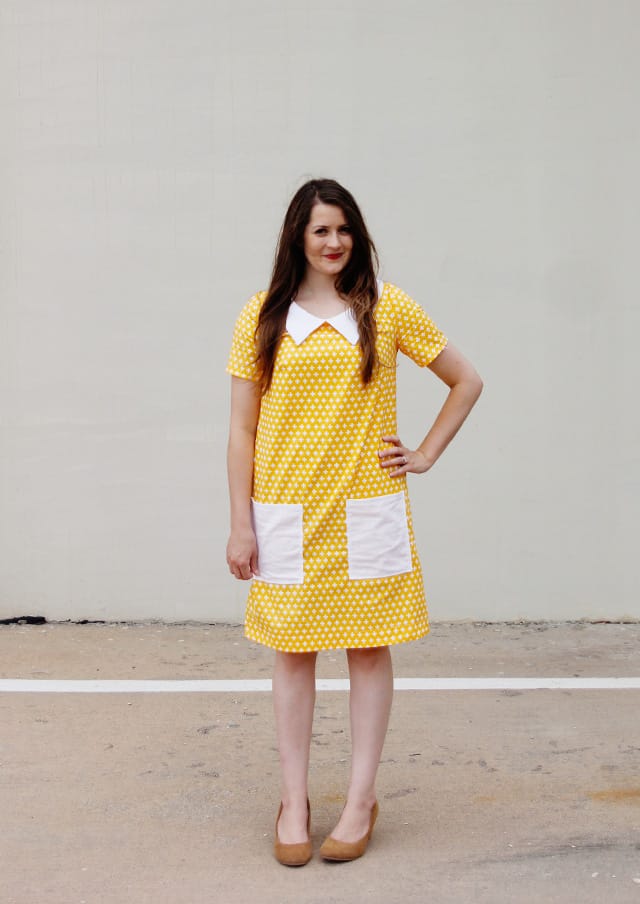 I sewed up a yellow Sophie Shift with some Ann Kelle remix fabric a few weeks ago. It took me a while to get photos. It was pretty windy when we took these, so it was hard to get the dress to lay straight! Anyways, I loved sewing with this cross fabric. The color is called Summer, and you can check it out here. There are some other colors also!
I think everyone needs a good bright yellow dress for summer! Bright yellow is just a fun color and I thought it went with the retro feel of this pattern. I used a white solid for the collar and pockets.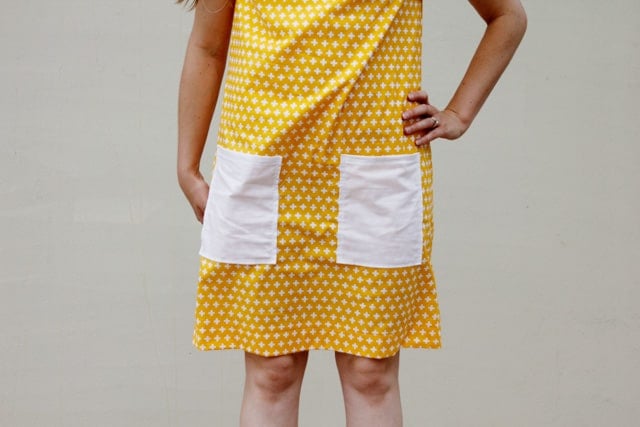 The big pockets remind me of an apron. I didn't add a ribbon bow to this one to keep it simple. Isn't the fabric awesome!?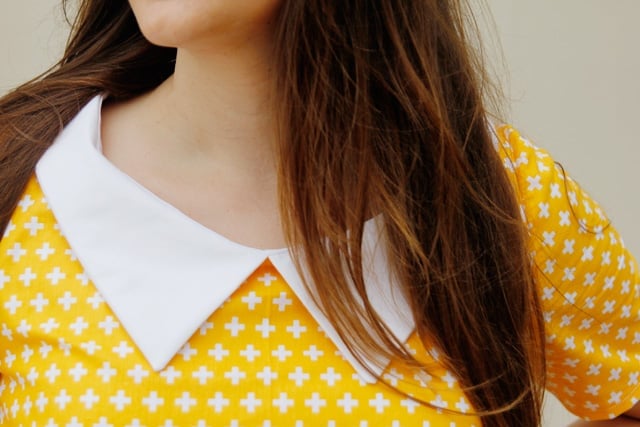 Thanks Ann Kelle for the happy fabric!