I love love love patterns. I don't usually use them as they come, but I use them in one way or another all the time! However, they have also made me crazy in the past. So here's a little rant on patterns. (And how to make your experience better!)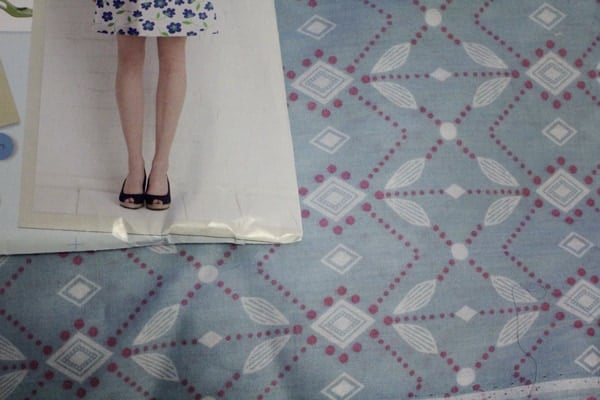 1. 
The sizes are wacky!!
I am not a size AMILLION thank you very much. But in pattern size, you have to size UP a few sizes, usually 2-3. Why? Because pattern companies went mainstream in the early 1900s and have not changed a thing. I think we should standardize them all, but I guess that would be too difficult. (what?)
How you can make it better: Measure yourself. Measure your hips, bust thighs and waist and find your size. There are a lot of things to measure, but these basics will get you in the right starting size. You may not be the same size on top and bottom. Once you know your "pattern size" you'll never make a 3-sizes-too-small purple pencil skirt and cry as you peel it off your body again. (True story, minus the crying. But I do usually run 10 miles after this happens.) 
So when you go to the store you can buy size amillion and just know everyone else is buying that size, too.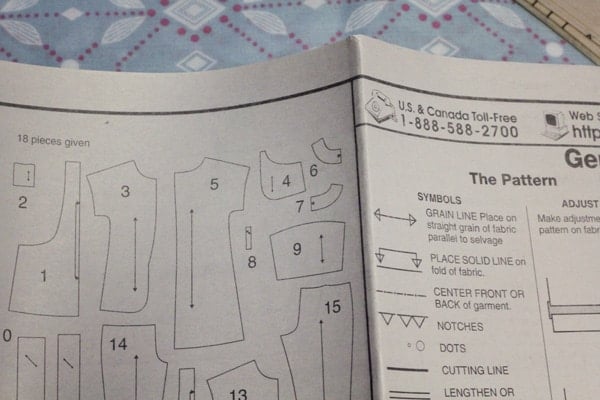 2.
 The bra cup is too small/big/high/low/wrong.
Standard patterns are made for a B cup. 
How you can make it better:
So if you're not a B, you'll have to change the dart size and possibly the angle of it. It's not as daunting as it sounds.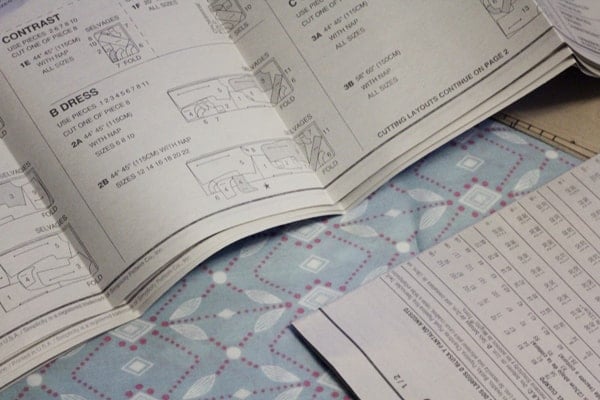 3. The instructions are crazy.
 Pattern companies are trying to get better at making simple instructions but it is difficult to show some things on a piece of paper. A lot of pattern companies are introducing, simpler, more trendy patterns that are the perfect starting place for clothing. 
How you can make it better: To be honest but I usually don't even look at the instructions as I piece together a pattern, though I keep them by my side. If you've made a dress or skirt or pants before you know the order of assembly. Pattern companies don't always publish the "right" way to do things, either, just the easy way to illustrate it.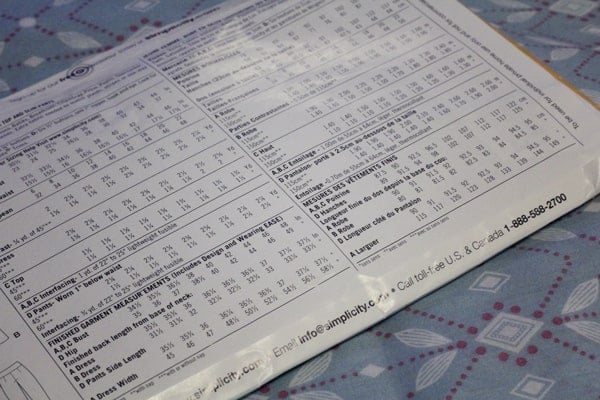 4. The numbers on the back are so confusing.
It took me a long time to figure out all the crazy numbers on the back of the pattern. 
How you can make it better:  The only reason all those numbers are there is to help you get the right amount of fabric. Once you know your pattern size(which is typically another set of confusing numbers on the back), just scroll down to find out how much yardage you need. Typical cotton prints come on 40″ bolts, so you'll normally need the yardage for 40″. If you're in doubt, just buy the bigger number and you'll have extra! Don't even look at all the other columns.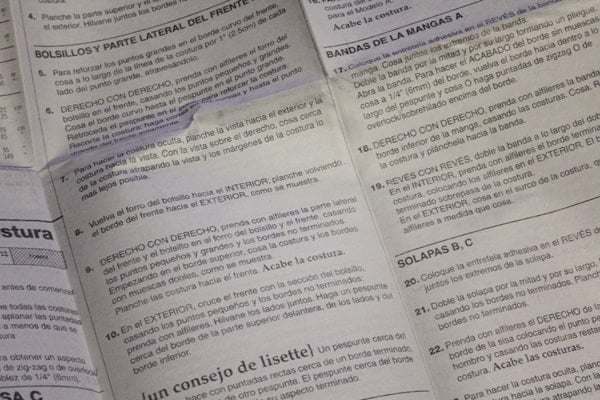 5. Words without definitions. Oh and words in Spanish.
What the heck is a ***nap? Not the kind where you sleep, but that would be nice. 
How you can make it better: For the most part you can just ignore it. Nap is a strange word for one-way design. If you are using a fabric with a "nap" it is a fabric with a pile (like velvet, terry) or luster (satin, silk) that looks different from different angles. It just means you'll need extra yardage to cut it out. The same is true for prints or plaids that need to be a certain way. Nap really just means pile, but I think it has become all inclusive of the other things, too.
If you're not using the Spanish/French/whatever instructions, set them aside so you don't get too overwhelmed.
(*** added for dramatic effect. I think the pattern companies think stars make it more confusing. And it does.)
Do you have any to add? I'm sure I'm missing something. So what do you think about patterns? Are you a lover or a hater? Or both?