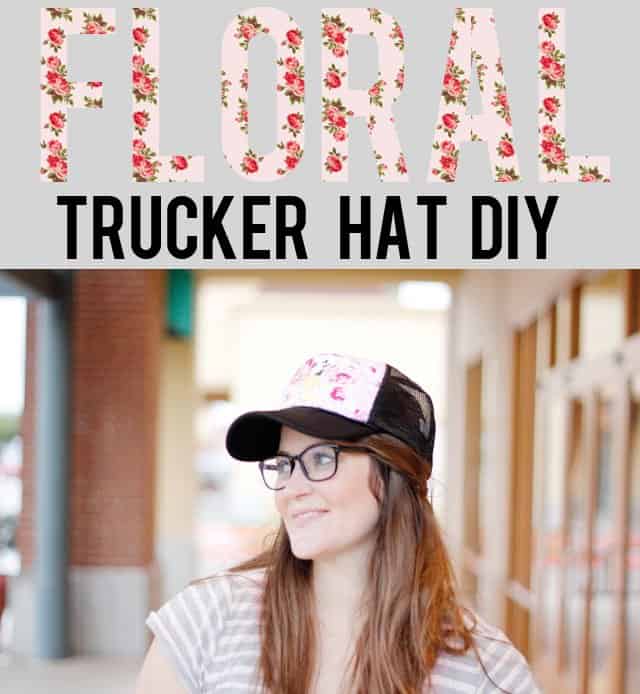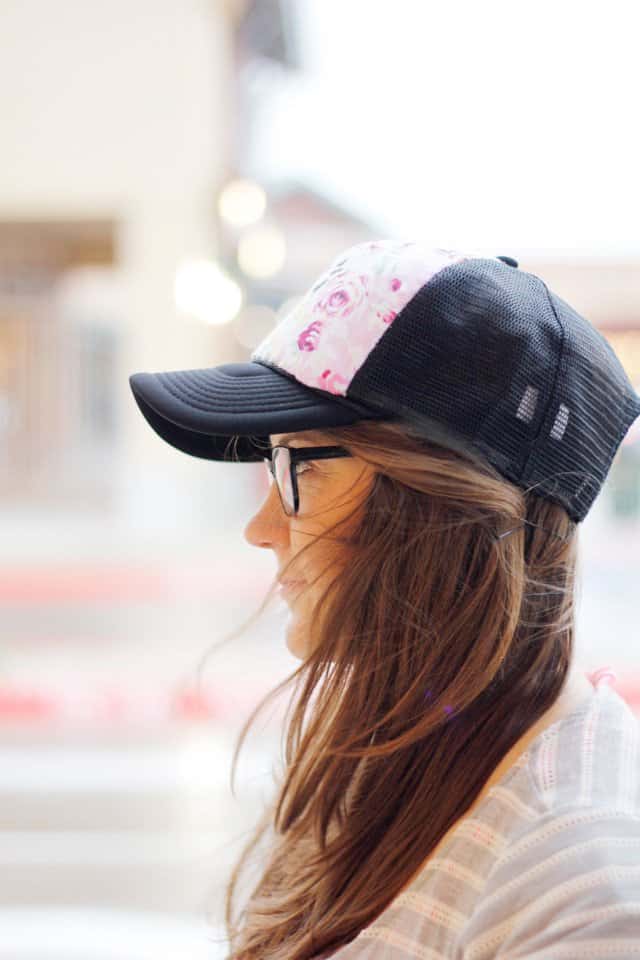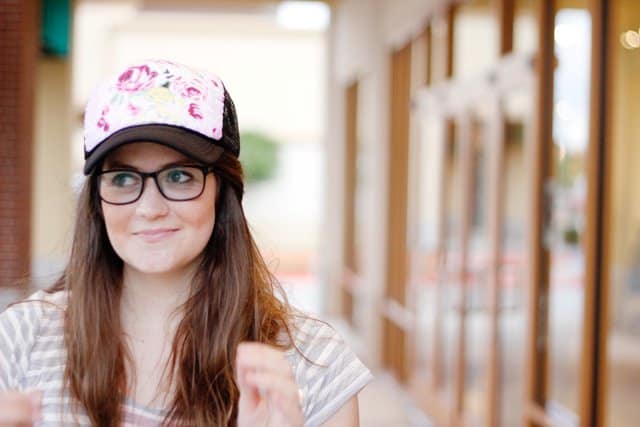 I got new glasses!  They're fake ones, "fashion frames" even though I do wear glasses. Sometimes I just want to wear fakes ones and keep my contacts on. I've been searching for the perfect frame forever and I think these might be it! Not too bulky, not too small, not too big. These are really lightweight and I love them.
These glasses were sent to me courtesy of firmoo.  The link is right here, although it looks like they are phasing this style out. They have sunglasses there also, you can get them prescription or just for fun. I have another pair of prescription glasses, these ones! Anyways, you can get your first pair for free right here!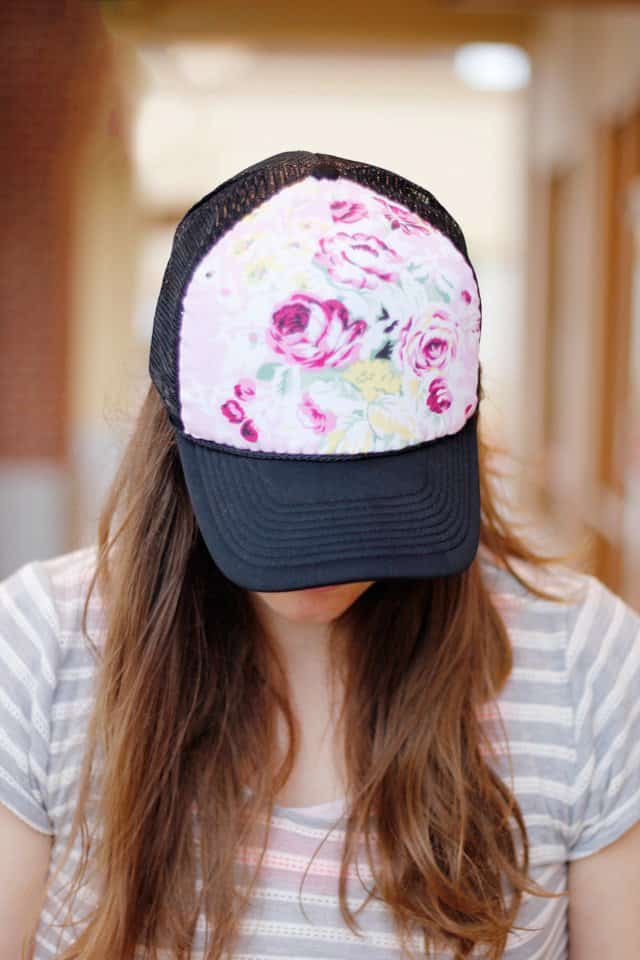 But anyways, this post is about my new DIY floral trucker hat! I've just been floralizing everything possible lately and the blank canvas front of a simple trucker hat was calling my name. I got this plain trucker hat on Amazon, they have tons of blank hats in all sorts of colors. And then I used a scrap of knit fabric to cover up the white part of the hat. I stitched it on with a little hand sewing.
(It was super windy so my hair is a mess!)
Want to make one, too?
Floral Trucker Hat DIY
–plain trucker hat
-floral fabric
-needle and thread
–free template download
Instructions:
Print the free download and cut out 1 piece on the fold line.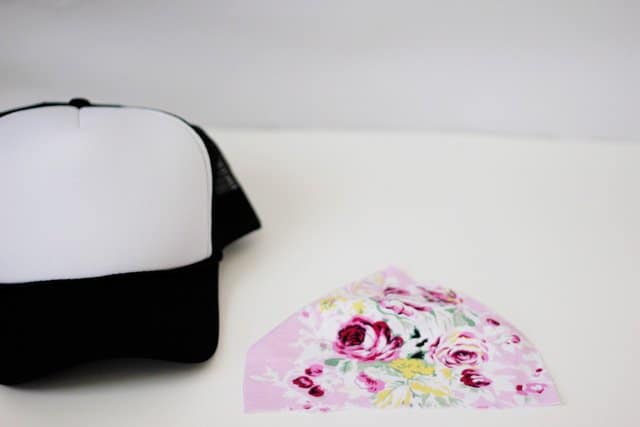 Sew the two top pieces together in the center with a dart.
Press under 1/4″ all the way around.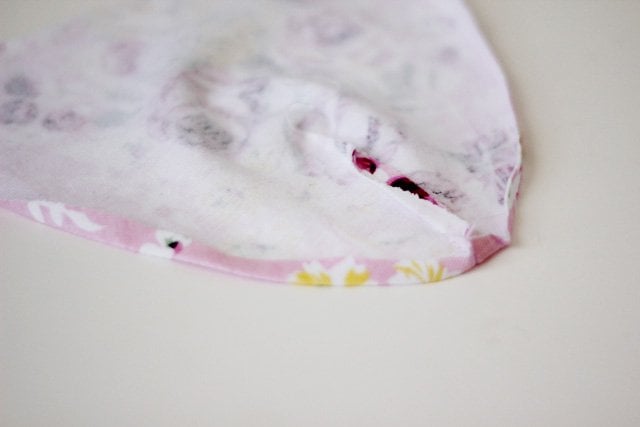 Start sewing at the very top of your hat. Slip stitch the fabric on all the way around.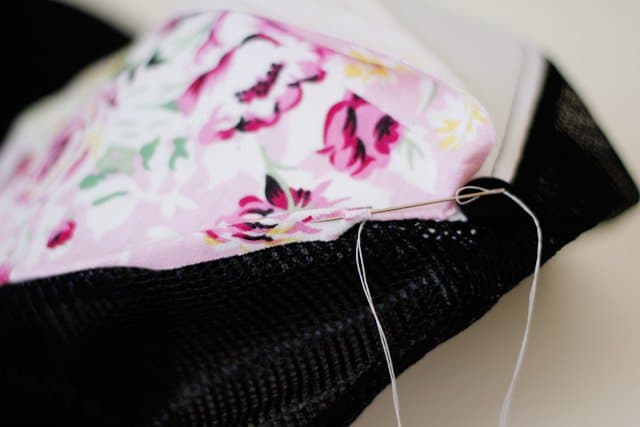 Use pins to keep it in place.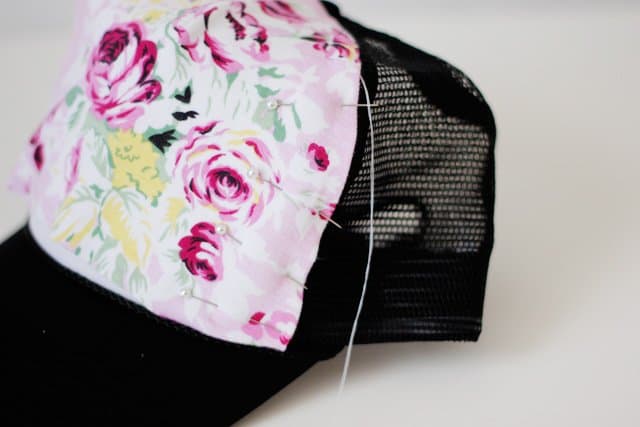 Keep stitching until you reach the top again!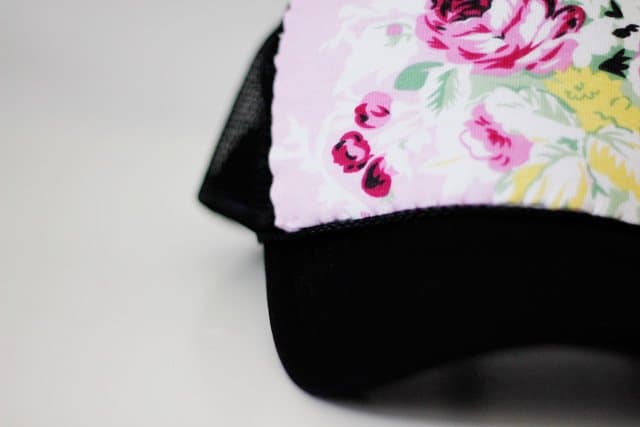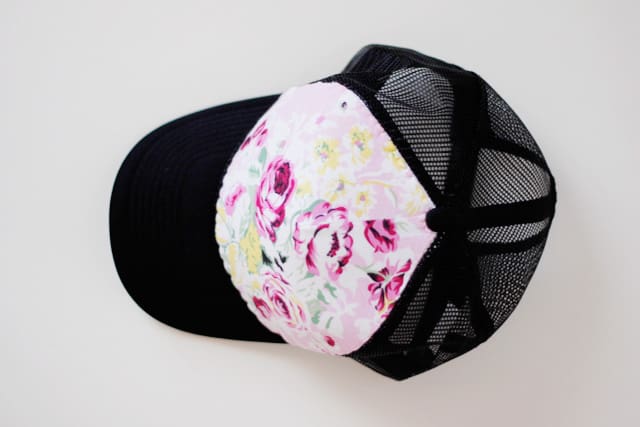 I'm not sure I will ever be over floral, so I hope you don't get sick of it!
Fabric sources:
-pink floral: Girl Charlee