Since nurses are now wearing masks routinely, their ears are getting sore and chaffed from elastic! This nurse headband with buttons pattern is an ear-saver – it allows healthcare works to pull the mask above their ears and secure the mask elastic on a button. That way their ears don't get pulled all day. These fabric headbands are so comfortable, cute and easy to sew!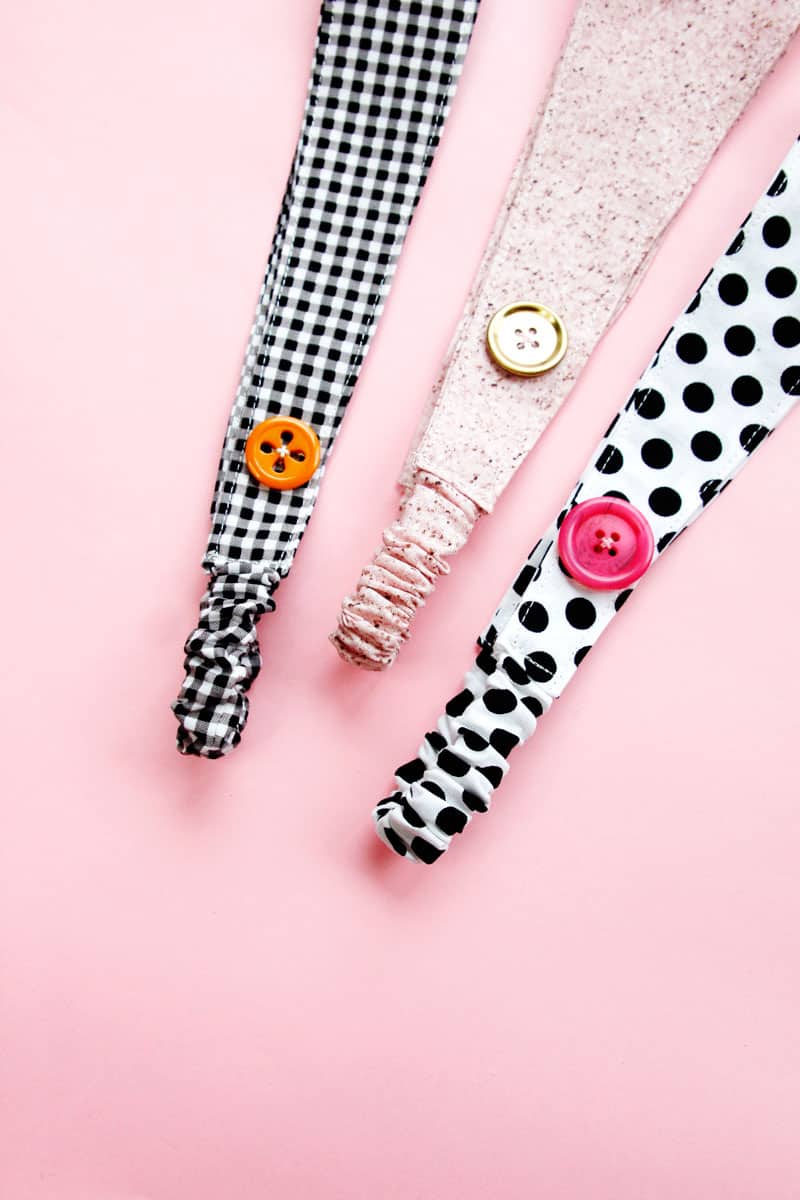 I used basic cotton fabric for these headbands, which means you can use a fun print or bright happy colors! You can even make a matching mask!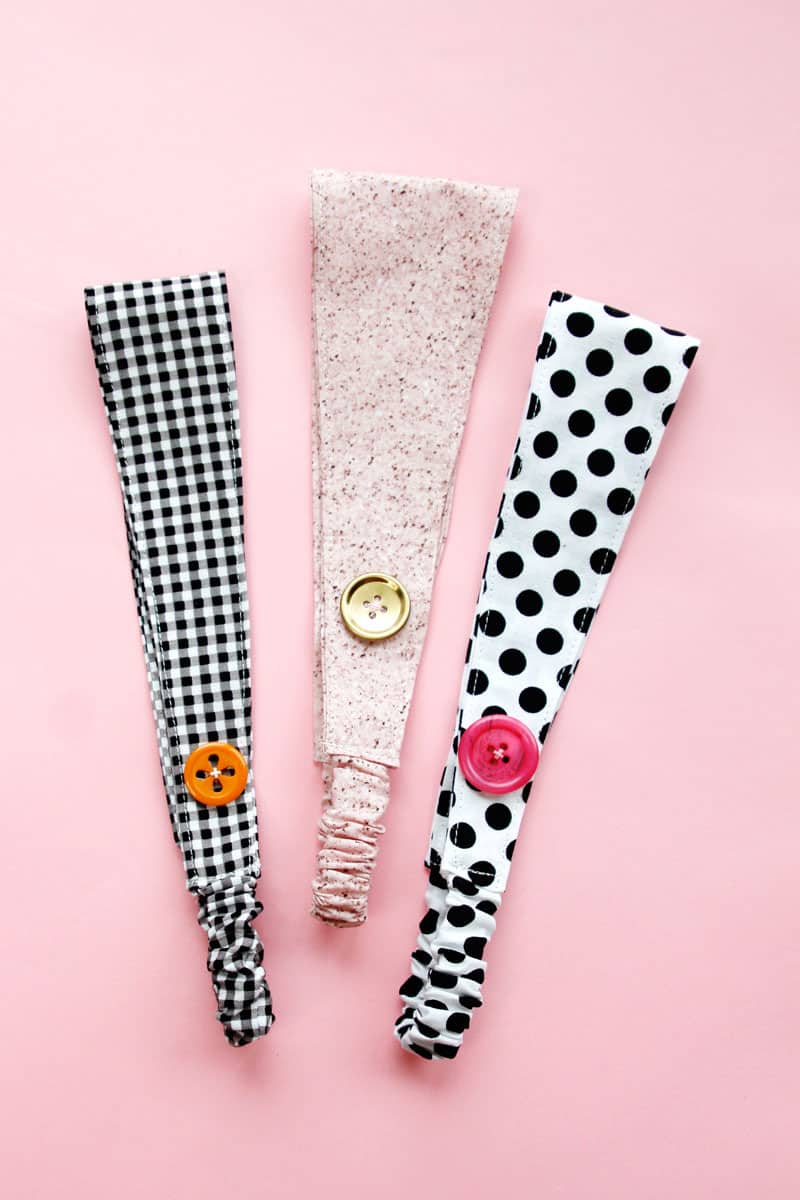 This headband pattern has a free download that you can print from home!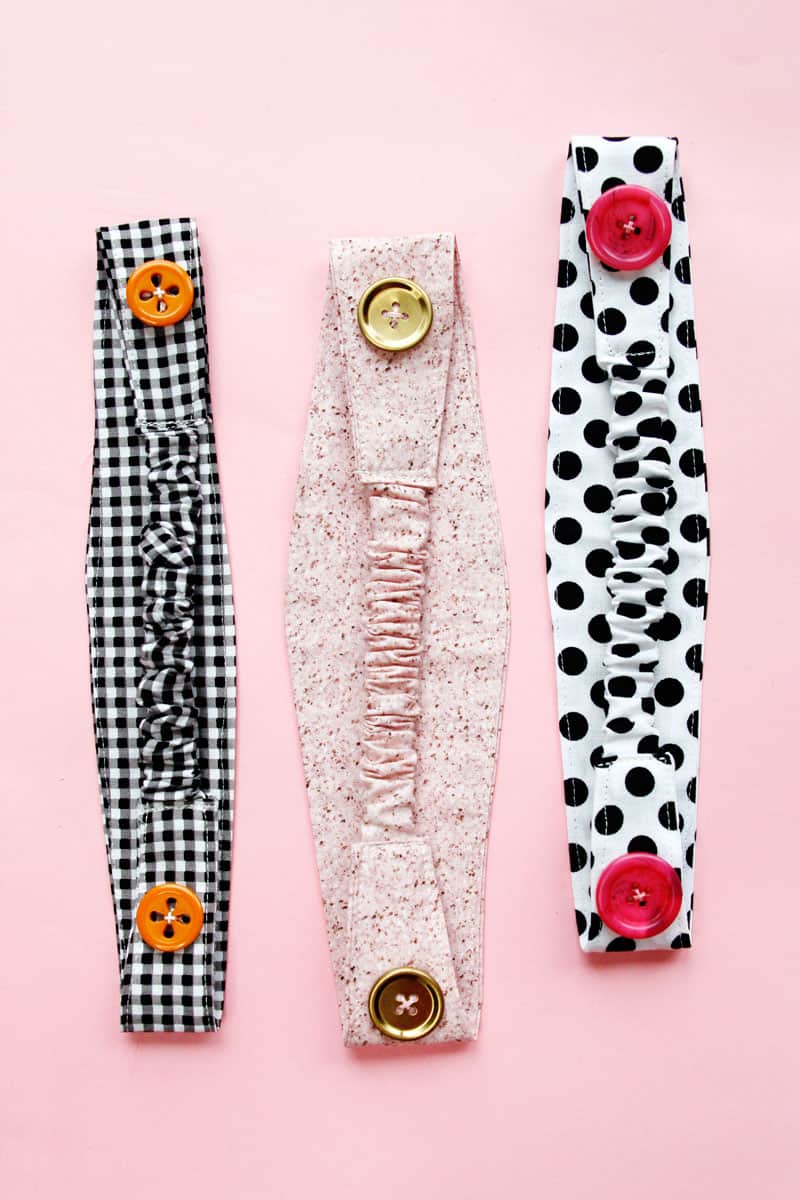 The pattern includes 2 sizes and 2 headband widths.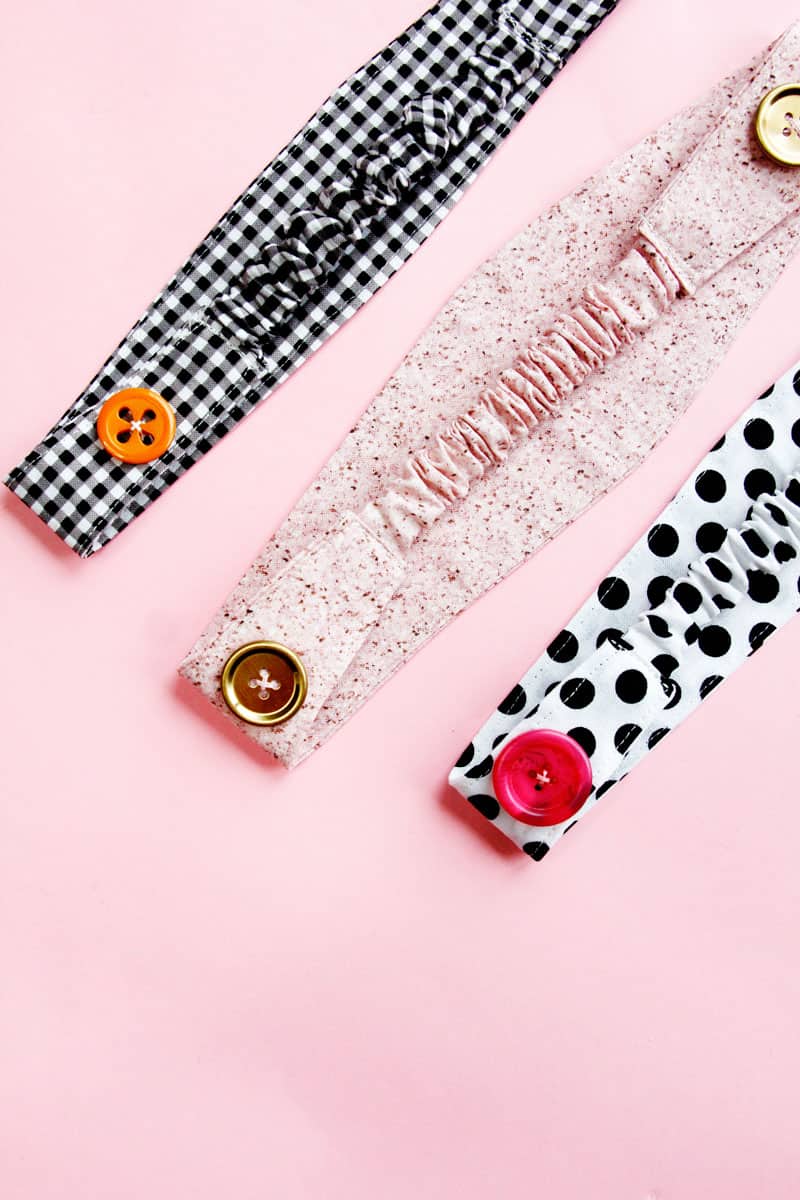 These nurse headbands are so easy to make.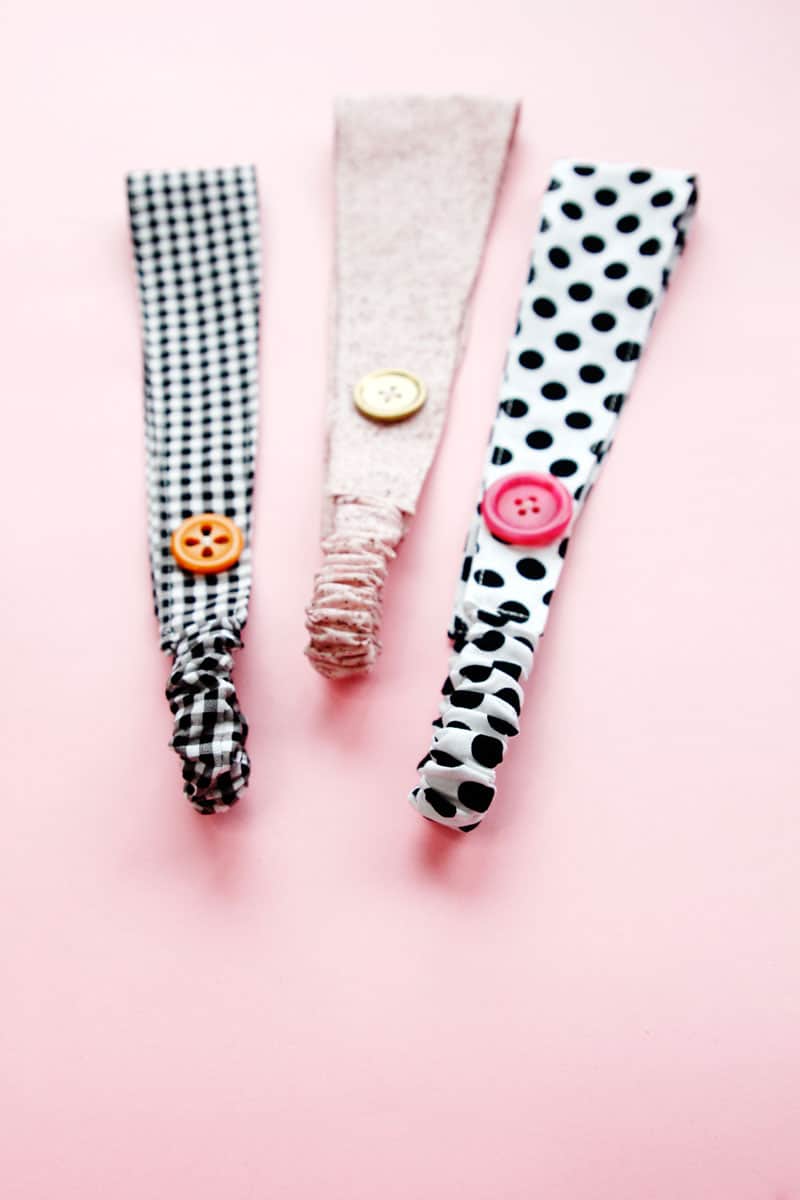 Button Headband Materials
Cotton fabric, preached
Two buttons – 1/2″ to 1″ in diameter
Pattern pieces, download below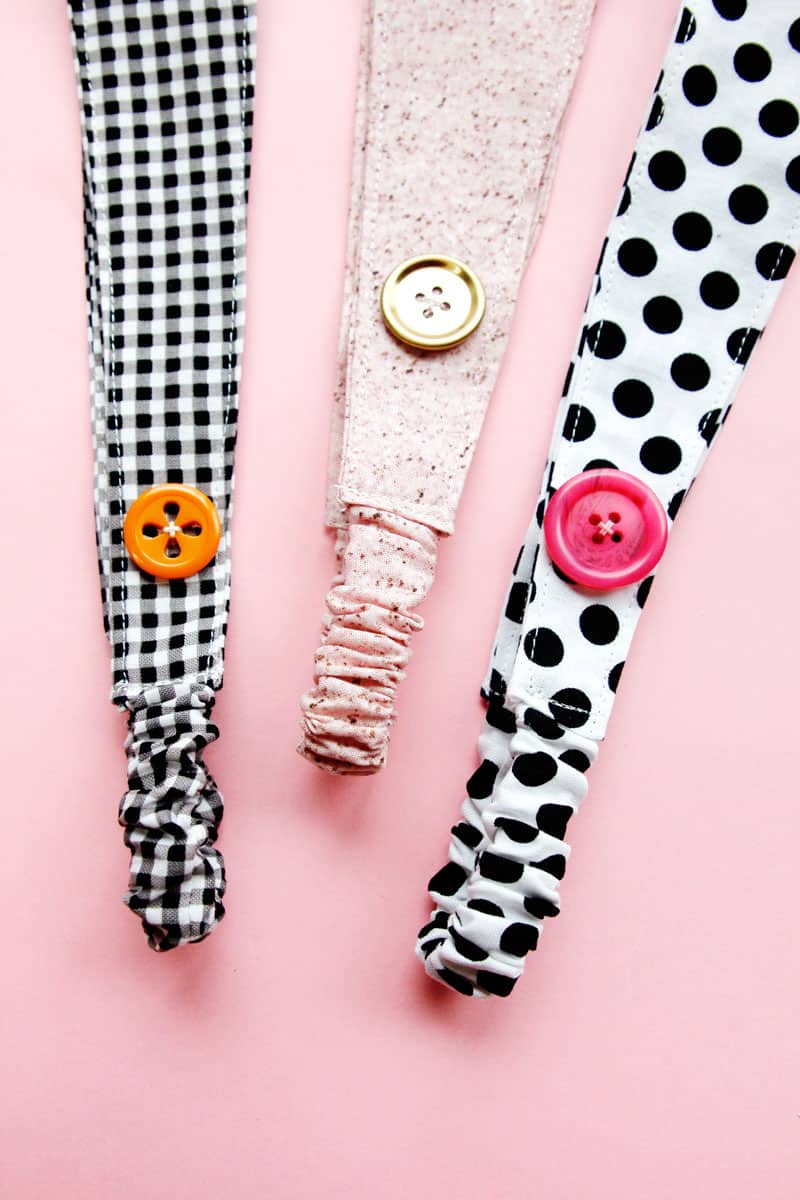 Nurse Headband Printing Instructions
Download the pattern pieces and print them out at 100% or DO NOT SCALE. Print on cardstock if you want the pattern to last longer, especially if you are sewing a lot of headbands. Trim pages along the dotted lines and tape pattern together.
The headband pattern includes 2 pieces and an elastic measuring guide.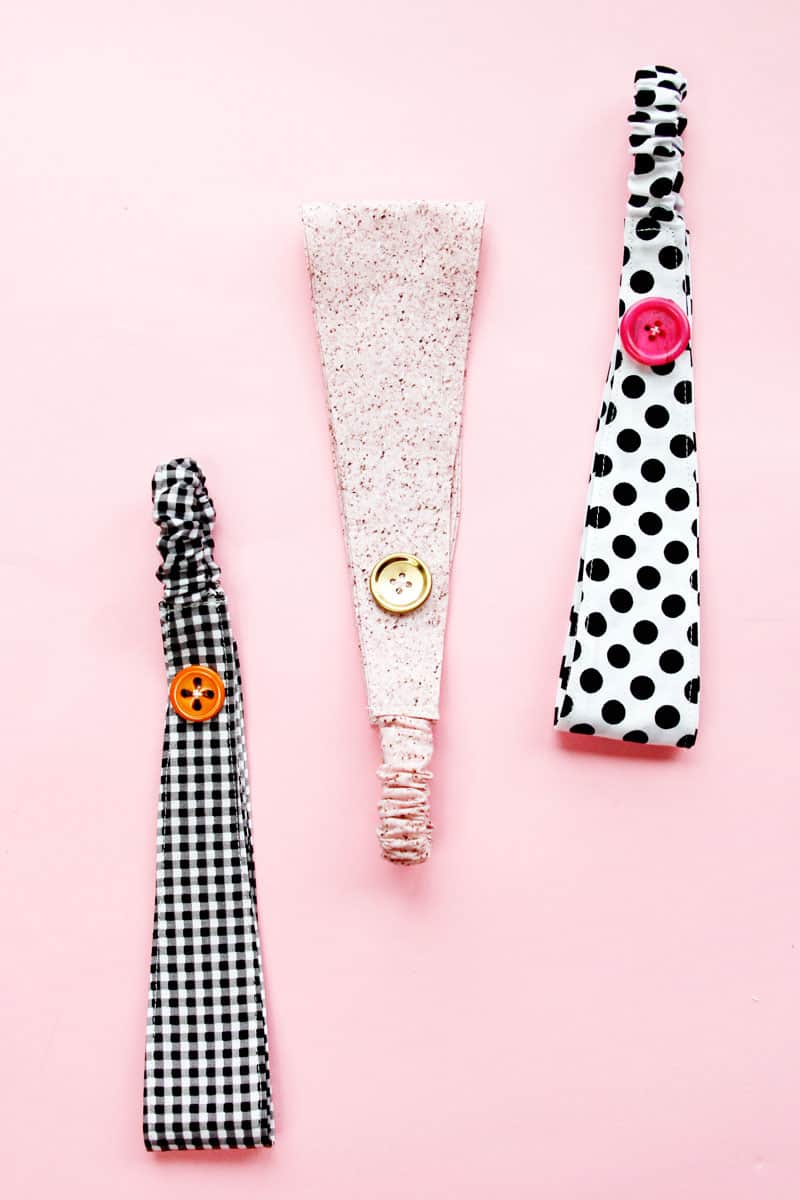 Fabric Headband Cutting Guide
Cut 1 headband back piece. For smaller heads, choose the small back piece and use a 5″ piece of elastic. For larger heads, or thick hair, choose the large back piece and use a 6″ piece of elastic.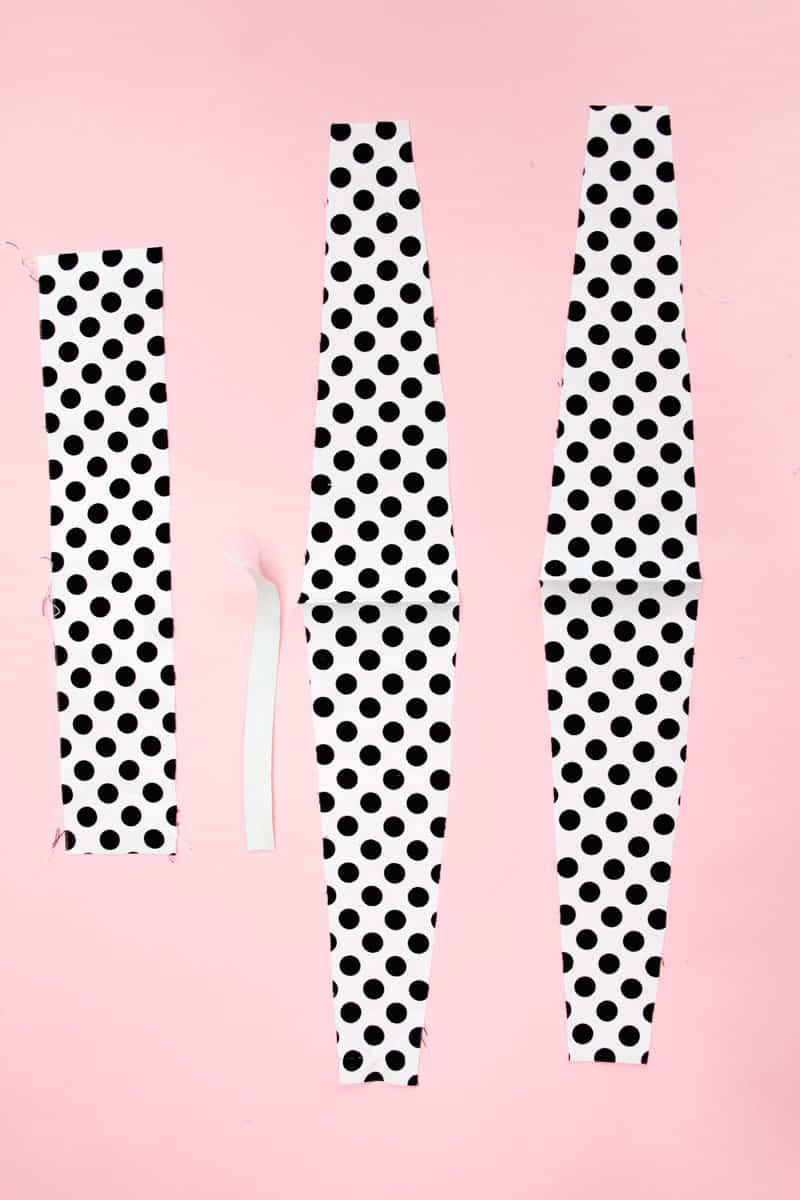 Cut 2 headband main pieces on the fold. Choose either the narrow headband or wider headband.
Fabric Headband Sewing Instructions
Press rectangle in half lengthwise.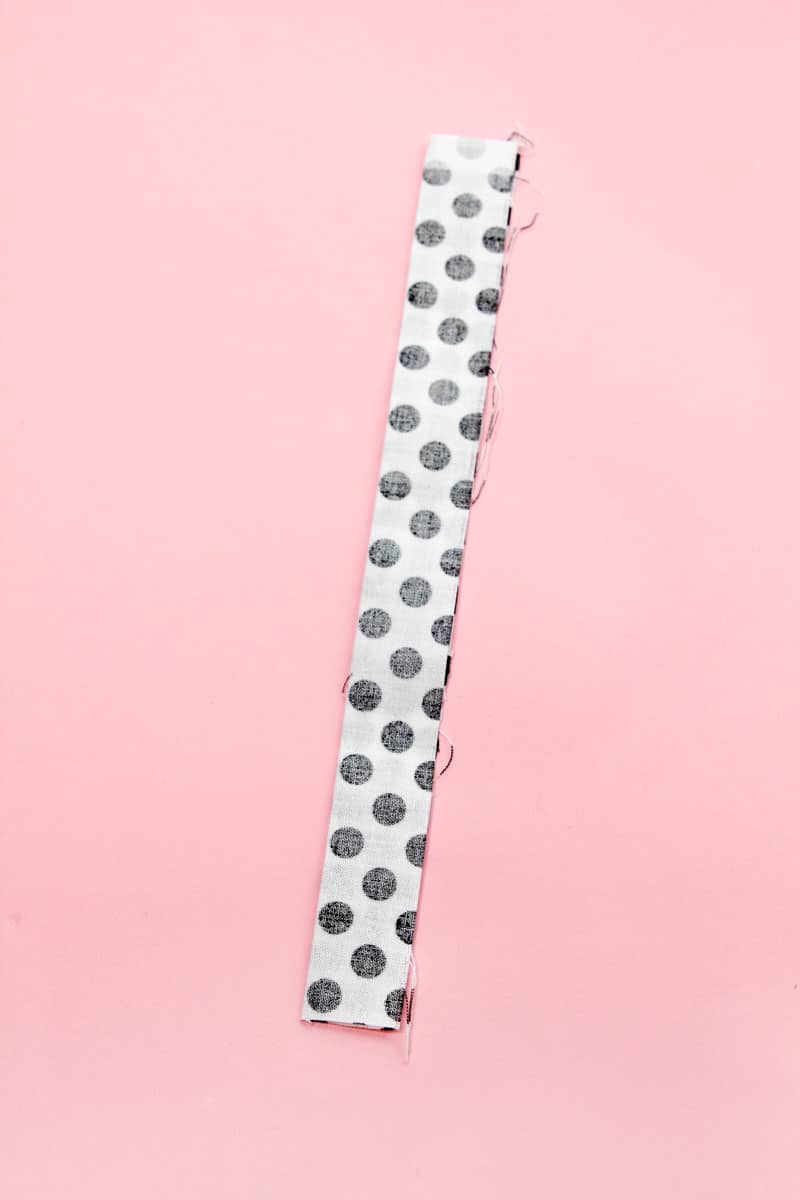 Sew down the long edge with a 1/4″ seam allowance. Backstitch at the ends.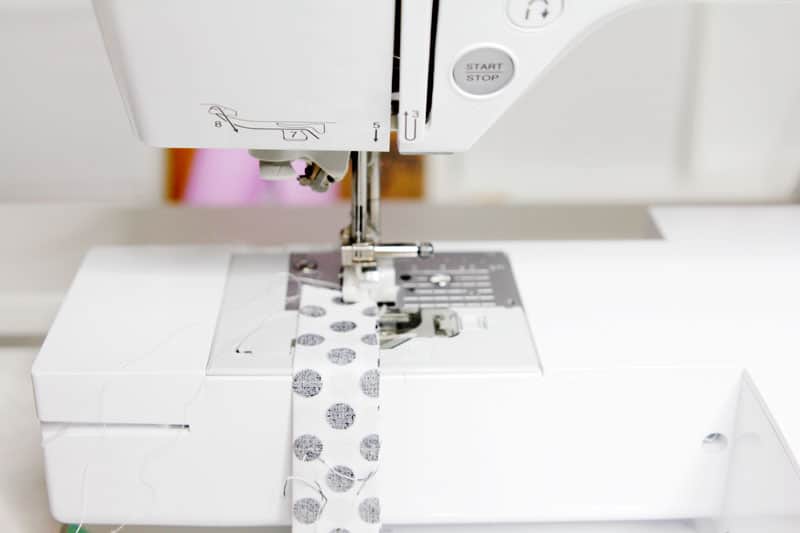 Trim seam allowance down to 1/8″ with sharp scissors or a rotary cutter.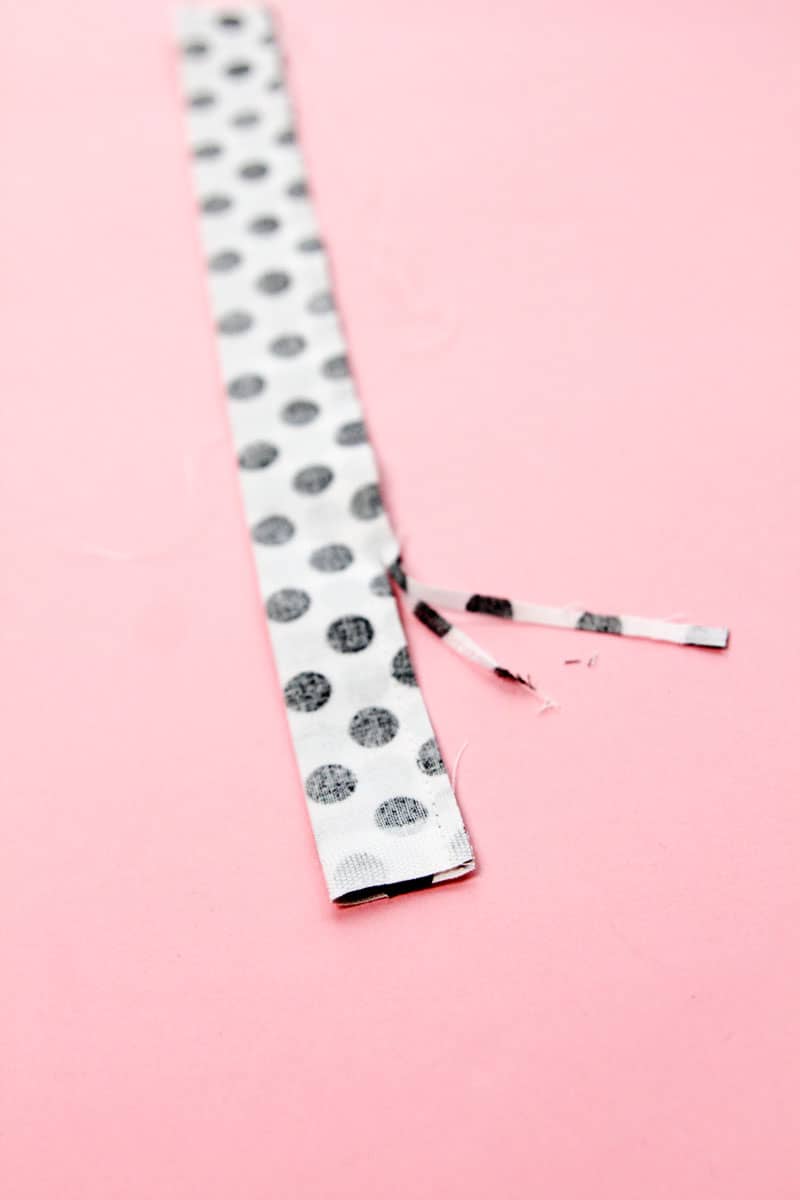 Turn the tube right side out. My favorite way to do this is with a safety pin. Pin a safety pin on one layer of the tube. Push pin through the tube to turn fabric easily.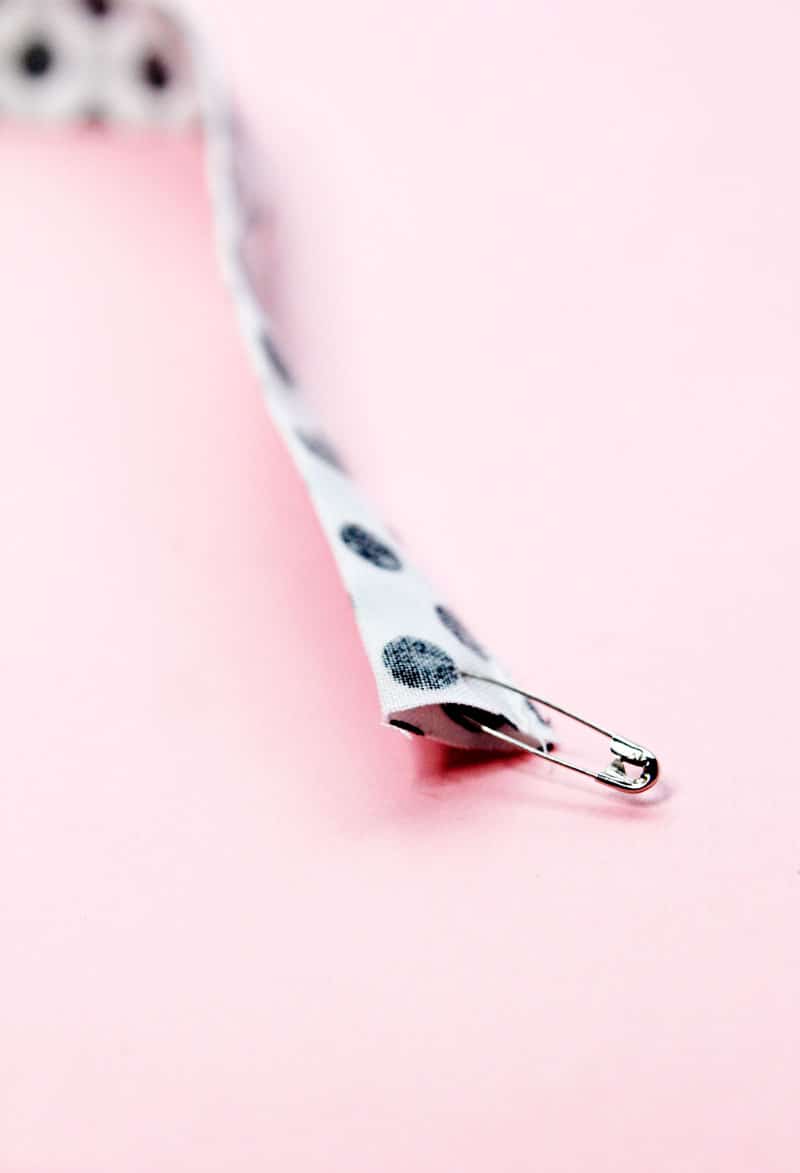 Pin safety pin to elastic length.
Thread through the fabric tube and secure the ends with sewing clips. Gather the fabric on the elastic until the ends meet.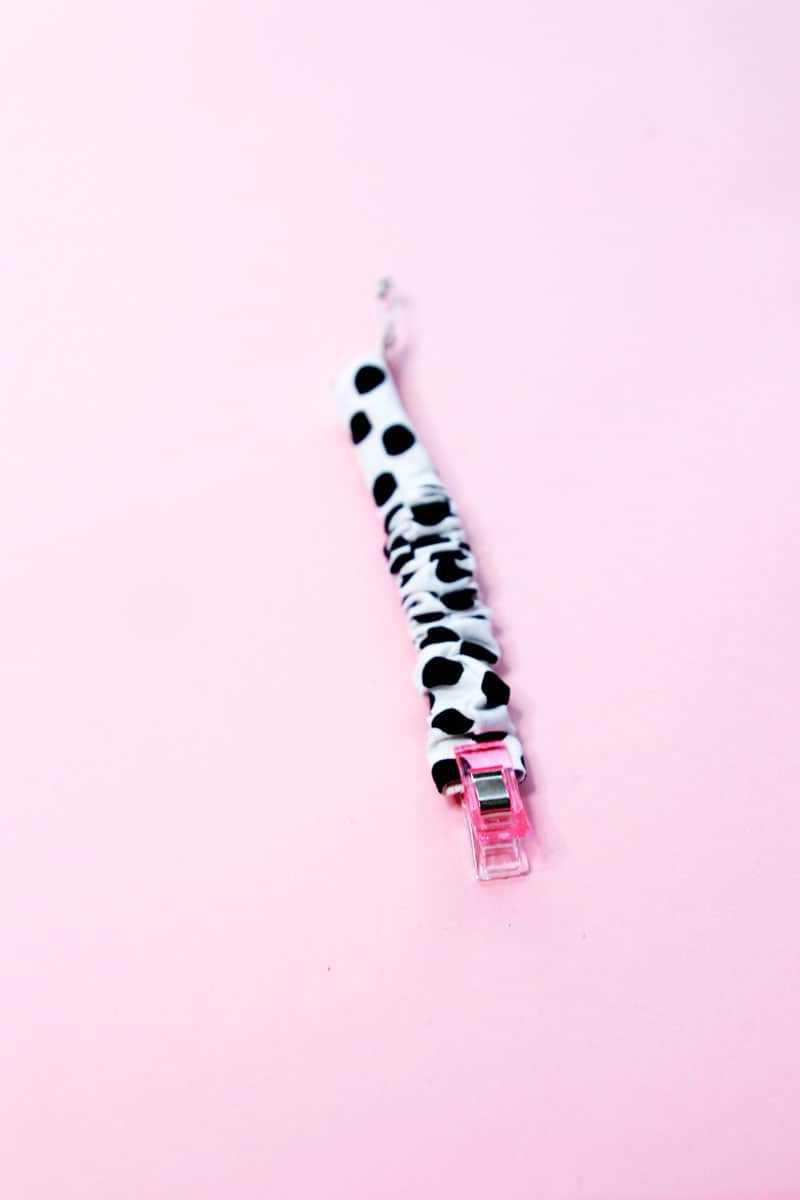 Sew elastic to ends of tubes with 2-3 lines of stitching. This will keep the elastic secure!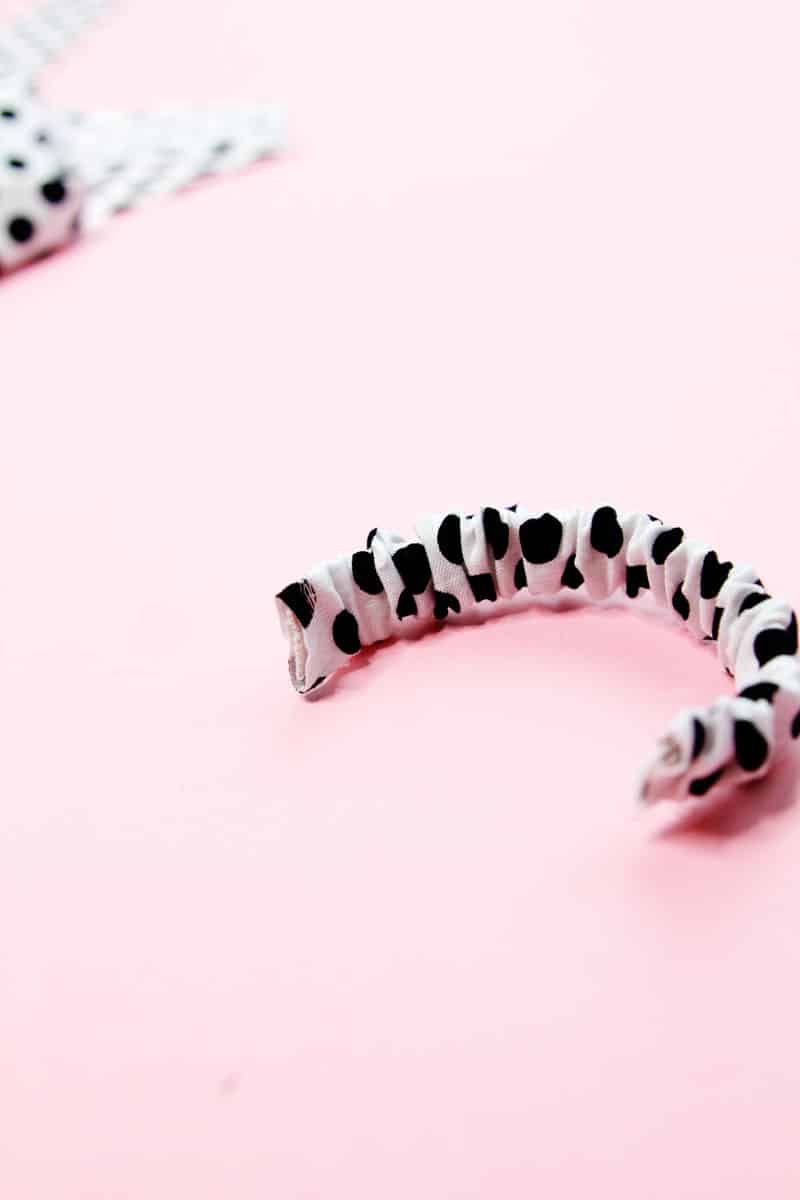 Set the elastic piece aside.
Pin headband pieces together with right sides together and sew with a 1/4″ seam allowance. Turn right side out. You can use the same safety pin trick to do this.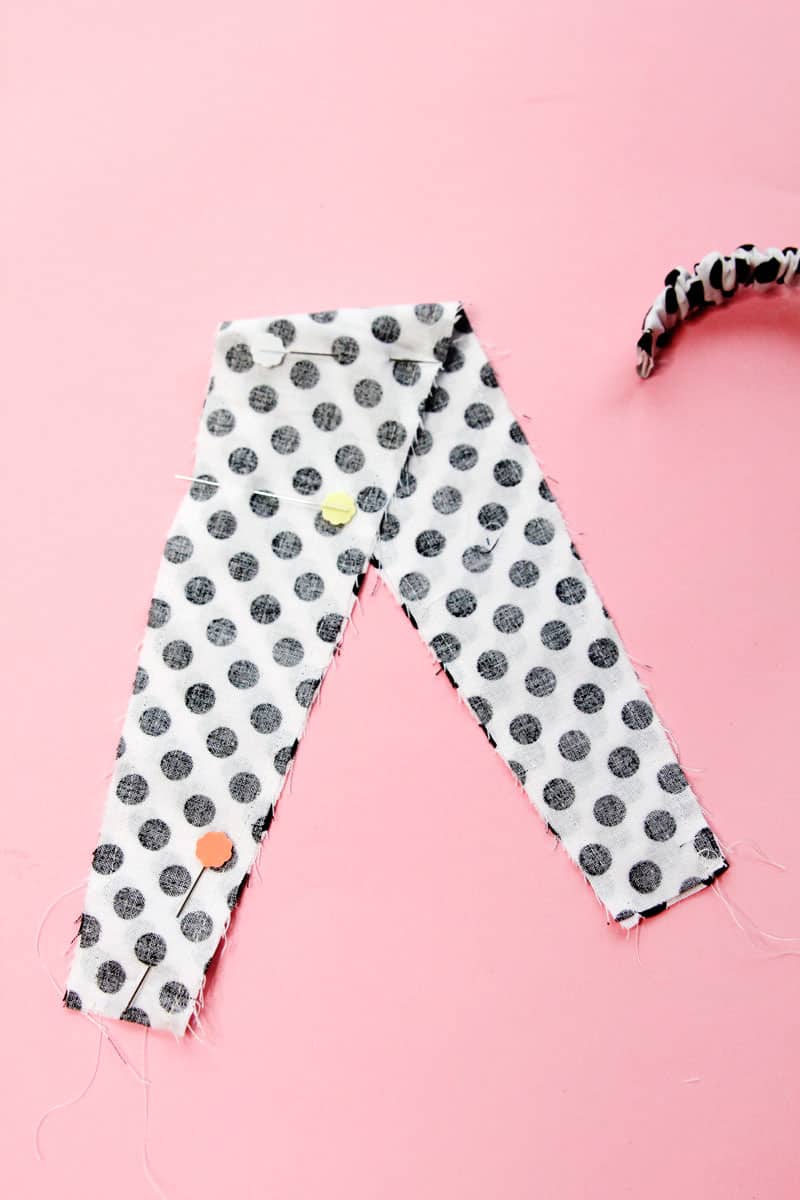 Press well. Then turn under 1/4″ on both ends of the headband.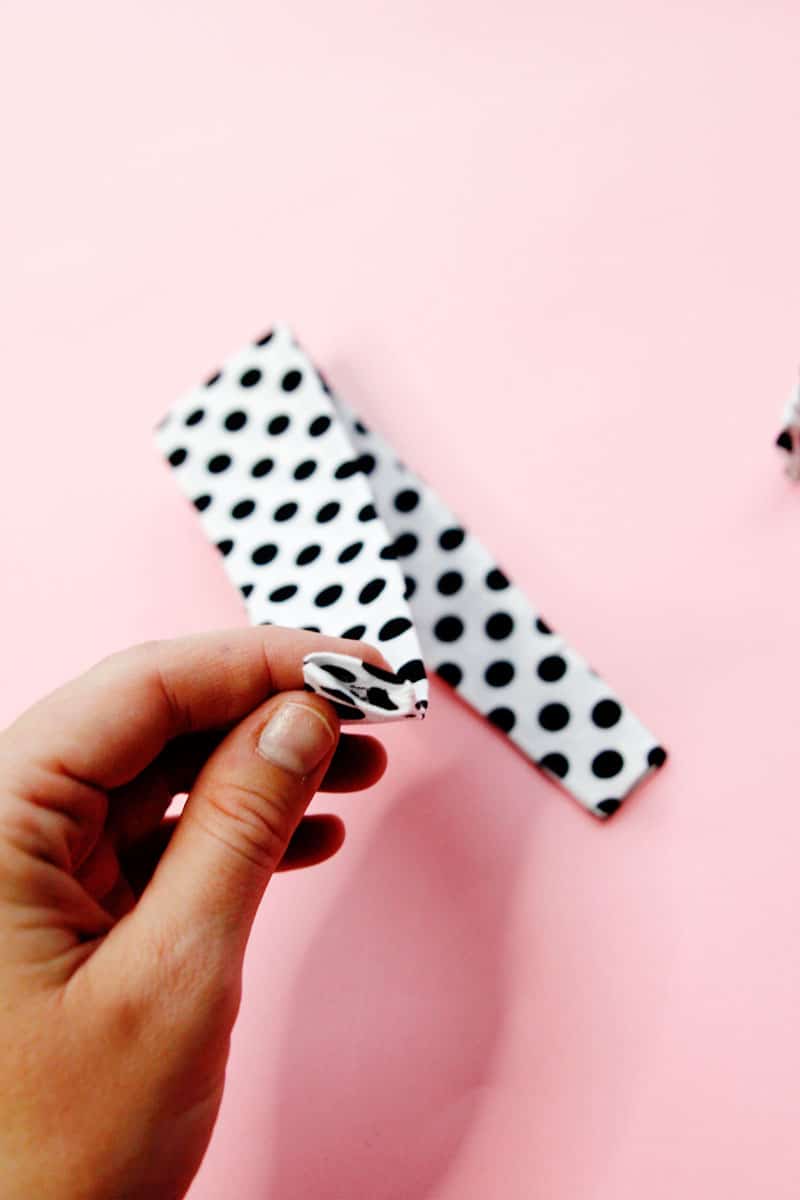 Push elastic piece into the opening at least 1/4″ and sew.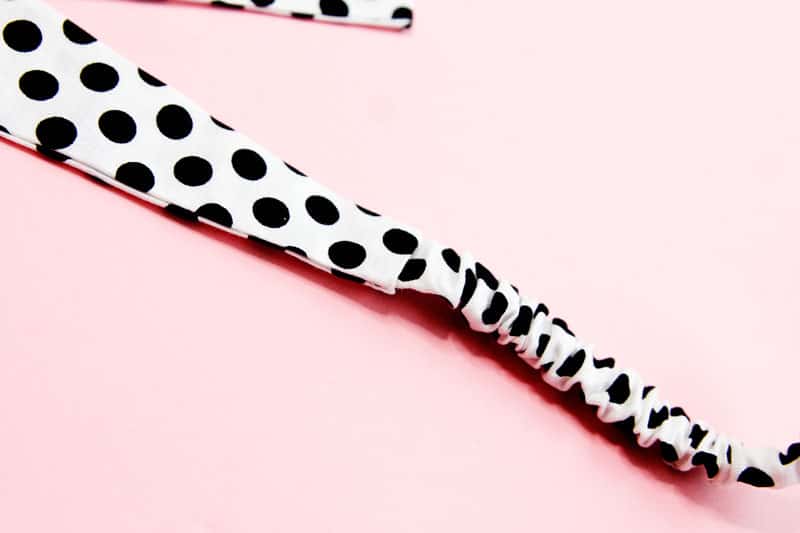 Repeat on the other side. I like to use a few rows of stitching to secure. Then, topstitch around the headband on both sides.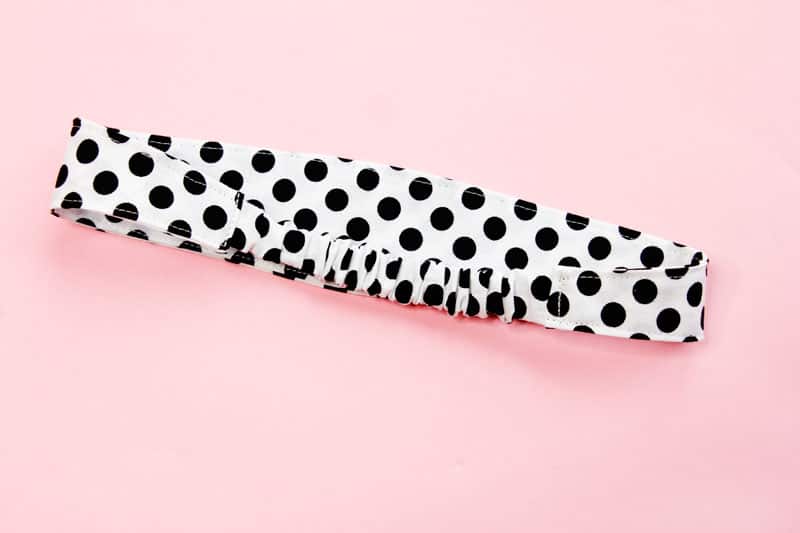 Add buttons to nurse headband
This step is optional if you are making these for personal use! But if you are making them for nurses, choose two cute buttons for each headband.
Sew two buttons to headband where indicated on pattern piece using a needle and thread.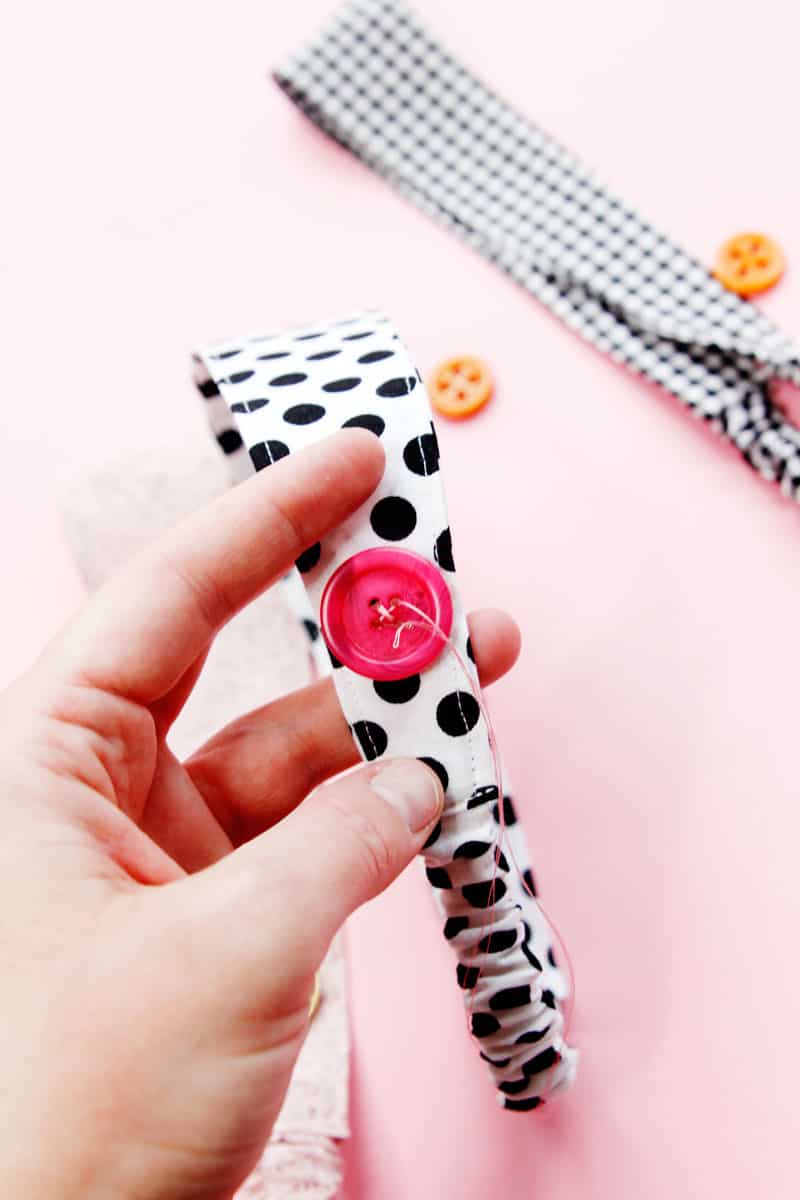 That's it! Along with a nurse headband, check out this post with cute downloads for nurses!
Check out more related posts below!
Masks and scrubs posts
–Best masks for grocery store runs – 3 versions
–Best mask for hospital donations – this one has no elastic!
–Surgical Cap or Scrub Cap Tutorial and Pattern
–Kids Mask Template
–Tips for making lots of masks faster!
–Printable 'Take a Mask' Download
–Add a wire for adjustable nose