How to Make a Jojo bow with fabric!

Today I'm going to show you how to make a Jojo bow with fabric! This type of big bow is usually made with grosgrain ribbon (so you can do that with this tutorial if you want) but I love fabric more than ribbon, so I wanted to make some with gorgeous fabric prints!

The "JoJo" style bow is a popular bow to wear with a side pony or on top of the head with a topknot inspired by JoJo Siwa. I know these are popular as cheer bows but I also think they are super cute for just wearing with a dress or even adding to a sewing project!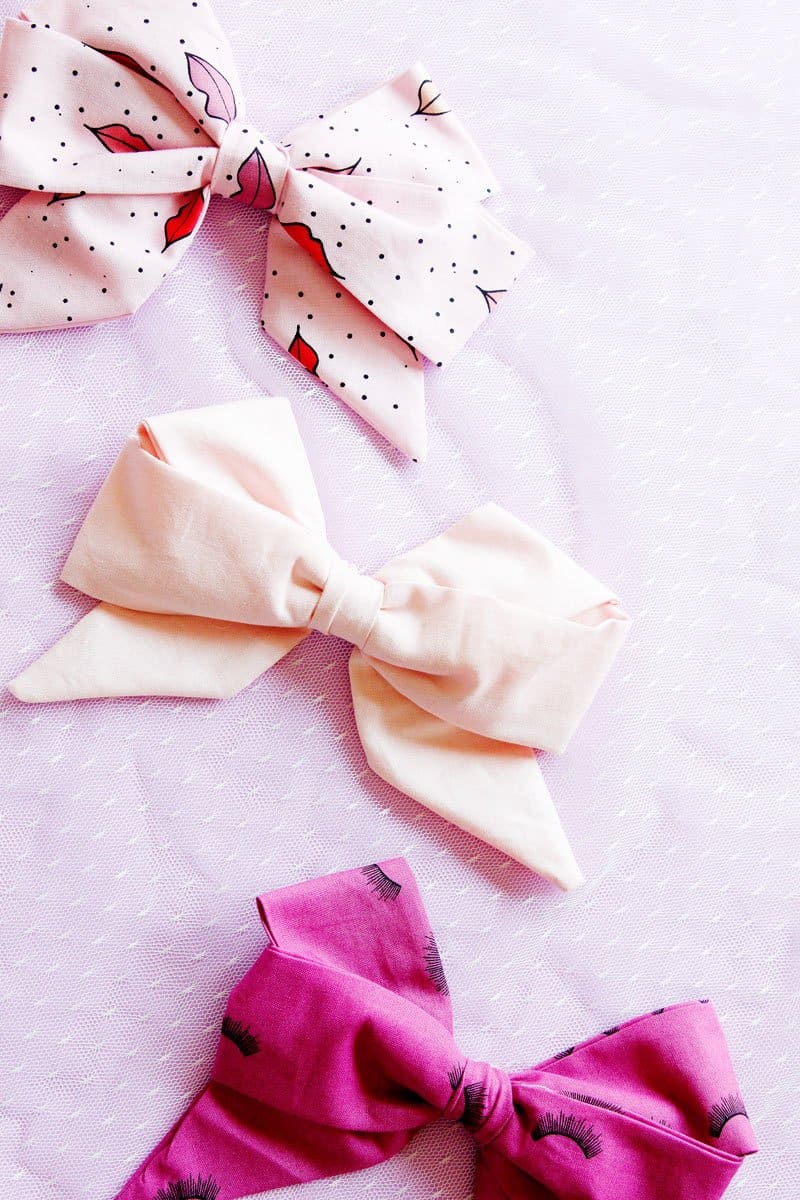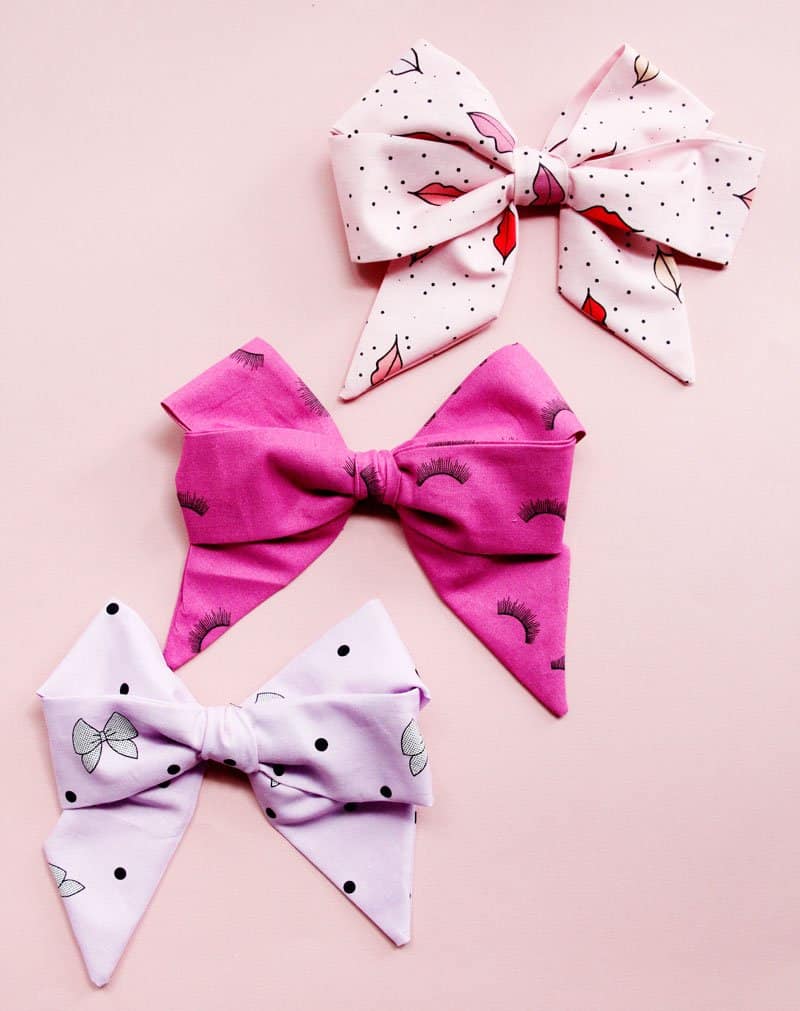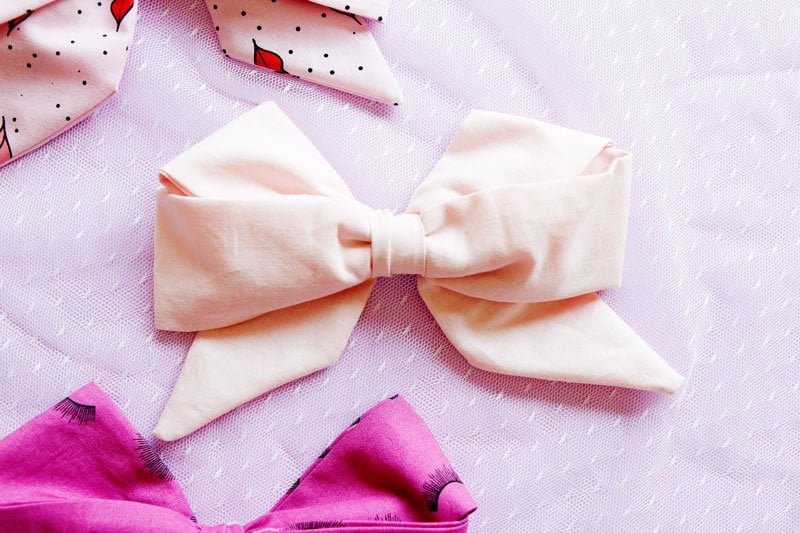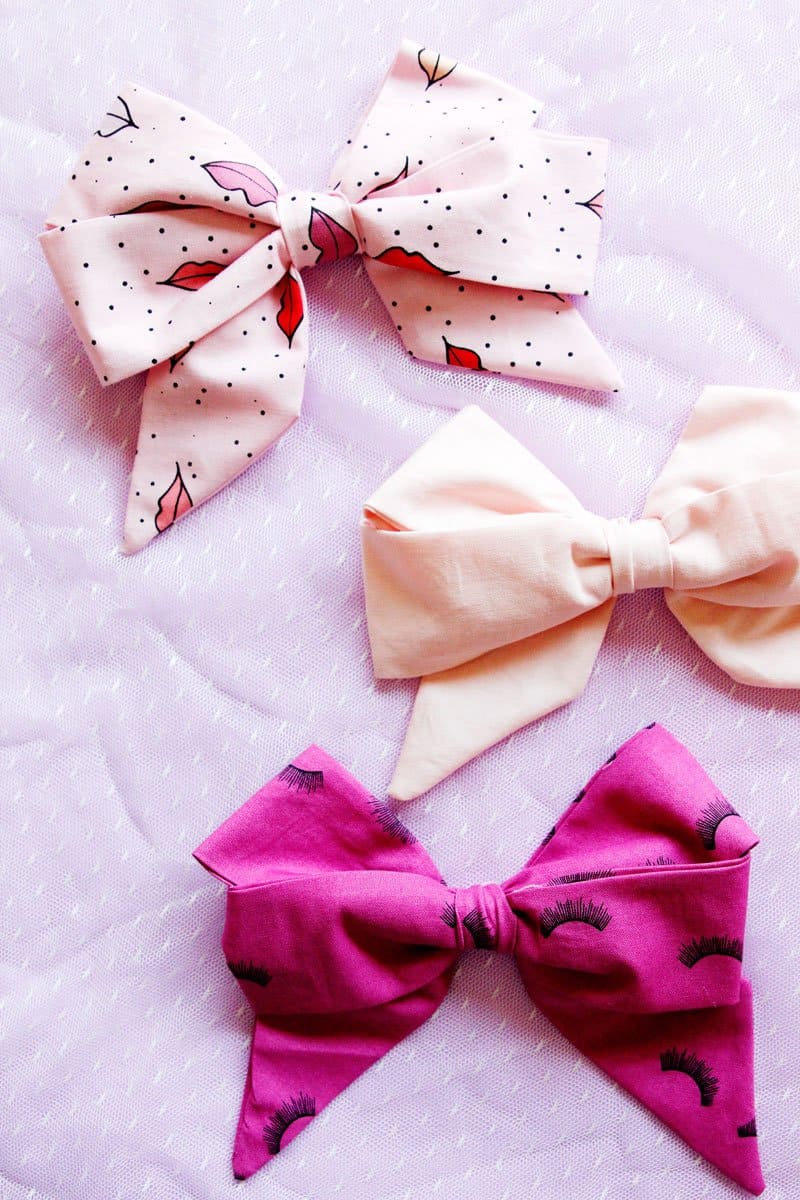 There are some good jojo bow making kits that might make a great gift for a young maker, but you can also use this tutorial and either fabric or basic 3″ grosgrain ribbon to make them!

Materials for DIY JOJO BOW
-42″ x 5″ fabric rectangle
(or sub 42″ by 2-2.5″ grosgrain ribbon and skip to step 4)
–alligator hair clips
-glue gun + glue sticks
-iron
The fabric used in the bows shown is from my fabric line called Kiss Me, Kate! You can find it here!

INSTRUCTIONS FOR JOJO BOW WITH FABRIC
Cut the fabric 5″ wide. 42″ is the width of a standard bolt of fabric, so you can just cut the end of your yardage off with it folded!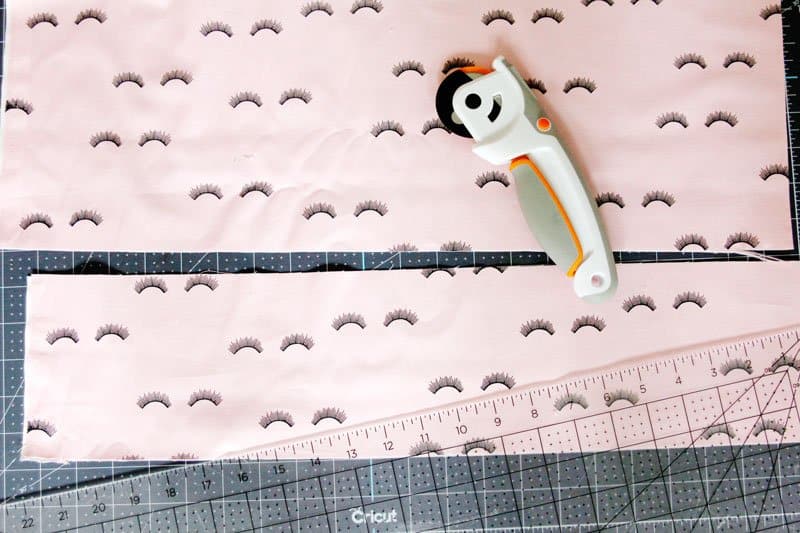 Fold the fabric in half longways with right sides together and press. Cut out a triangle of fabric from each end, with the point about 2″ from the end.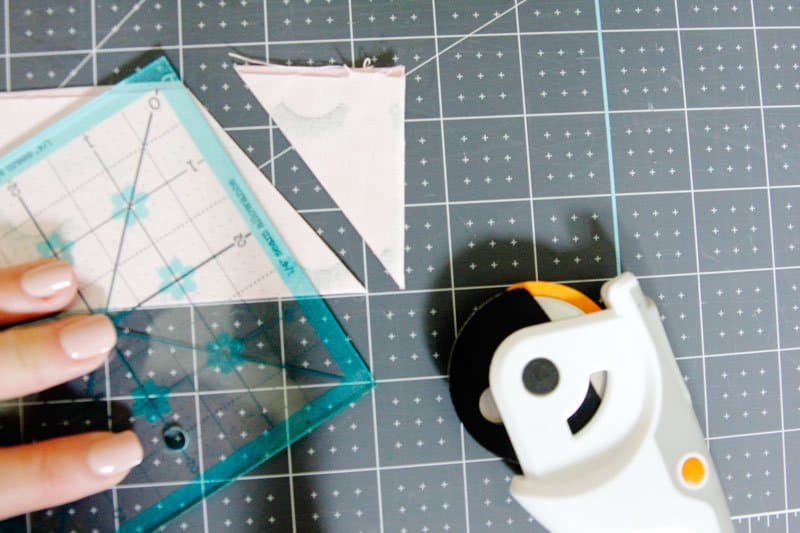 Sew the fabric together along the edges using a 1/4″ seam allowance. Leave a 2″ opening in the middle of the bow. Clip edges and trim seam allowance. Turn right side out.
To make the bow, follow these directions. It helps to lay the fabric flat as shown as you do this.
Start with the point pointing down and fold fabric as shown.
Fold it over the other side. You'll be making loops – here are the first two.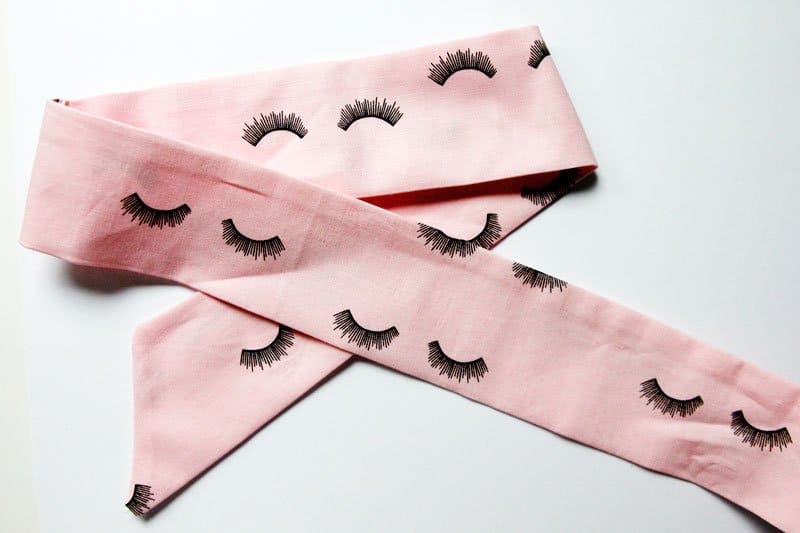 Now tuck the end under to create the third and four loops.

This is very similar to my LOL doll bow tutorial: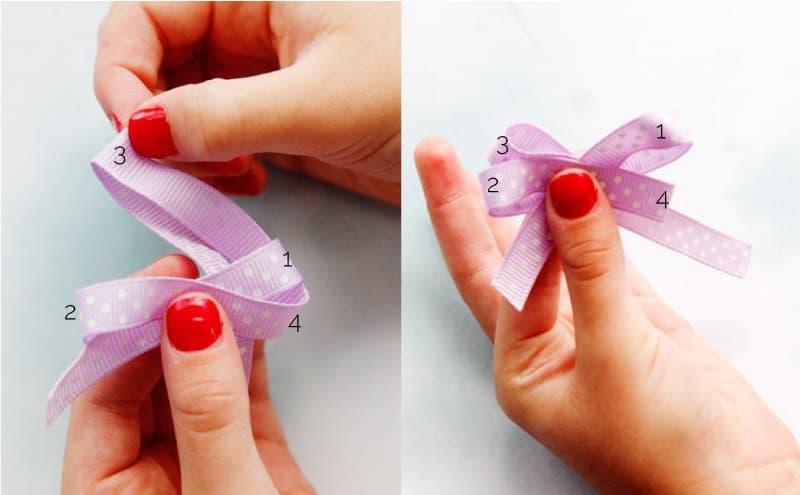 Cut a rectangle of fabric about 3″ wide and 7″ long. It doesn't not have to be perfect at all! Fold under both long edges so you have a nice finish.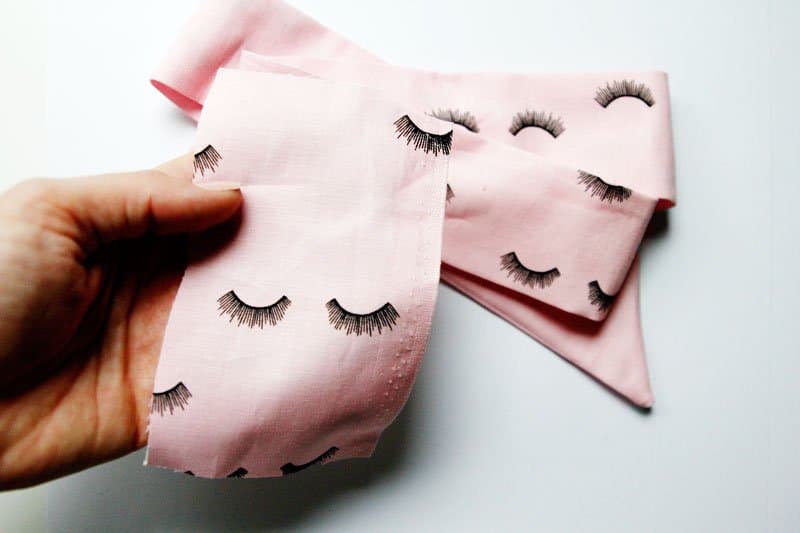 Then wrap the bow middle with this piece and tie it on the back.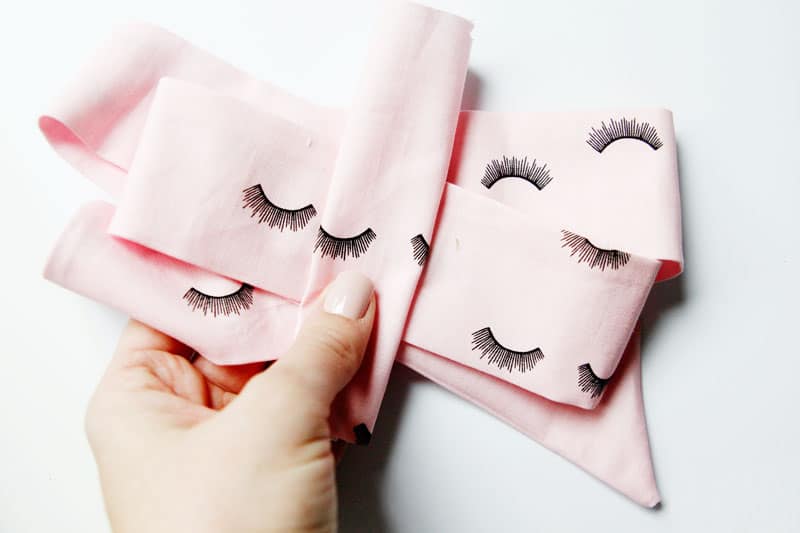 Apply lots of glue in between the layers and stick your alligator clip in. Trim off the middle piece as needed and glue the ends to the back of the loops to secure.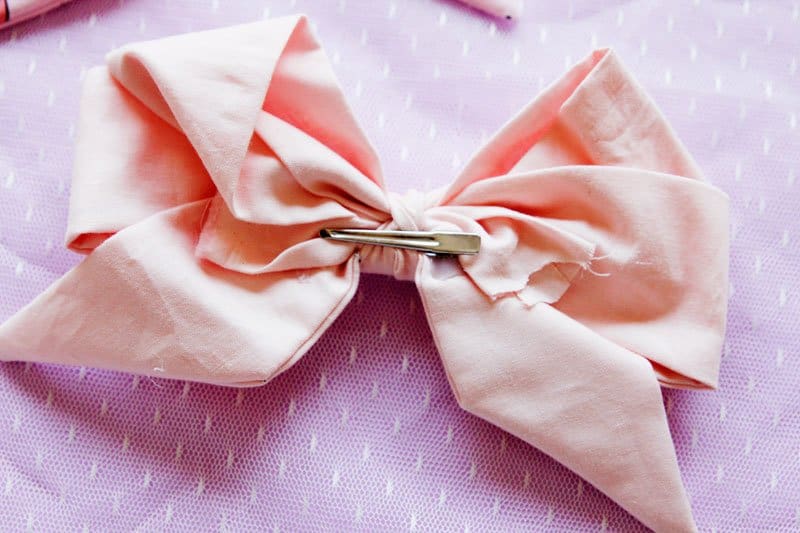 Done! You may also like 10 LOL Doll Crafts to make today! and No Drama Llama Pillows!