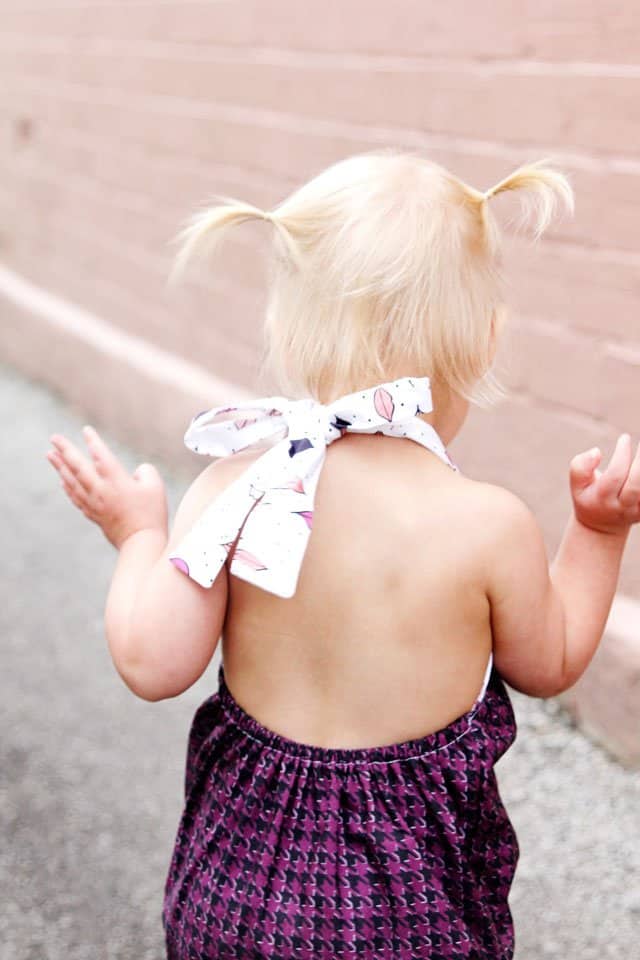 It's another Boho Baby Romper – this time with Kiss Me, Kate fabric! I made quite a few clothing items for my Quilt Market booth and this is one of them. I will be sharing more over the next few weeks! (And women's clothing as soon as I sew a few things up!) I always design fabric with apparel in mind and I pulled a few of my favorite patterns as inspiration for a few of the prints! The Lips, Lashes and Lipstick Tubes from Kiss Me Kate Fabric are all good scales for apparel sewing, but the Polka Bow, Offbeat Houndstooth and Nail Polish stripe are especially perfect for apparel!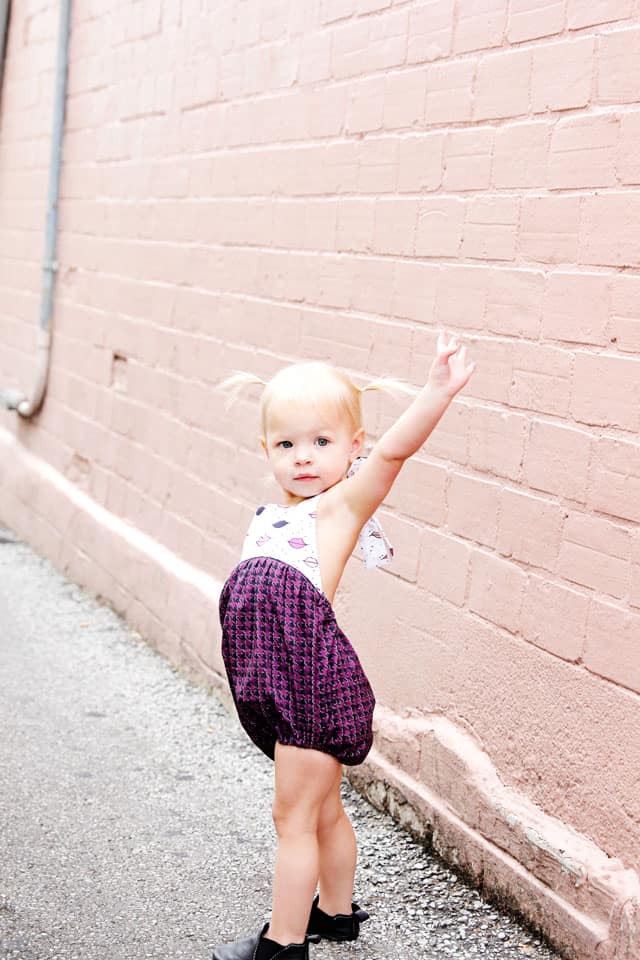 In this romper I used the Offbeat Houndstooth print in purple, which I LOVE!! I've loved houndstooth for years – I love a good wool houndstooth but I also love having lightweights on hand. So this quilting cotton houndstooth is so fun for that! It's a classic houndstooth slightly offset which makes it totally edgy! There are little peeks of white showing through the purple and black and I really love the shade of purple! I picked the purple to look like one of my favorite lipstick colors, a really bold purple!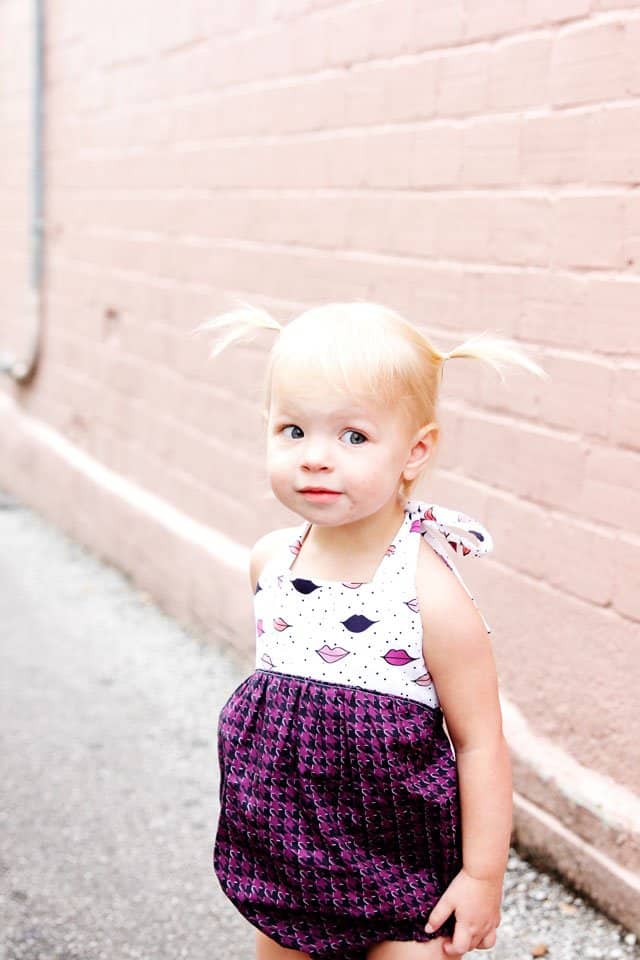 I love the Boho Baby Romper pattern because you can use 2 fabrics to make a fun contrasting outfit! The top of this romper is Lipstick Main in White.  I like to use any two fabrics from a fabric line to make it easy and to make sure the colors match just right! I made another one here with Derby Day fabric and still love that one!
Where to buy Kiss Me Kate!
ETSY
You can use these quilting cottons to make your favorite girl's patterns, here are a few other suggestions: