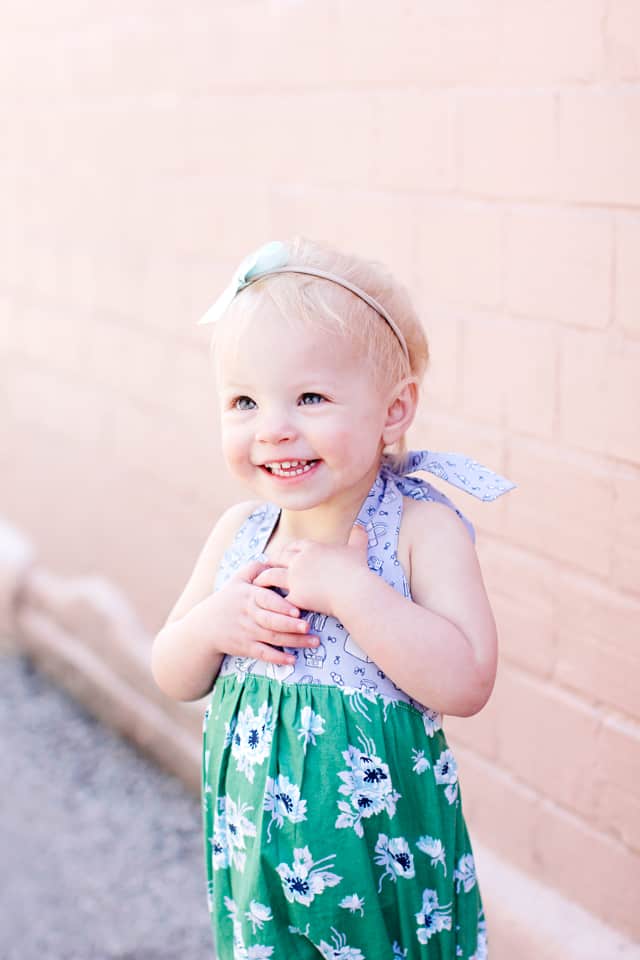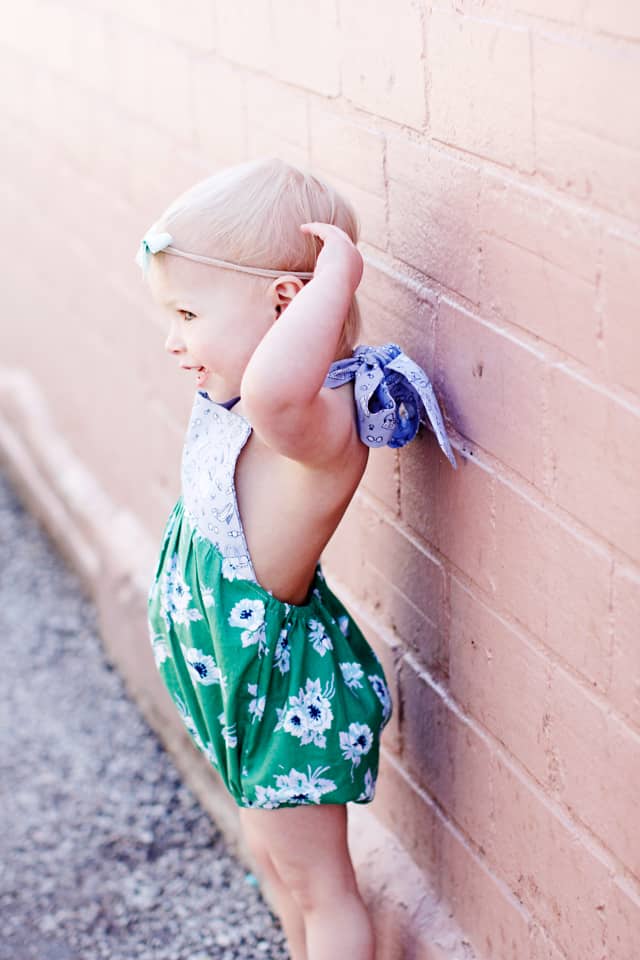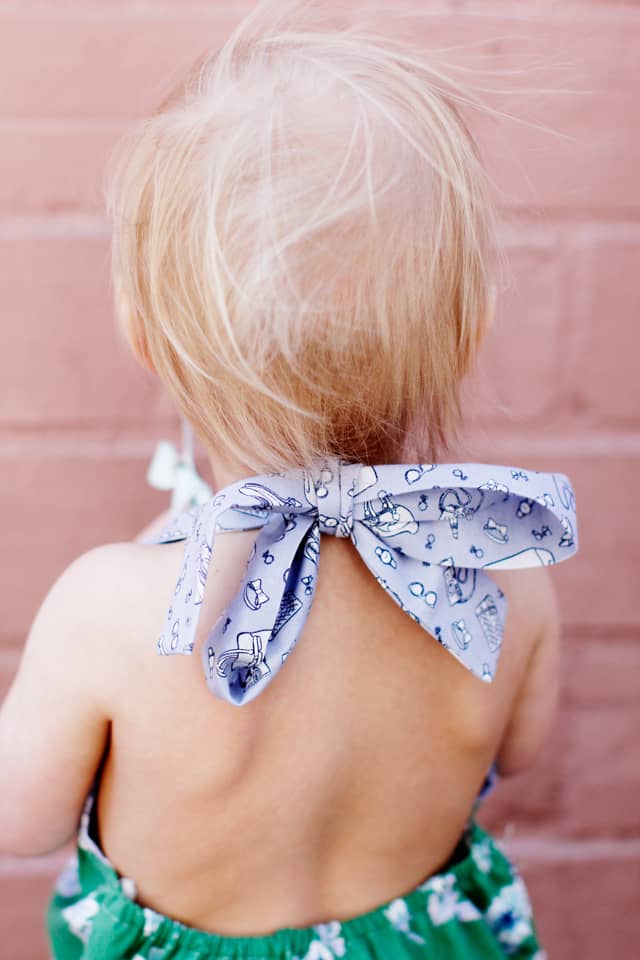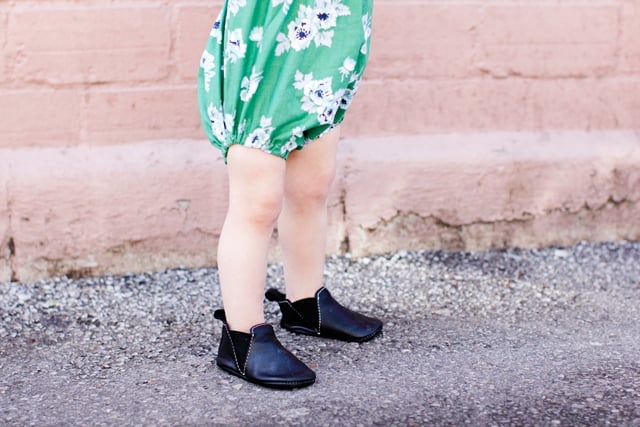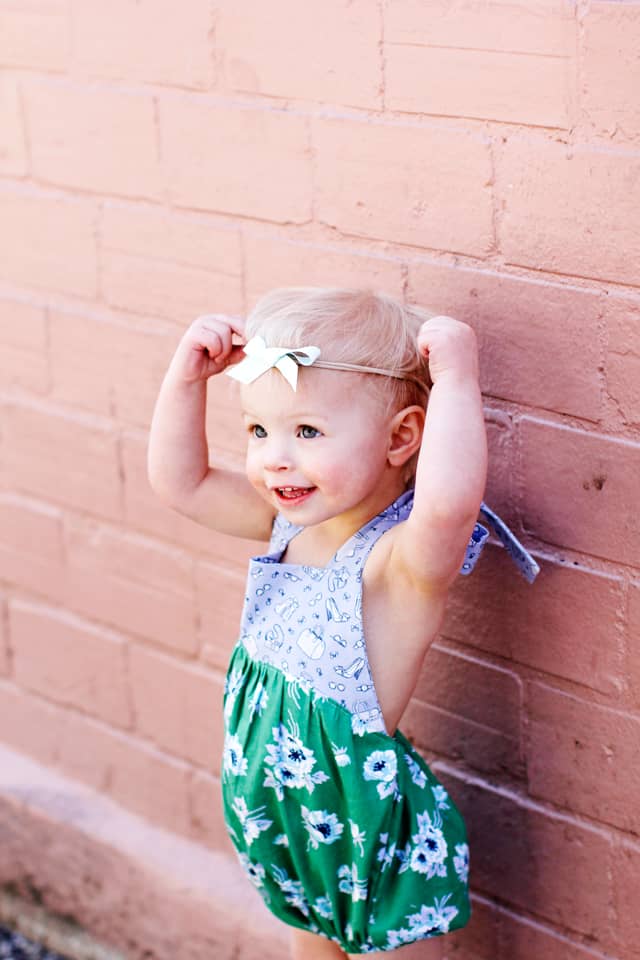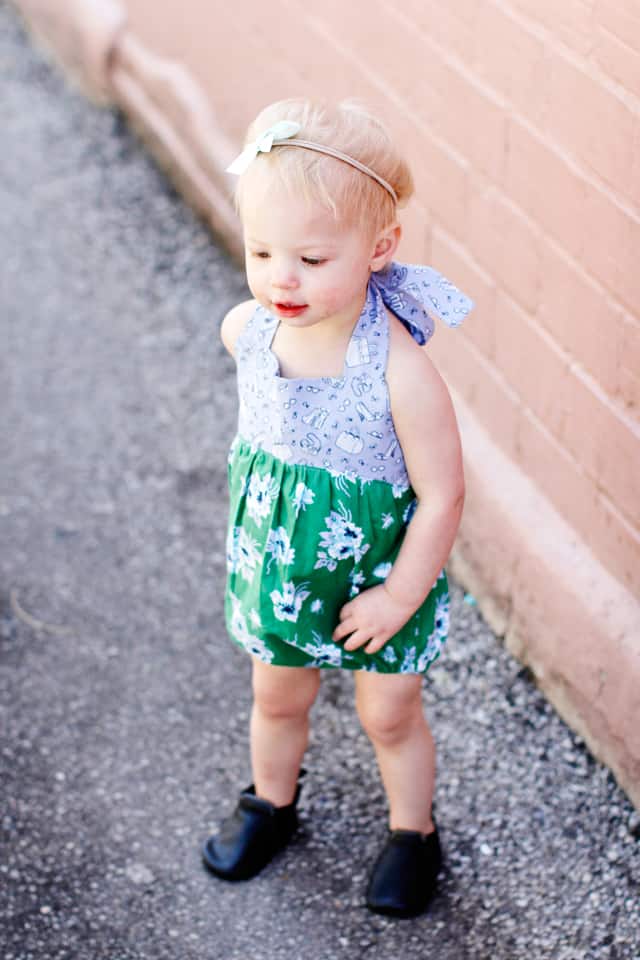 This post contains affiliate links! 
Oh my! Romper season is coming and I'm so excited about it! The Boho Romper is one of my favorite things to sew, it's quick and also fun! You get to do a few different sewing techniques, like elastic casings, bias tape, snaps, and gathers, but is still somehow a 1-2 hour project! All the fun techniques without the stress of a long project! And then you get to stare at cute baby thighs, the best!
I used the Derby Day fabric line from Melissa Mortenson for this! Derby Day just came out this month and has some great prints! I LOVE the green floral so much! It's just perfect with the blue flowers. The floral comes in 2 other color ways as well! I did have a hard time deciding which to use but I'm glad I went with green. It's the perfect shade of grassy green for summer! But I'm also wondering why I didn't choose the pink on white!? So cute.
The coordinate is a grey/white on blue print with little girly accessories. It actually reminds me a lot of Cinderella or something because of the little shoes. I knew I wanted to do a two-tone romper, I'm actually not sure I've ever made this romper with just one fabric! Maybe I should do that next! But anyways, the coordinate is cute and perfect for the tie in the back!
I think Mae was made for Boho Rompers! I guess I did originally design it for her, so it was made for her! Her skinny little legs look so cute in it. Now I need to get my hands on the rest of Derby Day and see what else I can make! The whole collection is available at Fat Quarter Shop here and here are the two prints I used:
–Derby Day Green Main
–Derby Day Blue Accessories
What is your current favorite fabric line?