Make your own face mask holder so you don't lose your mask! This strap has clips on the end to clip to your mask so it can hang on your neck like a lanyard when you aren't using it!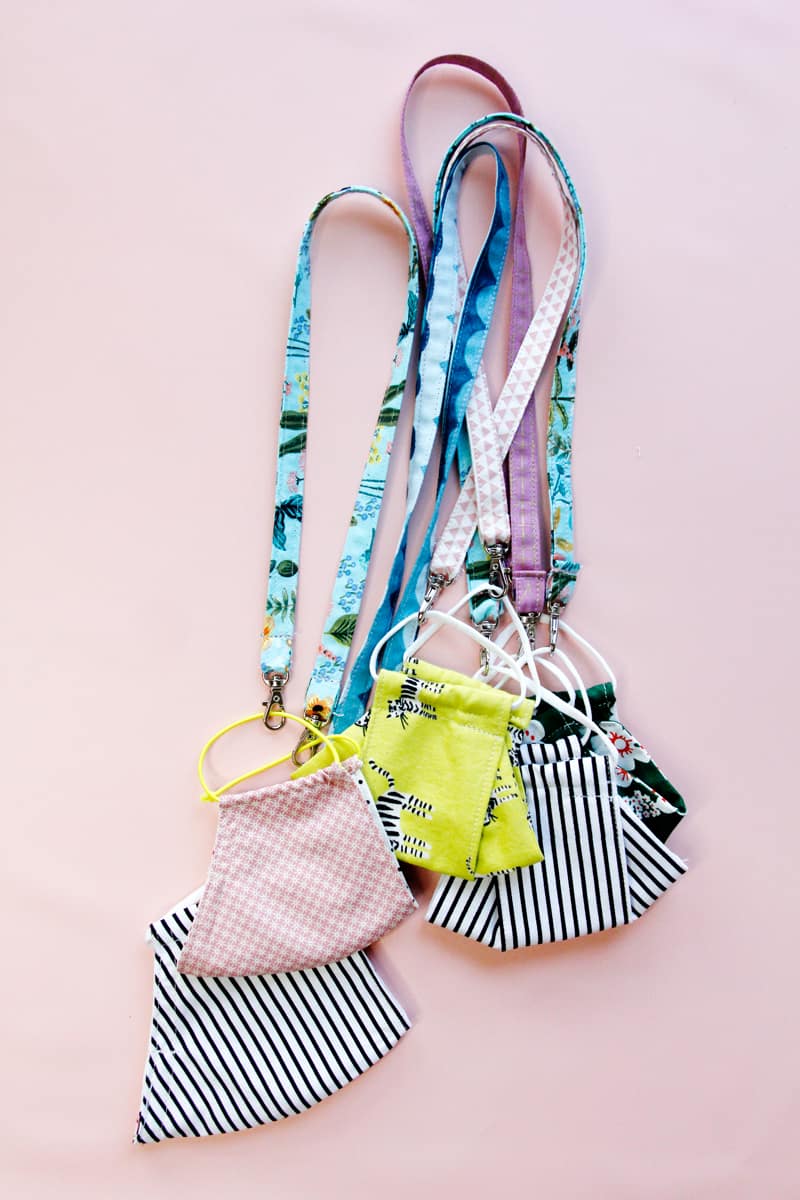 These are great for back-to-school or even just running errands.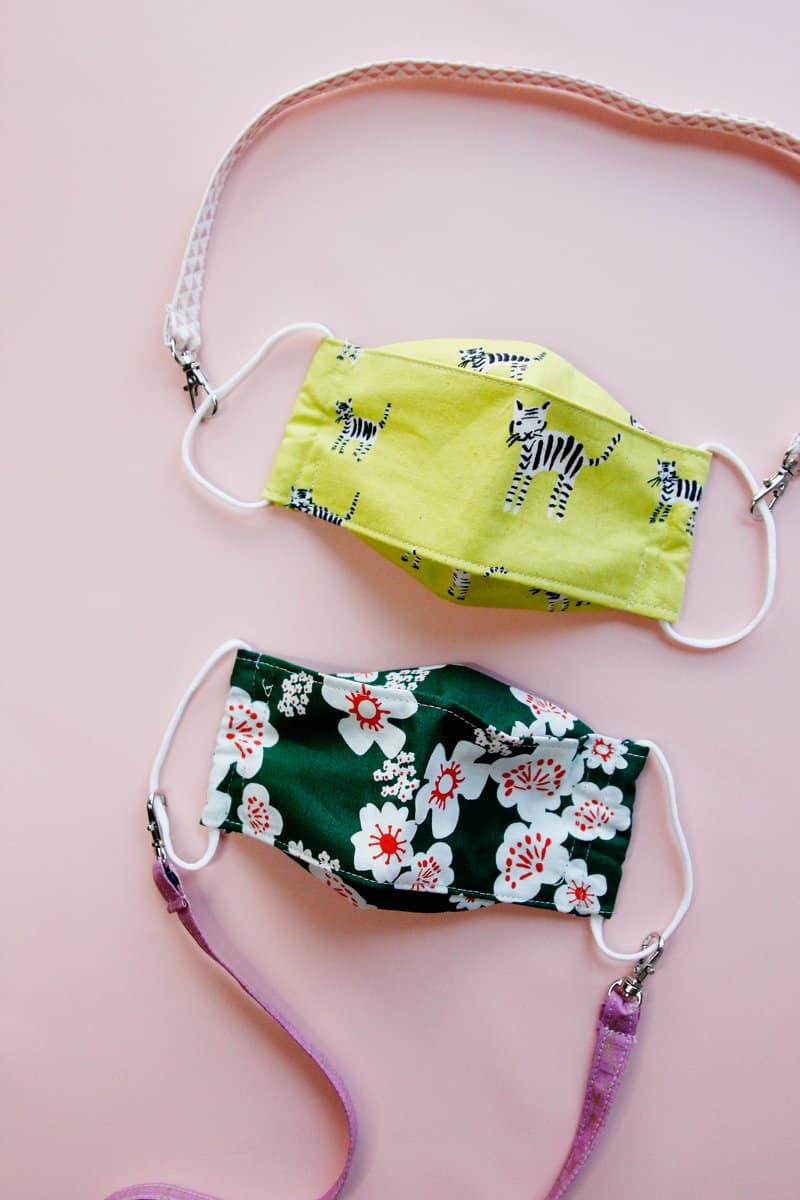 Plus you can use a cute fabric to make your mask even more fun!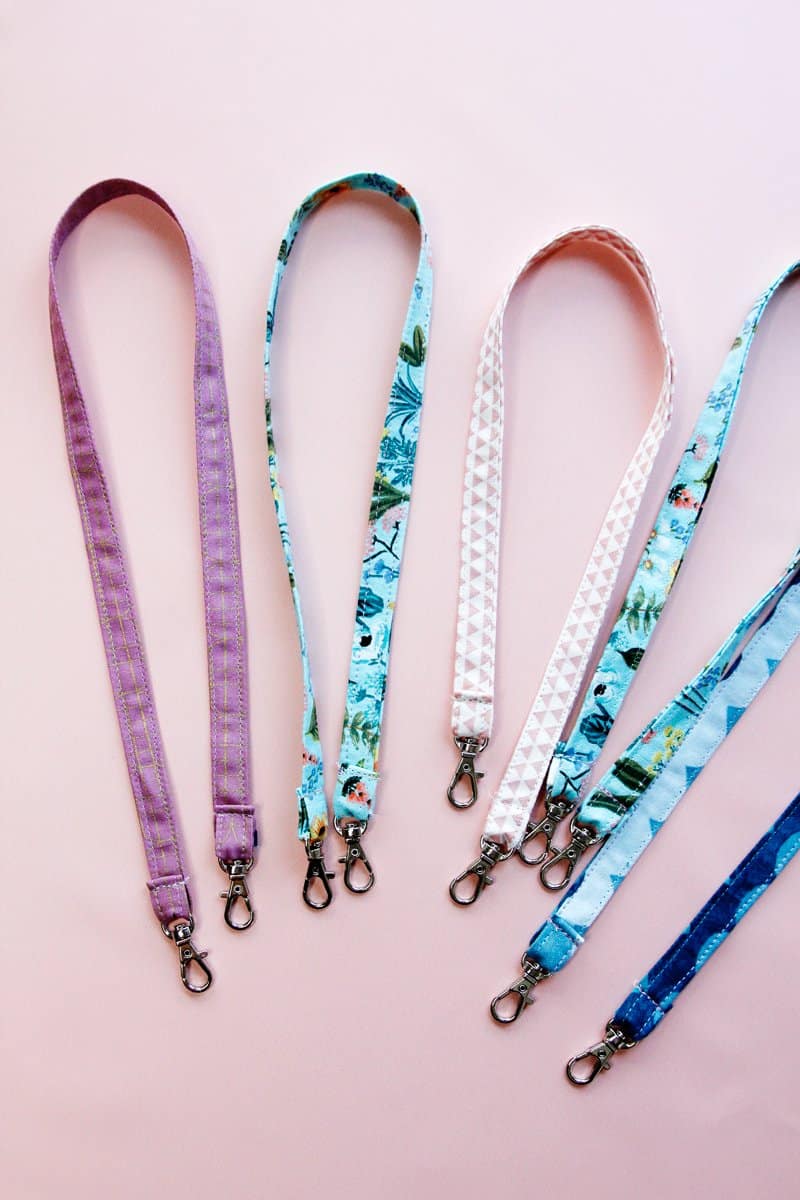 This mask is easy to adjust – just make it longer, shorter or even thicker to fit your mask preference.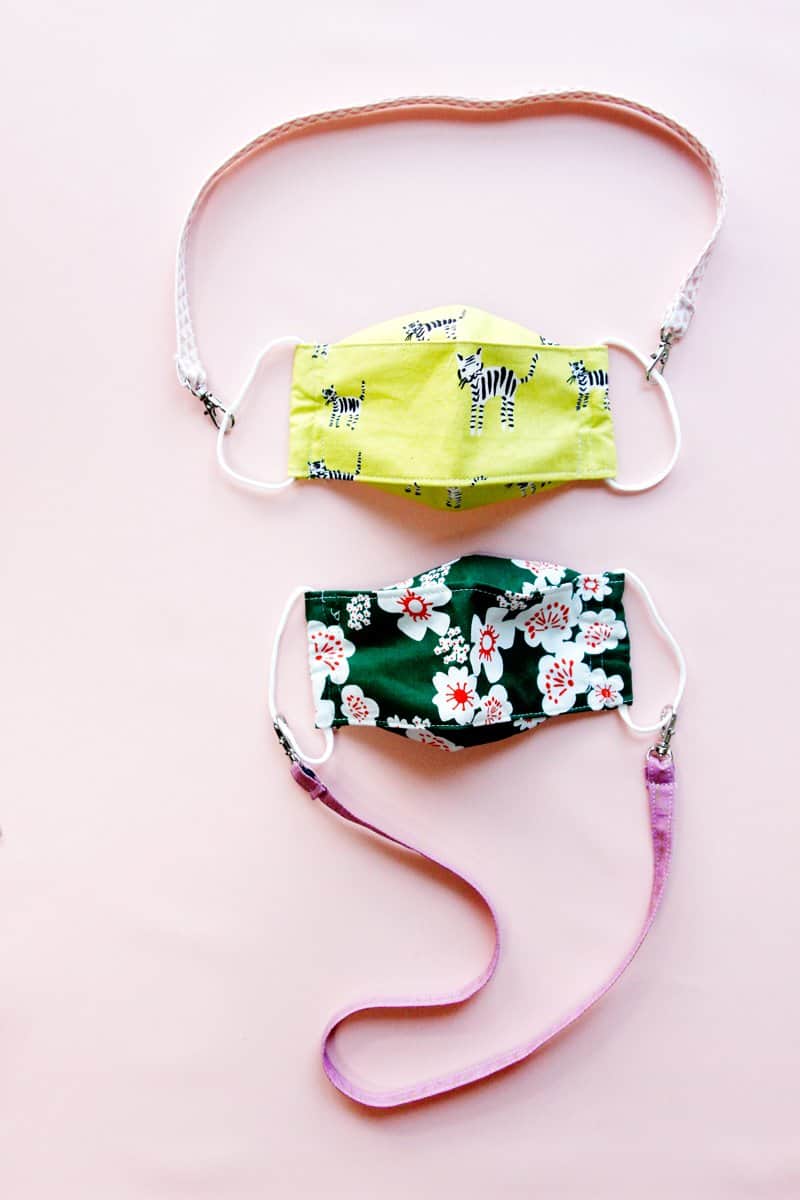 The clips will prevent the face mask from falling to the floor if it happens to slip off.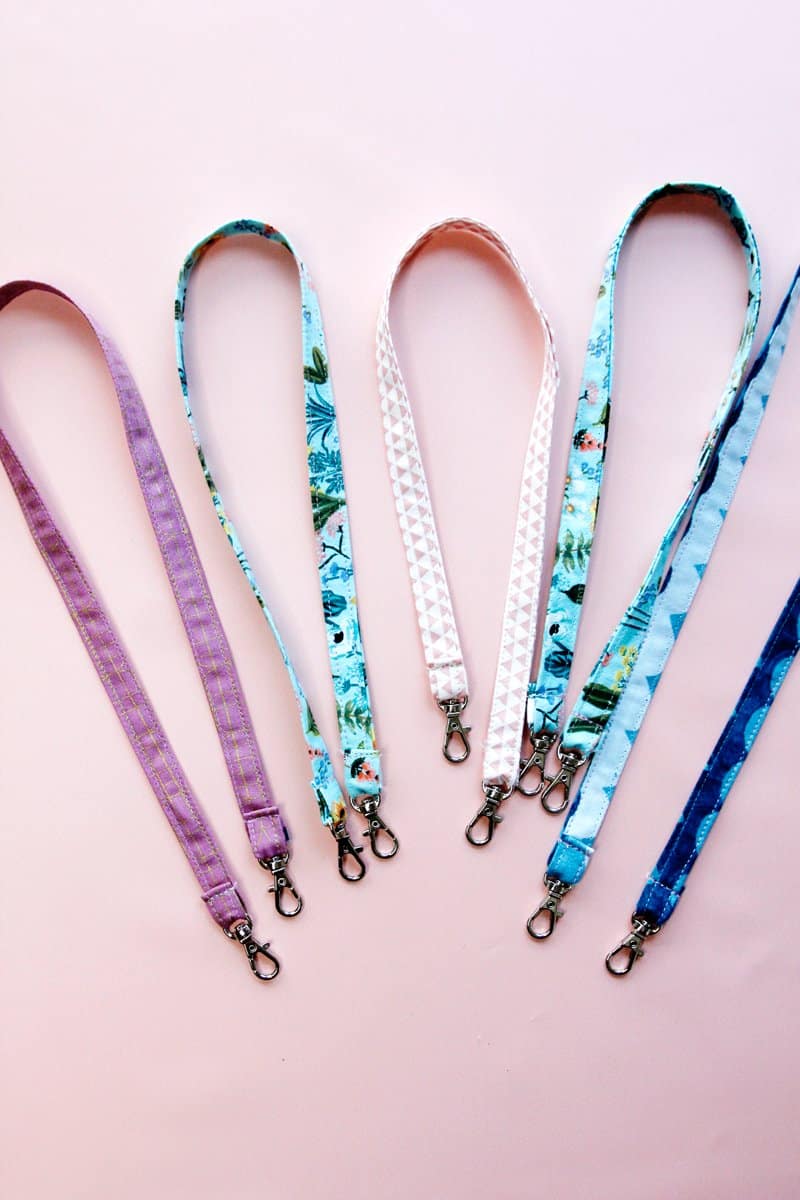 These homemade fabric lanyards only require a tiny bit of fabric, so you probably have enough on hand already!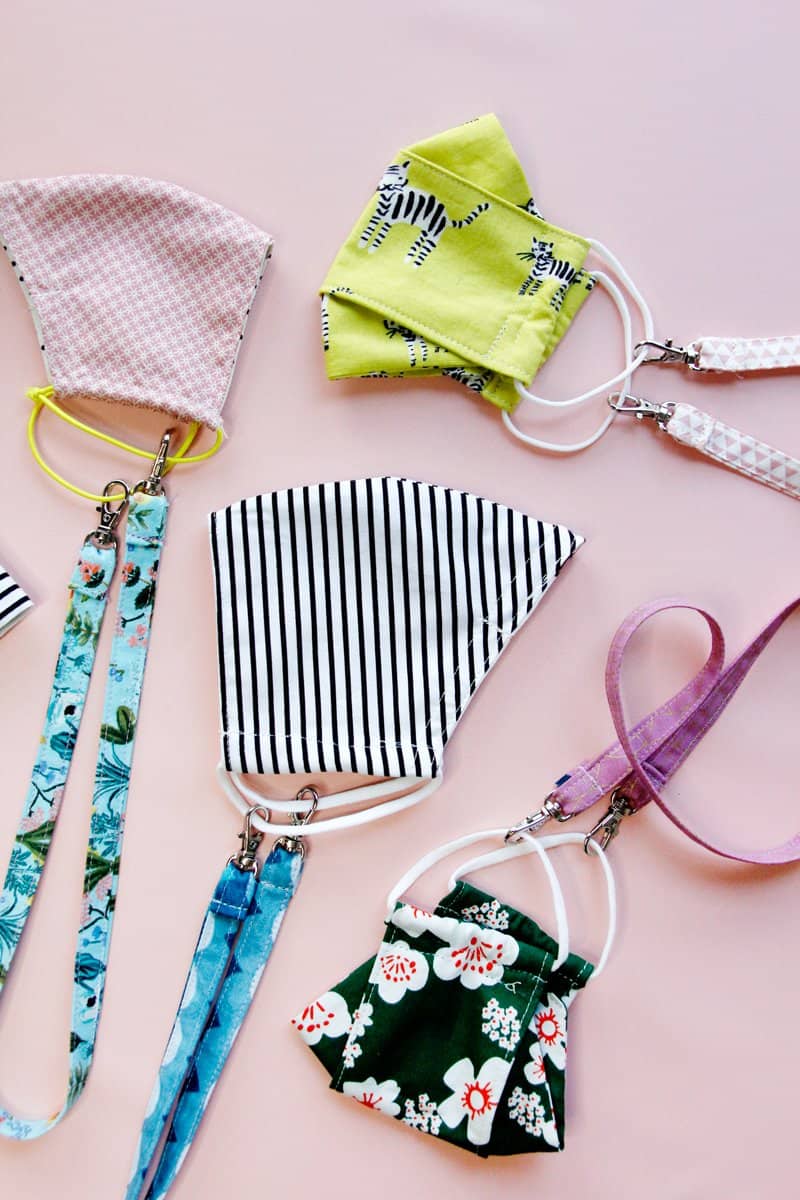 Let's get sewing!
Face Mask Holder Materials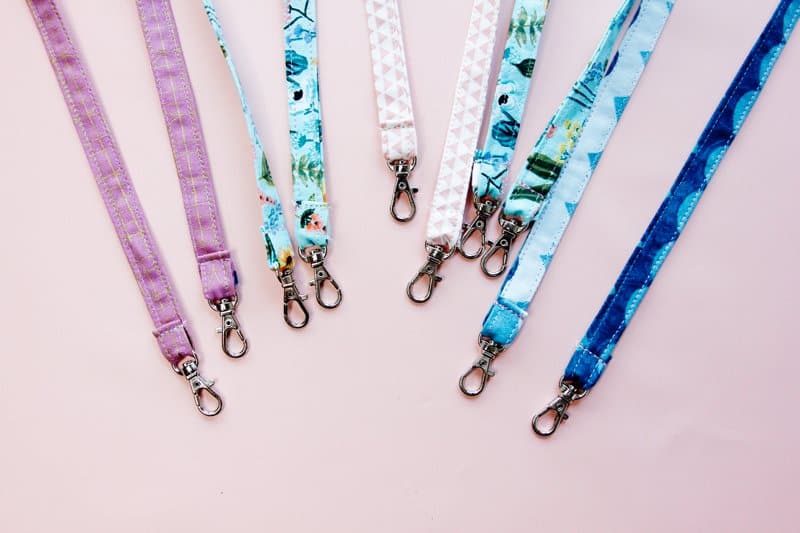 *Sub for 3/8″ grosgrain ribbon if you prefer a quicker method!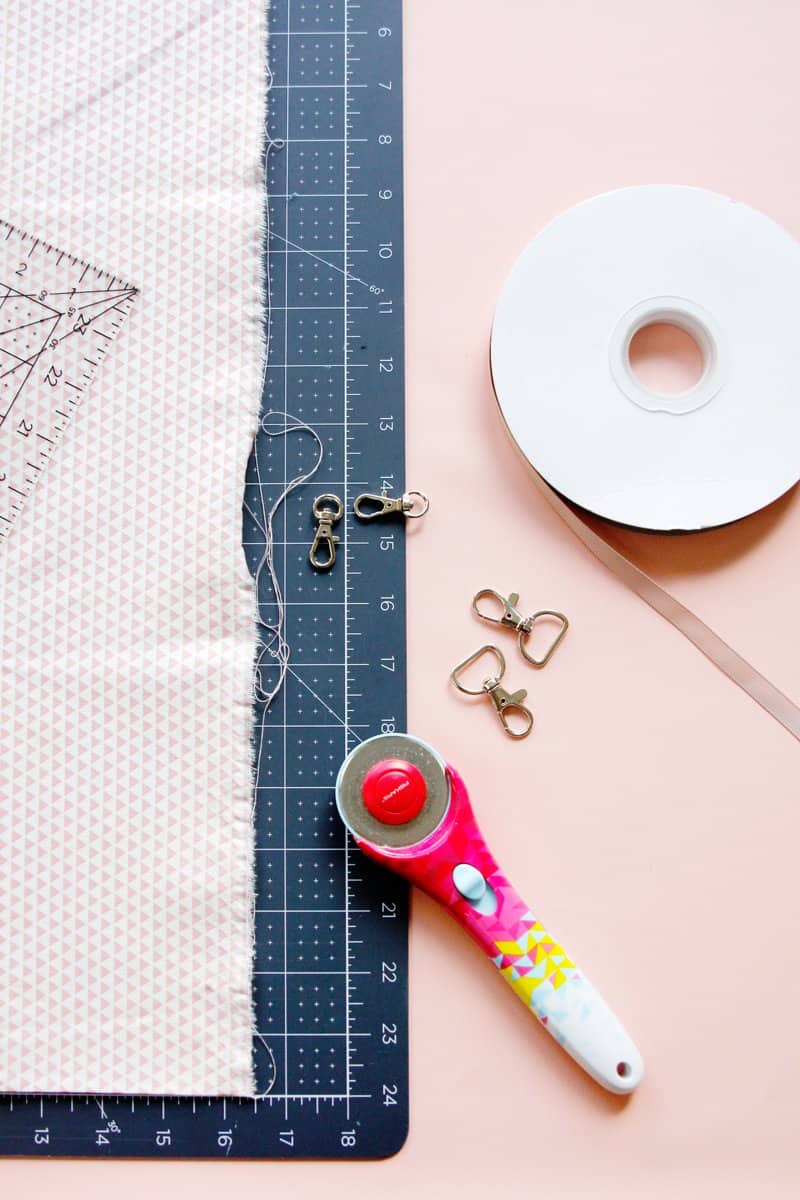 How to Make a Mask Strap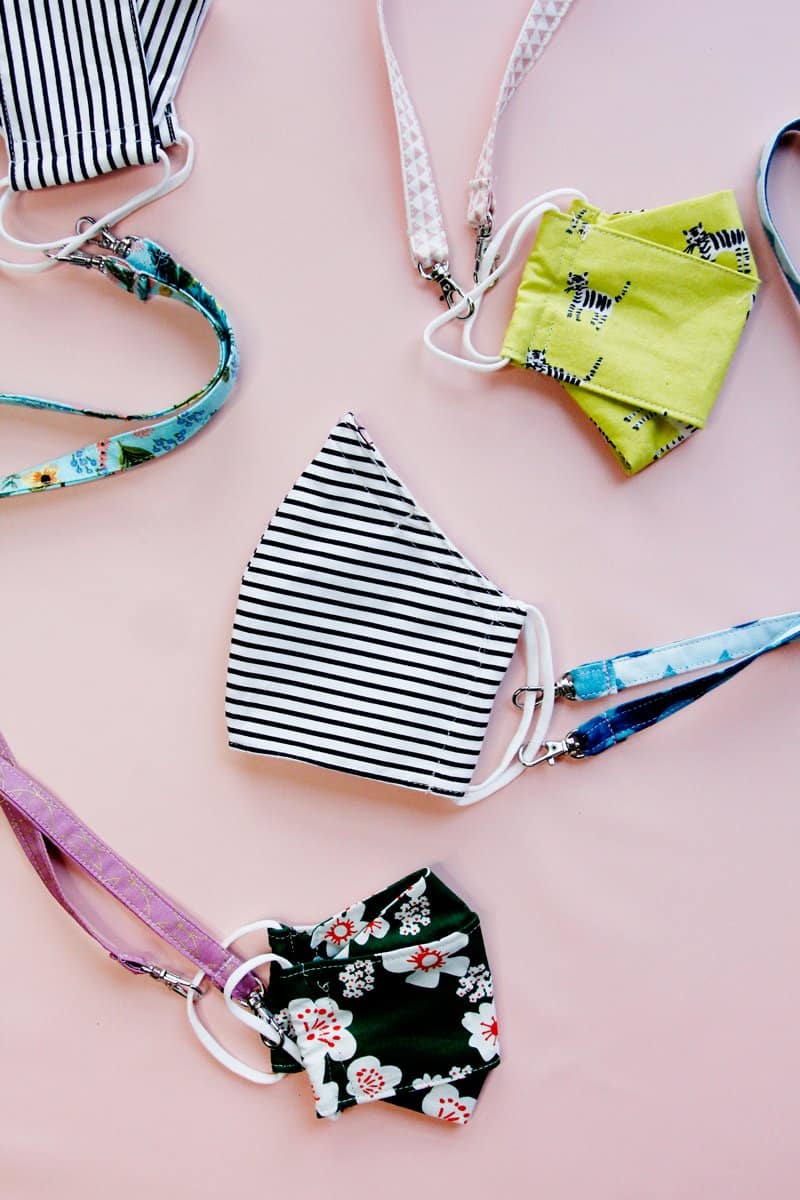 Cut a strip of fabric 2″ wide by 24″ long. Depending on your type of mask and preferences you may want to make the strap longer or shorter.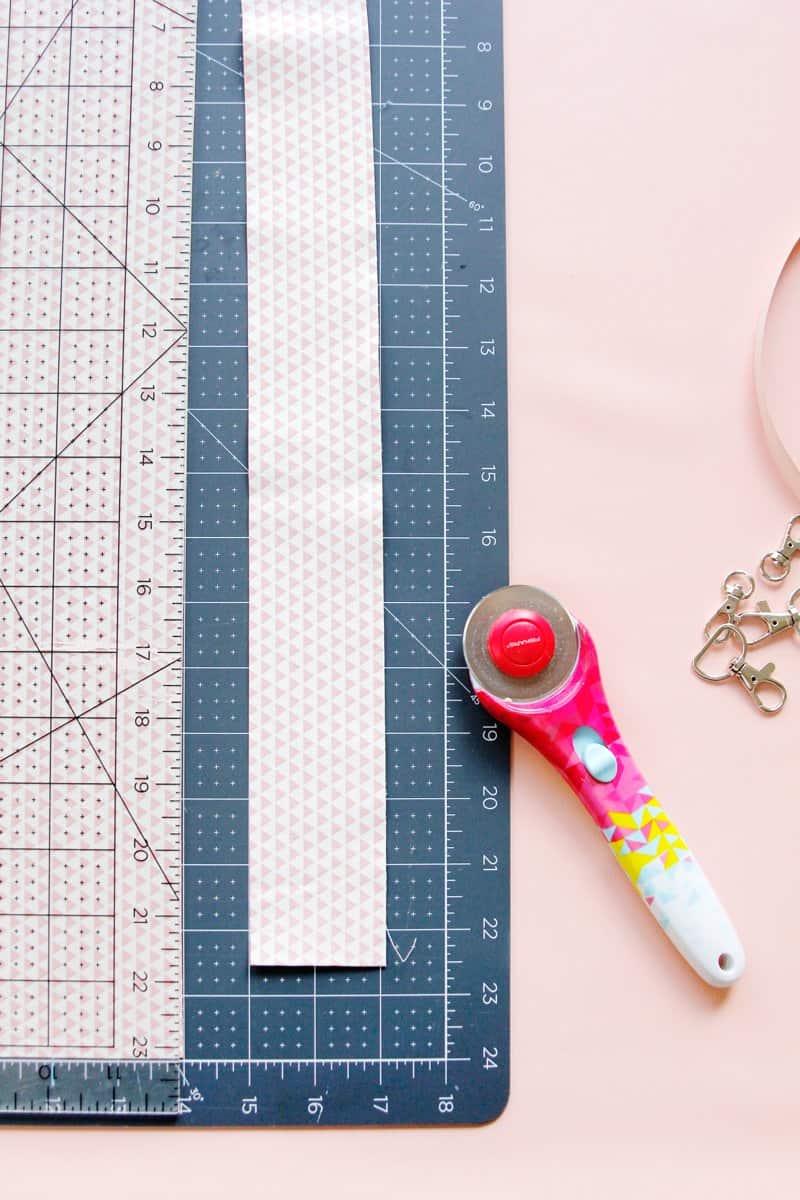 For kids, cut the fabric 2″ wide by 20″ long. Again, depending on your type of mask and preferences you may want to make the strap longer or shorter. Comfort is key for kids!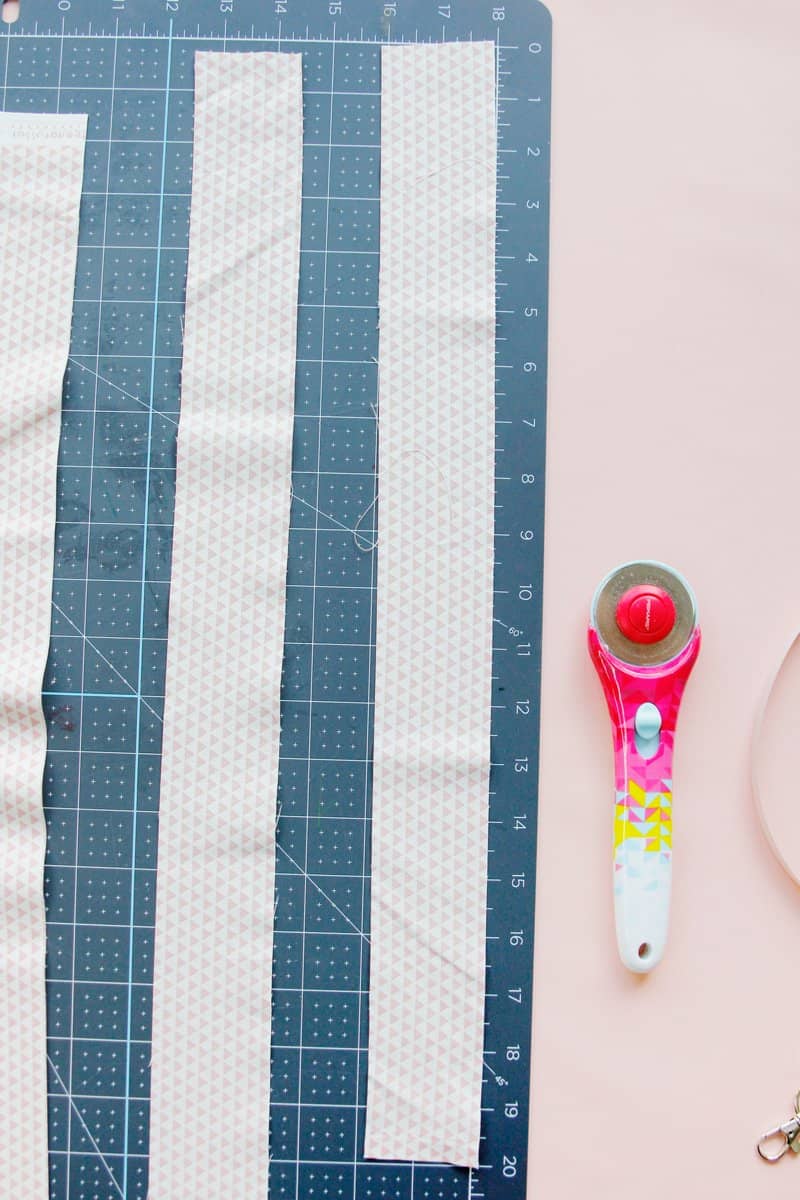 Fold under 1/2″ on the long sides and press the raw edges into the center of the fabric.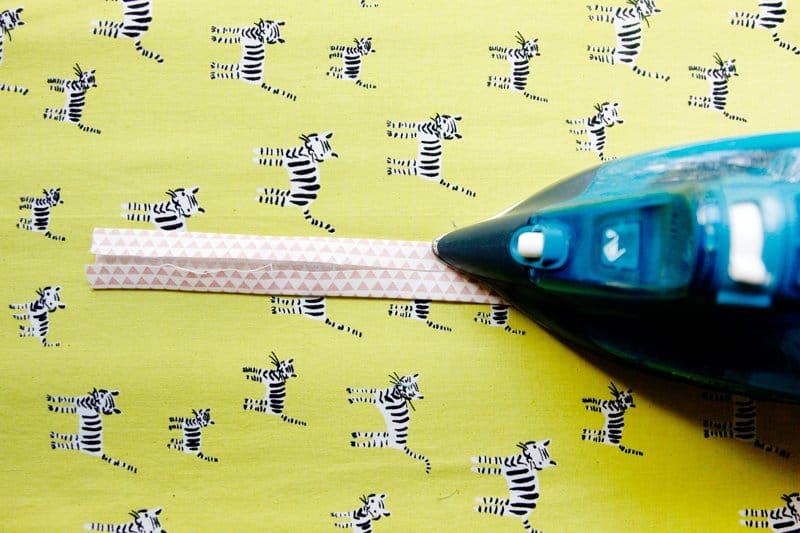 Fold in half again and press.
Topstitch along both sides of the lanyard strap.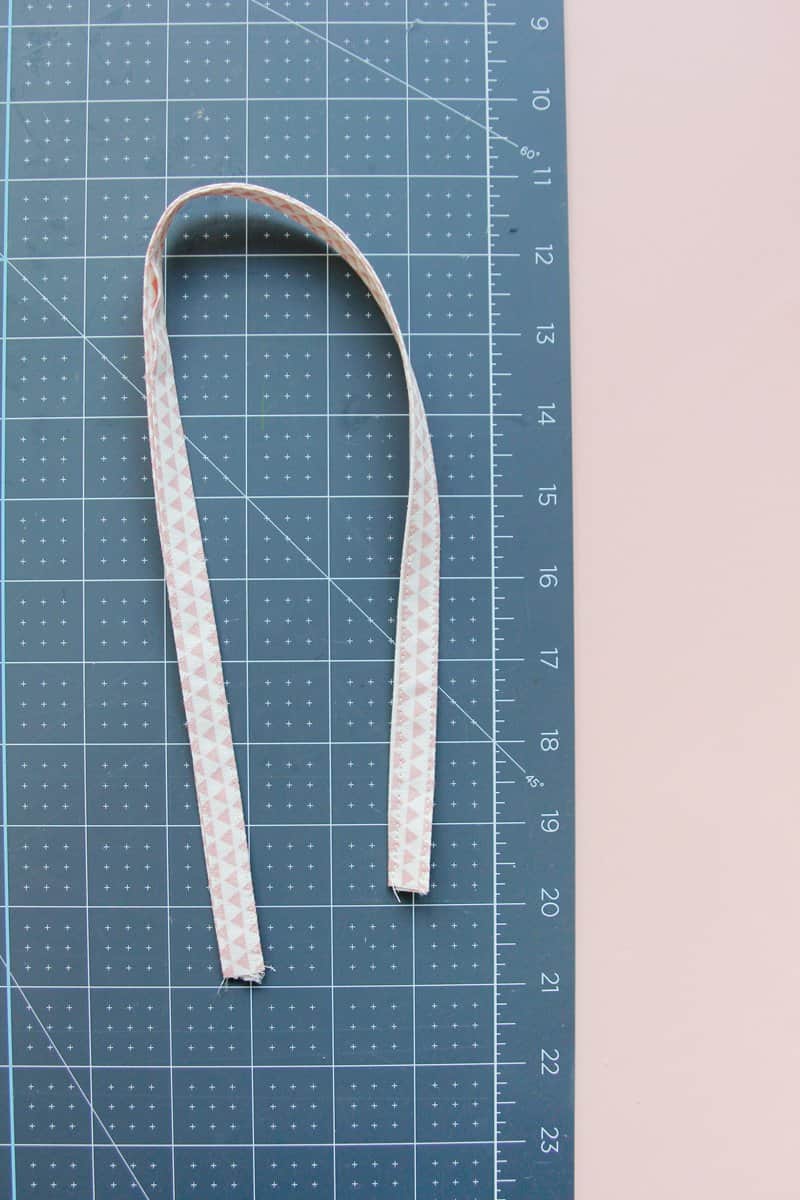 Stitch 1/8″ from the edges.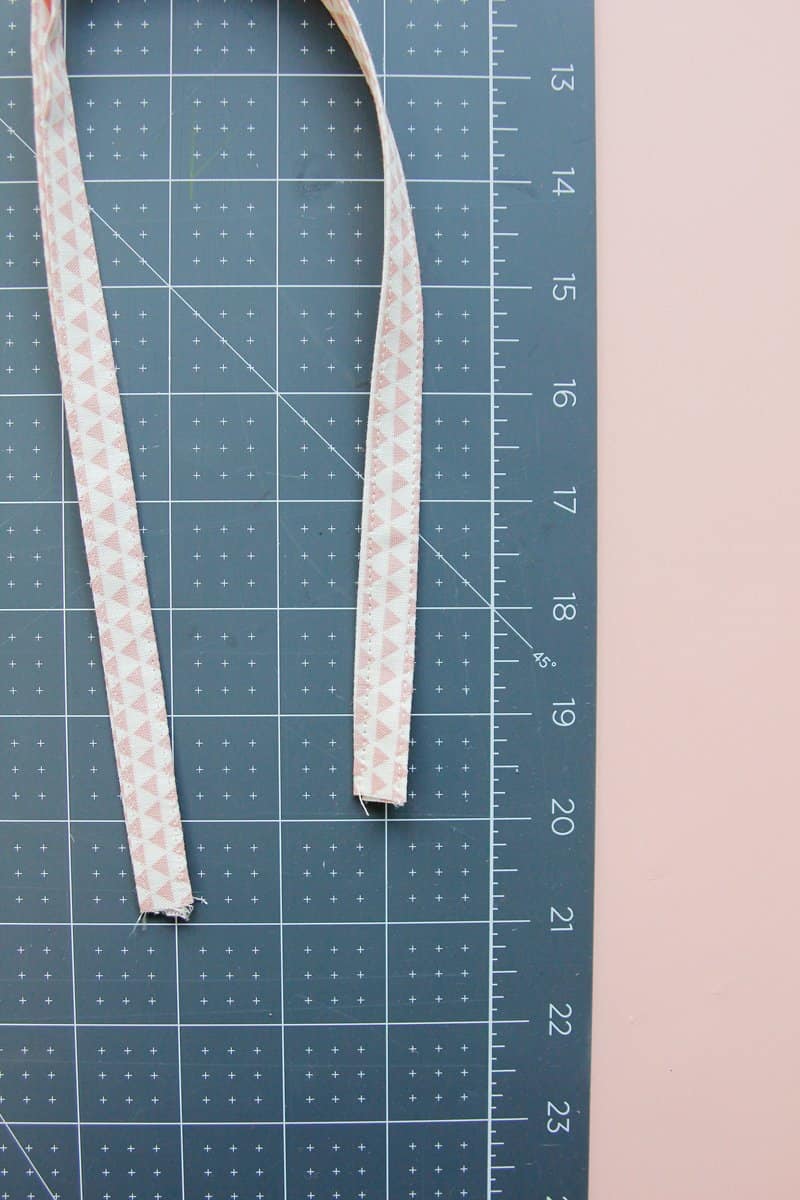 Thread clasp onto strap. Fold under 1/2″ twice.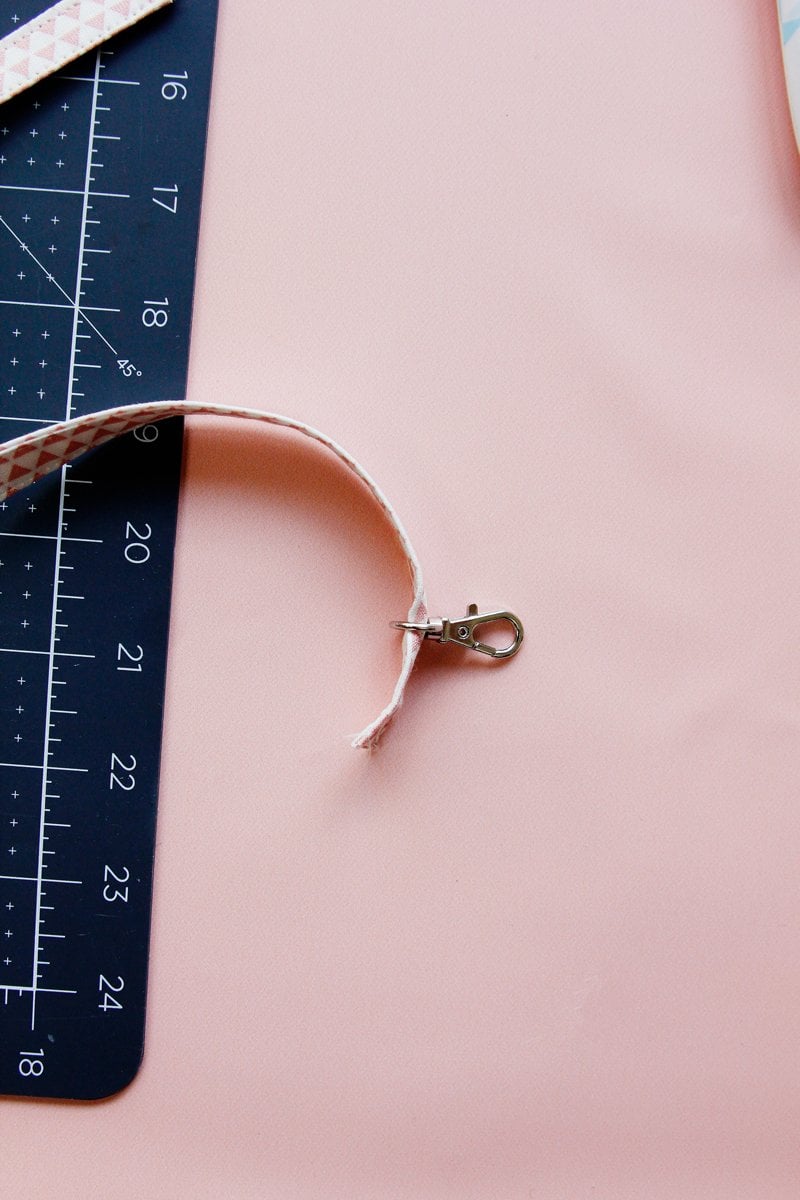 Stitch fabric in place and backstitch to hold clasp. Repeat on the other side.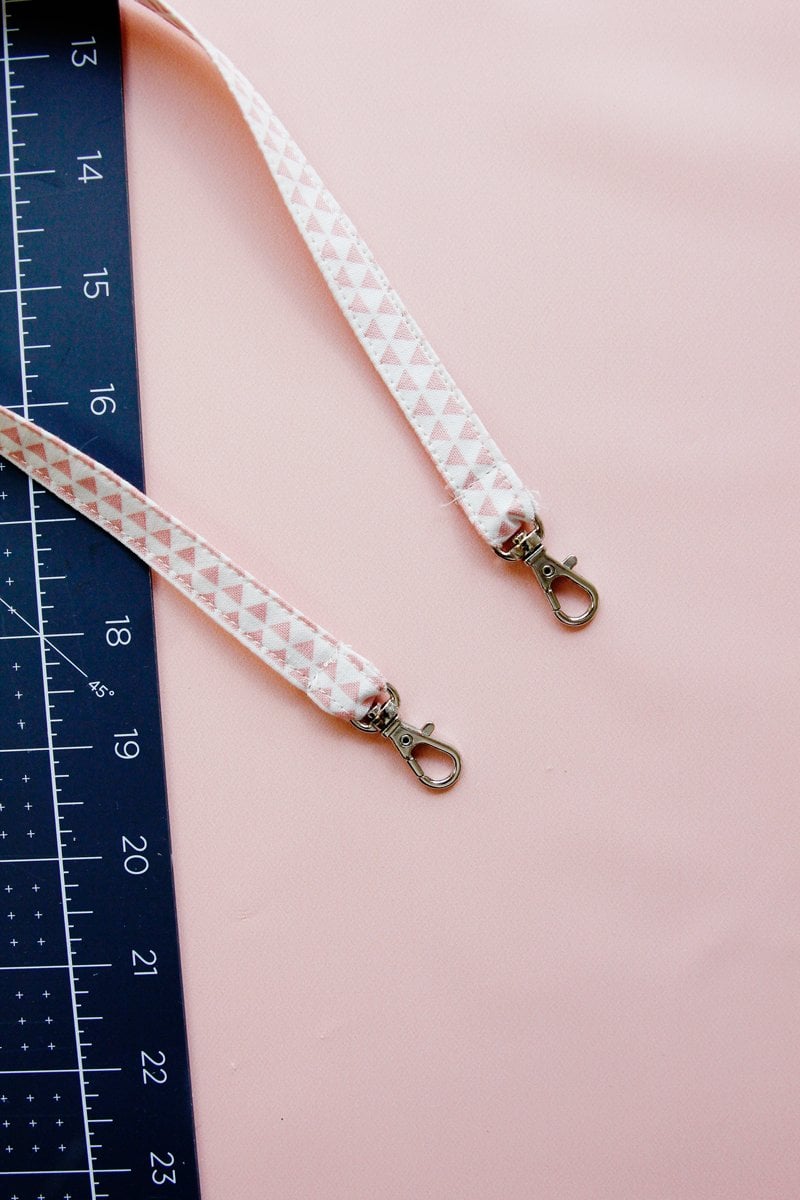 Now clip it to your mask and you're ready to go!
Choose to match the colors in your mask or pick a fun contrast!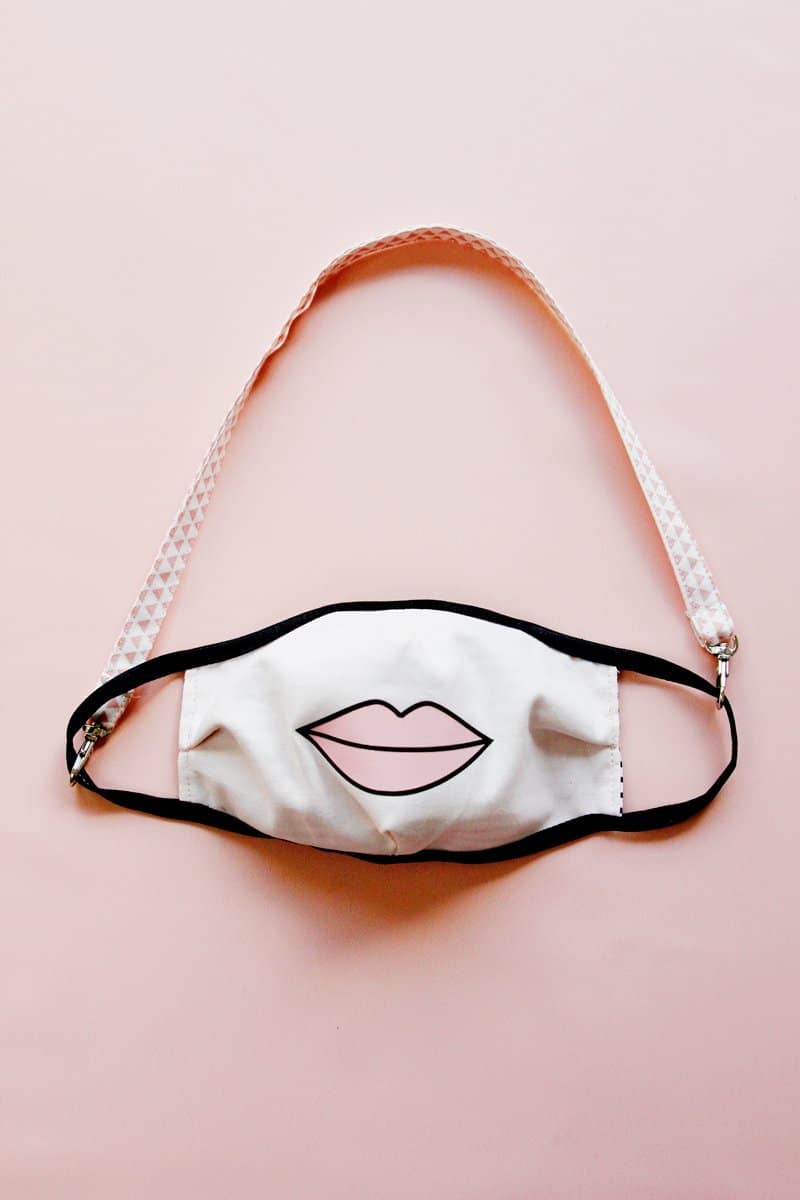 Make a Mask Strap with Ribbon – Super Fast Method
Instead of using fabric, you can make this project with grosgrain ribbon. Fabric will hold up through the washing machine better, but if you don't plan on washing the face mask strap, you can whip up a lot of lanyards with ribbon. This could be a good method if you are making a lot for a school class or other organization.
I used 3/8″ grosgrain ribbon for this. I prefer grosgrain because it is a thicker ribbon that doesn't fray too much.
More Face Mask Patterns and Tips